ARTS & ENTERTAINMENT
Pozible Launches Hyper-Local Project Edition: The Sydney Edit
Sydney's crowdfunding projects all in one handy place.
Buying and supporting local projects is a proud badge worn by many a Sydneysider. You like buying Marrickville-made jam from Eveleigh markets, you support emerging Sydney psych bands at FBi Social every other week, so why wouldn't you also support Sydney's best local innovators online?
Pozible have launched a Sydney-specific page, dubbed The Sydney Edit. Previewed at Vivid Ideas' hugely popular Stand Up, Stand Out event, The Sydney Edit puts local innovations under their own spotlight — making it easier for community-loving backers to find the crowdfunding projects in their own backyards.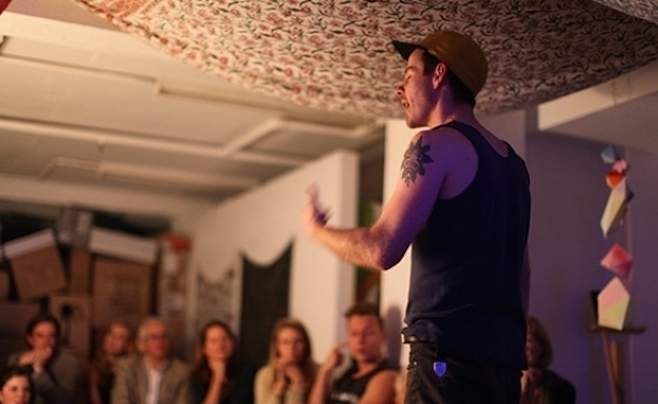 During Pozible's event at Vivid Ideas last week, the crowdfunding heavyweights asked current project instigators to live pitch to a physical audience. Sydney creators behind AKIO, The Right Foot, The Human Sound Project and the Flute Handbag Collection had five minutes to pitch their crowdfunding ideas, then a further ten to present their work. The audience then pledged $30 of their ticket price to their favourite project in a kind of real life Pozible backing.
Sydney's DirtyFeet and their project The Right Foot took out the top spot and will soon see $4050 put into their Pozible campaign (just over a grand more than their own $3000 target). The Right Foot offers creative contemporary dance workshops for young people aged 14-26 with and without disability. Nice one guys.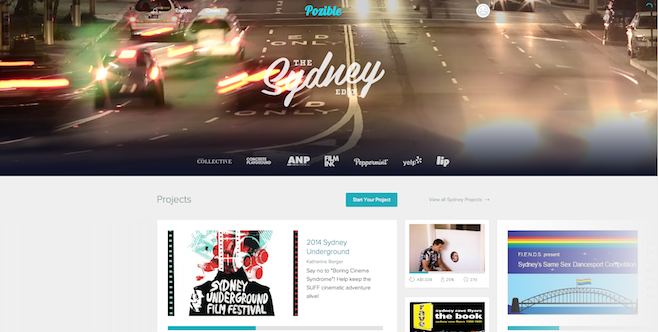 Sydney has already proved supportive of local Pozible ventures in the past, with the successful funding of Newtown motorbike workshop-meets-ramen cafe Rising Sun Workshop. The rev-enthusiasts raised $38,500 on the site and opened in April 2014 to much backer applause.
In Pozible's Sydney Edit Collections section, Pozible works with a number of local organisations across the arts sector and creative industries, as well as government, community and non-profits. This is where you'll find 'collections' of Pozible campaigns under the likes of Vivid Sydney, Sydney Fringe Festival, Underbelly Arts, Alaska Projects and many more locally-based legends you can get behind.
So throw in some spare cashola and crowdfund your own city's Pozible projects at The Sydney Edit.
Top image credit: Rising Sun Workshop.
Published on June 04, 2014 by Shannon Connellan