DESIGN & STYLE
Someone Has Finally Invented a Tinder-Like App for Food Lovers
For when you're feeling hungry instead of horny.
Swipe right to find your perfect match – and no, we're not talking about the pit of despair and poor decision making that is Tinder (who are we kidding, we're on there too). This is Tender, which as you can tell from the cleverly substituted vowel is a totally different thing.
Like its namesake, this newly launched app shows users a photograph and lets them swipe right or left to indicate whether they like what they see. But unlike Tinder, this isn't about looking for a casual hook-up. This is about serious, long-term relationships. With food.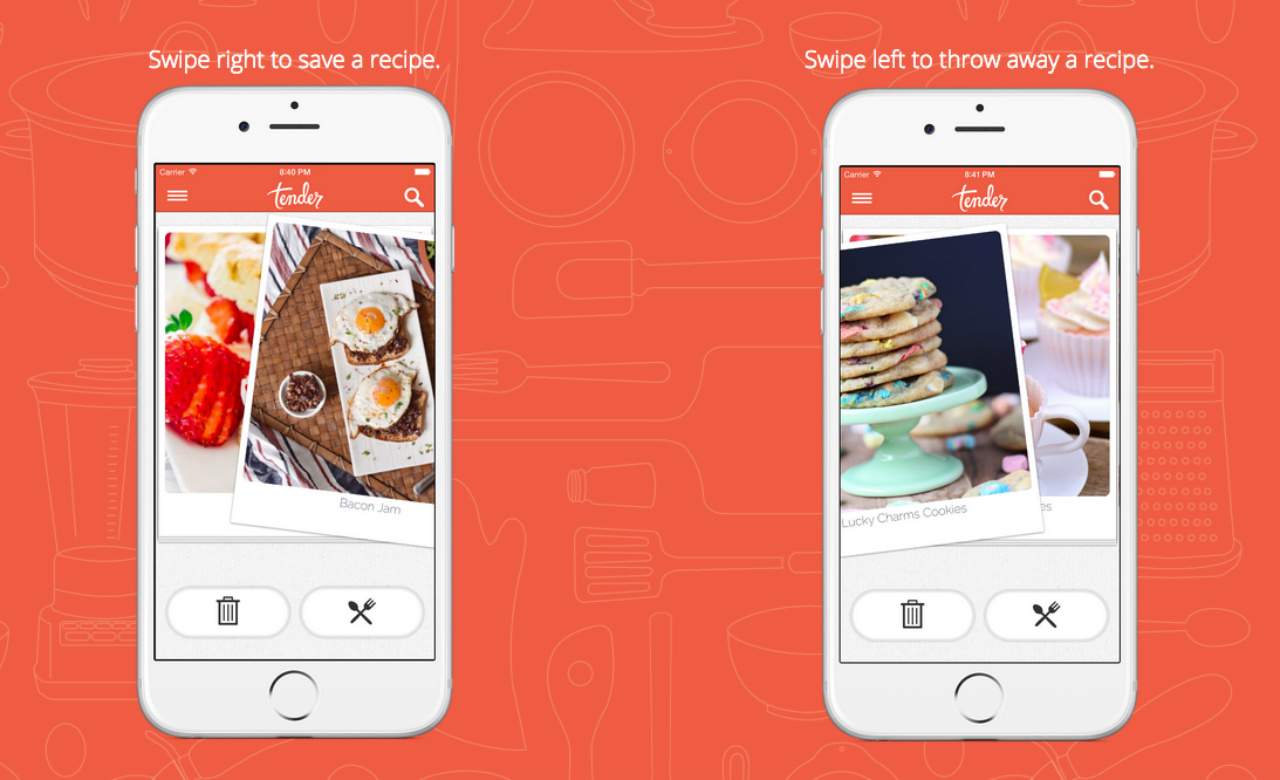 Developed by a group of college roommates now working in Boston, Tender is available in both the Apple App Store and on Google Play, and works on the same basic principals as Tinder – only with recipes instead of people. Users can tap on a food pic to get a list of ingredients and a link to the full recipe, which is then saved to the cookbook section of your app if you decide to swipe right. The recipes come from food blogs all over the internet, and you can filter them by different categories, such as vegetarian, vegan, seafood, dessert and so on. They're also planning on adding an allergy filter and an undo button for people who regret swiping left.
You've got to hand it to them: in terms of capturing the zeitgeist, this feels pretty on the money. Basically they've combined food porn with snap judging things based purely on their appearance, which, as millennials, are basically our two favourite pastimes. Plus a lot of the recipes actually look really delicious – although if Tinder has taught us anything, it's that what you get in real life rarely lives up to the pics. It seems like Tender won't be entirely free of these kinds of issues either. Suuure you're a barbecue turkey meatloaf. Honestly, who is this pile of capsicums trying to fool?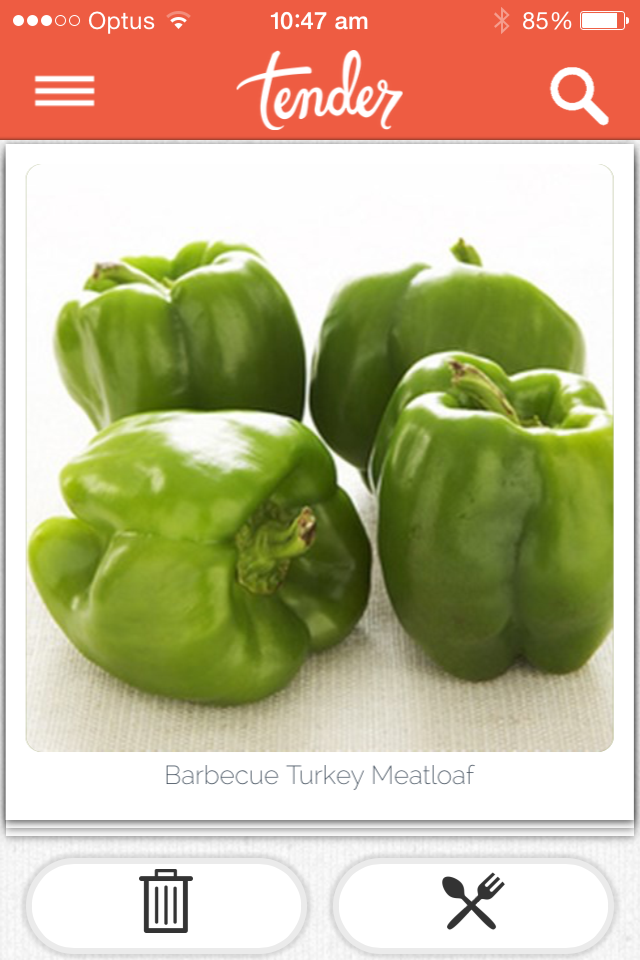 Looks like Tender still has a few bugs to sort out. Still, we're pretty excited to give it a try. At least here we won't have to worry about matching with an awesome looking spicy coconut risotto only for it to turn out to just be a bot spamming your account with links to a website featuring lots of 'sizzling hot Asian dishes'. And unlike real people, chocolate cake will never swipe you left.
Top Image via Dollar Photo Club.
Published on July 22, 2015 by Tom Clift