ARTS & ENTERTAINMENT
First Thursdays Auckland
The city's most colourful strip will come alive with bands, drag queens, poetry and markets.
First Thursdays Auckland
The city's most colourful strip will come alive with bands, drag queens, poetry and markets.
For two Thursdays every year Karangahape Road celebrates all things creative by inviting the public to join in the fun. Since first popping up in 2009 the mini-festival has maintained its collaborative community focused ethos while attracting more than 7000 people. The festival spans the length of K' Road, from Queen Street to Ponsonby Road, and aims to draw people who share an interest in art, music, crafts and food. It also creates a platform for both up and coming and established artists to share their talents with festival goers.
The next edition of First Thursdays will take place on Thursday, 5 December from 6pm until late. Leading up to the big day, the lineup is being drip-fed via the initiative's Facebook event.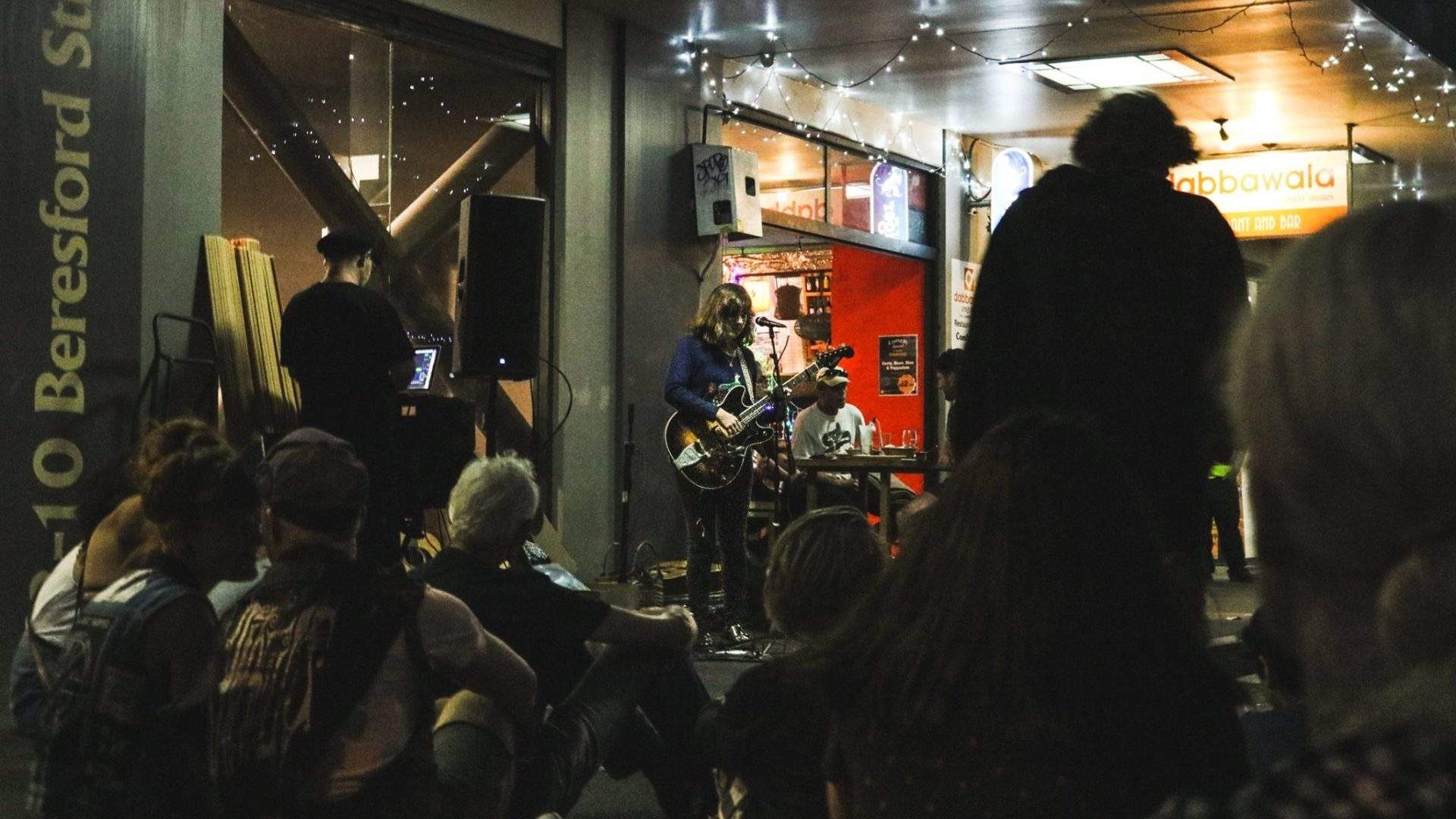 What to expect: Pitt Street record store Flying Out is pulling together a lineup of weird and wonderful acts to entertain the masses out on the pavement; The Hempstore Aotearoa will be hosting a drag show out of its K' Road store; the George Court Markets will be open for attendees to get their Christmas shopping sorted or pay it forward to those in need; The Jaackers will offer an exclusive invitation to learn the underground dance culture of waacking; plus Dominic Hoey is scheduled to throw down some poetry at Lovebucket.
Elsewhere, The Dead Signal Film Club is hosting a special openair presentation under the stars in Beresford Square, including the double bill of 1980s horror comedy Motel Hell and gory sci-fi flick Humanoids from the Deep.
Many shops and outlets along K' Road will also extend their hours and tantilise your tastebuds, senses or wallets with their wares in the run-up to Christmas.
Searching data...
Sorry, no results in this area
Food & Drink

Sunday, November 8 - Sunday, November 8

Newmarket
Food & Drink

Wednesday, May 20 - Saturday, October 31

The Queens Ferry Tavern

Food & Drink

Monday, August 31 - Wednesday, September 30

Botswana Butchery