Free Scoops at Island Gelato Company
This award-winning ice creamery is slinging free scoops to celebrate the start of summer.
While the sun has been a little slow to appear in Auckland this year (thanks La Niña), there's one thing that always makes it feel like the peak of summer — slurping down an ice cream on the beach in Mission Bay.
Happily this summer there's going to be a brand new spot for gelato goodness — Waiheke fave Island Gelato Company is opening its fifth store in the heart of Mission Bay, right in time for summer.
The store officially opens on Friday, December 2, and to celebrate, the team are dishing up a giant scoop of that sunshine we've all been craving and giving away a stack of free gelato this weekend to honour the start of the (hopefully) sunny season.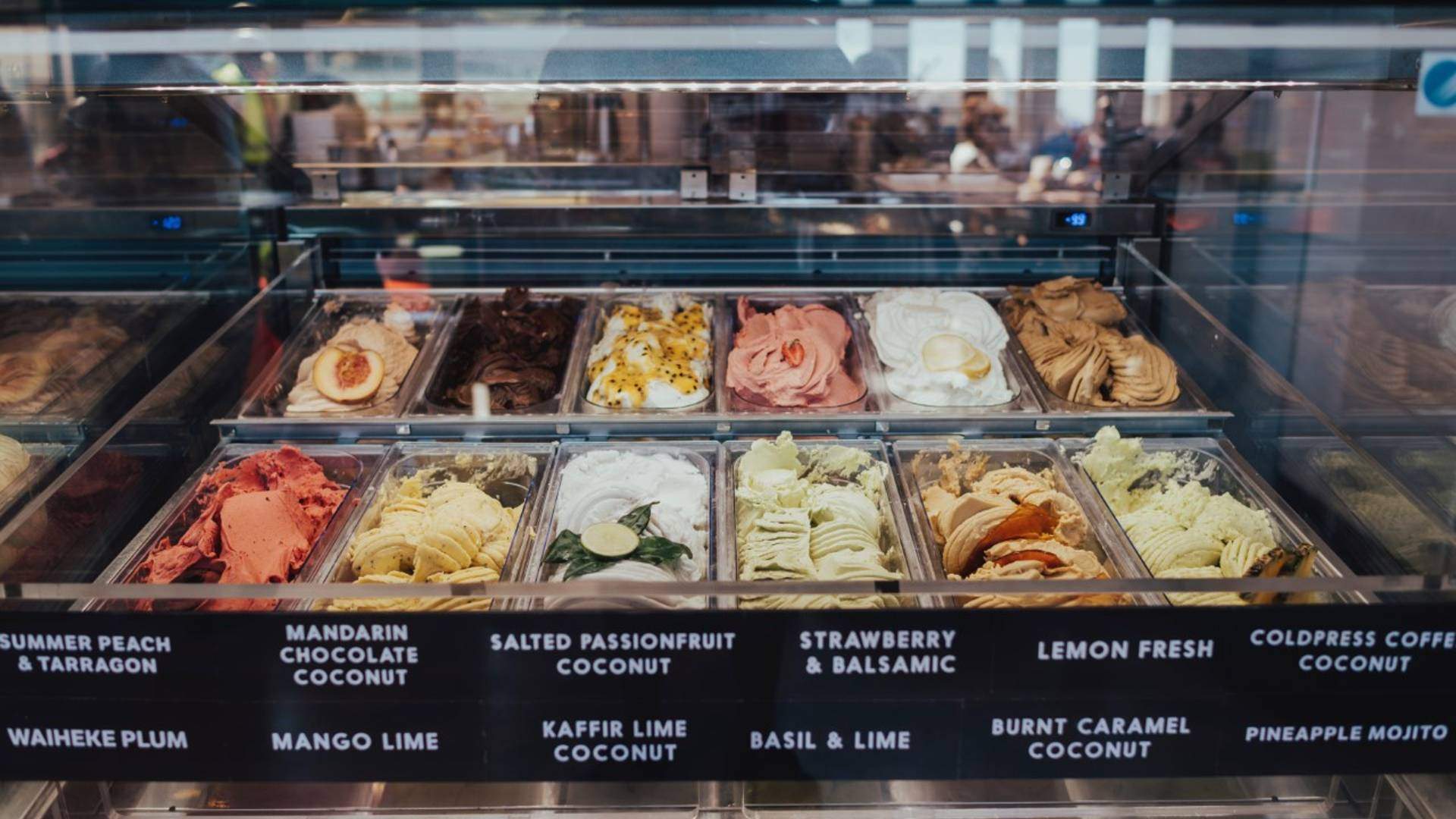 To score your free single scoop, head into the new store between 11am – 2pm on Saturday, December 3 and Sunday, December 4. Along with your free gelato, you could score a bunch of vouchers for Best Ugly Bagels and Allpress Coffee.
You've got a tantalising range of flavours to pick from, too — maybe Pic's peanut butter caramel; a tropical mix of mango, lime and passionfruit; or the daring mix of gin, grapefruit and yuzu.
If you've never sampled the goods from these local gelato masters, having recently taken home 13 awards at the NZ Ice Cream and Gelato Awards, it's the perfect time for you to get acquainted.