ARTS & ENTERTAINMENT
Nga whetu O Matariki
Hear about the stars, the planets and stories of the night sky at this presenter-led Matariki kōrero.
in partnership with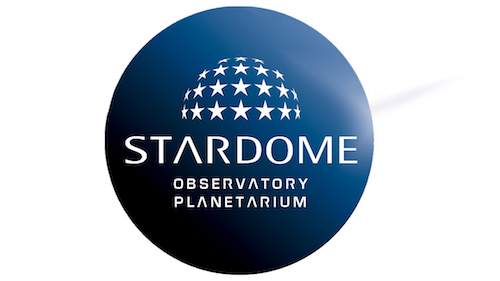 For many Māori, the dawn of a new year aligns with the rise of the Pleiades constellation — otherwise known as Matariki here in Aotearoa. Disappearing in late May and reappearing in June, the cluster is used for navigation and timing the seasons. Today, it's recognised as a time to reflect on the year passed, look forward and connect with friends and whānau.
This year, Auckland's Stardome Observatory & Planetarium is hosting a series of Matariki planetarium shows to mark the season. Ngā whetū O Matariki will take place across three Fridays in July, exploring ngā whetū (the stars), ngā aorangi (the planets), and the many stories written in our night skies.
Each special Matariki show is led by Stardome's tangata whenua presenters sharing astronomy mātauranga (Māori knowledge) live alongside a night sky exploration. The 360-degree planetarium experience allows visitors to gaze at the night sky in comfort and warmth regardless of the weather. Visitors will enjoy animated stories, learn about Maramataka (Māori lunar calendar), and discover the rich traditions of Matariki from a Māori perspective.
The $29.50 ticket price includes a glass of wine or beer on arrival and kai in the form of a light supper. Alcohol will only be served to those with valid ID. Late entry into the planetarium is not possible once the show has started.
Image: Josh Kirkley.
Food & Drink

Saturday, November 20 - Sunday, November 21

ASB Showgrounds

Food & Drink

Saturday, November 6 - Sunday, November 7

Abbeville Estate