FOOD & DRINK
A Look at Seven Openings Inside Auckland's Massive New Dining Precinct
From a modern Korean restaurant to an izakaya with a self-service rosé bathtub.
A Look at Seven Openings Inside Auckland's Massive New Dining Precinct
From a modern Korean restaurant to an izakaya with a self-service rosé bathtub.
Four years in the making, Commercial Bay is a massive retail and hospitality development that aims to completely reshape the area bounded by Britomart, Viaduct and CBD. The official opening of the billion-dollar development will take place on Thursday, 11 June, giving visitors access to a sprawling laneway shopping experience and 120 food and beverage options across three floors of retail space. Harbour Eats is a New York-style 700-seat food hall on the second floor. The space is set to host 27 food vendors, offering quick eats from breakfast through dinner. Further sit-down restaurants and takeaway stalls will be dotted throughout the space, including already established local operators and global brands. From a modern Korean restaurant to an izakaya with a self-service rosé bathtub — here are seven new openings that have caught our attention.


Ghost Donkey is labelled as a Mexican-influenced tequila and mezcal bar. New York bartender Ignacio "Nacho" Jimenez has been charged with leading the cocktail program. Taking cues from siblings bars in the Big Apple and Las Vegas, he is set to serve over 30 styles of mezcal, tequila-laced bottled sodas, mini Mexican popsicles served in prosecco, mole negronis and mushroom margaritas. The food program will be led by hospitality group AvroKO's executive chef, Brad Farmerie, who spent a decade working under Peter Gordon in London. For Ghost Donkey he will deliver a food menu focused on ​nachos especiales — ​a highbrow version of the classic dish with ingredients like mole and truffles.

 

View this post on Instagram

 
From the chefs behind Parnell's Simon and Lee and Newmarket's The Candy Shop comes Gochu. The new 80-seater is billed as a modern Korean bar and restaurant serving natural wine, twisted classic cocktails and food inspired by Korean childhood — made with the best New Zealand ingredients. At the time of writing the menu features broccolini in doenjang glaze, jjam bbong noodles, crispy lamb ribs, and grilled wagyu deckle steak. By day, the restaurant will operate as a Korean noodle bar.


Also from the Simon & Lee/Candy Shop team is Good Dog Bad Dog, an American-inspired hot dog counter. Following several pop-up events, the outfit spent the COVID-19 pandemic slinging heat and eat meal kits. Previous events have seen GDBD serve up plant-based dogs with shiitake mushroom and truffle bechamel, and meaty frankfurter creations topped with corned beef, Swiss cheese, sauerkraut and special sauce. From its Commercial Bay shop the GDBD team will offer mac 'n' cheese and pepperoni pizza dogs. The chilli cheese dog is another star of the show with mouthwatering additions like beef mince and cheddar.


Liquorette is an off-license cocktail bar inspired by American liquor stores and bodegas of the 1970s. At the new opening guests have the option of sipping cocktails while soaking up views across the ​Waitematā Harbour, or taking away bottled cocktails to enjoy at home. Another feature of the Auckland location will be a contraption named the Cha-Chunker that widens the hole of any can to fit a mini bottle of alcohol, creating a canned cocktail. The food program will also be led by AvroKO's Brad Farmerie — head here for pizza.


Matt Nicholls is responsible for much-loved cocktail and meatball joint Bedford & Soda. At Commercial Bay he brings two new openings: huge wraparound bar Public and "seaside pouring house," Reign and Pour. The latter is an all-day offering, serving up 11 taps of craft beer and cider, including favourites from Emersons and Panhead as well as the trusty old Lion Red. Sharing boards, bar snacks and gastropub-style sandwiches and salads make up the food menu. Our eye is on the wagyu cheeseburger for some mid-shopping sustenance.


The Poni Room is AvroKO's fourth concept inside Commercial Bay — equestrian-themed meat-centric restaurant Saxon & Parole is due in August. Billed as a cosy seafood and rosé-centric Asian-inspired izakaya, The Poni Room is highlighted by aquatic-themed decor, sultry lighting, small sharing plates and a self-serve rosé bathtub. The food menu showcases local seafood while taking inspiration from Japanese and Southeast Asian cuisines. The drinks list champions rosé — visitors can order variations of the pink drop by the glass, on tap, as a frozen slushy, or in an oversized fish pitcher. Did we mention the self-serve rosé bathtub?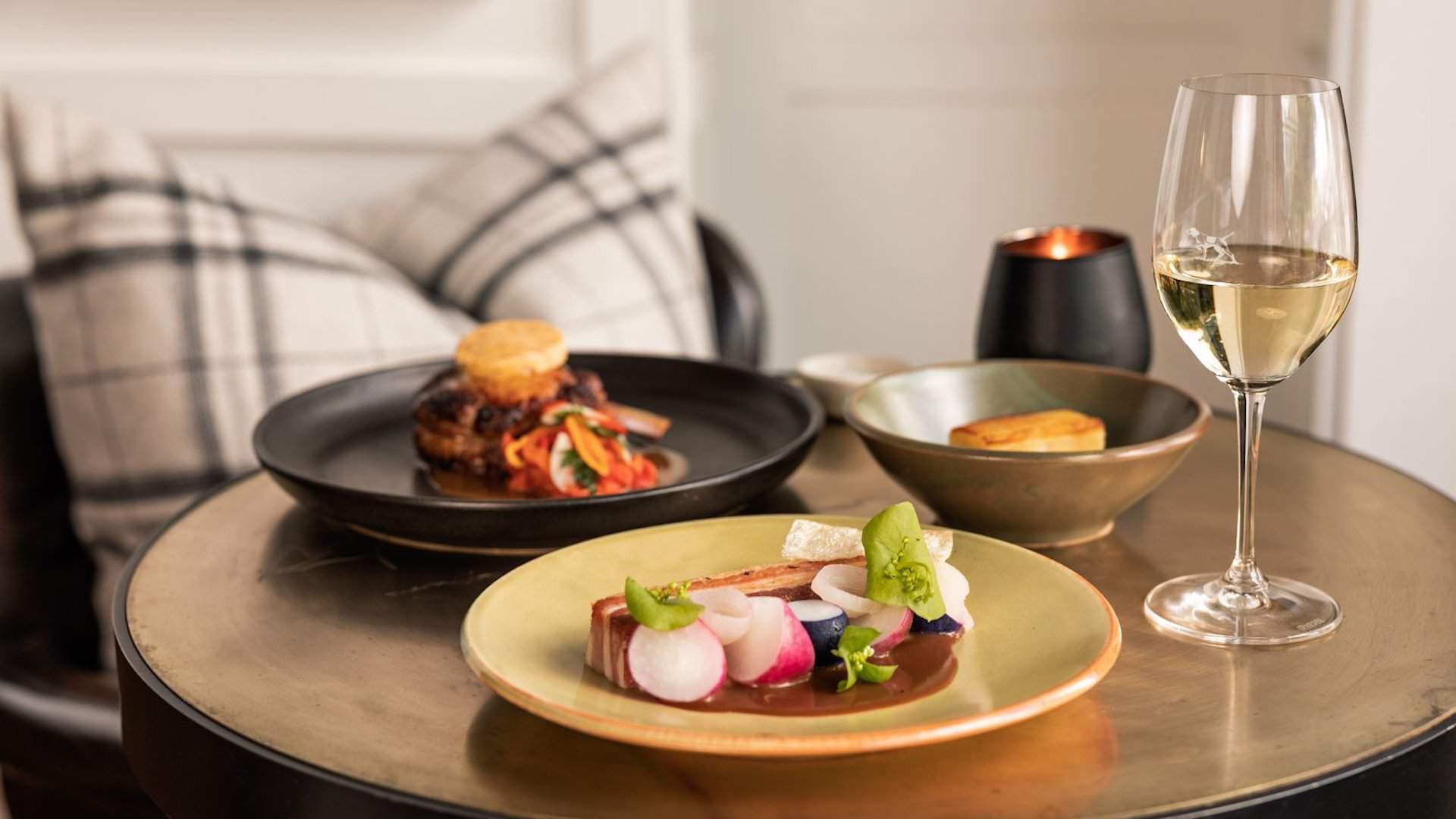 Not just a retail store for middle-aged men; Rodd & Gunn steps into the dining arena with The Lodge Bar & Dining. Just like the Queenstown version, Commercial Bay's offering allows visitors to order a drink one moment, and browse a rainbow of chinos the next. The experiential retail store boasts harbourside views and a palette of dark timbers, leather and polished brass to evoke the theme of rusticness and sophistication. Kiwi chef Matt Lambert designed the menu while ex-Bracu chef Logan Clarke brings it to the plate. New Zealand's only Master Sommelier, Cameron Douglas, dips into a cellar of international and New Zealand pours for the wine list.
Commercial Bay opens at 9am on Thursday, 11 June, 2020. For more information and the full list of new openings, visit commercialbay.co.nz.
Published on June 10, 2020 by Stephen Heard