FOOD & DRINK
An Aquatic-Themed Rosé Bar Has Been Announced for Auckland's Commercial Bay Development
The New York-born bar is known for its small sharing plates and a self-serve rosé bathtub.
Last year we revealed that Auckland's new transportation hub, Commercial Bay, will arrive with two international bars by way of the Big Apple. Mexican-influenced tequila and mezcal bar Ghost Donkey and ​off-license cocktail bar Liquorette are set to open in the coming months from big name hospitality company/design firm, AvroKO, while its equestrian-themed restaurant Saxon + Parole is schedule to jump out of the starting gate later in the year.
It has now been revealed that AvroKO is adding a fourth New York-based concept to its lineup of openings inside Commercial Bay. The Poni Room is billed as a cosy seafood and rosé-centric Asian-inspired izakaya. The restaurant's New York outpost can be found downstairs at Saxon + Parole, and is highlighted by aquatic-themed decor, sultry lighting, small sharing plates and a self-serve rosé bathtub.
The food menu at the Auckland version will be overseen by AHG executive chef Brad Farmerie, who will be taking inspiration from Japanese and Southeast Asian cuisines. In NYC that translates as seaweed fries, coconut laksa, crab arancini and crispy pig head salad. The drinks list will champion rosé — visitors can order variations of the pink drop by the glass, on tap, as a frozen slushy, or in an oversized fish pitcher.
Farmerie says, "The new restaurants and bars have a uniquely New York feel with a New Zealand twist. We have also worked very closely with a team of Kiwi hospitality experts, employed and trained over 150 local kitchen, bar and wait staff and supported local suppliers on the ground to offer Kiwis food lovers the best of both worlds when they dine or drink at one of AvroKO's venues."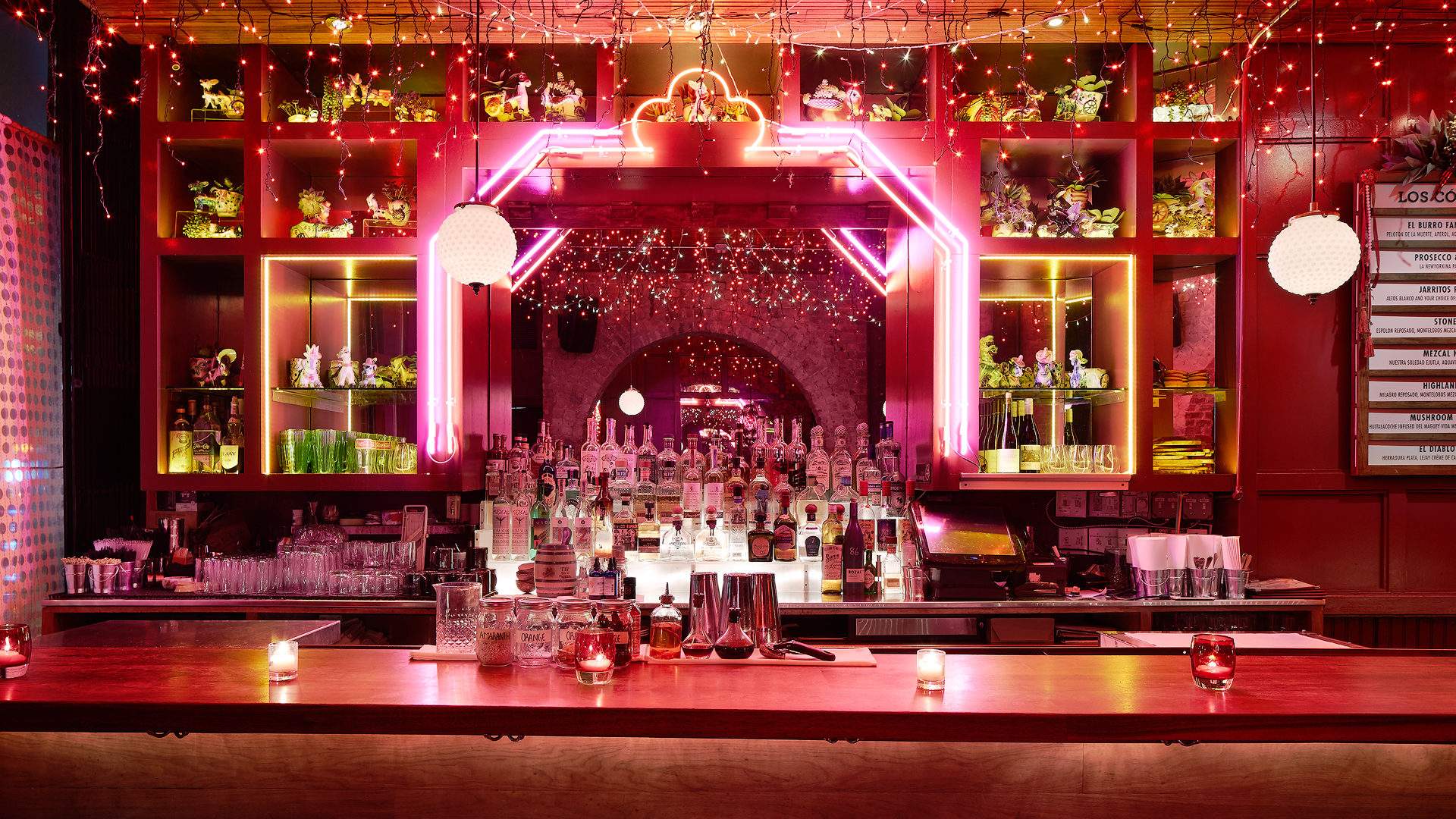 Ghost Donkey will also find a permanent home in Commercial Bay, alongside Liquorette which will be located in Harbour Eats, the development's 800-seat food hall.
New York bartender Ignacio "Nacho" Jimenez has been charged with leading the cocktail program for Ghost Donkey. Taking cues from siblings bars in the Big Apple and Las Vegas, he is set to serve over 40 styles of mezcal, tequila-laced bottled sodas, mini Mexican popsicles served in prosecco, mole negronis and mushroom margaritas.
Liquorette is an off-license cocktail bar inspired by American liquor stores and bodegas of the 1970s. At the new opening guests have the option of sipping cocktails on tap while soaking up views across the ​Waitematā Harbour or taking away bottled cocktails to enjoy at home. Another feature of the Auckland location will be a contraption named the Cha-Chunker that widens the hole of any can to fit a mini bottle of alcohol, creating a canned cocktail.
The Poni Room, Ghost Donkey and Liquorette are set to open in the coming months, with Saxon + Parole pencilled to open its doors in Q3 2020. For more information about Commercial Bay, visit commercialbay.co.nz.
Published on March 12, 2020 by Stephen Heard