FOOD & DRINK
Bardello Is the Brand New Mediterranean Eatery Arriving on Auckland's Waterfront
A new all-day eatery is bringing the flavours of the Mediterranean to a sun-soaked spot looking out over Waitematā Harbour.
Auckland's hospitality scene has been flooded with international flavours of almost every persuasion in recent years, but a solid option for Mediterranean cuisine been sorely lacking in the slew of new eateries.
That's all set to change with a brand new restaurant opening this week, offering breakfast, tapas, late-night cocktails and everything in between.
Bardello is the newest 'fun-dining' outlet to arrive in Auckland's CBD from Good Group (Botswana Butchery, Barmuda, White + Wong's). It will open its doors this Friday December 3, as Auckland's new 'traffic light system' allows excited foodies back through restaurant doors.
A rare all-day eatery on the waterfront, Bardello has snapped up one of the sought-after spots looking out over Waitematā Harbour for its sun-drenched patio. It's open early for breakfast so you can pop in for an early meeting or a post waterfront jog, and if you're so inclined, stay until it's time to watch the sun go down with cocktails and sharing plates of tapas.
It sounds like the evening will bring a party vibe: owners assure that you can expect the music to turn up as the sun goes down.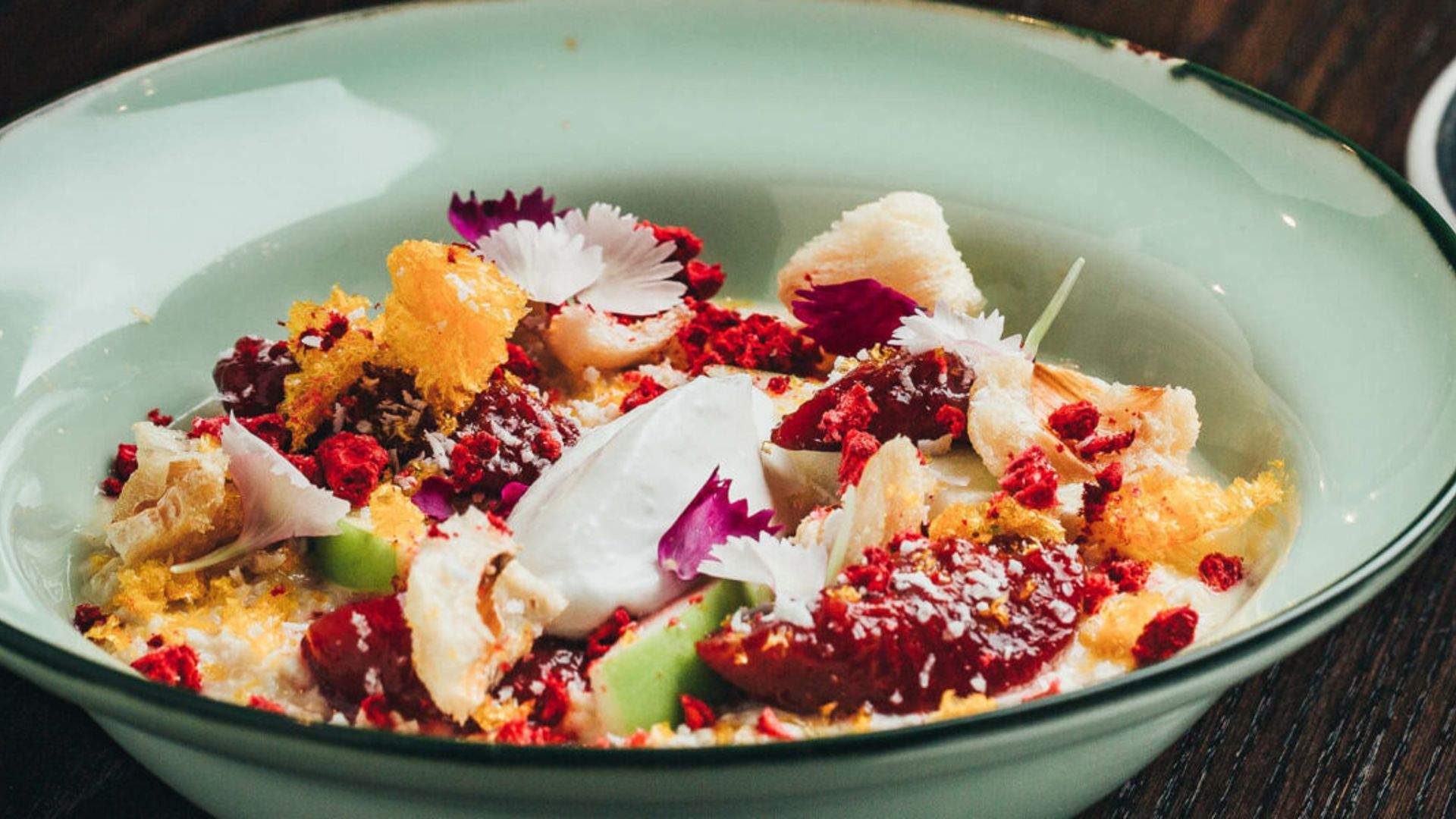 Menu-wise, the focus is on fresh, locally sourced ingredients, creating flavours of the Mediterranean from New Zealand meats and produce. Our pick for brekkie is the eatery's specialty Bardello porridge, which comes adorned with caramelised banana, dates, crunchy peanut butter and pouring cream. Or for those with an even sweeter tooth, coconut crumpets topped with grilled banana, whipped Nutella (sorry, what?) and freeze-dried berries blur the line between breakfast and dessert.
For a more savoury option, it's a classic line-up of eggs, smashed avocado, and creamy mushrooms, all of which you can wash down with a breakfast mimosa or bloody mary.
The rest of the day sees sharing tapas and family-style dining encouraged, thanks to a menu heavy in seafood, cheeses and cured meats. Take advantage of its spot right next to the ocean with freshly shucked oysters and torched trevally, or loosen your belt for something a bit more filling like the braised short rib or Bardello fried chicken (BFC).
Vegetarians are also catered to — the ratatouille stuffed eggplant, Hungarian goulash and warm Orzo salad sound like summer dining sorted. Everything is served on small or large plates and banged down on the table, to be enjoyed alongside an eclectic wine list.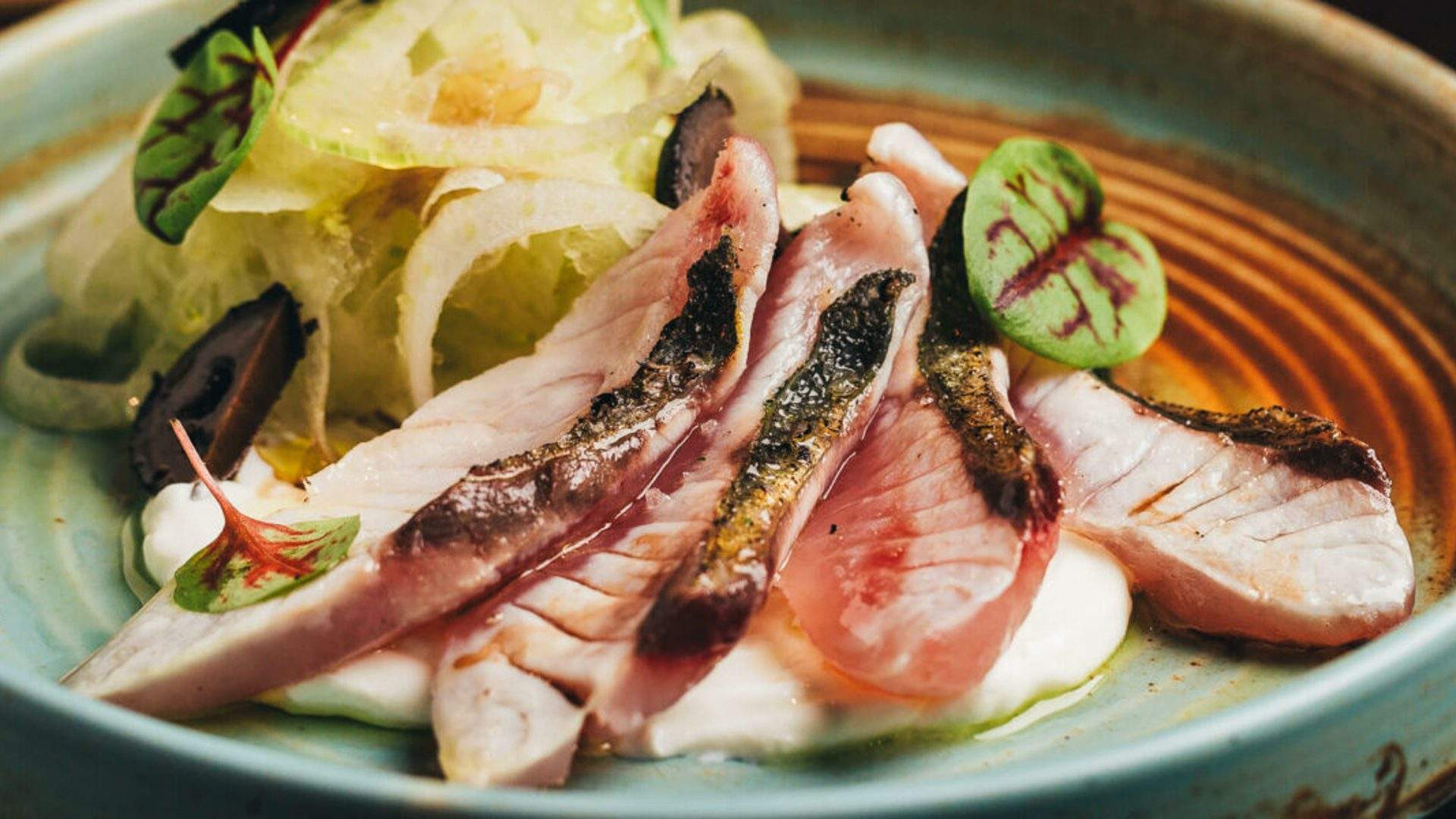 It's the perfect time for the new Quay Street offering to open. The roadworks that have plagued the area for years have finally ceased leaving it ready for diners to actually enjoy some water views with a cocktail in hand. We'll be heading there for some red light dining ASAP.
Find Bardello at 188 Quay Street Auckland City from Friday, December 3. It's open every day, 7am until late.
Published on December 03, 2021 by Sarah Templeton