FOOD & DRINK
Behemoth Brewing Company Is Opening a New Brew Pub and Nose-to-Tail Eatery
A well-deserved expansive step for the brewery built on dedication and passion.
Award-winning Auckland brewery Behemoth Brewing Company is set to open a new brew pub, butchery and restaurant in Mount Eden. Churly's is still deep in its construction phase, with the brewery accepting investors for the build at this stage.
Behemoth Brewery started gaining prominence in 2014 when it won the gold medals at the Brewers Guild of New Zealand Beer Awards for its 'Murica, Brave Bikkie and Chur releases. Since then Behemoth has been receiving regular nods of approval and from the industry and public as well as gold, silver and bronze medals at events across Australasia such as the AIBA: Australasian International Beer Awards and the New World Beer Awards.
Its founder Andrew Childs began brewing beer as a passion project and a way to escape the drudgery of a legal career. That passion bloomed over the years into a full-scale business, Childs not turning away from it even after a brewing accident in 2015 left him with burns on 40 percent of his body. Churly's is a well-deserved expansive step for the brewery built on dedication and passion.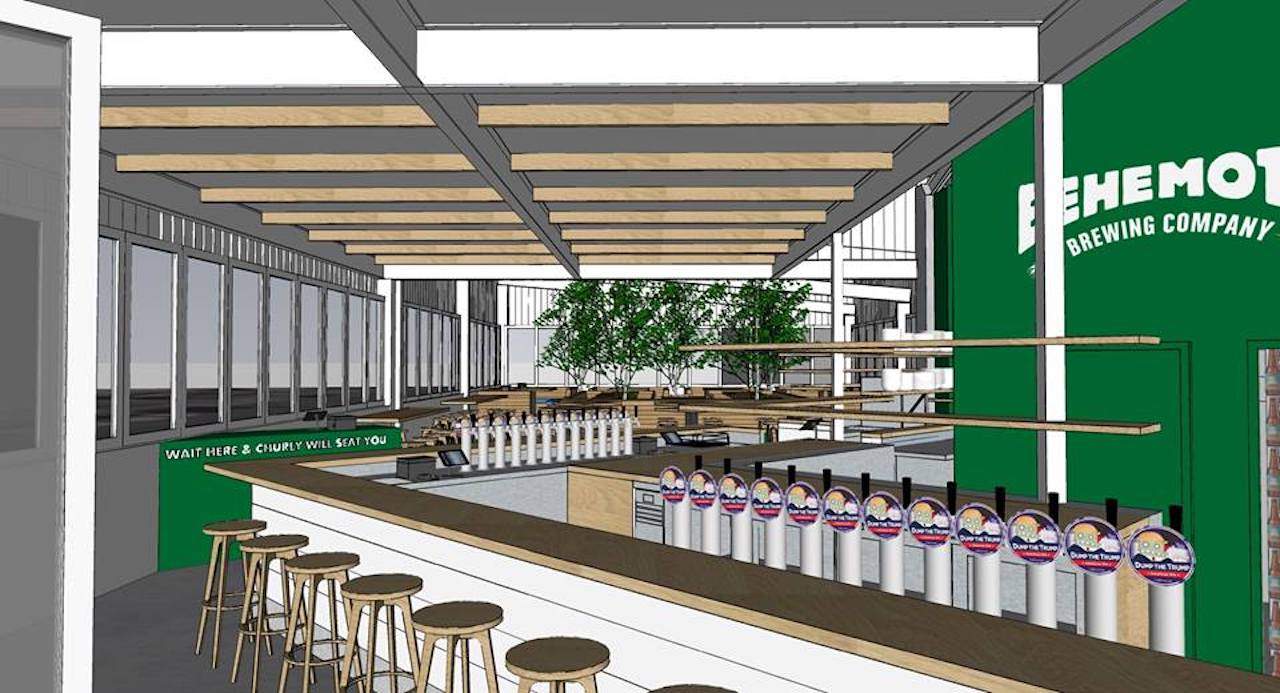 Currently being built on the corner of Dominion Road and Charles Street, the operation will feature a 3000-litre brewery for commercial brews and a 600-litre brewery for fun keg-only releases, with a barrel program showcasing mixed fermentation beers. On the on-license drink menu there will be 25 beers on tap, plus a small selection of wine and spirits.
The on-site restaurant will have room for up to 140 diners. Led by Child's wife, trained chef and national butchery champion, Hannah Miller, the menu will focus on nose-to-tail cuisine — the menu will change daily depending on where she is up to on the animal. An on-site butchery will further show off Miller's prowess with the knife and specialty meat products.
Churly's is pencilled to open in November 2019. Behemoth is currently seeking interest for an upcoming equity crowdfunding campaign via PledgeMe. The campaign is scheduled to kick off on 30 May. For more information, visit behemothbrewing.co.nz/.
Published on April 26, 2019 by Laetitia Laubscher