FOOD & DRINK
Cocktail of the Weekend: Nuts and Bolts Sour
Jason 'Montreal' Rosen from Revelry takes us through his cocktail creation.
This post is sponsored by our partner, Jameson.
Jason Rosen from Revelry designed the drink  to pair with a lot of elements from their food menu using many of the 'nuts and bolts' ingredients they have in the bar.
Jason explains that they use Jameson all the time in their cocktails, and makes particular menton to the walnut bitter liqueur, which is a product he found on the internet that's made here in NZ. Walnuts feature in a number of dishes on the Revelry food menu. He sums up the drink as a basic whiskey sour style of drink, with a couple of simple tweaks all of which make it a great winter drink to go with a great winter menu.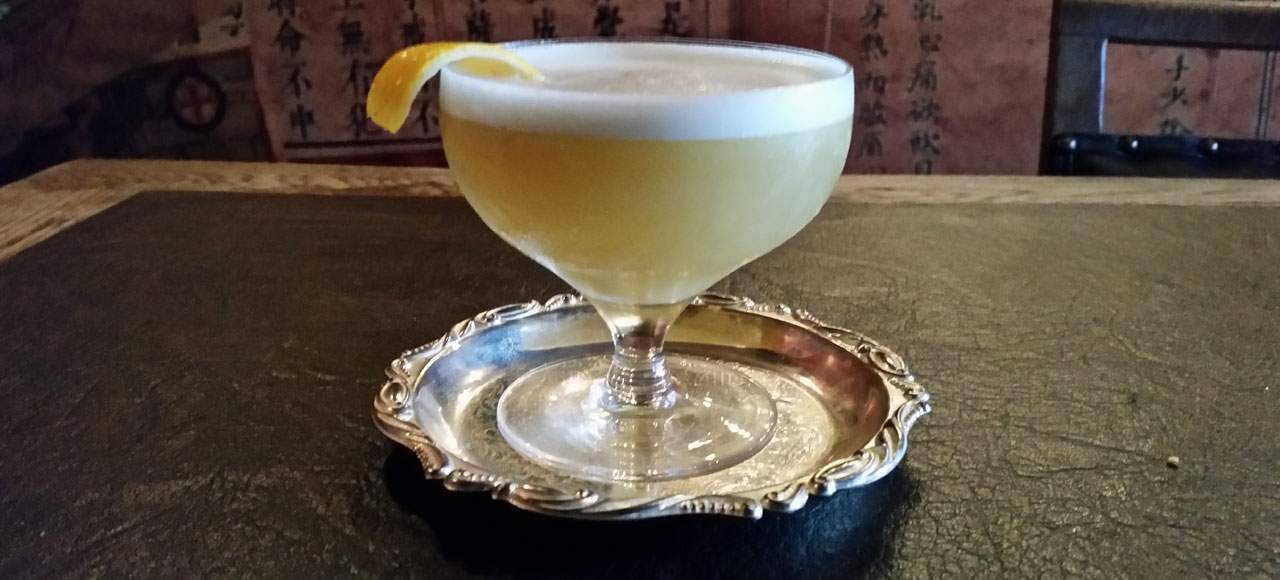 Ingredients
40ml Jameson Irish Whiskey
20ml Nocino Bitter Green Walnut Liqueur (NZ Made)
25ml Fresh Lemon Juice
1 Egg White
20ml House made Cinnamon Syrup
2 Dashes of Peychauds Bitters
Twist of Lemon Peel
Method
Made in traditional sour style.
1. Ask the customer/friend if they want it on the rocks or straight up.
2. Place all ingredients in shaker.
3. Dry shake to emulsify egg white and liquor.
4. Add ice and shake well to chill.
5. Double strain into a chilled, stemmed cocktail glass such as a coupe or even martini.
6. Squeeze lemon peel over top of drink to get essential oils to spray over foam. This is for aroma.
For more ideas and inspiration for your weekend, visit the Jameson Weekend Guide.
Published on September 05, 2014 by Kyle Bell