in partnership with

Auckland based artisan gin company Rogue Society began as a trio of blokes high with an almighty idea to flip the very traditional spirit on its head. With some Dutch courage, foolproof ingredients, a hand-beaten still and clever branding, they've since moved the juniper-based drink to the front of the drinks cabinet, and scooped a bounty of international awards. Nods received include: Double Gold at the San Francisco World Spirits Competition, Outstanding Silver at International Wine & Spirits Competition in both London and Hong Kong and a Gold Pin for packaging at the Best Awards - for the best packaging for any product.
We spoke with one-third of the founding mixologists, Mark Neal, to find out what makes Rogue Society so special and why they're delivering cocktail ingredients to people's front stoop.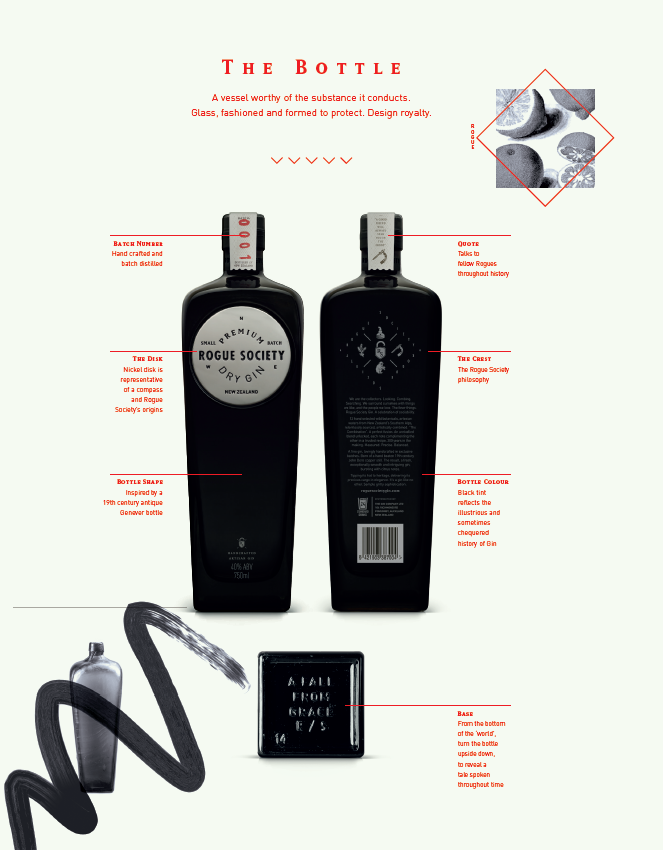 Concrete Playground: Give us a bit of background behind Rogue Society? 
Mark Neal: Rogue Society is a gin turning tradition upside down. Essentially, gin as a category is based on tradition, convention and is rather ol' English, serious and proper. Rogue Society is a modern challenger brand directed at consumers between 28 – 38. It was created by myself, Daniel McLaughlin and Richard Bourke and we launched in February 2014. The liquid is distilled in the Canterbury Region in a 19th Century John Dore copper pot still. We utilise 12 exotic botanicals sourced from around the globe, and bring it back to life with glacial water from the Southern Alps. It's currently stocked in around 352 retailers and 238 of the country's best cocktail bars and restaurants. Also in NZ Duty Free.
CP: Where did the name Rogue Society come from?
MN: The name is directed at our core purpose: from the bottom of the world comes a gin that's turned tradition upside down. Building a likeminded collective of Rogues within Society. Challenging the norm.
CP: As a young start up, what challenges have you faced in establishing the brand?
MN: The brand and liquid took three years to develop. We see ourselves as a modern progressive brand which sits in a traditional category, so we worked hard in development to get the brand in a perfect position. We also decided to create our own bespoke bottle design, which is modern interpretation of an antique bottle.
CP: What separates Rogue from the rest?
MN: The multi-layered approach: the award winning brand, packaging and taste. It's an exceptionally smooth gin which has a modern taste profile. We source the best ingredients from around the globe. The true magic in Rogue Society is in the way we blend the botanicals, the way we balance and combine them; something we call the Rogue Society combination.
CP: Where did the Rogue Merchants & Co online store idea come from?
MN: One of the biggest challenges with cocktail crafting is sourcing all the ingredients, especially when you want them. We remove all barriers and deliver Rogue Society and accessories straight to your door step. The online store caters for all types of consumers and bar tenders. It's basically all about convenience, a one stop shop.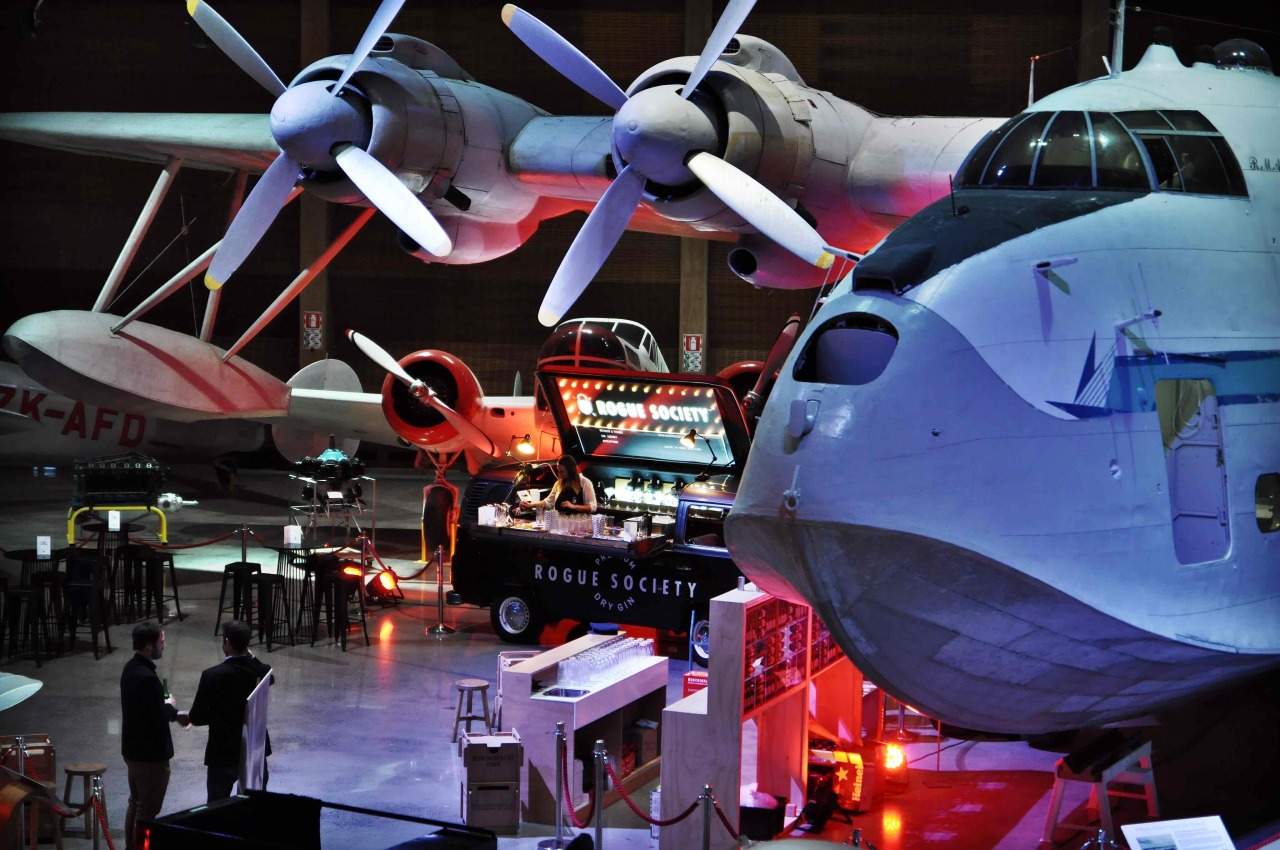 Win One of Five $50 Vouchers to Spend on Rogue Merchants & Co
After having a browse around on the Rogue Merchants & Co website, you can see a tonne of fun could be had with you and your best friends credit card. There is something for everyone, from cocktail ideas, mixologist kits and tools, through to even hiring the Roving Rogue Kombi bar available for private parties. Be it seasoned professional, or intermediate gin drinker, it is time to get rogue.
To get you started, we have one of five $50 vouchers to spend on the site to give away. Simply email us on the below emails, making sure to include your favourite cocktail bundle.
AUCKLAND: [email protected]
WELLINGTON: [email protected]
Below is three of the many standout cocktail bundles available.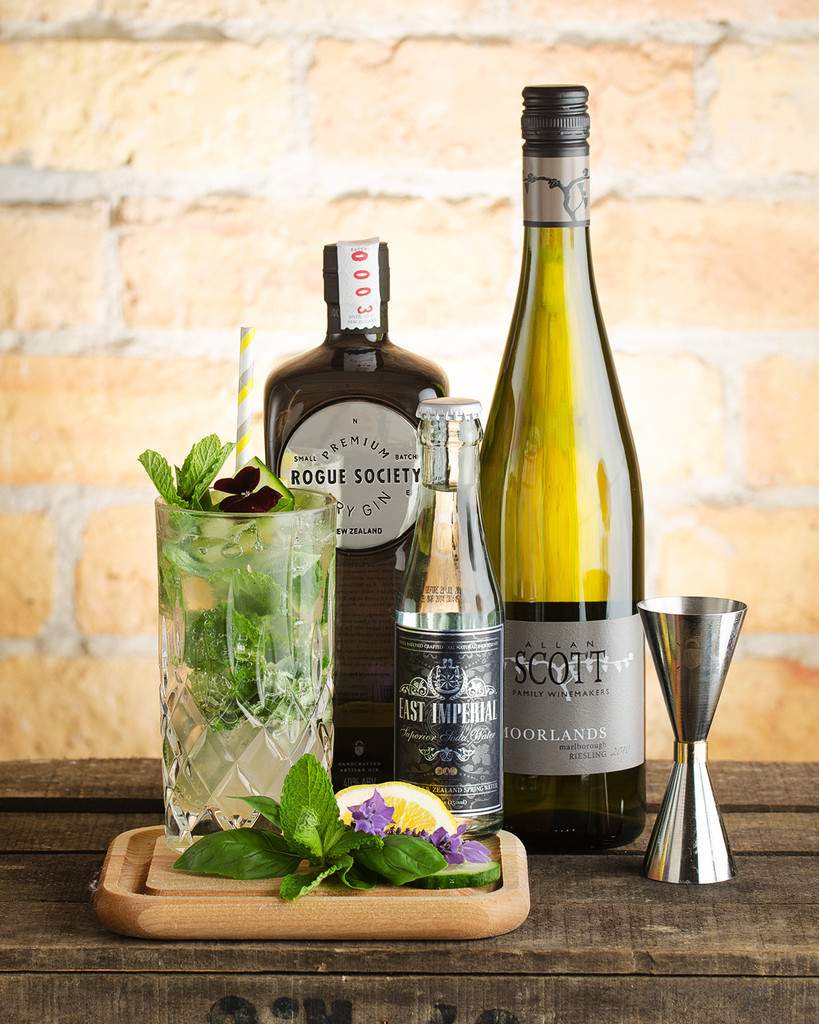 Daisy Estate
A refreshing cocktail, this drink can be re-created with garden herbs and fruits and often served in an elaborate glass of your choice.
To purchase the Daisy Estate cocktail bundle, click here.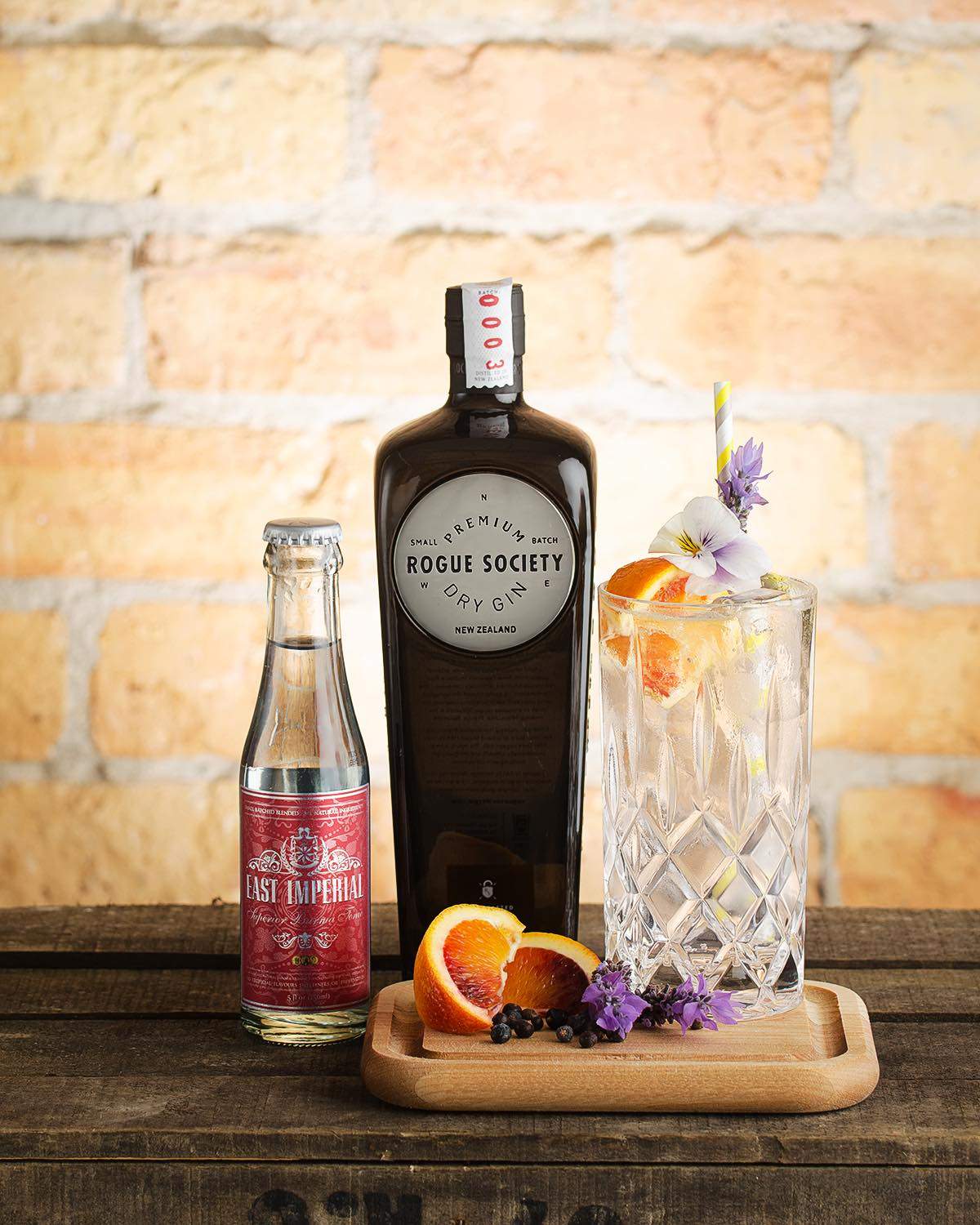 East Imperial Rogue & Tonic
A Rogue Society classic with a twist, the fresh bursts of orange creates a new level of refreshment for your G&T.
To purchase the East Imperial Rogue & Tonic cocktail bundle, click here.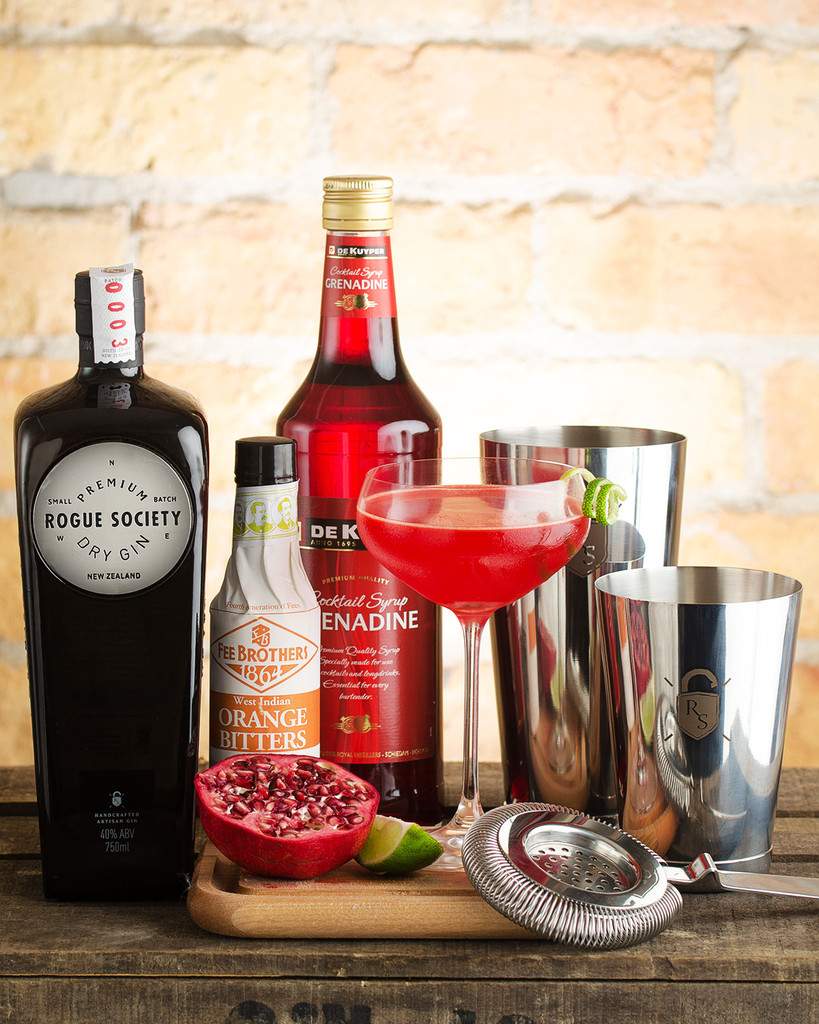 Rogue Society Debutante
A forgotten cocktail from the 1930's, the Debutante is the perfect addition to a hot summer's day (even as we head into winter). The combination of sweet and sour flavourings are thirst quenching. A true dazzler for the ladies.
To purchase the Debutante cocktail bundle, click here.
For cocktail bundles, merchandise or further product information, visit www.roguesocietystore.com. To enter in the competition, you must be over the age of 18. Winner will be drawn on April 30 2015.

Published on April 14, 2015 by Stephen Heard