FOOD & DRINK
Twelve Cosy Auckland Bars to Hibernate in This Winter
Whether you're after a midweek tipple or late-night rendezvous, these watering holes will see you right during the colder months.
Twelve Cosy Auckland Bars to Hibernate in This Winter
Whether you're after a midweek tipple or late-night rendezvous, these watering holes will see you right during the colder months.
Nights out all have their place in establishing ties with people. However, there's something to be said about sitting down and having a conversation with someone over a drink or three. The bars below lend themselves beautifully to the most humanistic element of going out for a drink. Whether it be their hard-to-find nature, quietly cool ambience or small size or cosy feel that transcends the weather. If you're after the perfect spot for a lazy afternoon, midweek tipples or a late night rendezvous, then read on.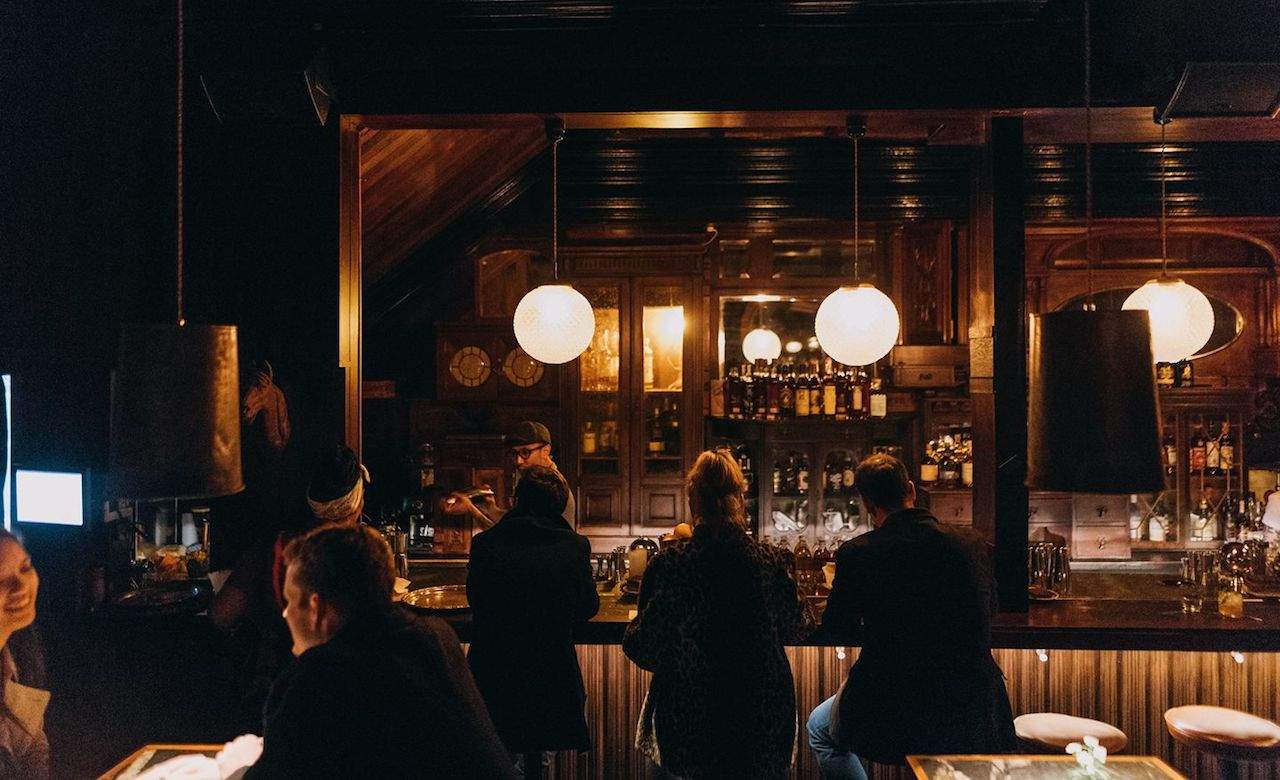 This new kid on the block is the latest brainchild of the creators of Caretaker. With a name that is slang for strong liquor, Deadshot takes aspects of what makes its older sibling so successful — an atmospheric aesthetic, tables for six or less and a preference for concocting drinks based on individual tastes or idiosyncrasies — and adds a vintage twist. Hidden beside a nondescript door beside Freeman and Grey, the aim of Deadshot is to evoke an authentic speakeasy. With a melange of vintage curios and oddities, a myriad of spirits from all over the world and cocktail recipes dating back to the 1800s, it would seem they've hit a bullseye.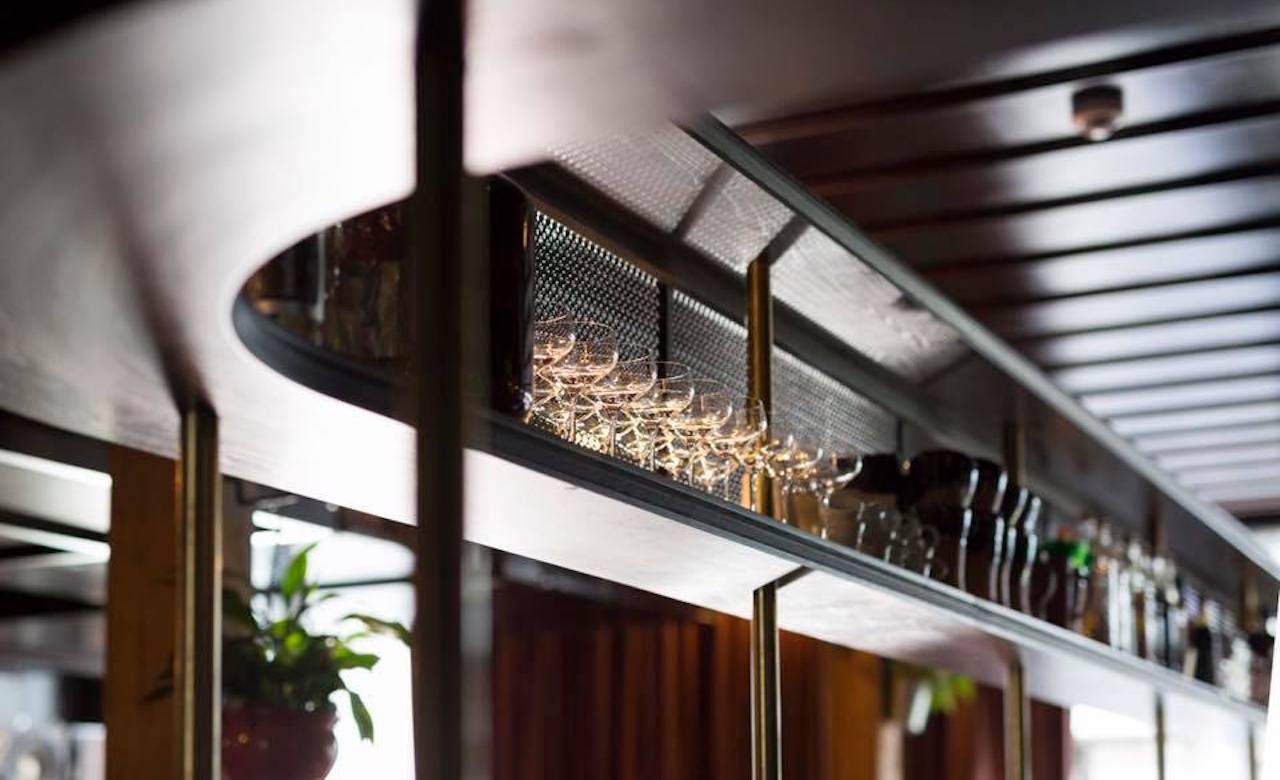 Walking into K' Road's Food Workshop is something of an assault to the senses — neon lights, a skew-whiff scattering of diners, the heady smell of creamed butter, vanilla essence and sugar filling the air courtesy of Moustache Cookies — it's all things good about the food hall dining experience. However that isn't the purpose of this piece. Walk a little further and part the heavy velvet curtains to find yourself in a whole new world courtesy of Lovebucket. With a moody, eclectic décor with plenty of nooks to tuck yourself away in, their delightfully hodge-podge approach to decorating did not extend to their drinks list. Whether you're into house-made cocktails on tap or a fine selection of wine and craft beer, there is a single-minded focus on quality and excellence. Darkness has never been more illuminating.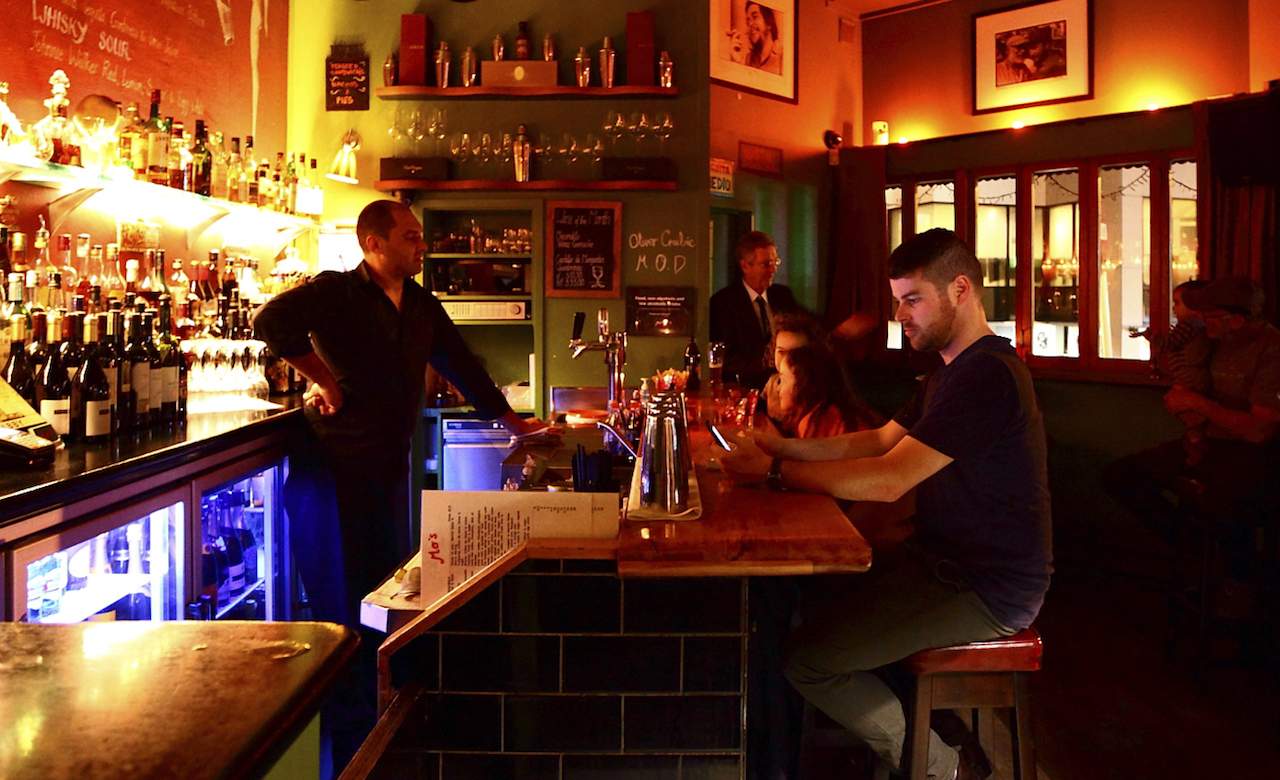 For around 20 years, this wee gem has been on the corner of Wolfe and Federal Streets, however it's remained one of Auckland's best kept secrets. With four tables and a handful of pews at the bar, Mo's fits around 20 people, making it the perfect place for an intimate tête-à-tête. Its diminutive size, lends itself to the sense of finding yourself in a super secret club, adding to the fun and thrill of discovery. Unlike Moes Tavern (of The Simpsons infamy), Mo's staff uphold the bar's status as "the friendliest in Auckland," while their array of classic cocktails (margarita, whiskey sour, martini) keeps their loyal clientele happy.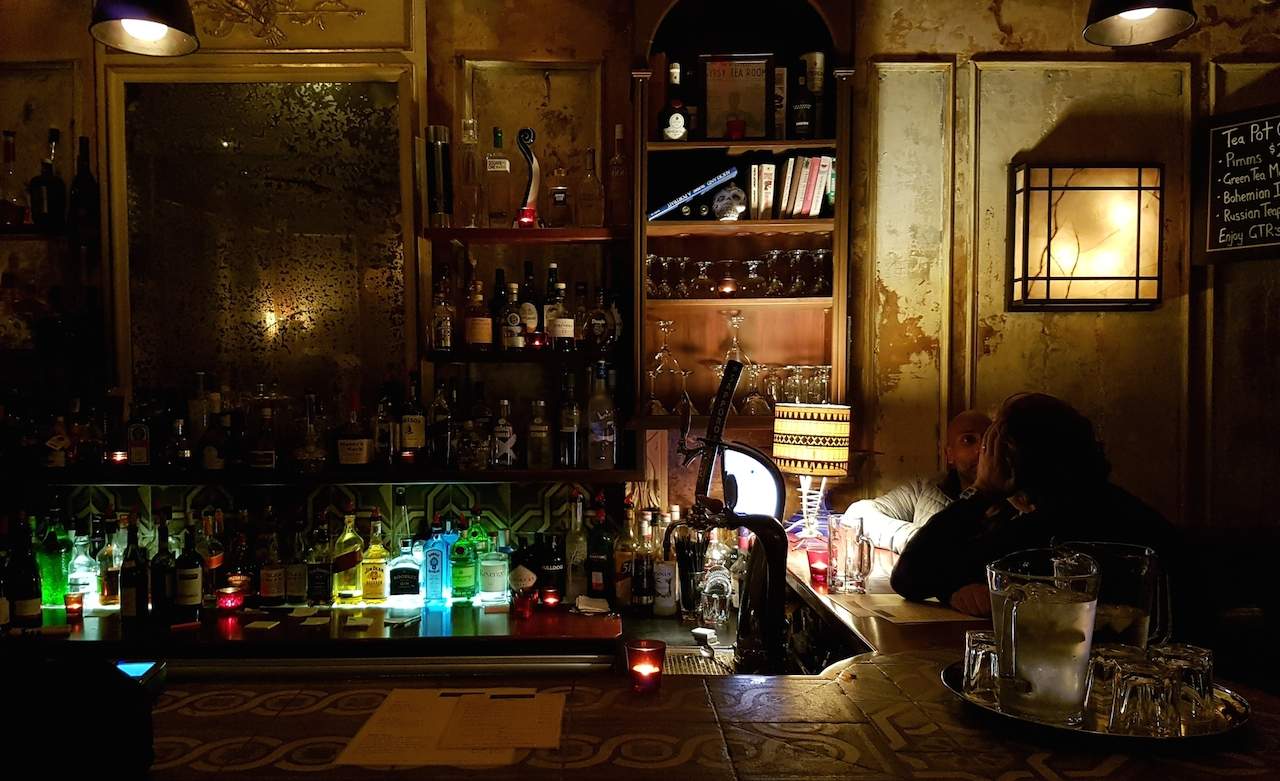 Tucked into the corner of the West Lynn shops, the Gypsy Tea Room's twinkling fairy lights lure in people from all walks of life with promise of a warm and cosy evening. And once through its doors, people are rarely disappointed. With its low lighting, iron furniture and distressed wallpaper, the Gypsy Tea Room treads the fine line between sophistication and comfort, much like the front room of a grand old dame. Friendly barkeeps craft impeccable cocktails served in teapots, with a small but elegant selection of tapas to accompany them if you so desire. Do not let the flighty name fool you; brimming with attention to detail, quality creations and warm service, this is a neighbourhood watering hole with firm roots and is hopefully here for many more 2am closing times.


Nestled behind Grand Central, The Cork has an impressive array of gin and whiskey. This includes 35 Irish whiskies, 33 scotches and a small but perfectly formed collection of American and Japanese whiskey, not to mention the French and Scottish gins. Ranging between $10-45 per shot there's something for all tastes and price points. Their ramshackle outdoor seating is perfect for the warmer months, while their snug, homely interior is a perfect place to while away the evening over a few drops of liquid amber.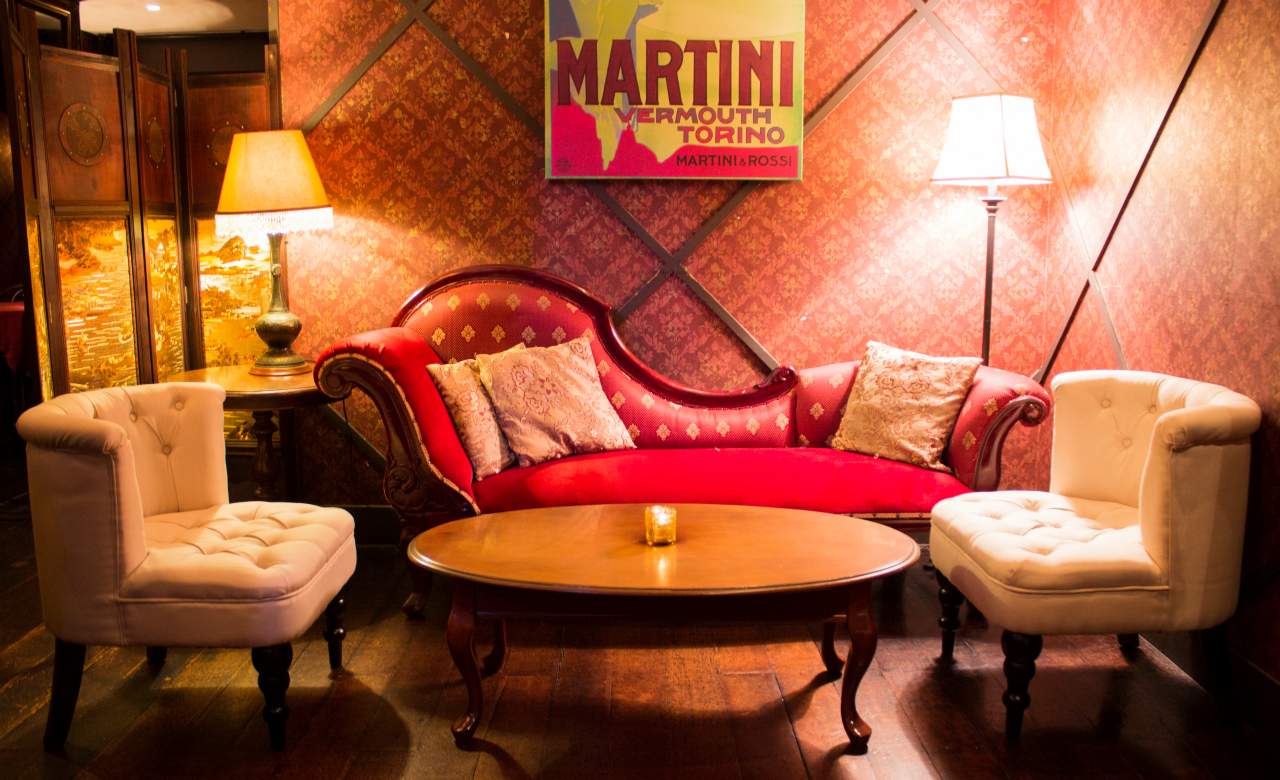 From being drunk in lieu of water in 18th century London to becoming a staple of liquor cabinets and bars across the world, gin has come a long way since malt wine mixed with juniper berries. Up a flight of stairs in the historic Queens Ferry Building, The Gin Room aims to celebrate the evolution of this summmery elixir. Its plush velveteen interior plucked straight from the roaring 20s coupled with an extensive classics-with-a-twist cocktail list means that The Gin Room is the perfect blend of old world charm and modern sensibilities. The opulent surrounds lend themselves beautifully to hushed, intimate conversation while you sip on your beverage, and with 137 individual varieties of gin on offer, there are plenty of options to explore. The attentive bar staff have an intricate understanding of each one and are happy to offer advice or suggestions. From mixing a cocktail using their unexpected house-made ingredients to finding the perfect tonic to pair with your gin (trust me, it makes a world of difference) this is a bar that brings nuanced elegance to the fore.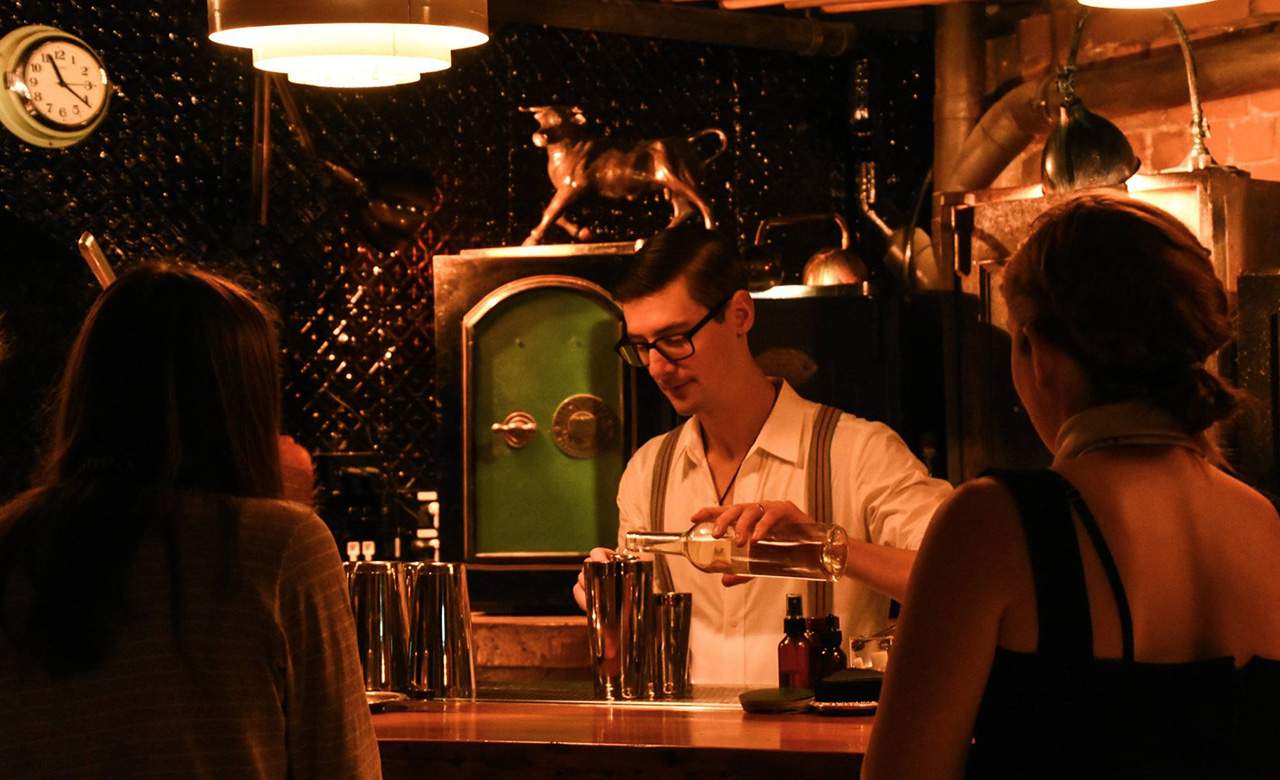 This New York-style cocktail lounge epitomises everything wonderful about the concept of going out for a drink. It is a place where its atmosphere allows for conversation and where the art of cocktail making is complimented by quality ingredients and bespoke service. Hiding down the stairs underneath Rec, Caretaker does not deal in the business of only adhering to a strict cocktail menu. Rather, the bar staff prefer to talk to you and design a drink based around your favourite flavours or even your mood. From the hand-carved ice made from filtered water to a drinks menu that changes weekly and according to seasonal produce, these are drinks made to linger on. The deeply personalised nature of each drink could perhaps reveal more about you than any Buzzfeed quiz, which as we all know is an illuminating first date conversation starter.

Originally an excellent record store with coffee, Conch has expanded over the last few years to become an excellent kitchen and bar. With all the flashy hustle and bustle of other Ponsonby Road establishments, Conch is a welcome counterpoint. Convivial yet effortlessly cool, it boasts a quirky selection of South American-inspired cocktails, food and a wine list designed to surprise and delight. The garden bar makes it feel like you're hanging out in a friend's backyard, while the unobtrusive yet impeccably curated playlist only adds to the relaxed vibe.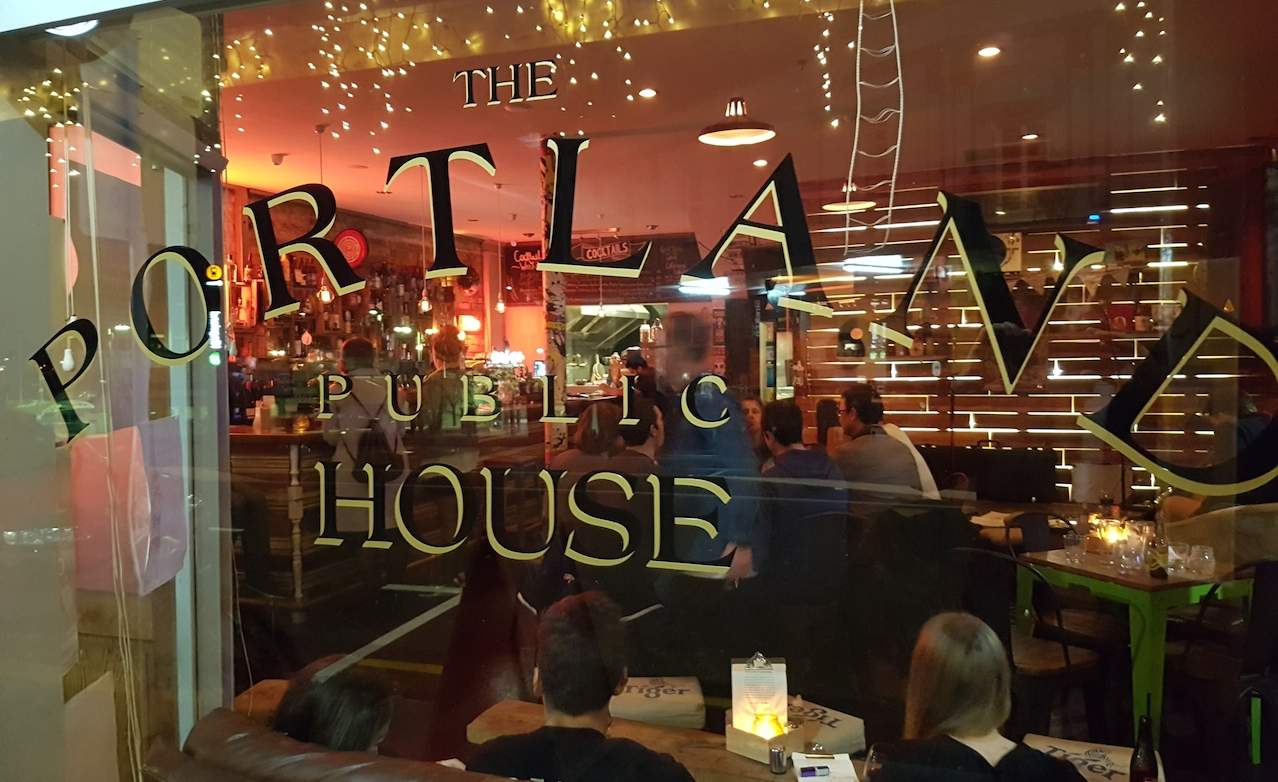 Since 2012, Portland Public House has served the people of Kingland and beyond with good beer and good beats. With its mismatched furniture, hyperbolic cartoon art, and lots of places to sit if you know where to look, its dishevelled vibe lends itself to the comparison of the living room of the hip flat party on a lazy Sunday afternoon. There's plenty of room to curl up and have a natter or stacks of magazines if you feel like being quiet. Burgers can be ordered for $6 between 4-7pm every day, and live music is a regular feature throughout the week.


Whiskey takes its name from the Gaelic word uisce/uisge meaning 'water'. Indeed, it has gone on to have such a fevered following that some might well argue that a dram of good whiskey is as life-giving as a glass of H2O. Cue The Jefferson, down Fort Lane. This underground bar is perpetually bathed in the amber glow of the 600 whiskeys and bourbons on their shelves. Boasting everything from your garden-variety Jack Daniels to whiskey that was shot into space, it's fair to say even the most learned whiskey aficionados are likely to find something new. With a cool jazz soundtrack and clusters of wingback chairs, this is a place that very much lends itself to a sophisticated evening spent in conversation. If you're unsure of what to talk about, head along to one of The Jefferson's tastings to learn about what you're drinking and compare notes.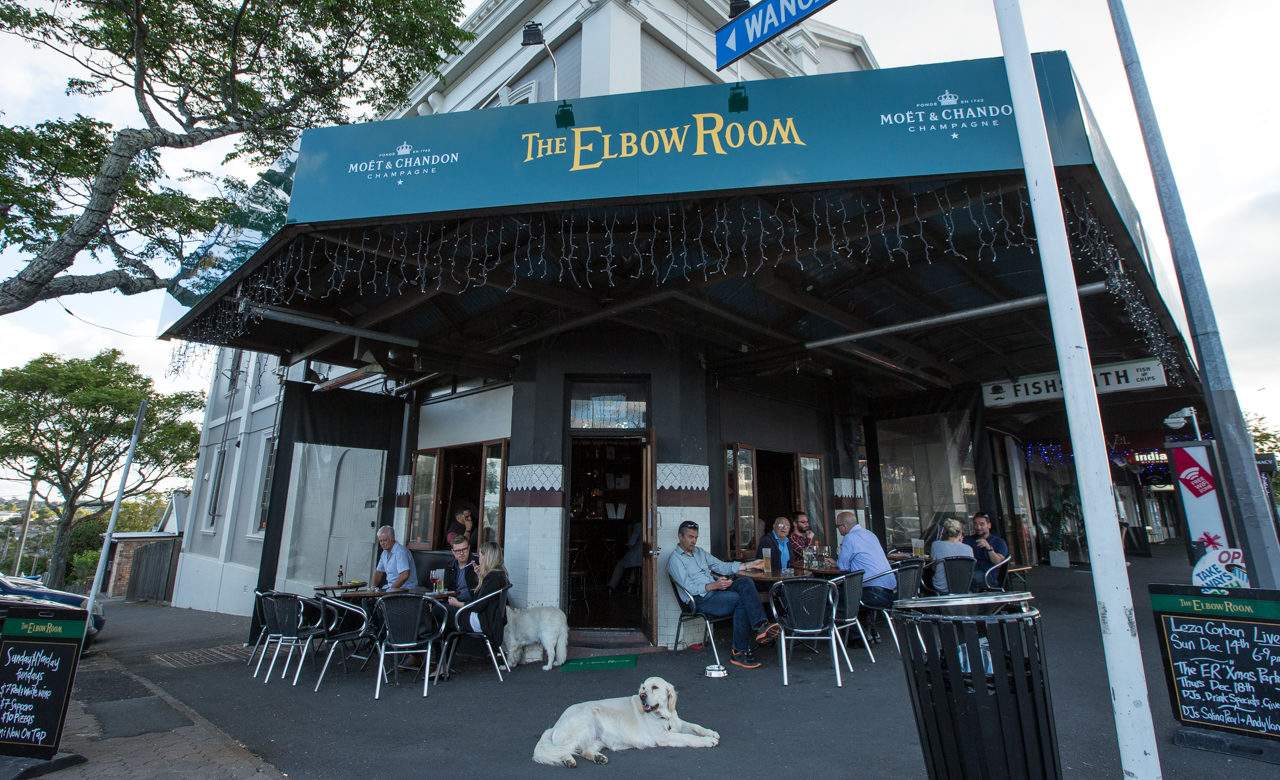 A stalwart of Jervois Road, The Elbow Room has the faded glamour of a good neighbourhood joint comfortable in its own skin. The combination of tables sitting on the footpath means its perfect for a relaxed after-work people watch, while the plush softly lit interior lends itself well to date nights. A well-edited selection of cocktails, craft beers, wines and tapas only adds to the effortlessly smart-casual vibe of The Elbow Room, the perfect place to meet a mate on a Sunday afternoon.


This art-deco inspired bar can be spotted from Mt Eden Road thanks to the Sunlight Soap advertisement on its façade and the fairy lights tumbling from its porch roof. They specialise in classic cocktails, lush wines and boutique beers. Its small size means that it's perhaps best suited for a speedy after-work drink, but that does not make the experience any less invigorating.


Published on August 16, 2018 by Kate Powell