FOOD & DRINK
Five of Auckland's Best Hidden Gems According to Odettes' Clare van den Berg
The co-owner and creative force behind beloved eateries Odettes and Hugo's shares some of her favourite places to find inspiration across Auckland.
in partnership with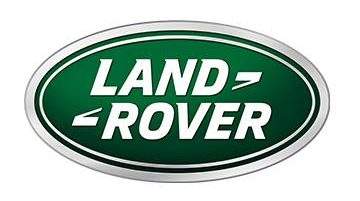 Our great harbour city has so much to offer. It doesn't matter where you are — beach, bar, park or pub — Auckland always puts on a show. But where do you go when you feel like you've done it all?
As one half of the couple behind two of Auckland's most treasured restaurants, we thought Clare van den Berg would be the best person to ask. Alongside her husband and business partner Joost, she runs all-day-eatery Odettes and CBD bistro Hugo's. She clearly has a talent for creating ambient spaces locals love — so we wanted to know where she gets her inspiration from in Auckland.
From the city to the coast, Clare's top spots range from incredibly luxe homeware hubs to the most awe-inspiring landscapes. To get you to all these places, we've teamed up with Range Rover Evoque to celebrate its new ultra-chic model, taking you from wine-sipping in Ponsonby to exploring the rugged coast along Takatu Peninsula. Down to the smallest detail, like flush deployable handles and seating made from premium wool and eucalyptus fibre blends, the Evoque is a car designed for urban lifestyles, but with the power to take you on any adventure.
Discover some of Clare's favourite hidden gems around the city, then see Clare zoom around in her Evoque, visiting her favourite spots around town in the video below.



SIMON JAMES CONCEPT STORES, HERNE BAY AND NEWMARKET
Beloved Kiwi design stalwart Simon James first founded his eponymous concept store in 2001, quickly building a reputation as a master curator for simple spaces. Today, the designer boasts a range of treasures which include furniture, clothing and modern artefacts that can be seen in spaces across Auckland.
As a constant champion of New Zealand talent, Clare herself has collaborated with Simon. His beautifully functional Pick Up Sticks chairs can be seen alongside the Tangerine chair and barstools at Odettes or at his two concept stores in Herne Bay and Newmarket. We wouldn't be surprised if you walk out of there with items galore. Luckily, the Evoque is spacious enough on the inside to fit almost everything (maybe not the kitchen sink) but streamline enough so you can still zip through the city. 


ANNABEL'S WINE BAR, PONSONBY
Annabel's Wine Bar in Ponsonby's Three Lamps precinct is a self-described neighbourhood hangout — but even if you're not a local, you should seek it out. The wine list changes from season to season and there is always a great selection of cheeses to match them with.
Clare loves the "warmth and sophistication" of the intimate space and can regularly be found sharing a cheese platter up at the bar.


BRIDGEWAY CINEMA, NORTHCOTE
Showing new release arthouse films together with acclaimed commercial releases, the Bridgeway in Northcote should be your first stop for an old-school cinema experience. The boutique four-screen theatre is a delight to visit — the historic architectural details of the theatre only make this spot more special. The only drawback is that Bridgeway is not a drive-thru, so you'll have to leave the comfort of your Evoque for this one.
Clare has a background in performing arts and film, and the cinema is a regular source of inspiration and creativity for her. She even credits her experience in the film industry as informing her "spatial awareness" — which could explain why her restaurants are so enjoyable to dine in.


SALA GROUP FITNESS, PONSONBY
A gym might not be your first idea of a hidden gem, but Sala group fitness studio is a nice little escape from Ponsonby's bustling main drag. Tucked away in a refurbished warehouse, the studio offers more than 30 classes a week, and include takes on HIIT pilates, yoga, kettlebell and resistance training.
If you head along to a class, you might see Clare there. Despite traditionally turning to the outdoors for keeping fit, Clare says the "calm" of Sala has changed how she exercises.



TĀWHARANUI REGIONAL PARK, TĀWHARANUI PENINSULA
Sure, it's nice to get away to Kauwau Island or the Hauraki Gulf for a weekend — but if you only have an afternoon, hit the Tāwharanui Regional Park just past Matakana. Covering the end of Takatu Peninsula, which extends into the Pacific Ocean, Tāwharanui is a gem of a place. It boasts a rolling grassy hillside (perfect for picnics) and arguably some of the best surf in the region. It's also only an hour's drive from Auckland, making it the perfect excuse to take your Evoque for an extended spin. Plus, as it's an all-wheel drive, it'll make for a smooth Sunday drive.
Clare cites this as one of her family's favourite spots for a bit of solace thanks to "the long stretch of white sandy beach, an absolute escape from the crowds [and] beautiful pōhutukawa trees".


Check out more of Clare's hidden gems above, then discover your own hidden gems, unlock inspiration and go off-road with confidence in the new Range Rover Evoque. 
Top image: Odettes. 
Published on June 06, 2019 by Katharina Charles