FOOD & DRINK
A Picky Eater's Guide to Auckland: Breakfast and Brunching
Our first edition to our Picky Food Guide to Auckland is dedicated to the most important meal of the day.
A Picky Eater's Guide to Auckland: Breakfast and Brunching
Our first edition to our Picky Food Guide to Auckland is dedicated to the most important meal of the day.
---
For those of us who, by lifestyle choice or by a cruel biological fate, have specific dietary requirements, eating out can be a constant struggle. We, the vegetarian, vegan, gluten free, diabetic, raw vegan, lactose intolerant, kosher-eating, 'new-food-phobic', enjoy a good meal out just like the rest of you. We, the Picky Eaters, want more than just the risotto or pasta or roast vegetable salad. We want delicious, wonderful, glorious eating experiences that we can rave about and repeat again and again.
So, for this reason we here at CP have seen fit to construct, what is at least the start, of a pretty decent guide to some of the best, most Picky Eater friendly cafes and restaurants around Auckland. So that, no matter which food group you choose/are required not to eat, there is something delicious for you to savour and devour.
This first volume is dedicated to Breakfast and Brunching, the most important meal of the day. Below are a selection of cafes that are sure to give you something to cure your hangover, satisfy your  morning coffee craving and provide excellent venues for post-shindig debriefs or a quiet place to read the Sunday paper.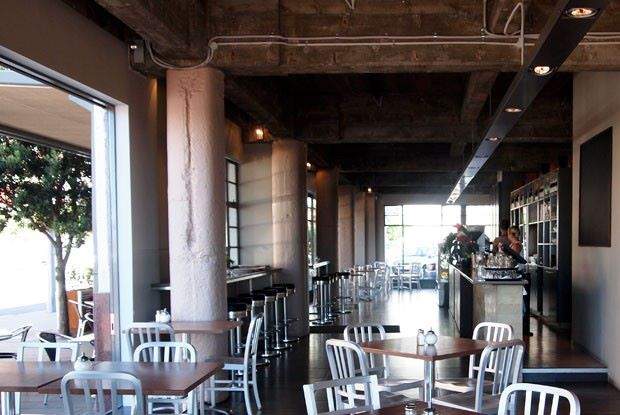 130 Quay Street, Auckland CBD
Quay Street's strength was in it's large range of both gluten free and vegetarian dishes, which are all completely delicious and each one should be eaten multiple times - particularly the gluten free zucchini fritters with pickled onions, creme fraiche and dukkah. Honourable mention must go to their house fries - giant wedges served with aioli and sprinkled with some sort of delish mystery salt (I now know what the secret ingredient is but mysteries are way more fun, right?).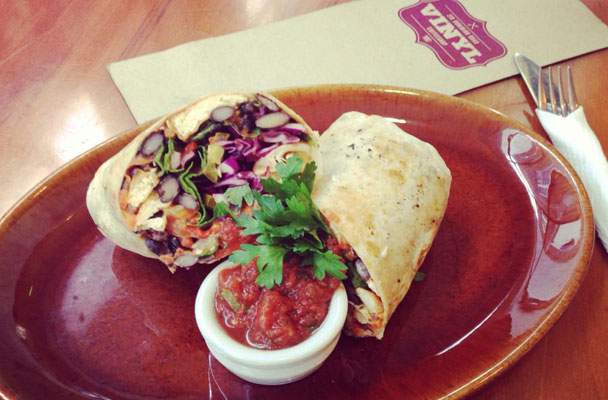 218 Dominion Road, Mt Eden, Auckland
Vinyl is the kind of place that has a definite regular crowd. The diners know how everything works and the staff are casual and address people by name. The menu will please all hot sauce loving, mexican food devotees and the range of vegetarian and vegan dishes is very good. Everything is covered in jalapeños, there are burritos, spanish eggs, mexican dogs, original style vege dogs(!!!) and vegan burgers. It's glorious! Really you'd be hard pushed to find a more enticing selection of food.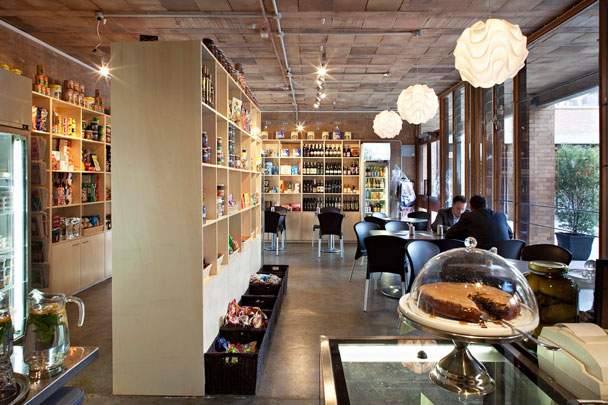 108 Greys Ave, Auckland CBD
Whether you are popping in for a quick breakfast or a cosy lunch Greys Ave Deli provides a comfortable, relaxing atmosphere to enjoy simple, healthy, delicious kosher food served by wonderfully happy staff. It's really my favorite kind of cafe - both unassuming and completely fantastic.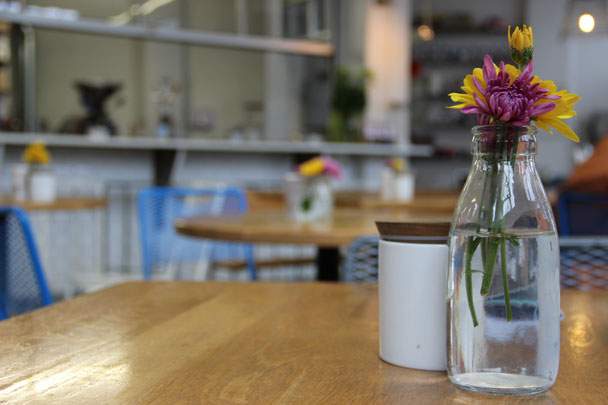 537 Great North Road, Grey Lynn, Auckland
The menu is vegetarian, but not in a way where you really even notice. The food is creative and varied, with a fusion of flavors that sets it apart from other vegetarian based cafes. With a selection of coffee beans, each with a short narrative about their origin, there is a real feel of experience about Kokako. All this is complemented by a colourful cabinet selection of slices, cakes and loaves.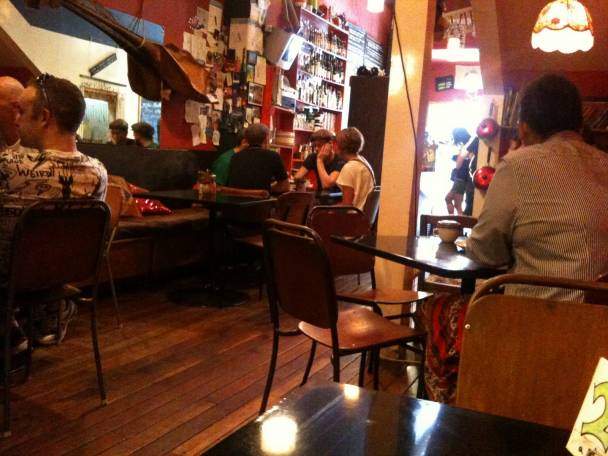 146 Karangahape Road, Newton, Auckland
The cafe has a vegan/vegatarian based menu, but unlike others that try and stick to this sometimes challenging food type, Revel's dishes are power punches of flavour. The cabinet food also is home to a wide selection of both savoury and sweet take away treats. Revel is definitely that spot you can come in for a quick fix and coffee to go or equally spend hours lounging with a book and delicious meals that will leave you with a contently full puku.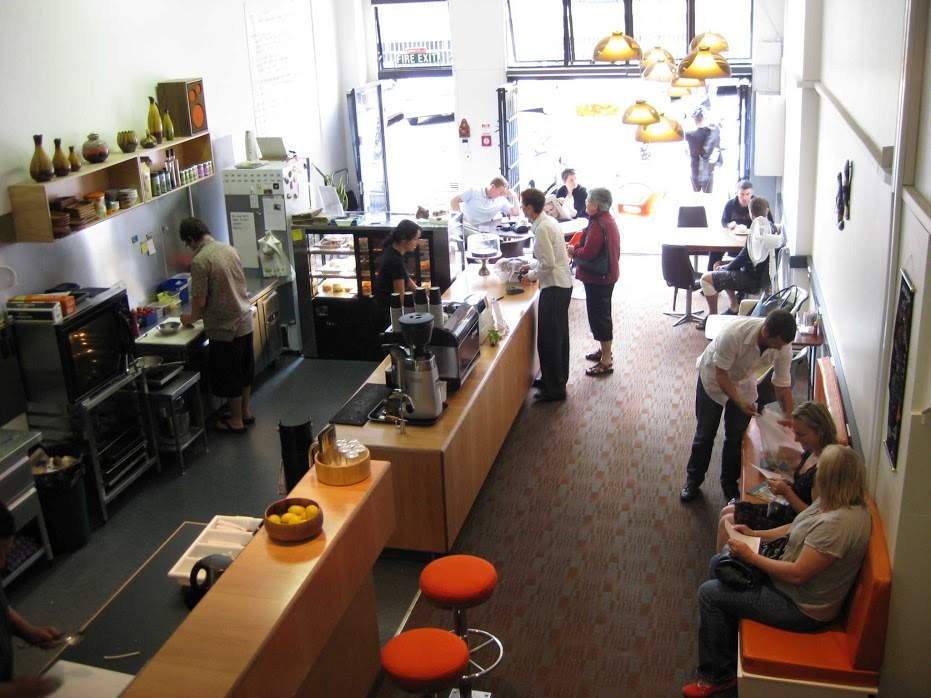 143 Wellesley Street West, Auckland CBD
Being gluten free (and in my case vegetarian as well) can be a huge downer when you go out to eat solely for the lack of options available on the menu. But Groucho's Cafe, with their totally gluten free menu really provides an excellent offering and great service to any diner - gluten free or not.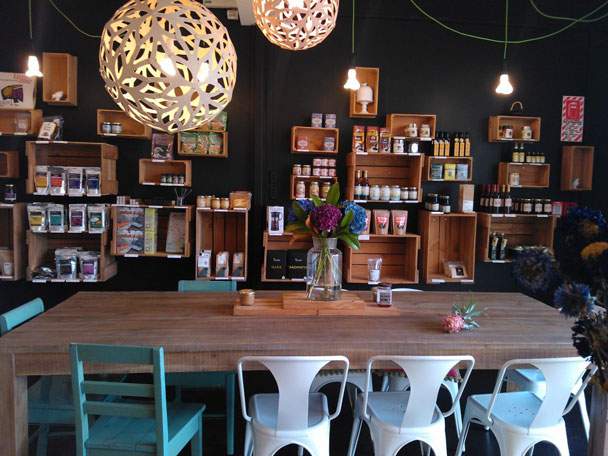 385 New North Road, Kingsland, Auckland
If you are after the most guilt free and dietary friendly meal in Auckland, this is the place for it. My only issue with Little Bird Unbakery is that it's not right next door to my house. Using the finest organic raw ingredients the chefs at Little Bird made treats that were exciting, tasty and completely guilt-free. Breakfast is available from 8am so it's a great place to stop in and pick up a bite before work and their full all-day cabinet food makes it prime for a lunchtime return.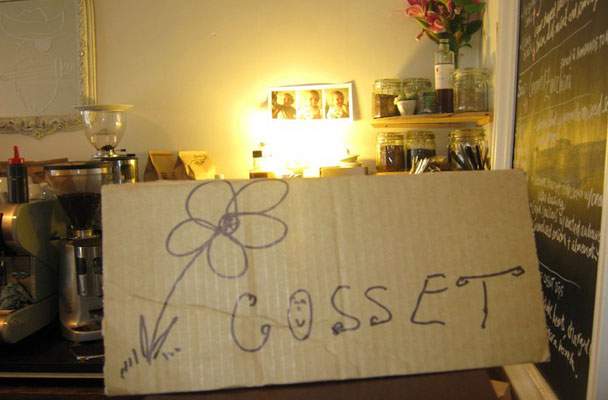 1087 New North Road, Mt Albert, Auckland
Cosset is definitely off the beaten track, located well into the heart of Mt Albert, but the trek is so worth it. The menu is completely organic and vegan. Yes, you read correctly, the WHOLE MENU is organic and vegan, need I say more? Not only that they have home made jams and syrups that are sure to tickle your fancy.

Published on June 06, 2013 by Emily Jagger