FOOD & DRINK
Giapo is Back: Here's What You Can Expect From the Brand New Ice Creamery
The scoop from the ice cream wizard himself.
Giapo is Back: Here's What You Can Expect From the Brand New Ice Creamery
The scoop from the ice cream wizard himself.
---
A few of us (correction: a lot of us) shed a tear the day Giapo closed the golden gates of its flagship Queen Street store. Owners and 'ice cream wizards' Gianpaolo and Annarosa Giapo spent nine years reinventing the humble dessert out of the space, bringing to life hare brain ideas like the selfie cone, triumphs made with gold dust, and a treat finished with a blow torch. The closure came down to a lack of space to design, trial and develop new ideas— a process previously tackled in their home kitchen.
A new year has begun and the pair has reopened the infamous experimental ice creamery, set to surprise us with some exciting new creations. We went to check out the new Gore Street premises and had a chat to the power couple about the new and improved ice cream restaurant. Taste testing is now a thing of the past, but you will be left in the hands of the masters to choose the best flavour and order as chefs prepare it on demand.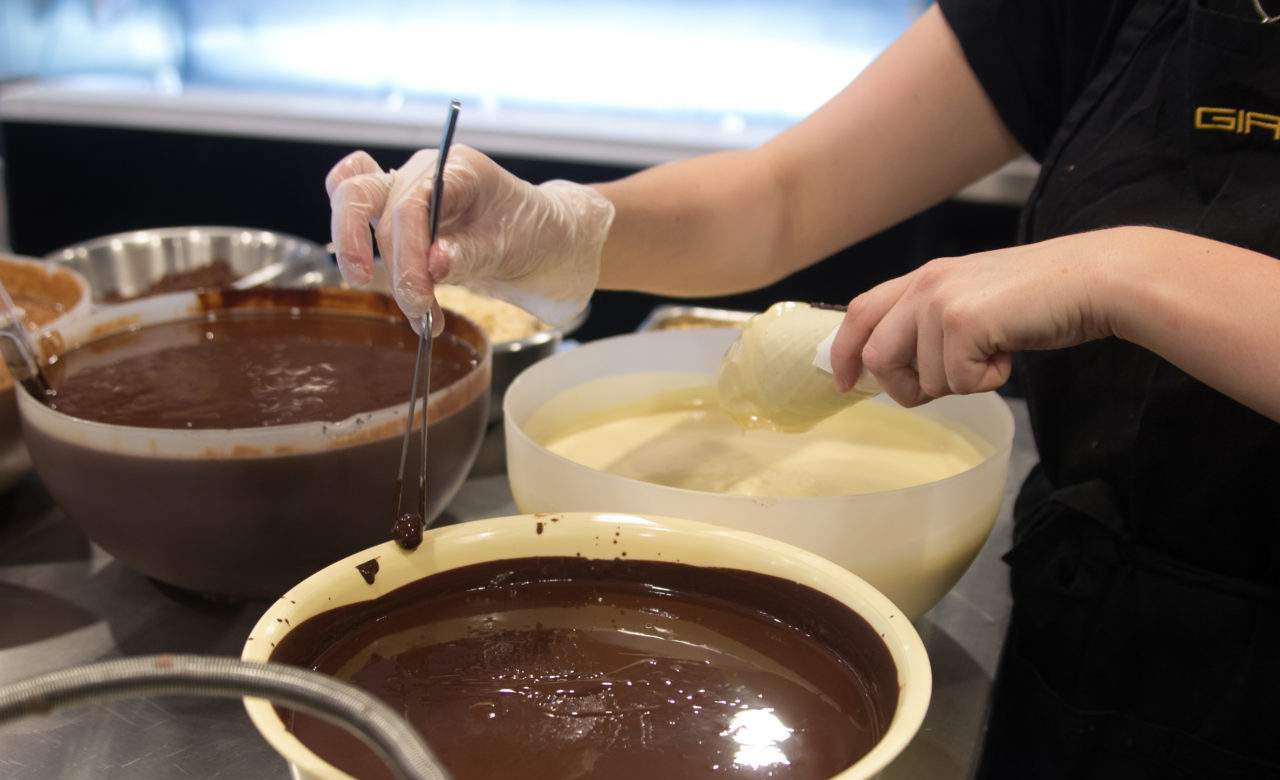 CP: We loved the original Giapo. What prompted the move?
Gianpaolo: We decided to move because we needed a bigger kitchen and we want to work on our ice-cream on different levels.
Annarosa: The space was very, very tiny. We had a kitchen that was working 24/7 for 7 days a week.
CP: The fit out is very different from the last place. What is the theme and idea behind the new space?
G: The customer service team were scooping ice cream, giving you a smile, taking the money, decorating the ice cream, now the chefs can do what they do best by making and preparing the ice cream for you and the hosts will look after you. That is why you cannot see the ice cream anymore. The promise behind it is that the ice cream will be more incredible that it has ever been.
CP: What flavours can we expect to see this year?
G: There are some classics like the Giapo Bueno, Christchurch Hazelnut and Afghan Cookie, they're not going to leave the menu anytime soon. Then we have the 'discombobulating menu', this will be pretty out there. We will be putting food that has not really been put with ice cream before. Some of the things you might see are fries, jacket potatoes, gyoza dumplings, arancini balls and things like that.
A: It will always be ice cream, but a new dimension.
G: I grew up in London and I used to have jacket potatoes every single day, now I'm making it into ice cream. It excites me actually.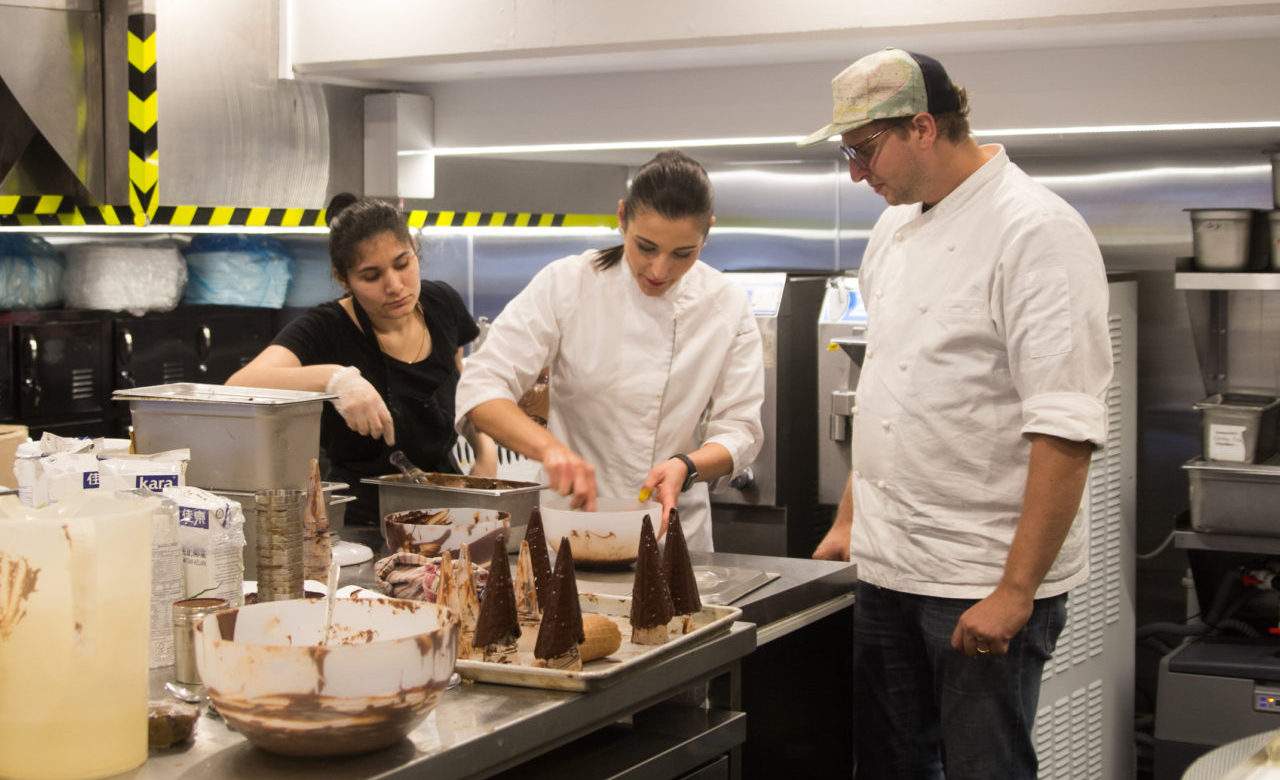 CP: What do you look for when recruiting new Giapo employees? Surely it's the dream job.
G: Being empathic is everything.
CP: Do you eat ice cream daily?
G: I do.
A: Giapo tastes it every single day, I take turns.
CP: How many hours do you spend in the kitchen a day?
G: As much as I can, it's never enough. 12 - 13 hours, but in this kitchen it doesn't really feel that hard.
A: He will wake up in the morning and say, "I had this idea!" so the mind never really stops.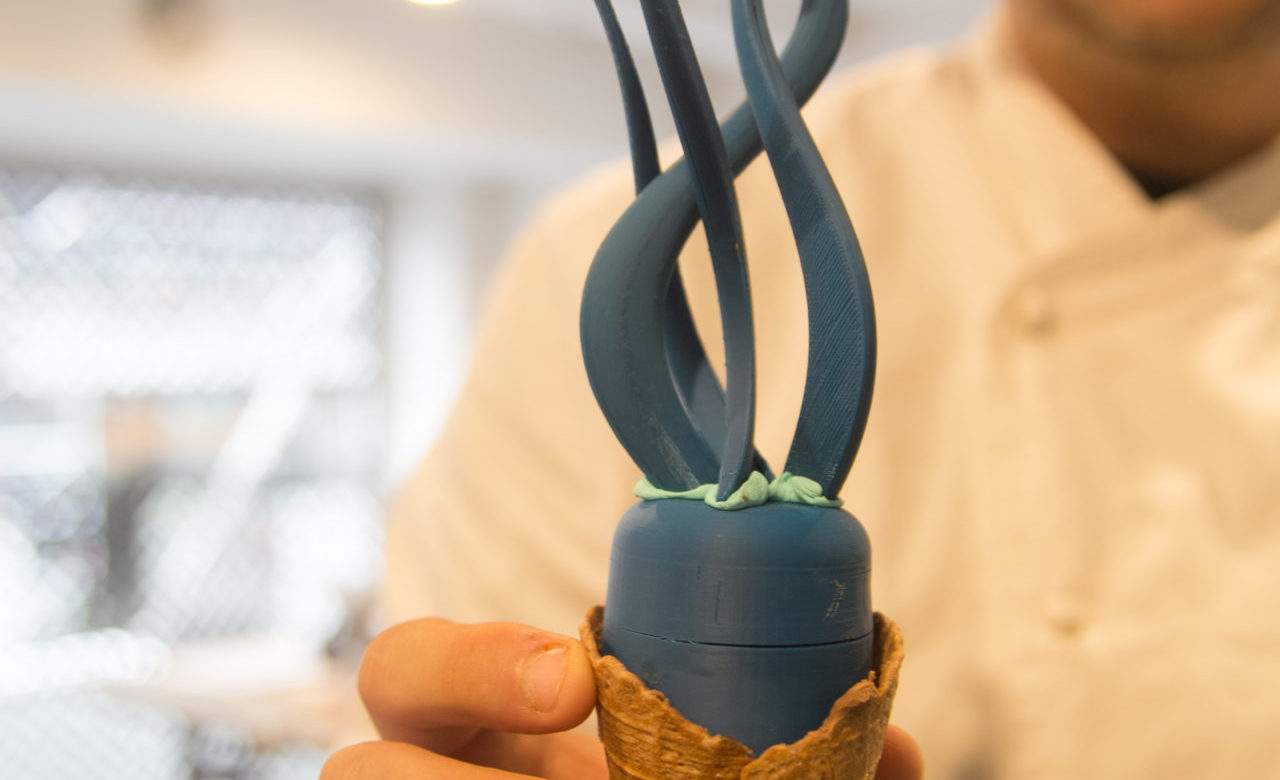 CP: What is your favourite flavour you've ever created?

G: I think at the moment hokey pokey, but I always like to say a flavour I haven't done yet.
A: Christchurch Hazelnut.
CP: In your opinion, who is your competitor?
G: So many! First and foremost, myself, the most important obstacle is my mind. Change is never easily accepted. When I talk about competition I talk about fighting the voices inside our minds that are telling us to stay the same. If we understand we have voices pulling us down and telling us people don't like what you do. Then you'll never go anywhere. We know what we want to achieve with Giapo and we're going for that vision. God bless us pretty much. We need it!
Find the brand new Giapo store at 12 Gore Street, CBD.
Published on March 30, 2017 by Olivia Round