FOOD & DRINK
Huge Food Celebration Taste of Auckland Is Heading Back to the Waterfront Next Month
Featuring 13 pop-up restaurants, gin gardens and the 'godfather of modern cooking'.
Auckland's most decadent food and drink festival is back for four nights – and it's bringing Marco Pierre White along for the ride. That's right, Taste of Auckland is back and bigger, more lush and probably more garnished than ever. From 31 October until 3 November, expect Shed 10, The Cloud and Queen's Wharf to look like party central for foodies. Considering yourself a bit of a food-lover? Wait till you hear who's dropping by for the fun.
Officially there are 13 pop-up restaurants, with nine being completely new this year, including Oyster and Chop, Nanam and The Māori Kitchen. However, there will always be more — and this year Taste of Auckland has gone for a zoning approach. For a quick nibble to satisfy any sweet tooth, head down to the Decadence Collective. But don't stay too long, oyster fans will need their fill from Shucker Brothers, and sushi fans from the Sashimi Bar.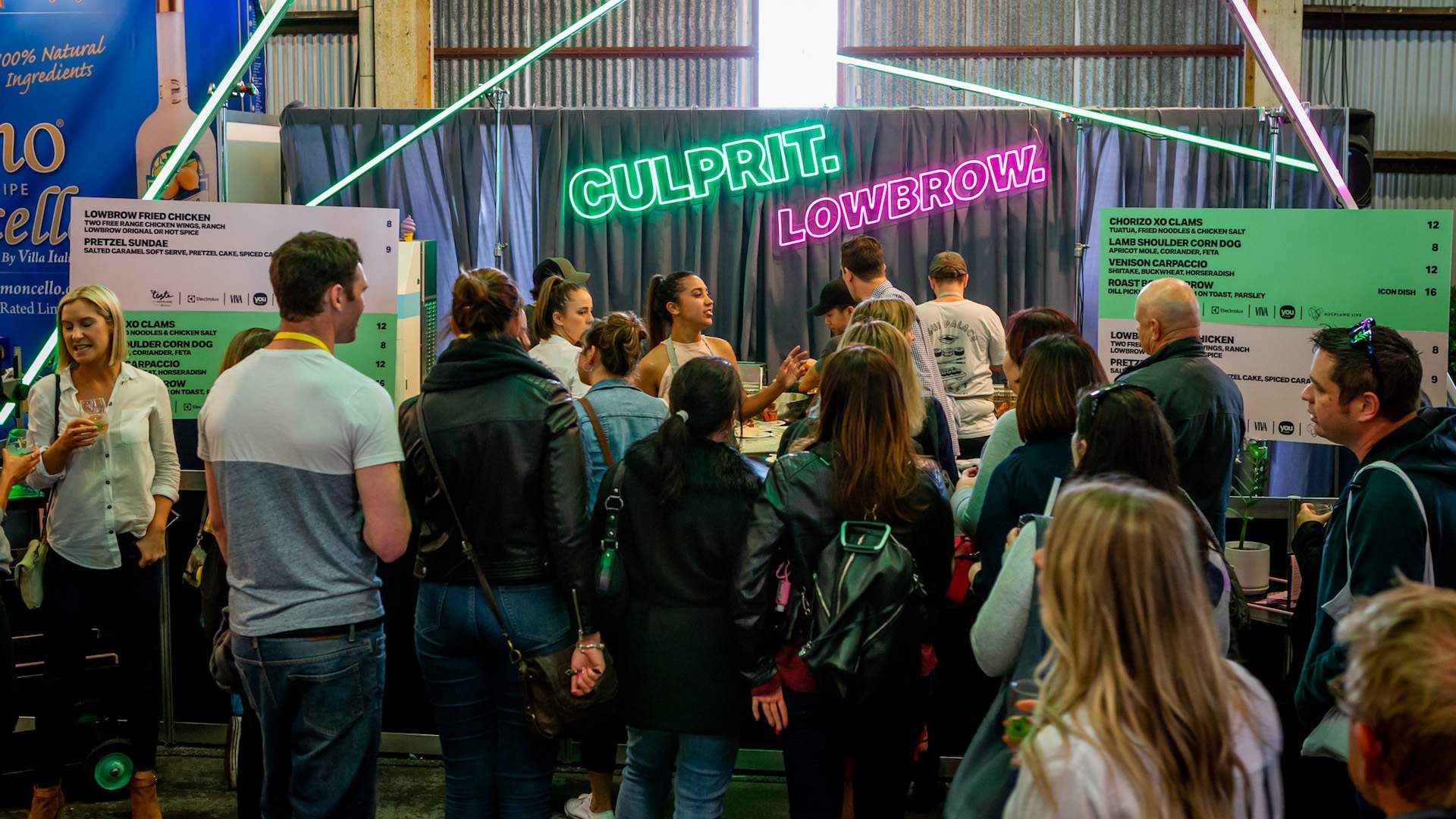 With chefs known globally, it's hard to know what to do when they all turn up at once. And thus, the Collab Kitchen was created. And zoned. Featuring Josh Barlow of Sugar Club, Nick Honeyman of Paris Butter (who will be offering truffle dumplings with parsley puree) and Lucas Parkinson from Wanaka's Ode (offering Fiordland venison short ribs with sticky sumac glaze). Plus, there's always Marco Pierre White hanging around. This guy will be signing books, offering a furrowed brow and unlikely to make his famous mushroom risotto.
Ticket holders have the choice of buying either a general admission or VIP experience. A GA ticket costs a bottom-of-the-bag $25, whereas a VIP ticket for $95 will get you entry to the Curiosity Gin Botanical Garden. Also on site, there will be an excruciatingly large amount of local wineries wanting you to taste their beverages. And the same goes for craft breweries.
Keeping the ambience alive, Laughton Kora, Anna Coddington, Two Many Chiefs and Mister Speaker have been brought into the mix to sing you tunes as you nibble, sip, gulp and laugh your evenings away at the Auckland waterfront.
Taste of Auckland will take over The Cloud and Shed 10 from 31 October to 3 November, 2019.
Published on September 26, 2019 by Florence Cohen