FOOD & DRINK
Seven Spicy Foods Every Hardcore Heat Lover in Auckland Should Try
Test your limits with spicy beef hotpot and thermo-nuclear chicken wings.
Seven Spicy Foods Every Hardcore Heat Lover in Auckland Should Try
Test your limits with spicy beef hotpot and thermo-nuclear chicken wings.
Calling all spice chasers — we have bravely created a guide to Auckland's spicy food scene to serve as your treasure map of great eats that pack some heat. Auckland's restaurant scene is always evolving, but after taking on the hard task of eating our way through our city's spicy offerings, we found you can't go past trusted favourites to guarantee a meal that will set your tastebuds on fire. So without further delay, check out our top picks below to try for yourself at your own risk.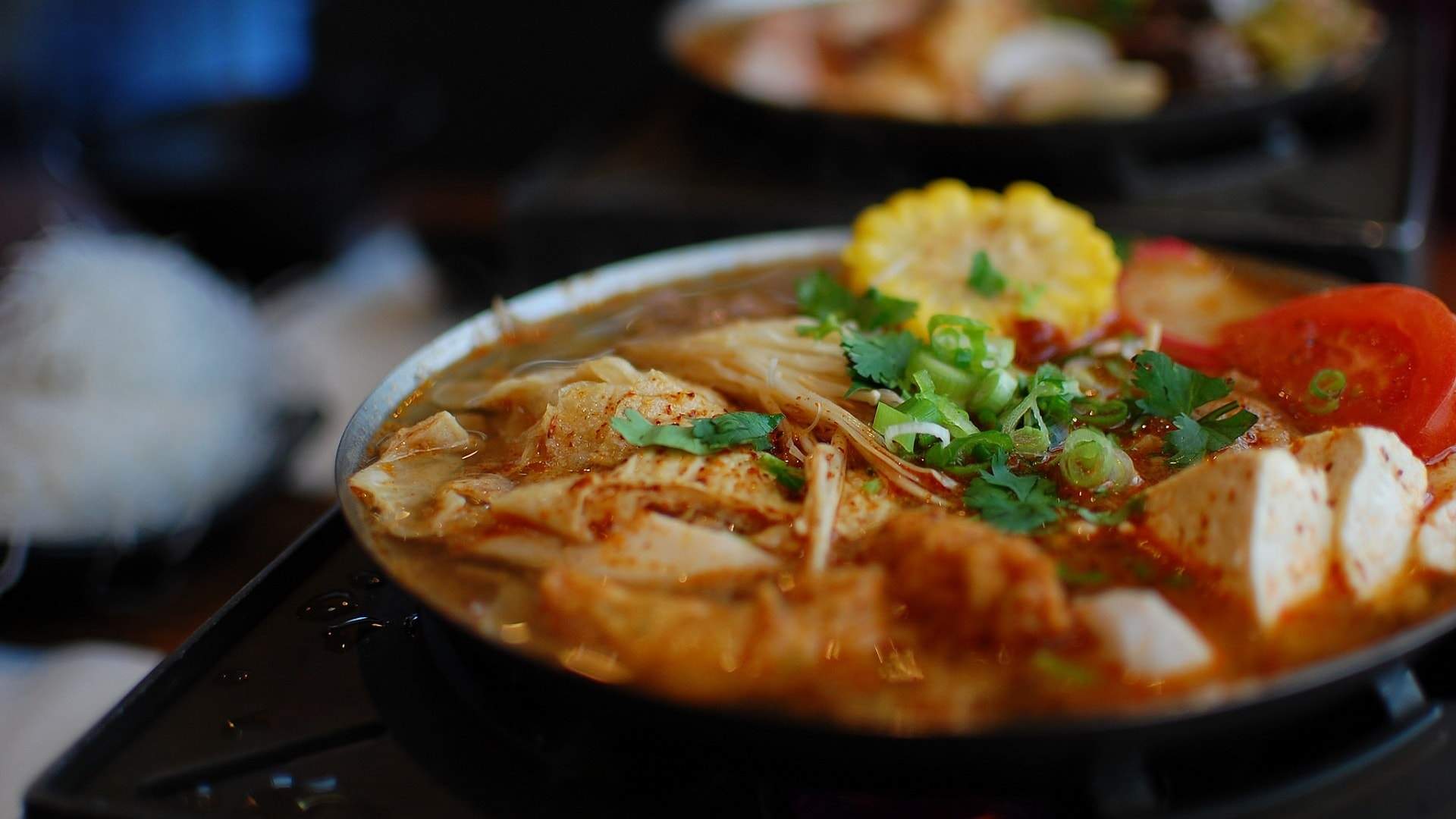 SPICY BEEF HOTPOT FROM DA LONG YI
If you're a hotpot fanatic seeking out spicy bites to sample, Da Long Yi is the place to be. This chain restaurant is extremely popular in China and the local offering based in Grafton proves just the same, packed every night of the week. Bookings are recommended, but you'll likely be in for a little wait when you arrive. The main menu is in Mandarin, but they do have an English menu available.
For a real stomach-sizzling meal, order the spicy hotpot, which comes loaded with chillies in oil to add a zing to any veggie or meat side. Pair with the spicy beef sliced or on skewers, which comes crusted in chilli flakes, and you'll be on your way to breathing fire. It is a bit on the pricey side, but it's seriously the spiciest dish in Auckland and will take down your most steadfast spice-chasing mates.


JIGOKU CHASHU RAMEN FROM ICHIBAN
Sinuses need clearing out? Ichiban Albert Street's Jigoku Chashu ramen will sort you right. The spicy noodle soup has been Photoshopped on the menu to feature roaring flames, just to warn any slurping customers that it's the real deal. The bright red broth is filled with the ramen establishment's perfectly al dente noodles and topped with tender roasted pork. It can be ordered from standard heat to dangerously hot.

SPICY DUMPLINGS AND DAN DAN NOODLES FROM EDEN NOODLE CAFE
Eden Noodles is the OG place for spice, and with good reason. A long line trails out the door with people queuing to get their hands on the deliciously zingy offerings. The menu features an array of other scorching delicacies with little chillies indicating what the hot picks are. For a dish to burn your tastebuds, choose the dan dan noodle soup topped with crispy pork mince or the delicately wrapped dumplings drowning in fiery goodness. Better yet, get both and tuck in for a feast.


GELESHAN CHICKEN FROM SPICY PALACE RESTAURANT
Epsom's Spicy Palace Restaurant are self-proclaimed spicy food experts. The kitchen specialises in Sichuan cuisine, adding that classic southwestern Chinese numbing sensation across several menu items. The bonus here is that the portions are massive and well priced. Menu item C1 is a dish hailing from the Geleshan region. The stir-fry dish consists of deep-fried chicken, spicy bean paste and countless whole dried Sichuan chilli peppers. Unless you're game, it's recommended to leave the chills on the plate.


TOTALLY INSANE WINGS FROM THE LUMSDEN FREEHOUSE
When your meal comes with a warning and you have to sign a waiver, you know the spice factor is serious business. Described as thermo-nuclear on the menu, Lumsden Freehouse's Totally Insane Wings are a challenge every spicy food fanatic needs to take on. You can order six wings for $14 or a dozen for $10, but proceed with caution as these wings pack heat that builds with each bite.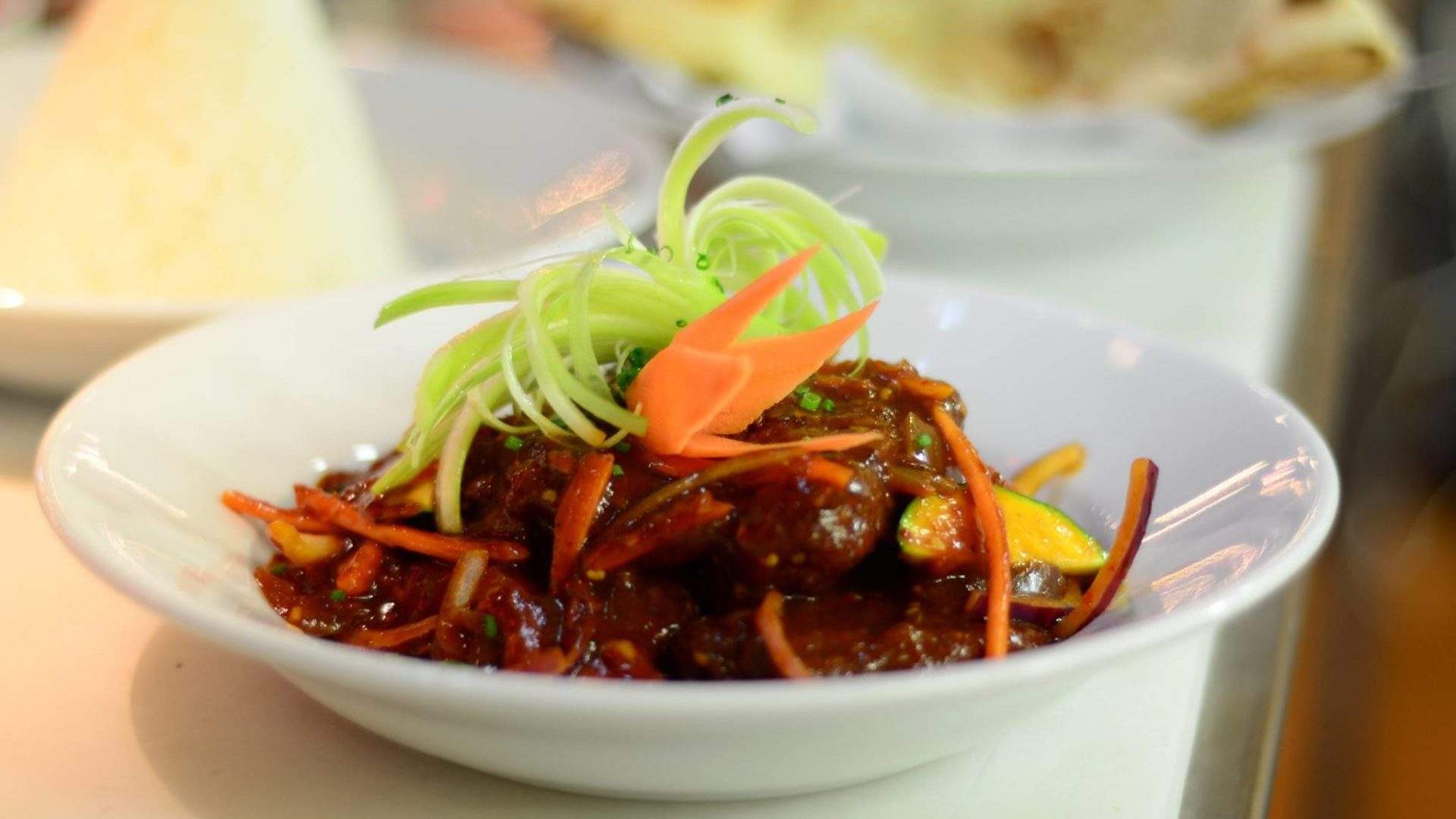 FIRECRACKER CHICKEN FROM MONSOON POON
Monsoon Poon is a national treasure, with locations in both Auckland and Wellington. While their whole menu is flavoursome, the Firecracker Chicken is what keeps spice-lovers coming back. The chicken is rubbed in Monsoon Malay chilli paste and fried in a wok. You can get your hands on the spicy goodness any day, the first Monday of each month is made for the Firecracker Chicken Club. The all-you-can-eat event starts at 5pm for just $30 per person, and you can choose to wash the spicy morsels down with a Tiger beer or, if your tastebuds can't handle the heat, a glass of milk.


PRAWN VINDALOO FROM OH CALCUTTA
Parnell Indian staple Oh Calcutta is known far and wide for their authentic curries. This local favourite has become a place celebrities seek out while in town, and with good reason. The entire menu promises a flavourful sharing experience, but if you're looking for some real spice, you can't go further than the vindaloo. Their vindaloo uses prawn cutlets infused in chilli, bathed in a curry of black mustard seeds, earthy spices, and even more chilli. To guarantee a good spice experience, be sure to emphatically emphasise 'Indian hot' and you can even ask for extra chilli on the side.

Published on March 21, 2019 by Keely Allen