FOOD & DRINK
The Seven Best Thai Restaurants in Auckland
Crack a Chang and get ready to cry chilli-induced tears of joy.
The Seven Best Thai Restaurants in Auckland
Crack a Chang and get ready to cry chilli-induced tears of joy.
---
The bustling, smoky street corners of Bangkok and Chang Mai birthed a cuisine of unparalleled flavour. I'm talking coconut curry enlivened by lemongrass, kaffir leaves and the fiery kick of fresh chilli, and perfectly crunchy spring rolls packed with deliciousness.
Thankfully in Auckland we're blessed with several talented Thai chefs, bringing the authentic flavours of these markets and streetside vendors to our city. So whether you're after a quick takeout meal or a full sit down banquet, these are the best spots in Auckland to experience the intense flavours and spicy fire of real Thai cuisine. Crack a Chang and get ready to cry chilli-induced tears of joy.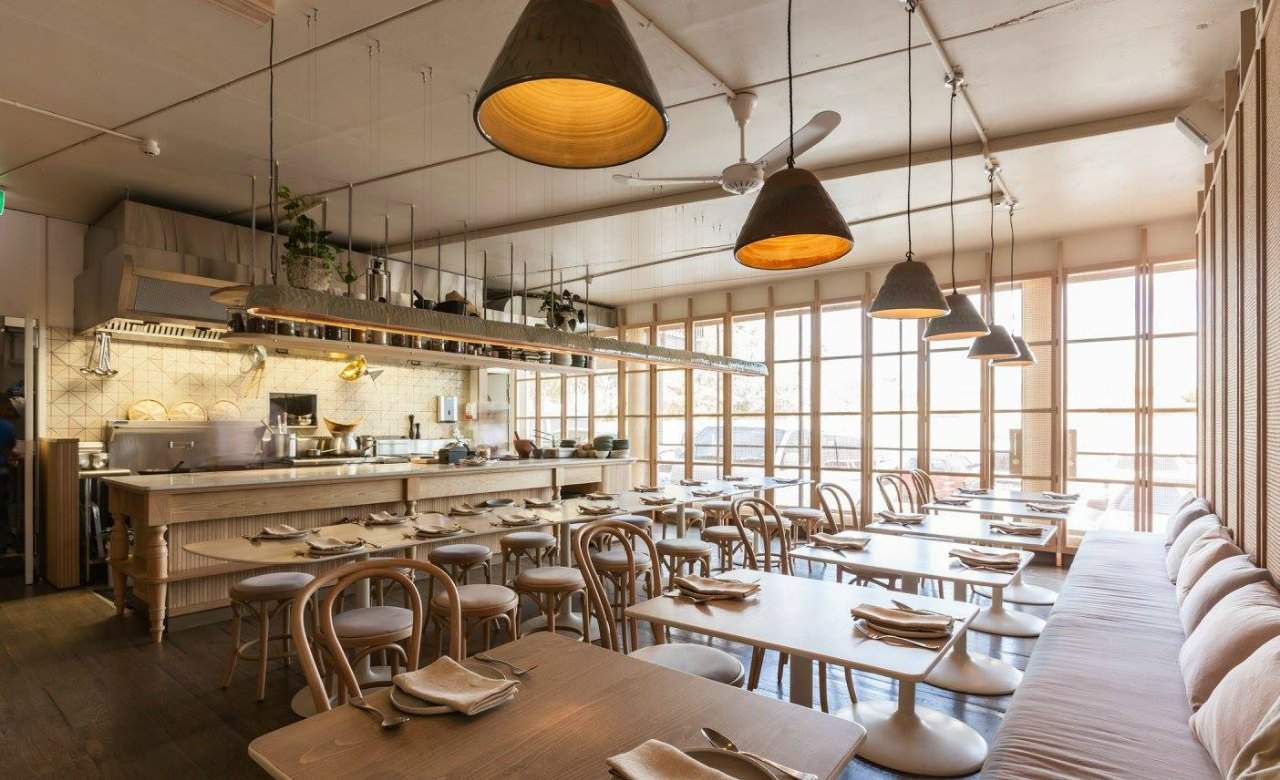 Saan is a beautiful space characterised by neutral tones, pastel blue booths and light wood furnishings. This creates a decor reminiscent of a luxurious Thai spa, enlivened by the bustling flame licked kitchen in the centre of its dining room. The menu is perhaps even more impressive, perfecting the unique flavours of Northern Thai cuisine and showcasing a daring and refreshing authenticity. Chef Lek is the man responsible for the amazing food, using recipes handed down through several generations of his family and considerable skill gained from studying at Thailand's premier culinary institute. For something truly unique and delicious go with the Miang Jin Nuea ($15) a small dish consisting of semi-cured beef on perilla leaves with peanuts, toasted coconut, crispy shallots and tamarind.
160 Ponsonby Road, Ponsonby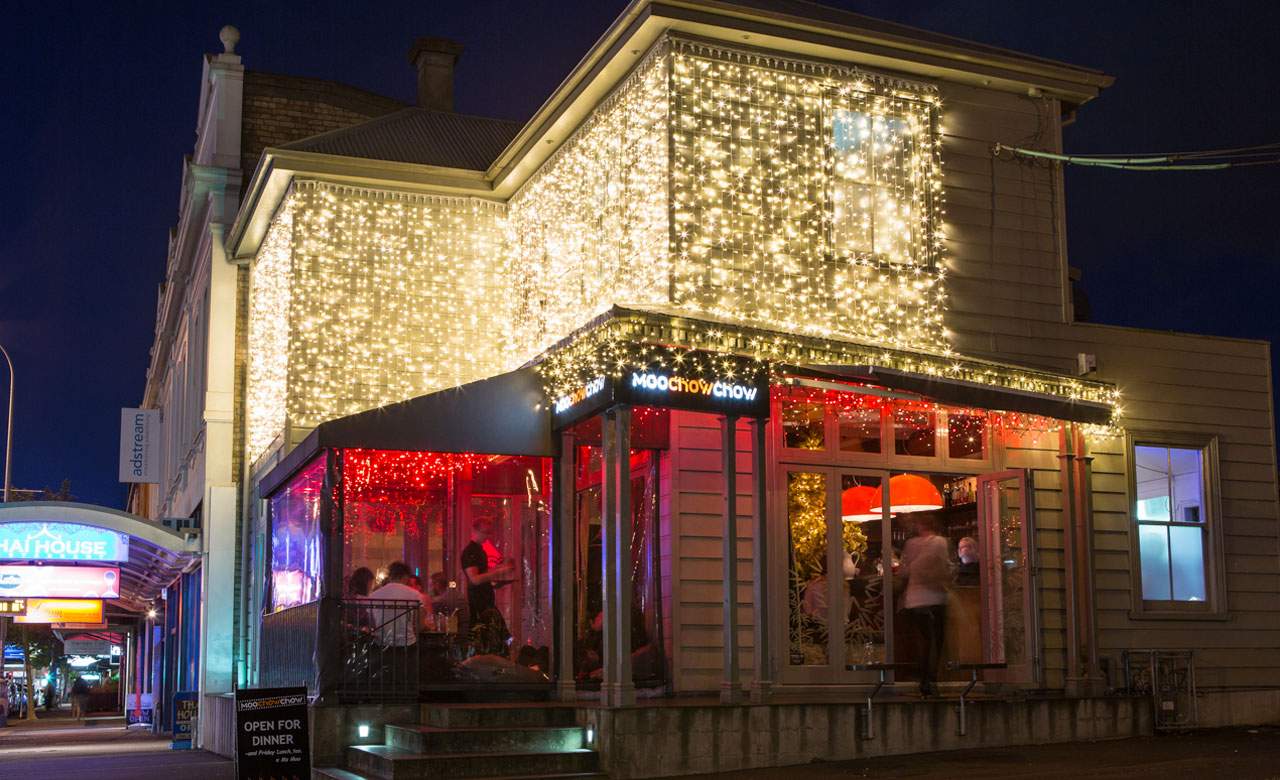 MooChowChow is one of the earlier projects of Che Barrington, the culinary genius who has since blessed Auckland with phenomenal Asian fusion in form of the Blue Breeze Inn, Chop Chop and Woodpecker Hill. The restaurant is situated in an impeccably restored villa on the K-Road end of Ponsonby Road, and serves some of the best curry and cocktails in Auckland. The vibes are slightly high-brow, and the menu is authentic Thai with touches of creativity that differentiate MCC from the competition. The soft shell crab ($34) is an absolute must try, and may just be the best crab dish in Auckland.
23 Ponsonby Rd, Ponsonby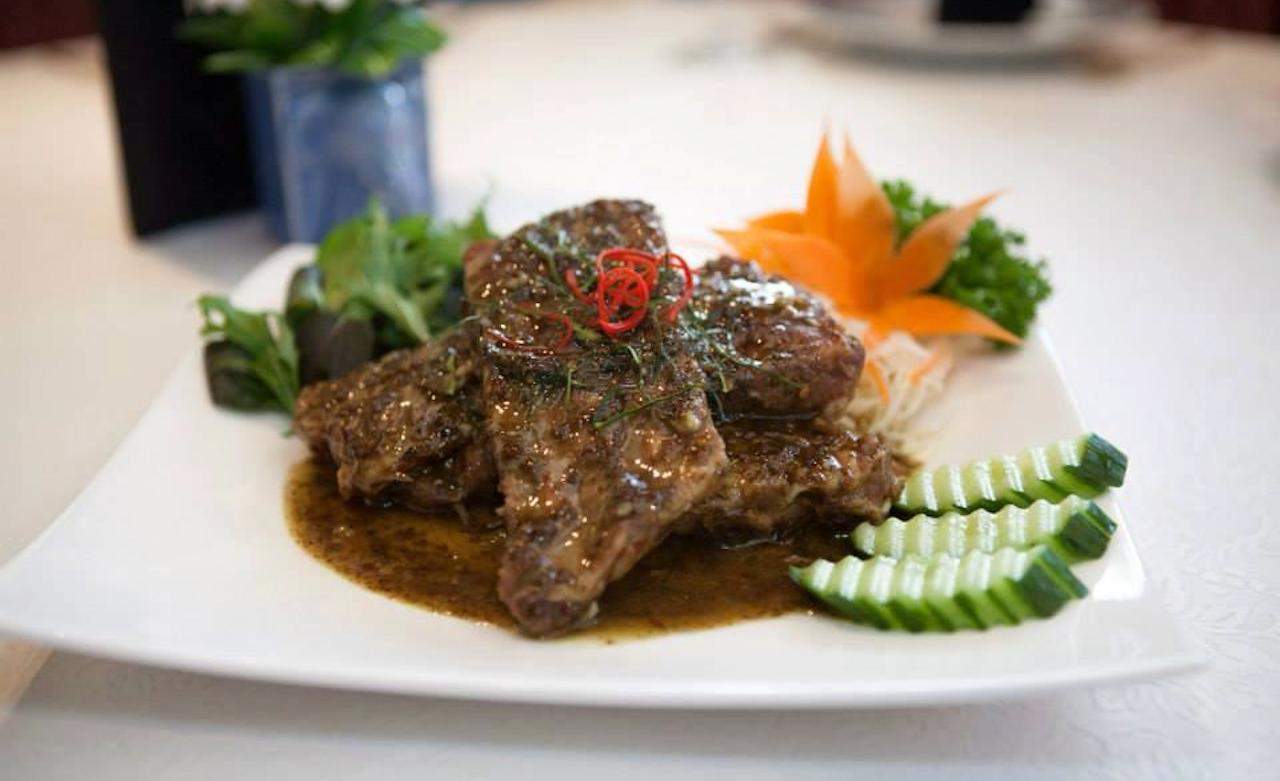 Set down a brick alley off Parnell's main street, Blue Elephant offers fine Thai food in charming surroundings reminiscent of upmarket restaurants you'd find in Chang Mai or Bangkok. Service is typical of Thai hospitality- smiling, friendly and attentive and the menu offers a taste of the cuisines more luxurious side. Highlights include the mixed entree ($15.90) and the decadent red duck curry, an impeccable dish enlivened by the sweetness of longan and the savoury/gamey flavours of duck.
237 Parnell Road, Parnell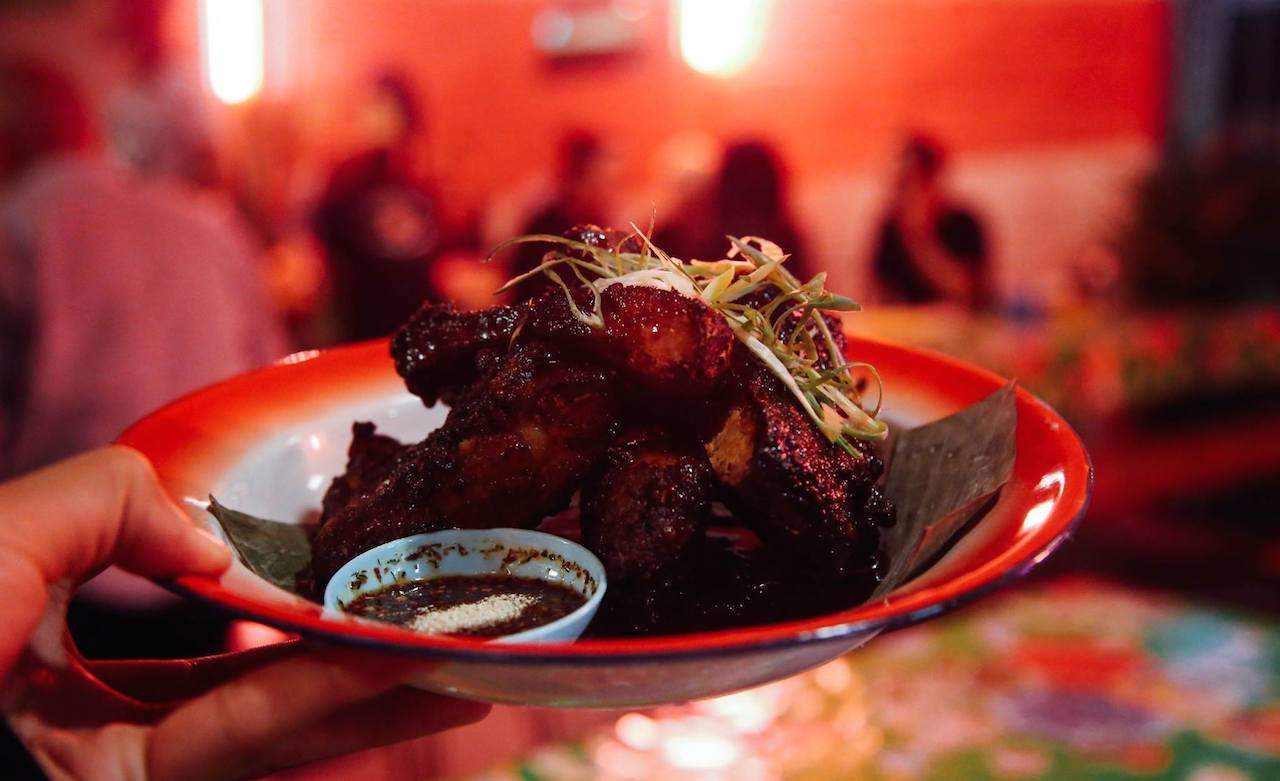 If you've never been to Chinoiserie, go now - it's the tits. If you have, drop everything and dine at Kiss Kiss as soon as you can; it's even better. Open a rickety sliding door off Dominion Road and you'll find something akin to a Thai-foodie-hipster's heaven, replete with lush ferns, oriental street art, and quirky floral table cloths. Such hipsters (and all '80s/early '90s kids) will further lose their minds as they discover the Asian-influenced cocktail list is inside a bright blue Viewfinder. Luckily the menu measures up to the awesome decor, offering a taste of Thailand which is focused less on Authenticity and more on creativity and unique flavours. Struggling to order? Go for the ribs, they're probably the best I've ever tasted.
1 Rocklands Avenue, Balmoral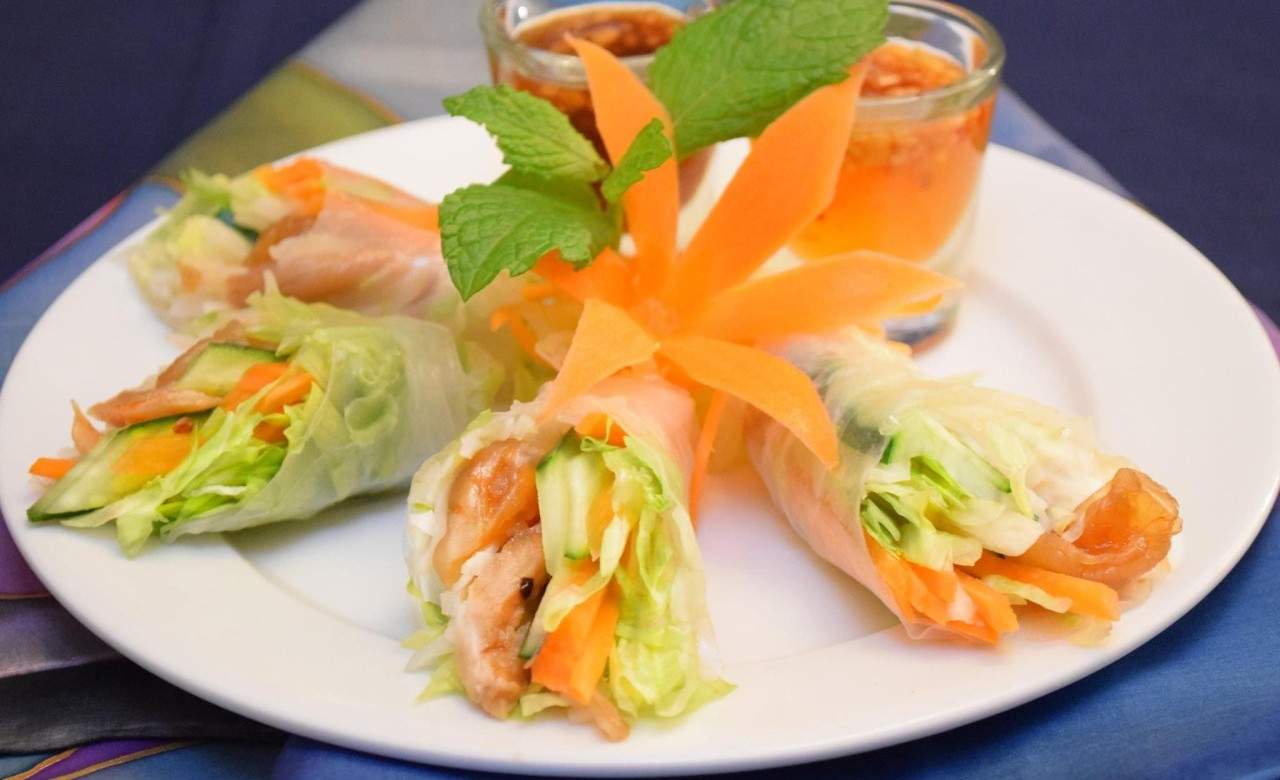 A true list of the best Thai Food in Auckland must include at least one legendary BYO restaurant. Sawadee is that establishment - sitting near the intersection of Ponsonby and K-Road and offering cheap BYO wine along with well executed staples of Thai cuisine. The penang curry ($23.50) is a favourite, with creamy coconut, slow cooked beef and the savoury flavours of peanuts.
42a Ponsonby Road, Ponsonby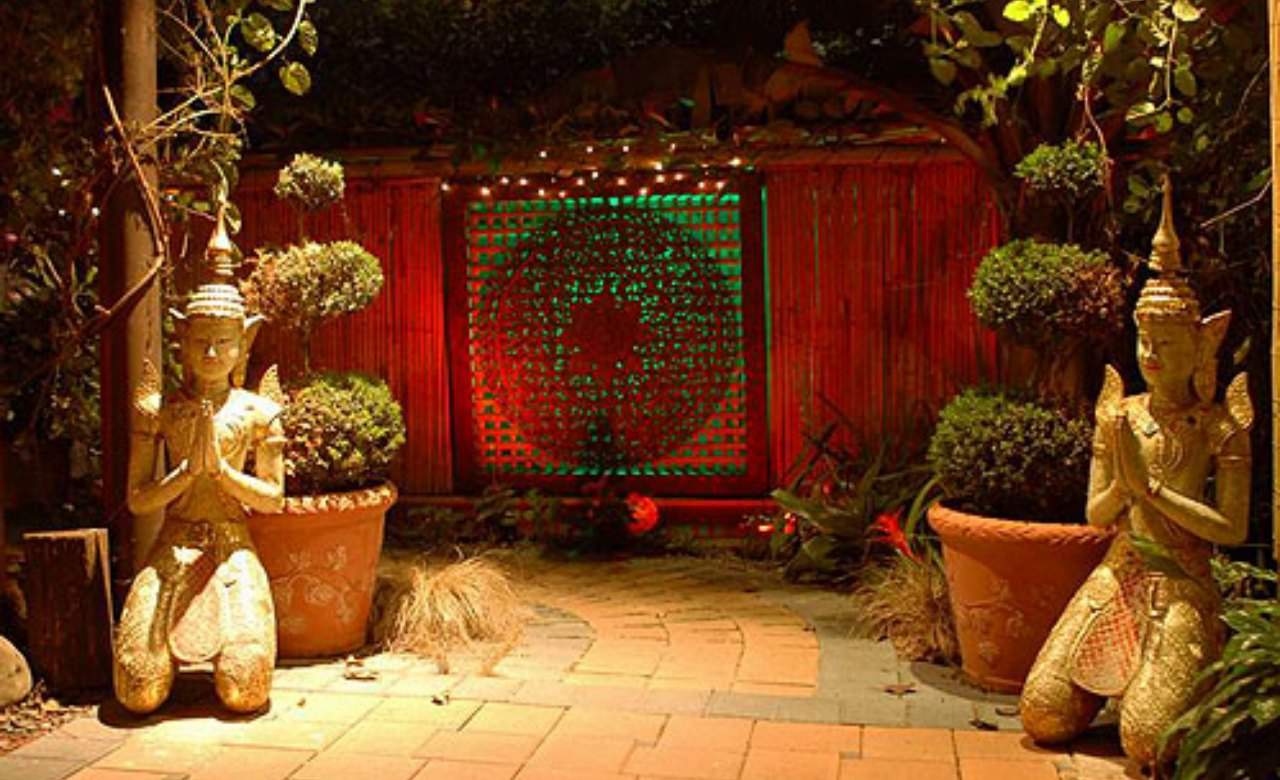 Stroll through an unassuming shop face in central Otahuhu and you'll be transported to a peaceful Southeast Asian oasis within seconds. Dark wooden decking, lush plantings and ornamental Buddha statues characterise this unique and mainly outdoor venue, as well as a massive menu that showcases the best of regional Thai cuisine. If there's too much for you to choose from go for the massamum curry, a traditional Thai dish of full bodied spice and peanut flavours, which is unbeatable as a winter-warmer.
25 Station Road, Otahuhu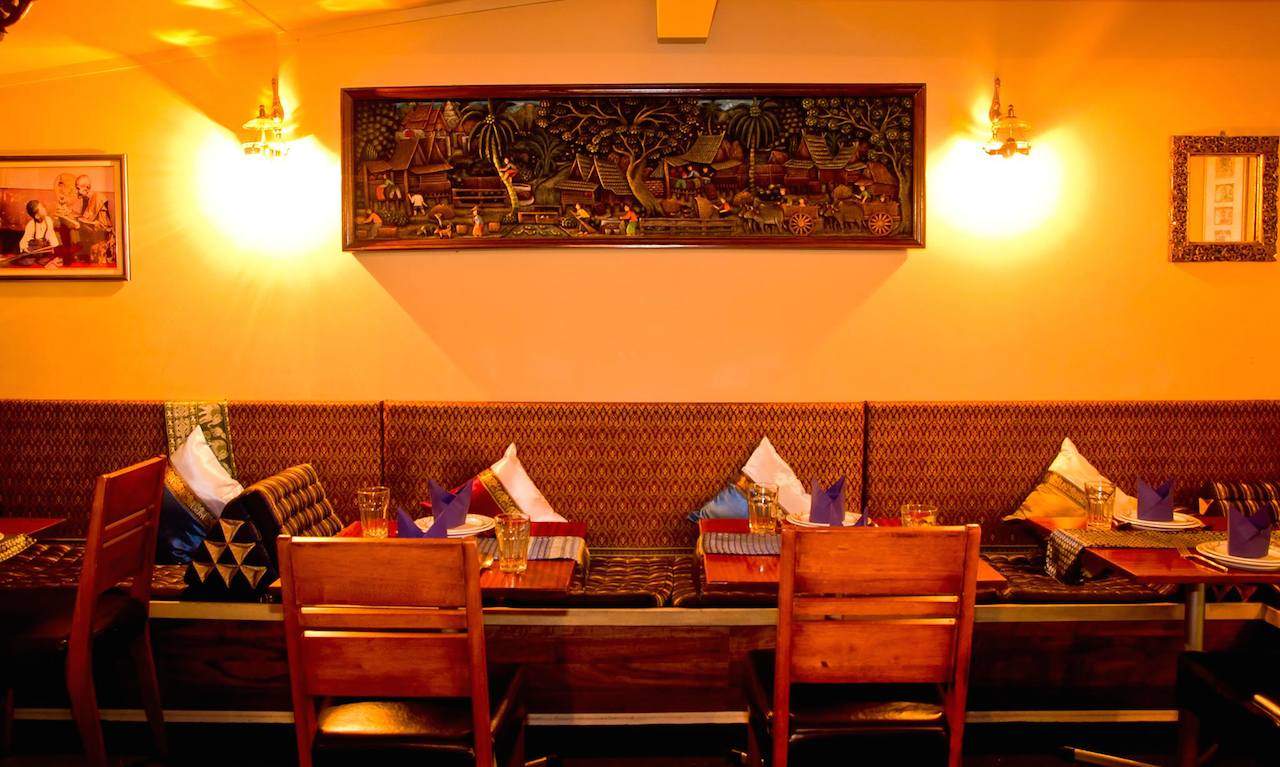 The best service of any Thai restaurant in Auckland can be found at Thai Friends on Parnell Road. The waitresses are quick to smile and knowledgeable and the chef (an friendly old Thai fellow who obviously cares deeply about his cooking) may even visit your table to ask about your meal. This charming little eatery is situated in a restored villa, decorated with traditional Thai artwork, and colourful furnishings - plus they serve Chang, the king of all Thai beers. When ordering make sure you grab the prawns salad, a light yet impossibly flavourful dish that is sure to blow minds.
Shop 3, 311 Parnell Road, Parnell

Published on August 04, 2016 by Ben Tutty