The Six Best Middle Eastern Restaurants in Auckland
No 4am kebabs here.
---
Unbeknownst to many of its residents, Auckland has an incredible selection of Middle Eastern eateries. I'm not talking about streetside kebab shops on Fort Street peddling wrapped up meat n' garlic mayo to inebriated revellers at 4am. Nope.
The uncompromising taste of Persia, Egypt and Israel exists right here in Auckland - lamb so tender it melts in your mouth and hummus and mezze dips alive with rich flavours. All served in colourful and exotic environments reflecting their origins, but with a splash of kiwi flavour and hospitality for good measure. We've taken it upon ourselves to compile a quick list of the very best bastions of Baklava in the city - so that you can steer clear of dodgy kebabs and experience Middle Eastern cuisine the right way.


Head chef and proprietor Yael Shochat has lived a life focused on creating amazing food - the culmination of which can be experienced at Ima - the best Middle Eastern restaurant in Auckland. The focus here is on casual and welcoming dining environment showcasing the lively cuisine of Israel with generous dashes of North Africa flavour thrown in for good measure. If you haven't dabbled in Middle Eastern cuisine yet, this is the perfect place to start with Yael as your warm and talented host. The mezze platter is incomparable, featuring generous dollops of home made hummus, and colourful vegetarian delights. If you're up for something more substantial go for the Lebanese lamb shoulder, slow braised and tender as can be.
57 Fort Street, Auckland CBD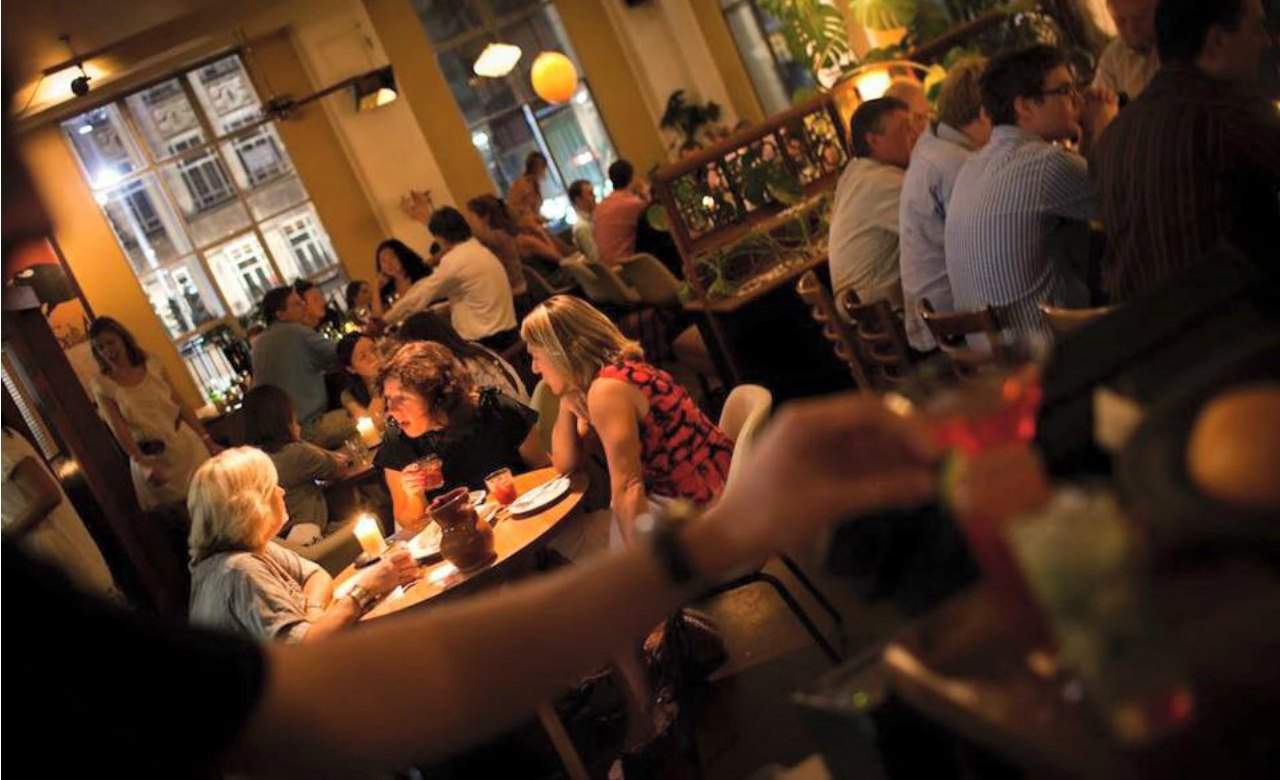 One floor above a narrow alley near High Street you'll find a bar that resembles a Middle Eastern speakeasy. A faded red feature wall runs along the left side of the long room, and colourful mosaics adorn the counter - above which sits a massive chalk board menu. It's an incredibly inviting and vibrant atmosphere, improved by the occasional presence of Sally the uncommonly friendly owner who may just ask how your food is and stop for a quick yarn. She opened Mezze 23 years ago after a long stint travelling the Middle East, North Africa and Europe in an attempt to recreate some of the memories and amazing hospitality she enjoyed along the way. Highlights of the succinct brunch, lunch and dinner menus include the roast carrot mezze with garlic yoghurt, fennel dukkah and chilli oil (best carrots I've ever tasted) as well as the ceviche salad. Our pick for the best Middle East-inspired bar in Auckland.
9 Durham Street East, Auckland CBD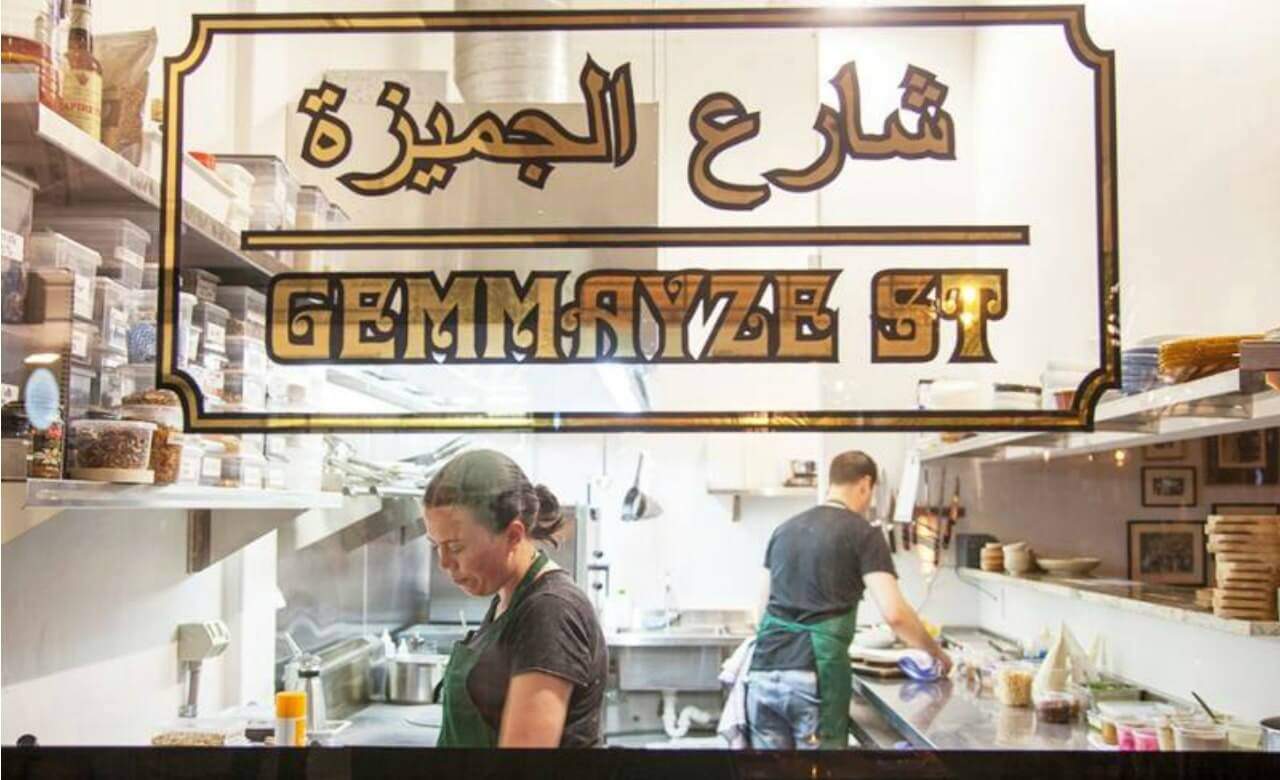 After a trip to Lebanon in 2014 as well as a stint under Ben Bayly at the grove Dunedin born Samir Allen opened Gemmayze Street (named for the main dining street in Beirut) in the newly refurbished St Kevin's Arcade. His family emigrated from Lebanon to New Zealand over a century ago, but the cuisine of his ancestors clearly still comes naturally to him. The venue is minimalist and modern with distinct middle eastern influences from the hand-hammered copper paneling on the bar to the ornate, decorative tiling. Highlights of the unique menu include The kibbeh bil sayneyeh – the delicious and hearty national dish of Lebanon - featuring pomegranate molasses, tender lamb and pine nuts.
Shop 15-16, St Kevins Arcade, 183 Karangahape Road, Auckland CBD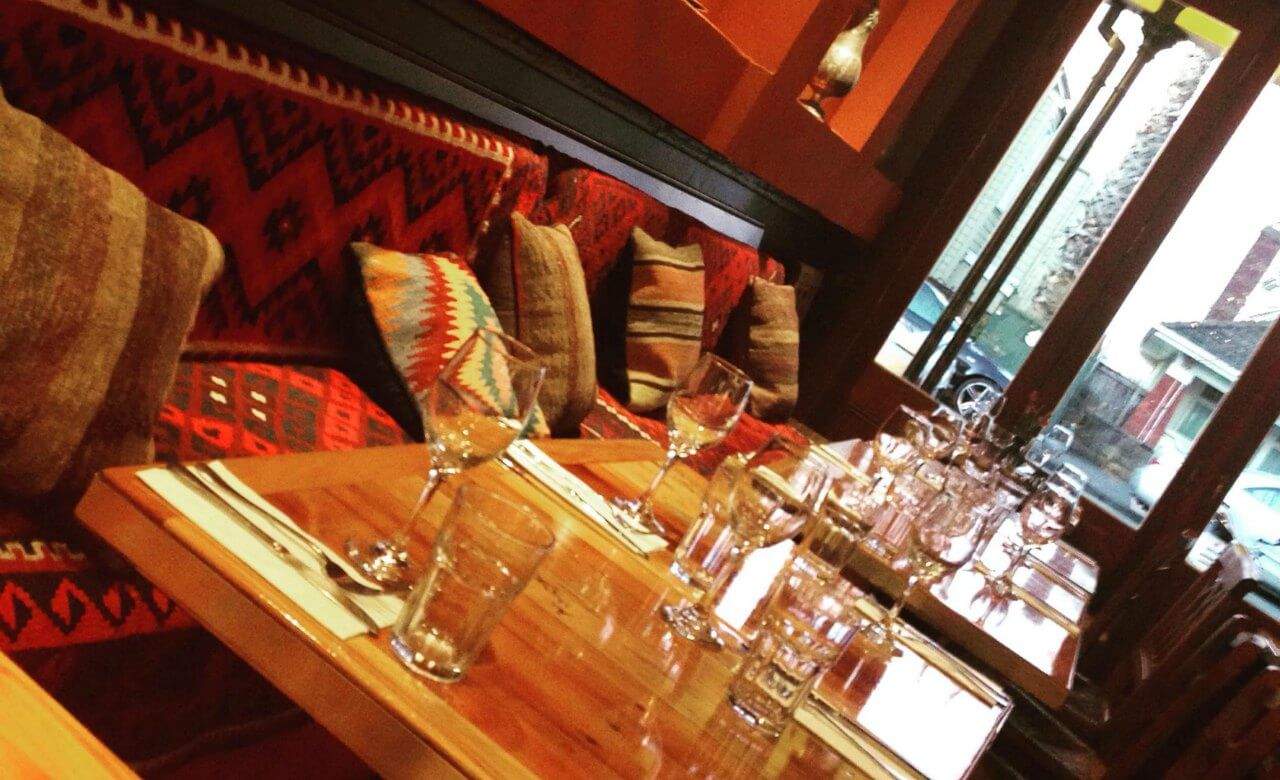 Rumi is a family restaurant in the heart of Parnell that offers a rustic and authentic taste of Persia. In this long narrow space the light red walls are adorned with antique Iranian pottery, while the wallside booth seating is covered in an intricately patterned red cloth. It looks distinctly Persian and offers an interesting and welcoming environment in which to dine. The place is named after a famous Persian poet who lived in 1200 and whose philosophy focused on enjoying the very moment that you are in. The food and the atmosphere at this little Parnell gem allows you to do just that. The 40 plus years that the owner has spent in the restaurant business shows through in the quality of the experience here.
251 Parnell Road, Parnell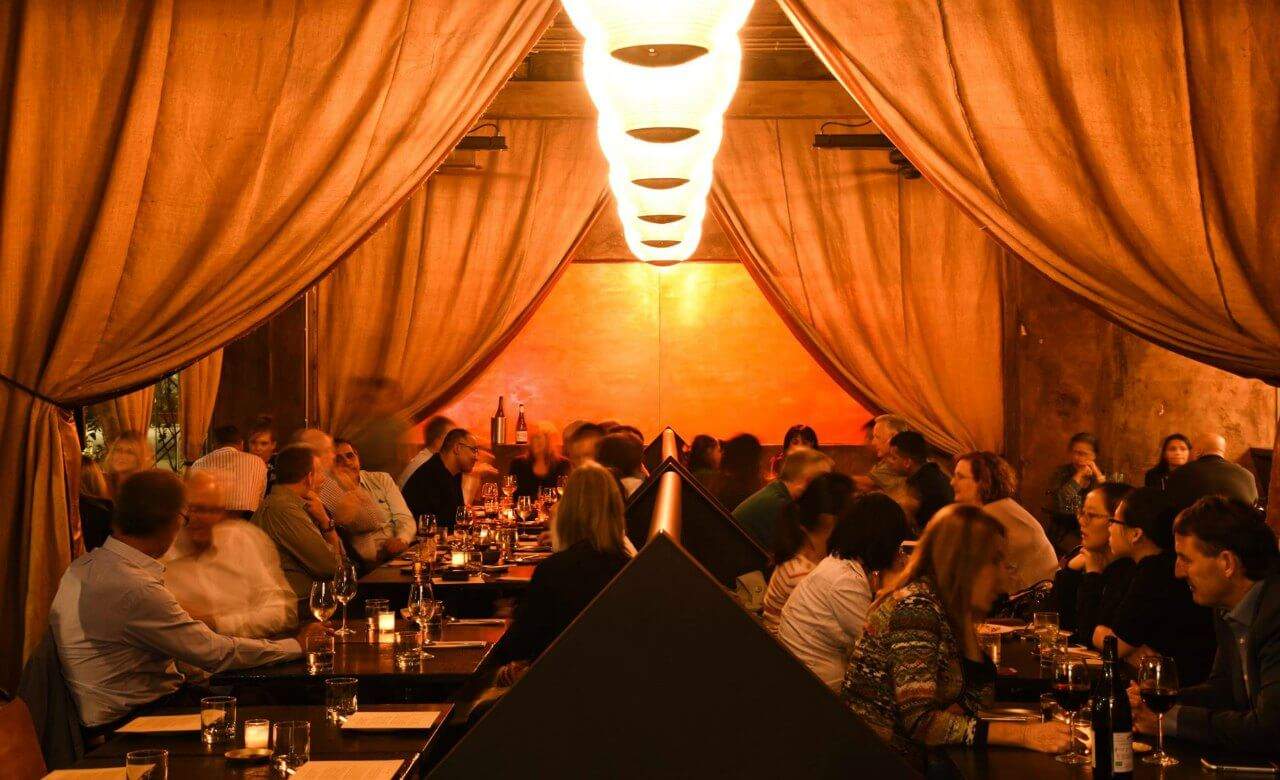 Beirut offer an iteration of 'fusion dining' that combines all of the best dishes from the Middle East - from Egypt to Lebanon and everywhere in between. The dining room is beautiful yet rustic, draped with linen cloth and supposedly reminiscent of Beirut in its 1970s heyday when it was known as the 'Paris of the Middle East'. The food by talent executive chef Javier Carmona and his crew features fine dining elegance mixed but somehow still rustic like Middle Eastern food should be. It's all handmade on-site - a fact that shows through in the authenticity of the flavours. If you're after something refreshing after all that eating, their unique botanical cocktails will go down a treat.
85 Fort Street, Auckland CBD


Taking its cues from the bright blues and whites of Santorini this Greek and Turkish fusion restaurant brings the thriving Brickworks development in LynnMall to life. Alex Isiks the talented restauranteur behind excellent eateries such a Nomad and Deco has put his magic touch on the place, and it looks absolutely phenomenal boasting massive indoor and outdoor dining areas. They serve breakfast, lunch and dinner but the highlight for us is the brilliant pulled lamb souvlaki with tzatziki and sumac rubbed red onion.
3060 Great North Road, New Lynn

Published on November 09, 2016 by Ben Tutty