The Ten Best Destination Restaurants in Auckland
You are where you eat.
---
During winter, the central suburbs can be a little dreary. Concrete, glass monoliths tower overhead, rain pelts the umbrellas that haven't been turned inside-out by wind, and traffic crawls by honking and spewing smog.
Escape on a clear winter's day and you'll see a completely different view of Auckland. Instead of concrete and car horns you'll see lush rolling hills, crystalline waters lapping on the sands of moon shaped bays and hear the musical coo of Tui. Couple these idyllic sights and sounds with the simple comfort of a delicious meal and you've found a destination which is well worth the journey. You are where you eat.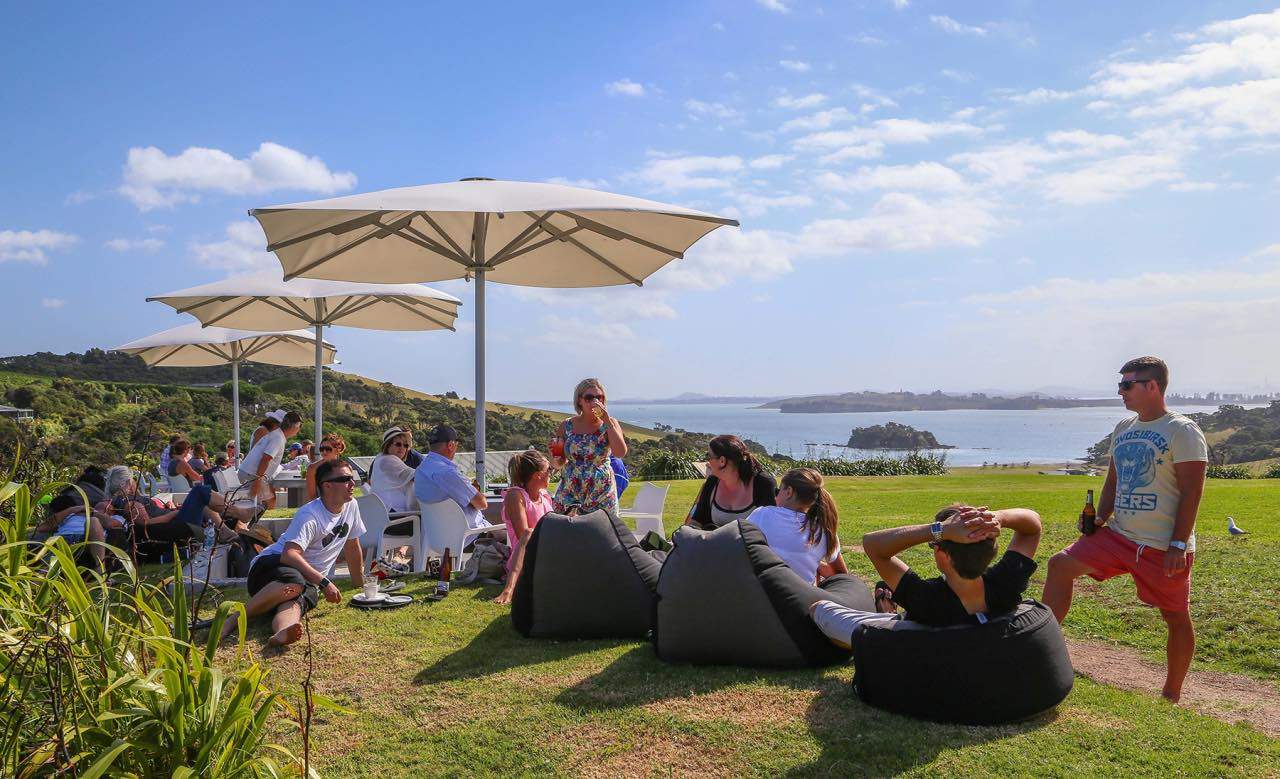 Look out over idyllic views of manicured lawns, native bush and the curling white-sand bays of Waiheke Island from the elegant dining room of Cable Bay. Be prepared, as the food is just as beautiful as the views, with highlights including the phenomenal black doris duck with smoked parsnip, and the red venison tartare. If you're a sipper of vinos this is the perfect dinner spot, as some of the finest in our country are vinted on site.
12 Nick Johnstone Drive, Oneroa, Waiheke Island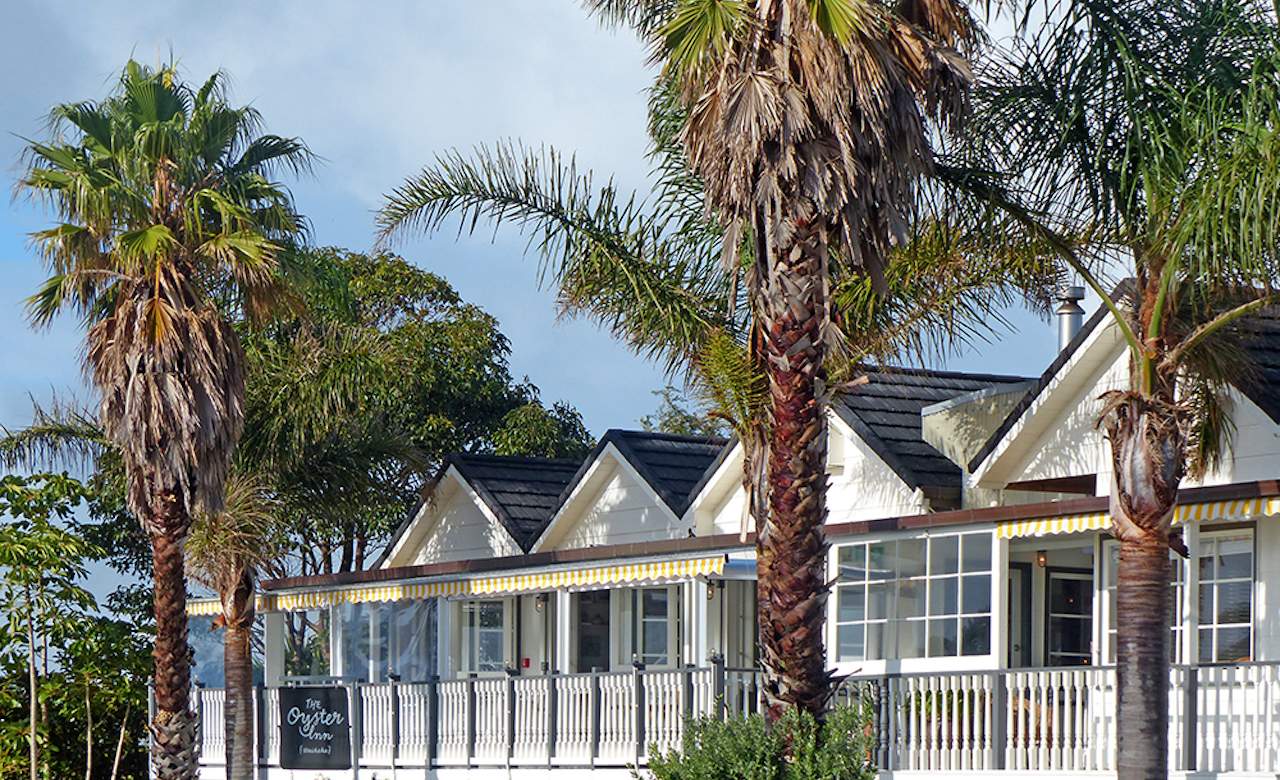 This near-beachfront Waiheke eatery serves simple but delicious food made from seasonal, locally sourced produce and fish caught by a fella called Terry who lives down the road. Set in a beautifully restored old white villa, the inn's interior is decorated in understated whites and blues, with a charming nautical theme. The bar is equally outstanding offering artisan beers and locally made wines - plus there's rooms to rent in case you have one to many bevvies in the hot sun.
124 Oceanview Road, Waiheke Island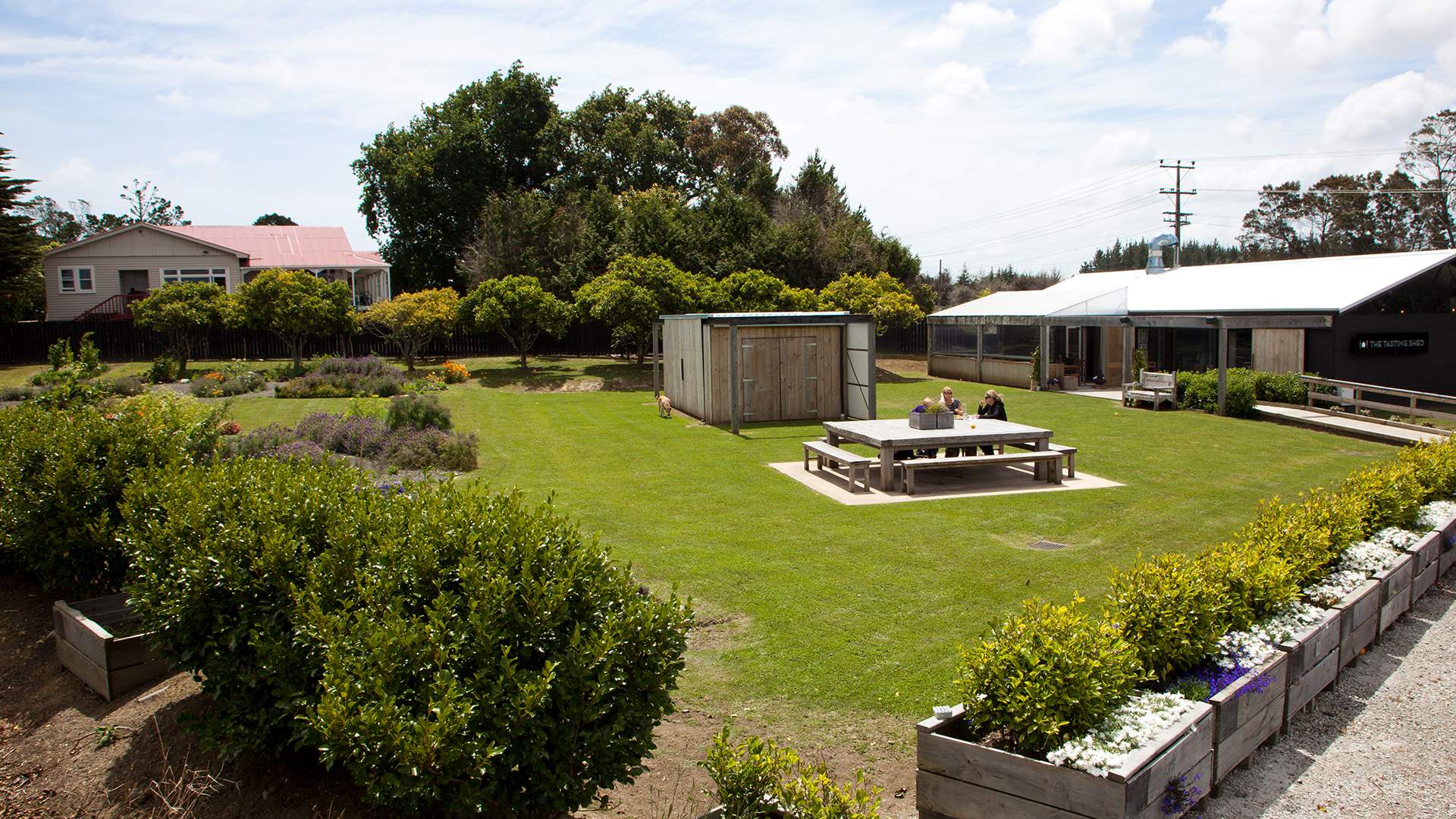 Set amongst the expansive bush and lifestyle blocks of West Auckland suburb, Kumeu, The Tasting Shed is a rustic but charming eatery looking out over a large grassy section. Providence is key here, as they source everything they can from their onsite garden, in order to whip up culinary masterpieces like the pork belly with miso sauce, or the amazing stingray laksa. There's plenty dining options, the pick of which is the living room - a homely fire-warmed area, characterised by repurposed teak furniture and the antique lamps which hang from its roof. 
609 State Highway 16, Kumeu

Set on the gentle slopes of the upper Waitemata, The Riverhead Tavern has a rich and storied history of over 150 years. Come 2016, it has developed into a homely and convivial embodiment of rural hospitality, making the most of its picturesque location thanks to expansive fairy-lit decking and a sprawling riverside lawn. Head to The Riverhead's restaurant - The Landing - where you'll be served rustic and lovingly prepared country fare right by the fire.
29 York Terrace, Riverhead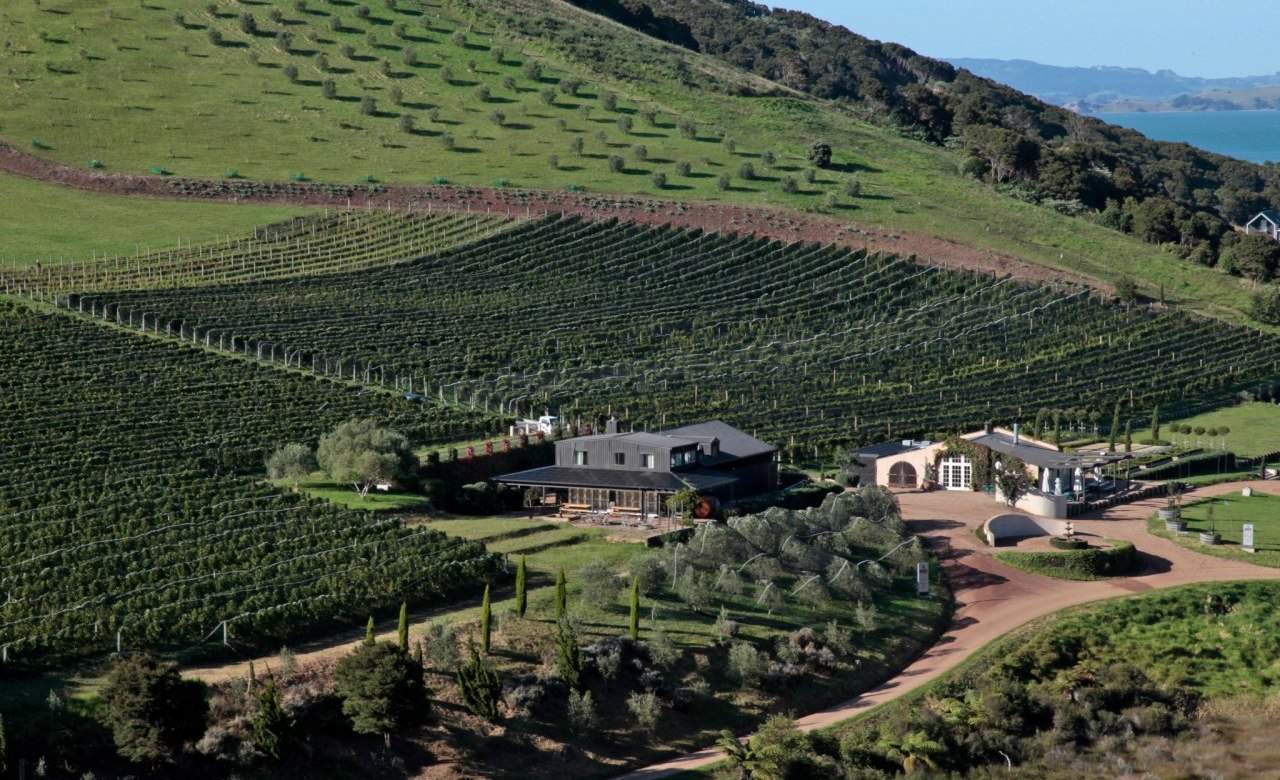 Off the beaten track, via a windy drive through the hills and down a narrow dirt road, you'll find award-winning Italian eatery Poderi Crisci. The restaurant/vineyard is owned by Antonio Crisci, the founding father of metre-long pizza makers Toto's and the Parnell institution Non Solo Pizza, a regular contender for the best Italian in the city. As well as serving a rustic Italian a la carte menu, the kitchen offers a degustation option and an extremely popular Sunday long lunch - which is spread across four-and-a-half-hours.
Being on Waiheke and the owners of ample space, it's only natural that Poderi dabble in wine making as well. The Pinot Gringo (a lighter Pinot Gris) is a favourite, while the house-made limoncello packs a weighty punch for a post meal digestif. Bookings are essential.
205 Awaawaroa Road, Waiheke Island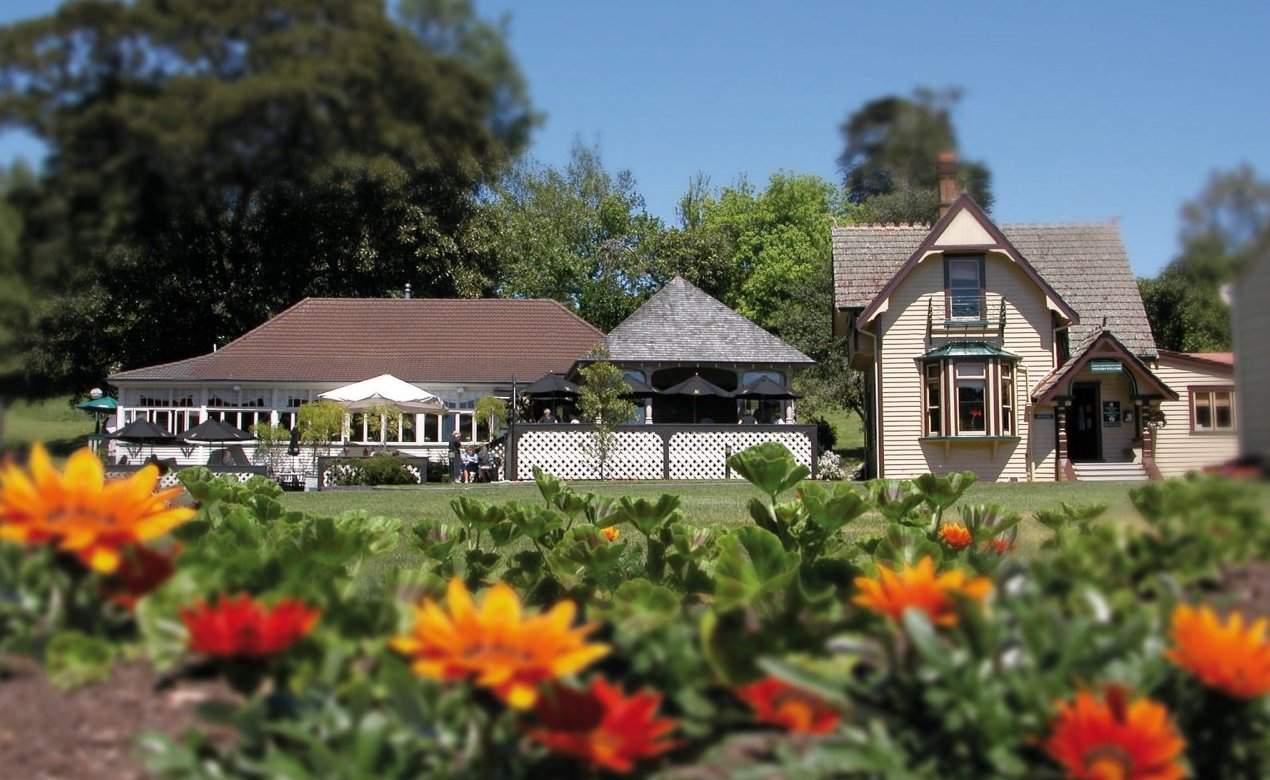 Despite the fact it's located mere minutes away from the CBD, Cornwall Park Bistro's stunning location makes it a destination in itself. Set amongst the native bush and colourful flowers of Epsom's Cornwall park, this place takes food seriously, serving an inventive-yet-homely menu which has earned them a spot on Metro's top 50 restaurants this year. For a hearty meal grab the Wakanui eye fillet with Jerusalem artichoke and braised tongue - it may just be the best beef dish you've ever eaten.
Cornwall Park, Epsom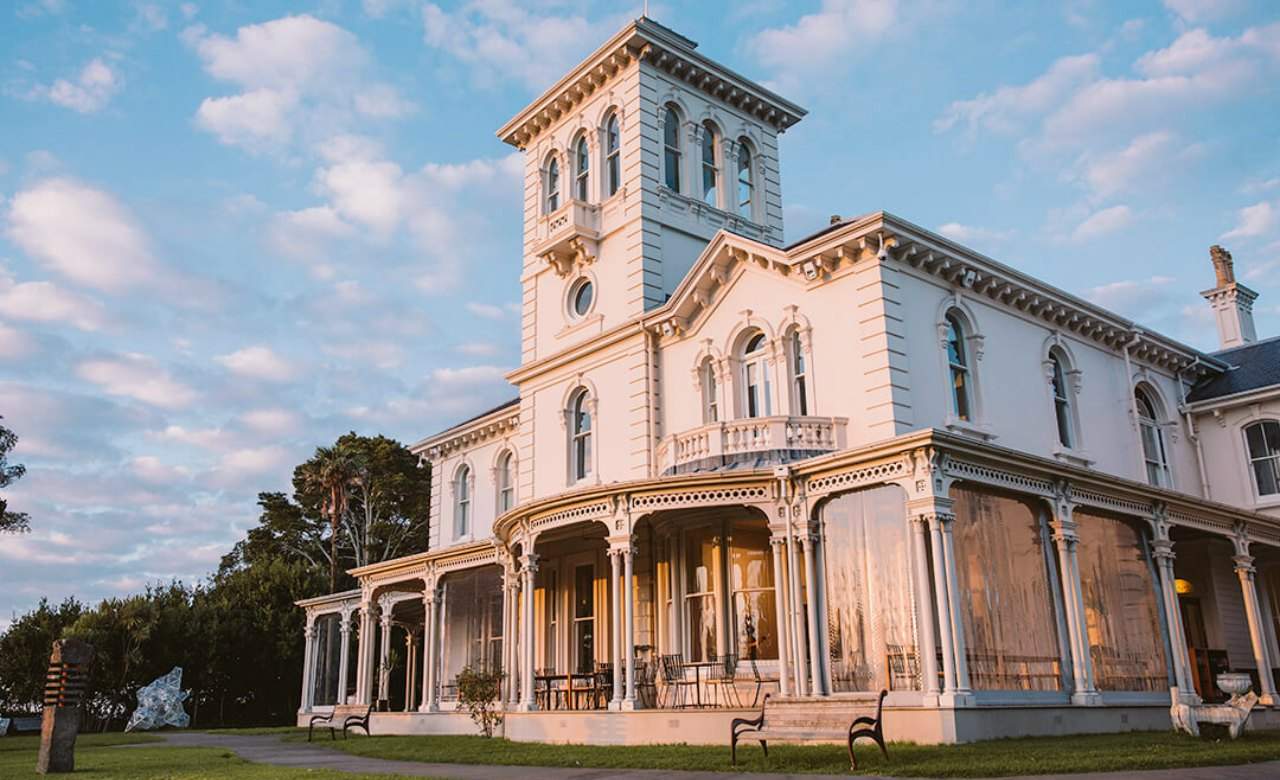 Genius proprietors of Ceremony in Grafton, Connor and Charles, have transformed the antiquarian Pah Homestead into a charming eatery, serving creative modern cuisine on its sprawling 137 year-old deck. While on a good day it's only 15 minutes drive from the CBD, you'll feel days away as you sip an expertly made coffee and stare out over the Manukau Harbour and the estate's rolling lawn. After you've had your fill take a few minutes to stroll around the building and discover the work of Auckland's brightest artistic talents, donated to the Homestead by the TSB Wallace Arts Trust.
72A Hillsborough Road, Auckland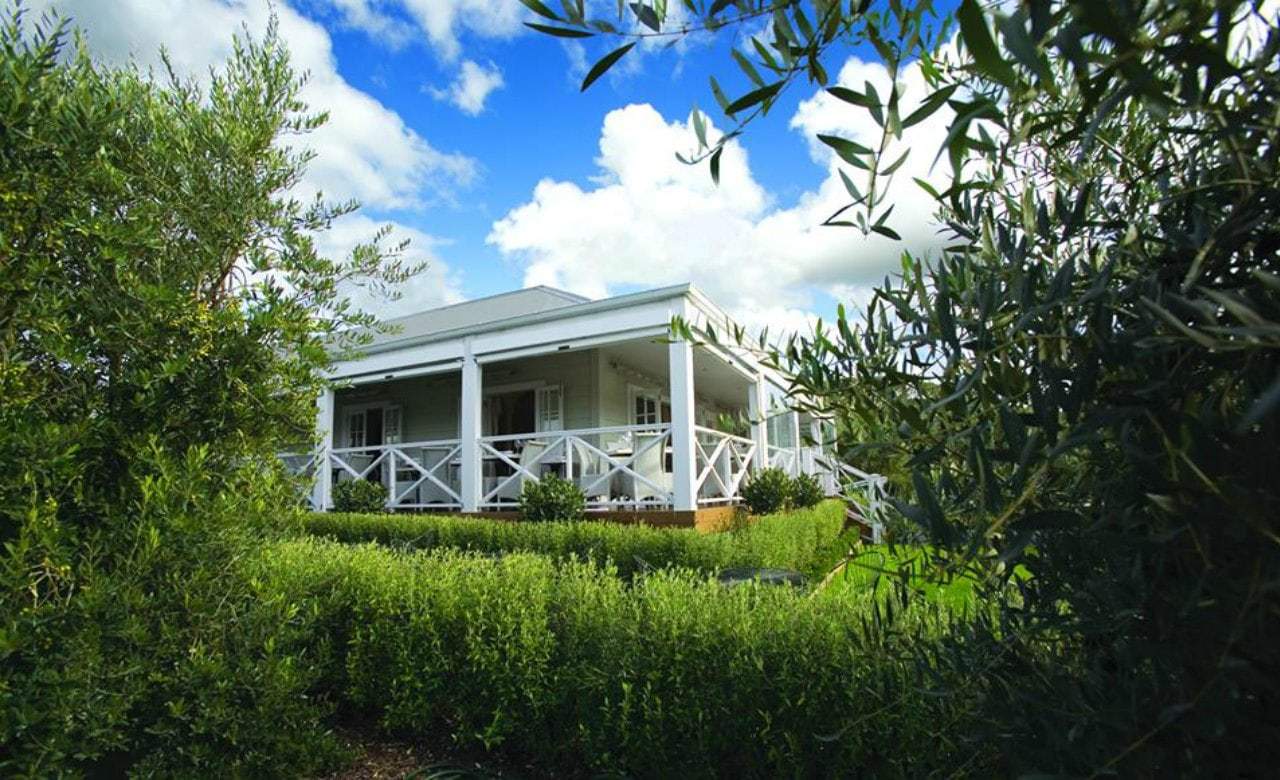 If you're willing to brave the winding roads which snake through the bushy Bombay Hills, you'll be greeted with a culinary experience that is well worth the drive. At Bracu you'll dine inside a painstakingly restored kauri villa or on extensive decking gazing out over rolling olive fields. Often heralded as Auckland's finest country restaurant, talented head chef Mikey Newlands creates fine dining masterpieces worthy of this resplendent venue.
49 Main Road, Bombay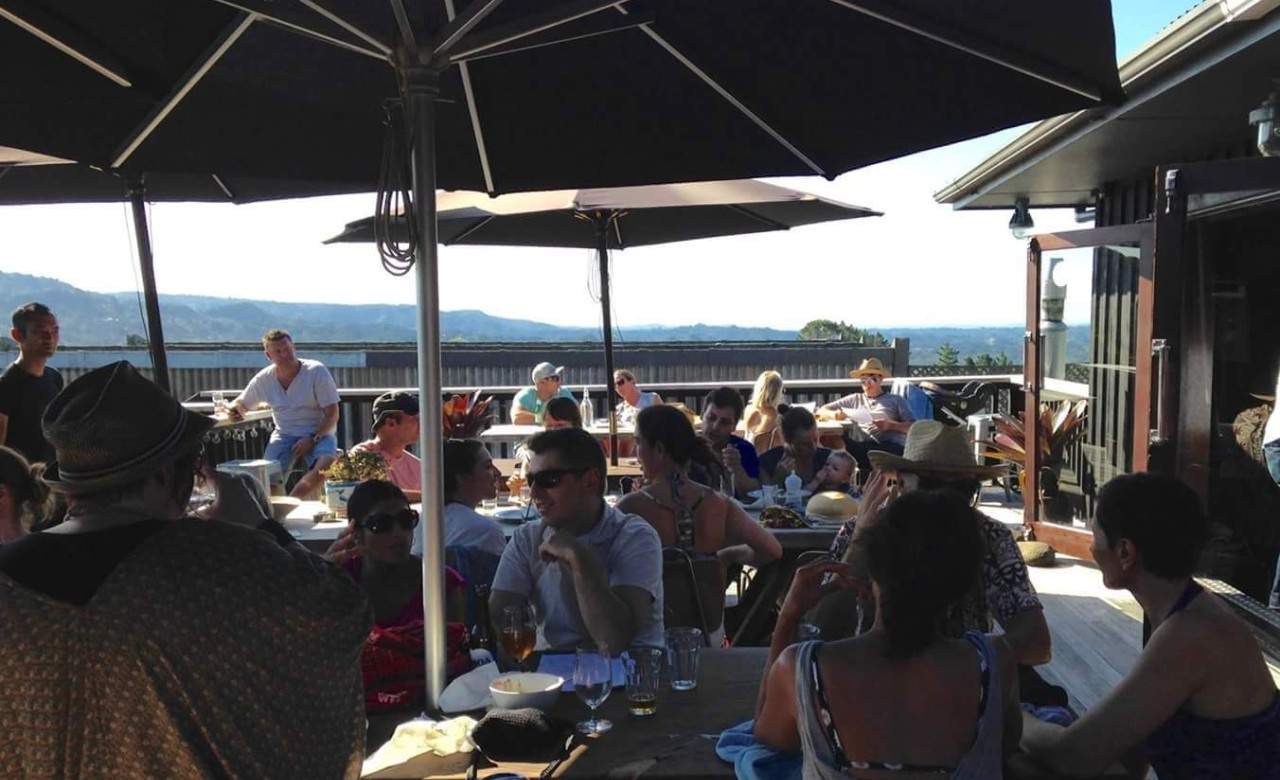 Set on the sprawling estate of an old winery which has since been reclaimed by the bush, the refreshment room is casual yet classy hospitality, West Auckland style. Thier large deck looks out over a lush valley offering a freeing dining experience, while inside is cosy and homely warmed by ever-lit wood fires. The menu is mind blowingly delicious, changed fortnightly and prepared using mainly local, seasonal ingredients.
233 Scenic Drive, Titirangi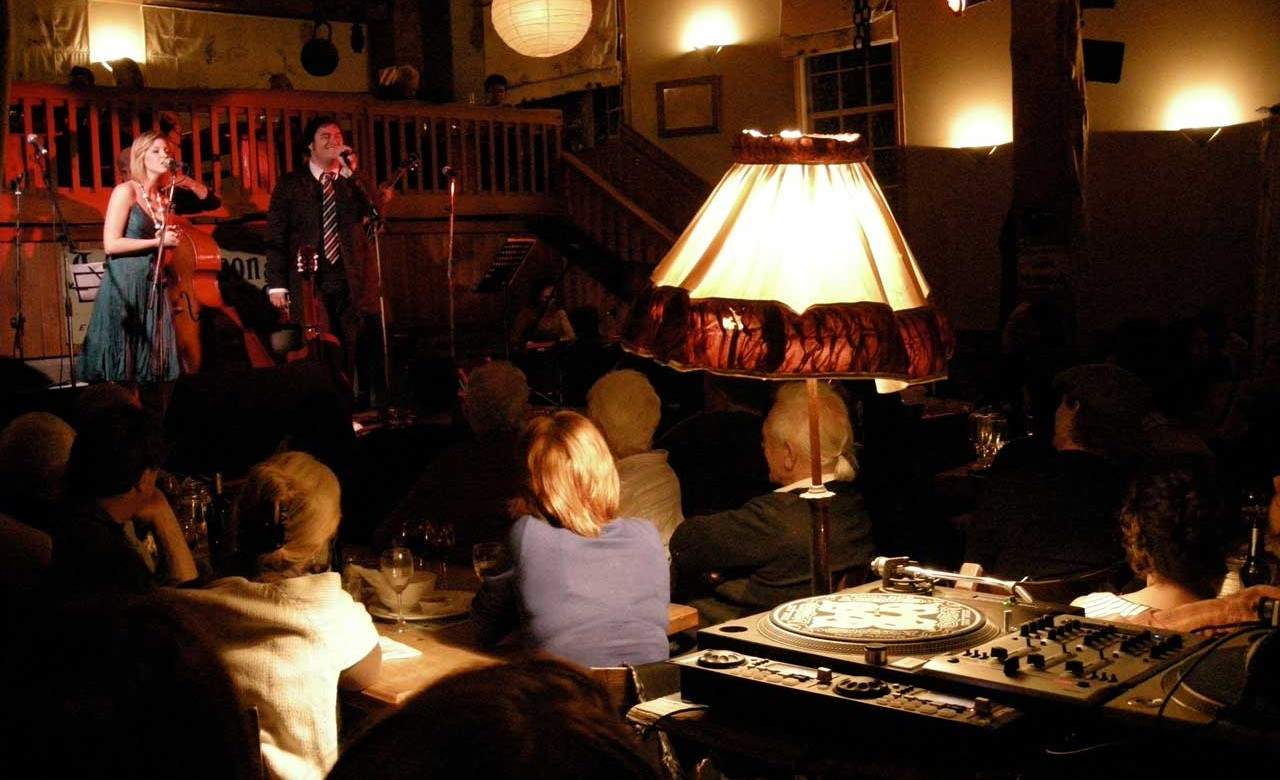 In the sleepy coastal town of Leigh, nestled under the shade of blooming Pohutukawa trees an old sawmill has come back to life. Brewing some of Auckland's best beer (try the pale ale, it'll change you), serving delicious seasonal fare and hosting phenomenal live music, this is how a country restaurant should be. It's definitely worth the drive, plus if you accidentally sip one to many pale ales there are several quaint wee cottages for rent on-site.
142 Pakiri Road, Leigh

Published on August 18, 2016 by Ben Tutty