FOOD & DRINK
Four Shells Is Auckland's First Dedicated Kava Room
There are more than 200 varieties of the herbal remedy at this new opening.
Following on from global trends, Auckland now has its first space dedicated to high-quality kava and conversation. Four Shells is the brainchild of Todd Henry and Anau Mesui Henry, whose Tongan ancestors have been in the kava business for generations.
"I started drinking kava over ten years ago in South Auckland. I was introduced to it by my Tongan in-laws who have always been in the kava business," explains Todd.
Kava, a non-alcoholic yet sedating drink, has been consumed for thousands of years by cultures across the South Pacific. Native to Oceania, kava is prepared in many ways but is most commonly served as a drink made from the root of the kava plant. These kava ceremonies serve as opportunities to socialise and enjoy the relaxing properties of the drink, resulting in kava becoming of significance politically, culturally and medicinally.
In New Zealand, kava is regulated as a food and can also be used as a herbal remedy. As it does not contain alcohol, kava acts as a sedative without diminishing other senses, nor does it have addictive properties. It allows those drinking it to feel relaxed without the common side-effects of alcoholic beverages.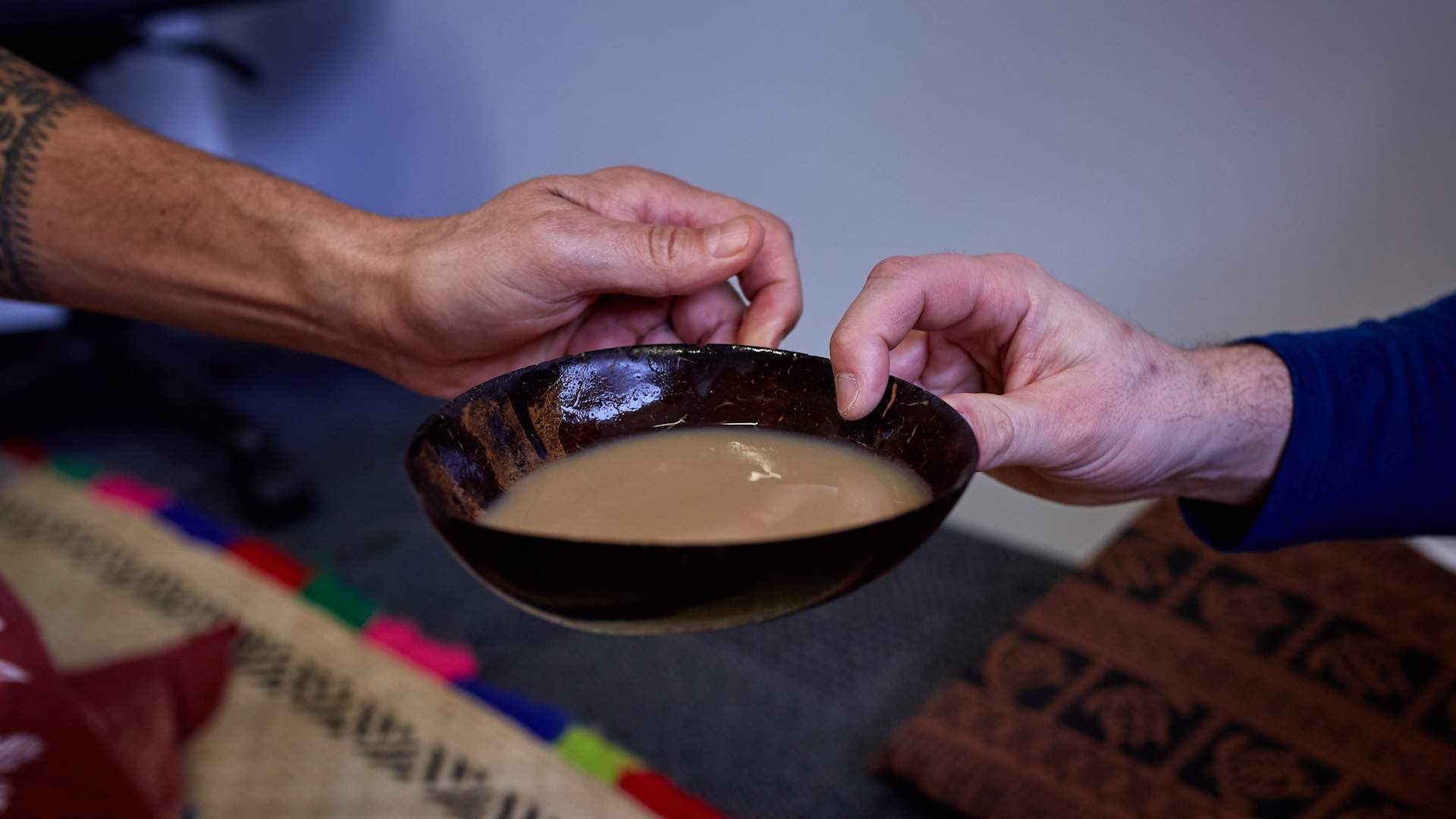 After seeing the success of kava rooms in the United States, Todd set out to create one in Auckland and secured a spot in the heart of the city, the historic Victoria Park Markets. In order to further fund the space, he sought investors via Kickstarter, explaining his vision for the establishment.
"At Four Shells we encourage people to join us in creating a new social community which encourages open discussions, a stress-free study (or) work environment, and most of all, a second home that anyone can call their sanctuary."
"Because of the calming effects of kava and relaxing, friendly atmosphere, Four Shells is a place where people from all walks of life can come together."
On offer are personal favourites from Vanuatu, made from the kava root, which are available to enjoy communally or takeaway to have at home. With over 200 varieties of the drink, Four Shells will also be serving kava from Tonga, Samoa and Hawaii.
A truly unique, communal experience, Aucklanders will be flocking to Victoria Park Markets to try their high-quality kava in a welcoming space. For those seeking a new experience or simply the familiarity of drinking kava with like-minded individuals, Four Shells was made for you.
Find Four Shells Kava Room & Shop at 12/210 Victoria Street West. It's open Wednesday to Sunday from 1–10pm. 
Published on August 07, 2019 by Priscilla Southcombe