FOOD & DRINK
Masu Has Launched a Sunday Yum Cha Trolley Service
The new service will circle the dining room floor with a range of Japanese-inspired dishes.
SkyCity restaurant Masu is often recognised for its robatayaki style of cooking, a traditional Japanese method in which food is cooked over hot charcoal. This spring, the Cantonese tradition of yum cha will arrive as a new seasonal offering — only with a Japanese slant.
Every Sunday from 11am–2.30pm, the yum cha brunch service will kick in at the Federal Street restaurant. A custom Masu trolley brings the sharing concept table-side, although instead of being laden with traditional Chinese offerings like dim sum, pork ribs and egg tarts, it will circle the dining room floor with a range of Japanese-inspired cold options.
As the trolley arrives, diners can pick and choose from Masu's selection of sashimi, nigiri and maki rolls presented on Kaiten sushi plates. Further small cold plates include a crayfish taco, cress salad and beef tataki.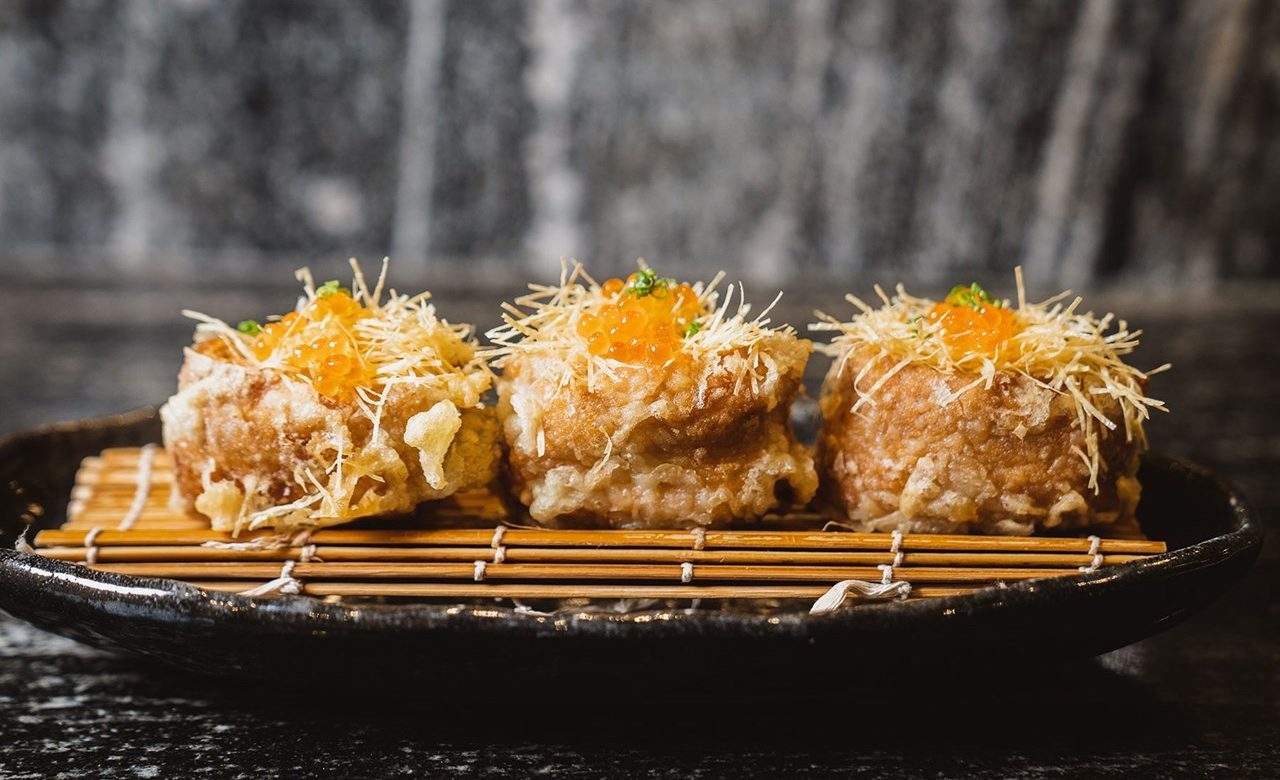 Hot dishes can be ordered a la carte and prepared in the open kitchen. New dishes on the menu include Japan's much-loved okonomiyaki pancake filled with prawns and mussels, chicken yakisoba noodles and black cod croquettes, while the robata grill will be adding its charcoal kiss to lamb cutlets, chashu pork belly, wagyu tsukune and Chatham Islands crayfish. 
The restaurant has reduced the price point typical for the yum cha service with dishes ranging between $5–20 a pop. Masu's Sunday Japanese yum cha service has partnered with Perrier-Jouët champagne.
Masu's Japanese yum cha will be available every Sunday from 11am–2.30pm. For more information, visit skycityauckland.co.nz.
Published on November 04, 2020 by Stephen Heard