FOOD & DRINK
Eighteen Brilliant Stag Party Ideas to Tick Off in Auckland
Send that betrothed gent off in style.
The humble stag do is so much more than an opportunity to force your mate to wear a pretty outfit and feed him tequila. It's a grand send off into the great abyss of marriage, a final hoorah before the lock clicks shut and a right of passage for any man who's said 'I do'.
As the organiser, you've taken a heavy load on your shoulders — no pressure. To make your life a little easier we've whipped up a quick list of the very best stag do shenanigans in Auckland. Send that betrothed gent off in style.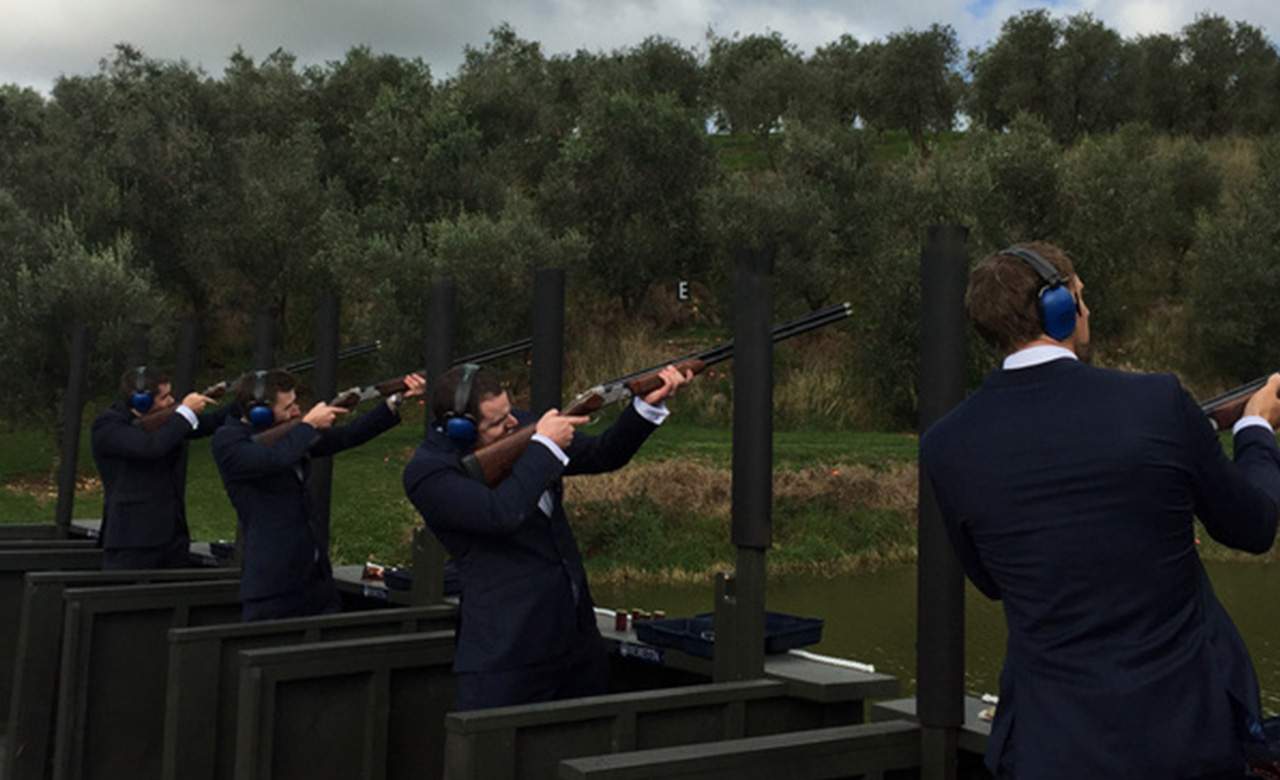 Play 
If you want to make your mate feel like a real man before taking the plunge, take him to Beretta at Bracu. The 500-year-old Italian gun brand has partnered with South Auckland's best restaurant to bring you a claybird shooting experience like no other. If you're not into shooting there's also knife throwing and archery.
If some prime-ribing is on the cards, it's only fair to let your stag let off some steam. Bumper Ball is the ideal activity to get physical, have a laugh and shred some calories. The game is a cross between soccer and bull rush, with each contender strapped inside a huge inflatable ball. After the whistle blows it's every man for himself as the game quickly turns into full contact smash and bounce.
Stag dos are a brilliant chance to get your mate to do something he really doesn't want to do. If you're a real friend, and want to inflict some terror, there's few better options than a skydive. Head out to Parakai and watch your friend plummet to the ground at terminal velocity from 15,ooo ft — all for your viewing pleasure.
If you're keen on a bit of fancy dress, Look Sharp is the only place you need to go. They've got every costume you could imagine here, and it's all insanely cheap. Want to dress your mate up as a six-foot-tall strawberry? How about a collective of roaming hot dogs or the princess from Frozen?
If your stag do is on the smaller side, diving with hammerhead sharks in Warkworth could be a brilliant method of male bonding through shared wetsuit-filling horror. Explore the depths of the Hauraki Gulf together, and be thankful no one can hear you scream underwater.
For the stag who has generous and kind friends, rather than cruel punishers — this is the dream of every petrol head. Get behind the spinning wheels of a 400 kw, race spec Holden Commodore and reach bone crunching speeds as you hurtle around the race track.
As well as bonding with mates, the humble stag do is also a great way to tick off things that you generally just want to do yourself. Instead of heading hours out of town to the rapids, check out Manukau's new Vector Wero watermark and load into a raft for some white water action.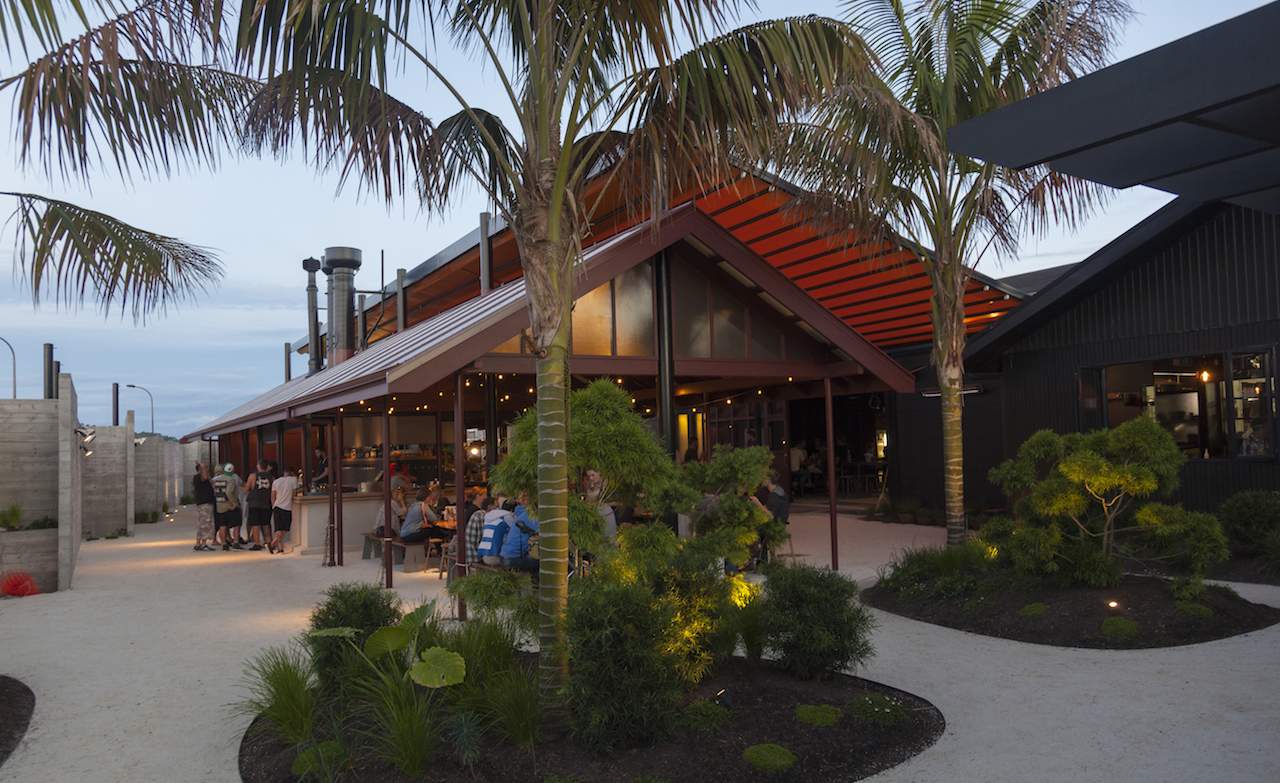 Drink
Don't want to do activities? Why not at least do some walking between bevvys and tour Auckland's best beer bars. Start at Brothers Beer and try their inhouse brews, then pop down the road to newby, Brewers Co Op, and grab an ale and some fish 'n' chips. Next, trudge into town and visit classic pub, Vulture's Lane, before skipping down to the waterfront to imbibe at 16 Tun. If you've got a dollar or two, rent out the rooftop at Brew on Quay and finish your night off well.
If you don't fancy walking from pub to pub, rent out the monstrous and ridiculous 17-seat Beercycle and lurch your way around town. Not only will Beercycle hook you up with drinks specials at each bar you stop at, but there will also be no mistaking your party as anything but a stag as you slowly roll around the Viaduct.
With 60m of shelving that can hold up to 620 bottles, it's safe to say, you will never be short for choice at The Jefferson. The subterranean whiskey bar has all wallet sizes covered, including pours from $10 to a staggering $104. They also offer several tiers of whiskey tastings for groups.
If you're planning a trip out to Waiheke, Charlie Farley's is your best best for a solid night out before heading home on the ferry. Grab a cold pint, get to know the locals and perhaps embark on a skinny dipping mission across the road at the beautiful Onetangi beach.
This beautiful new bar features beer taps aplenty, glorious views over the Auckland Harbour, nifty brew tanks behind the bar, a two lane bowling alley and a deck the size of your house. For a slightly sophisticated stag do, with a little less tomfoolery involved, this is the place.
Nothing better to drum up a hearty thirst then make the long drive out west to Hallertau. This beautiful, beautiful beer drinker's mecca features some of the finest Auckland made ale fresh from the source, the best damn bar menu in the city and one of the country's most phenomenal biergartens. The ultimate in beverage-facilitated male bonding establishments.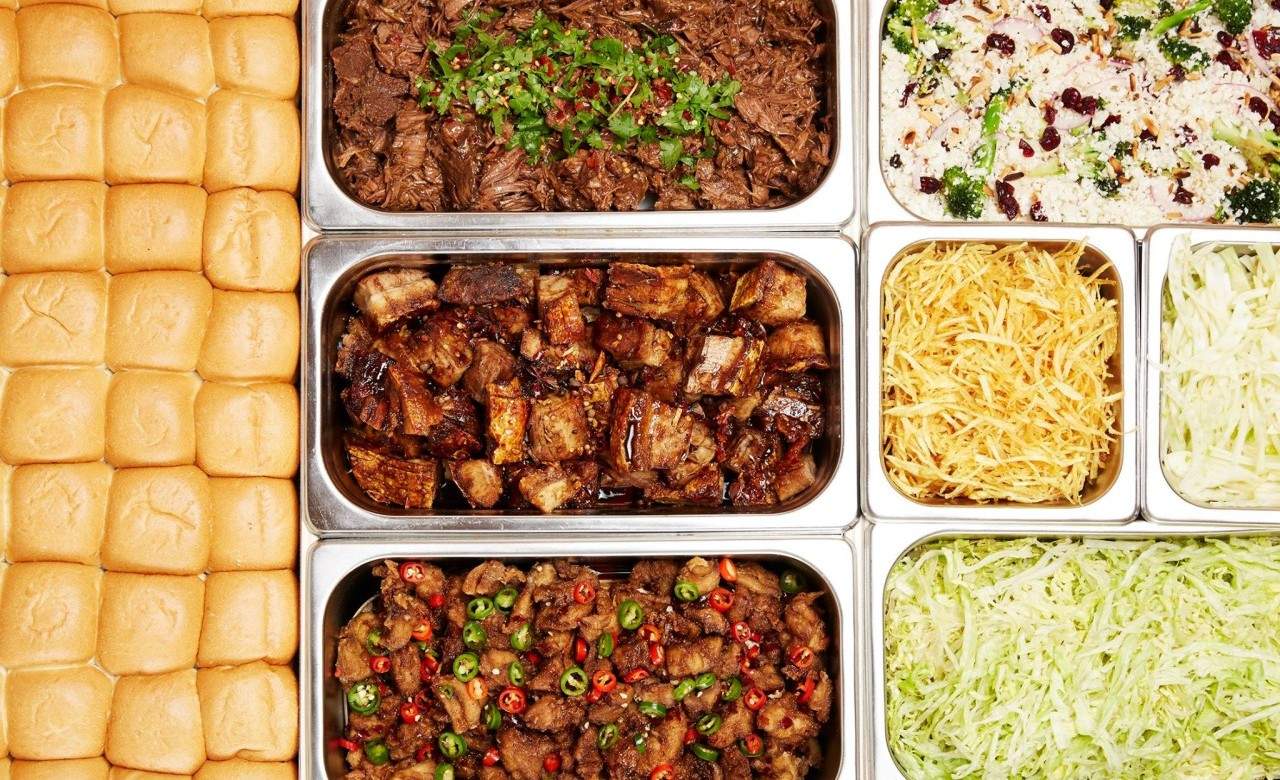 Eat
If a day mastering the art of barbecue and drinking sounds like a good idea (it does), look no further than Miss Moonshine's Pit Boss Masterclasses. Each class is run over five hours with professional slow cooker and Miss Moonshine's head honcho Ryan Clarke. You'll tick-off everything from preparing a suckling pig, cooking techniques, chicken stripping races and how to build your own smoker. Lunch and free-flowing drinks and are included in the $150 price tag.
Iconic Auckland food truck, The Roaming Dive, has created their own phenomenal catering service, and it's perfect for your stag do. Delivery to most places in urban Auckland is free and there's some truly delightful fare on offer, from pulled pork sliders, to slow cooked ribs and tasty tacos. Probably the best way to charge the batteries after a day of being humiliated and sinking bevvys at a rate of knots.
Nestled on the banks of the upper Waitemata, The Riverhead Tavern is but a short ferry ride away from the CBD. The unpretentious hospitality, rustic but delicious food and free flowing beer, complement the soothing sounds of the river and views over lush native bush and crystal clear water. Holding the second oldest liquor license in New Zealand, and thought to be our most historic riverside pub, there's a reason why the Riverhead is still thriving. You'll want to set aside a full day.
If a road trip is on the cards, beeline it to Leigh Sawmill Cafe. A short drive beyond Matakana, the wooden sanctuary boasts an pristine al fresco area to sample the establishment's mouthwatering range of wood-fired pizzas. Staying on past sunset is highly recommended. As a regular pit-stop for a who's who of local bands and musicians, the locals are known to come out of their shells and cut a bit loose. If things get too crazy, you can stay for the night in one of the wood cabins.
There is no image that says 'stag do in Auckland' better than sitting on the curb alongside The White Lady attempting to tackle a messy double cheeseburger. Meet the other creatures who are still roaming Auckland late at night, soak up the merriment with a burger and experience the city's oldest food truck.

Published on December 15, 2016 by Ben Tutty