FOOD & DRINK
Princes Wharf Institution Euro Is Now Offering a More Relaxed Dining Experience
The waterfront favourite has replaced its multi-course dining style with new shareable dishes from Gareth Stewart.
Euro has been serving its polished fine dining cuisine on the edge of Auckland's waterfront for over 20 years. Now, in line with the city's current move away from the exuberant multi-course dining style, the restaurant has been reinvented with a slick new fit-out and more relaxed dining experience.
Euro founder Richard Sigley, of Nourish Group, says the time is right for reinvention.
"Euro launched itself into the Auckland scene 21 years ago and changed it for the better, and it is time for us to do that again." he says.
The restaurant is moving away from its traditional dining style to offer new shareable dishes created by executive chef Gareth Stewart. Stewart's new menu has been pulled back and made "really, really simple," so diners can have the option of ordering six or seven dishes to share and having three of those on the table at once.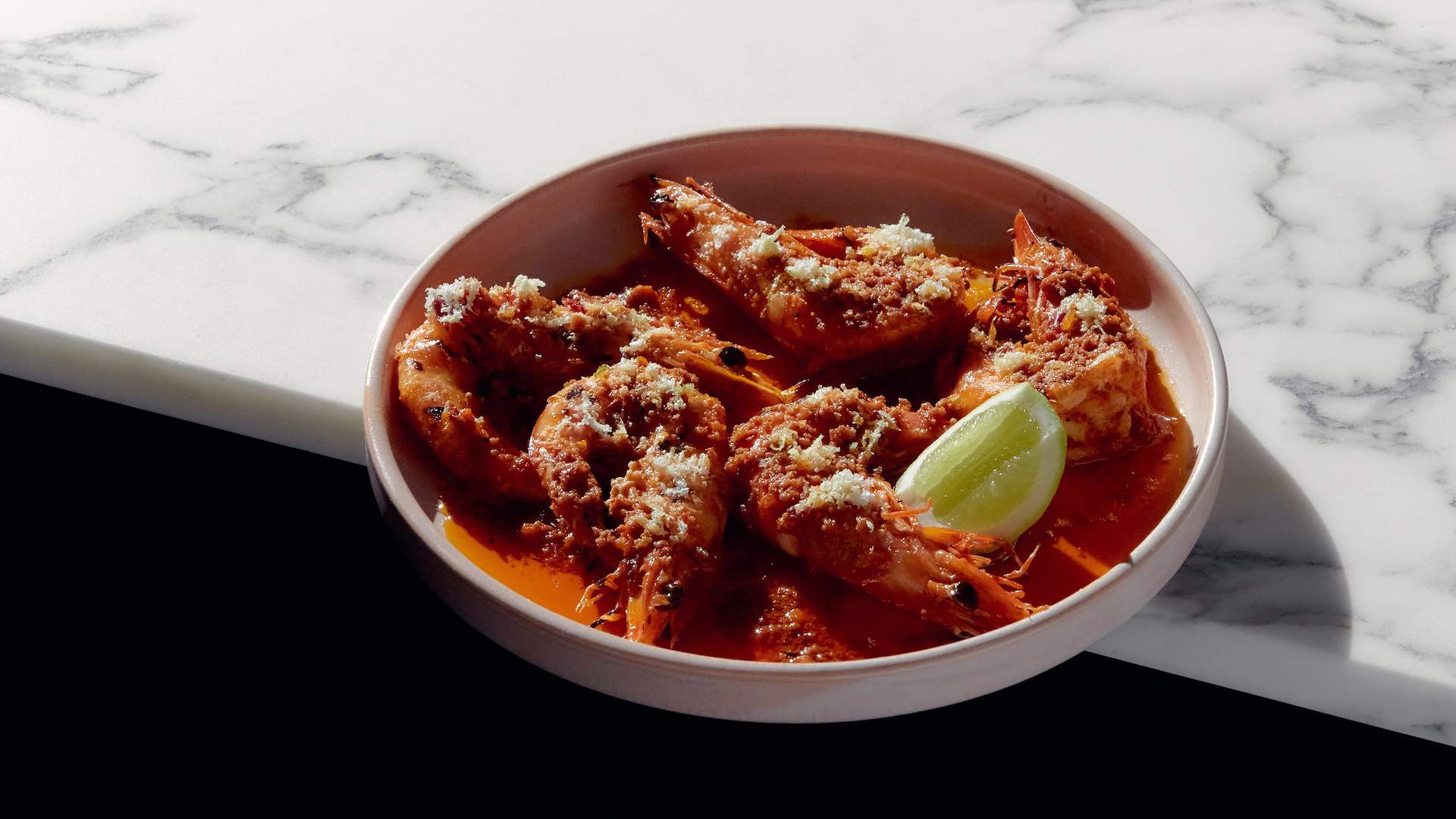 The new menu is set across three sections — The Garden, The Ocean, The Land — and includes the likes of Fiordland red deer tartare, smoked jumbo turkey leg, cauliflower cacio e pepe, monkfish in green peppercorn sauce and bang-bang squid.
Euro's interior has also been completely reworked by interior design studio CTRL Space. Following co-operator Paula Sigley's "slightly modernist, club-by-the-sea" brief, the ceiling has been brought down to give a wider view of the water and the floors have been lined with pink travertine tiles. Interior curtains have been added to define smaller, more intimate dining spaces in a softer way.
The restaurant will also showcase the work of local artists with the seasons. The first campaign features photography from multidisciplinary artist Meighan Ellis, whose imagery also inspired the yellow colour palate that will be utilised throughout the restaurant in summer.
The new-look Euro is now open at Shed 22, Princes Wharf, Auckland.
Published on November 03, 2020 by Stephen Heard