FOOD & DRINK
Six Auckland Bars Where You Can Drink Alone with a Book
Get cosy with a paperback and good plonk at these comfy (and relatively quiet) bars.
Six Auckland Bars Where You Can Drink Alone with a Book
Get cosy with a paperback and good plonk at these comfy (and relatively quiet) bars.
Sometimes, tucking yourself into bed with a hot cup of tea and cracking open a new book doesn't cut it. It's too insular, too familiar, too comforting. Sometimes, you want to step outside of your cosy bubble and find yourself a reading nook with a bit more hustle and bustle, a place that boasts an array of considerably stronger drinks and snacks that are ferried to you. In other words, you want a nook that doubles as a bar. Merging the two identities is no mean feat; you don't want a sticky-floored boozer crammed with punters singing along to a shoddy cover of 'Why Does Love Do This To Me?'. Nor do you want the latest dimly lit, achingly hip offering where the only thing more uncomfortable than their seats are the overheard snatches of first date conversations.
So next time you feel like finding a novel place to get lost in your book, check out these classic bars dotted across Auckland.


Twinkling fairy lights lure in people from all walks of life to The Gypsy Tea Room. Nestled in the corner of West Lynn shops, this wee gem has all the trappings of a warm and cosy evening. Perfectly placed lighting, iron furniture and distressed wallpaper evokes the sophisticated comfort of a boho-chic front room. Inviting barkeeps will keep your teapot topped up with lovingly crafted cocktails and a side of tapas if you so desire.


If The Gypsy Tea Room is too busy for your tastes, pop across the road to Freida Margolis. It has the same community vibe and elegantly disheveled, homely feel with a bit more seating and overhead lighting. If you're in the mood to do a bit of people-watching in between chapters, then pull up a seat on the pavement out the front.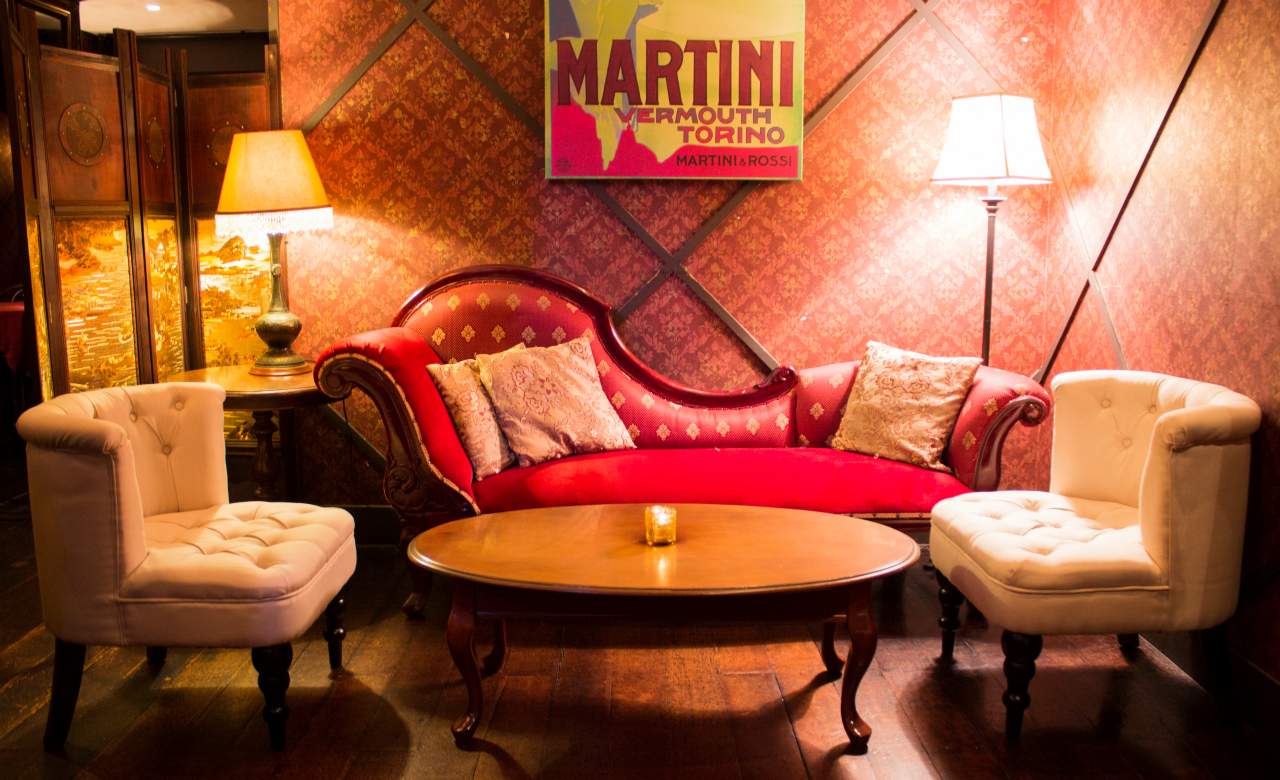 Up an ornate flight of stairs in the historic Queens Ferry Building in the CBD is The Gin Room. With its lusciously velveteen interior ripped from the pages of The Great Gatsby the blend of old world charm and modern sensibilities lends itself to a lasciviously languid evening in. With plush couches to stretch out on, generously proportioned windows to let the last rays of sunlight in and high ceilings to give an airy feel, The Gin Room lends itself to curling up with a book. They also have 137 individual varieties of gin on offer to make a bespoke cocktail using a plethora of unexpected house-made ingredients to accompany whatever you're reading.

Cracking open a book at Galbraith's would simply be a return to form for this beautiful heritage building. Opened in 1913, it started off life as a library. With plenty of quiet corners and a menu brimming with housemade ales and gastropub fare, it's the perfect place to spend a lazy Sunday afternoon in the sun.


With its exposed brick walls, stained glass windows, two open fire places and a sprawling garden area, you could almost be in a villa-come-flat in the CBD. For over 125 years, The Birdcage has been a home away from home for many an Aucklander. Coupled with a scintillating smorgasboard of beers and tasty eats, be prepared to stay here for both a good time and a long time.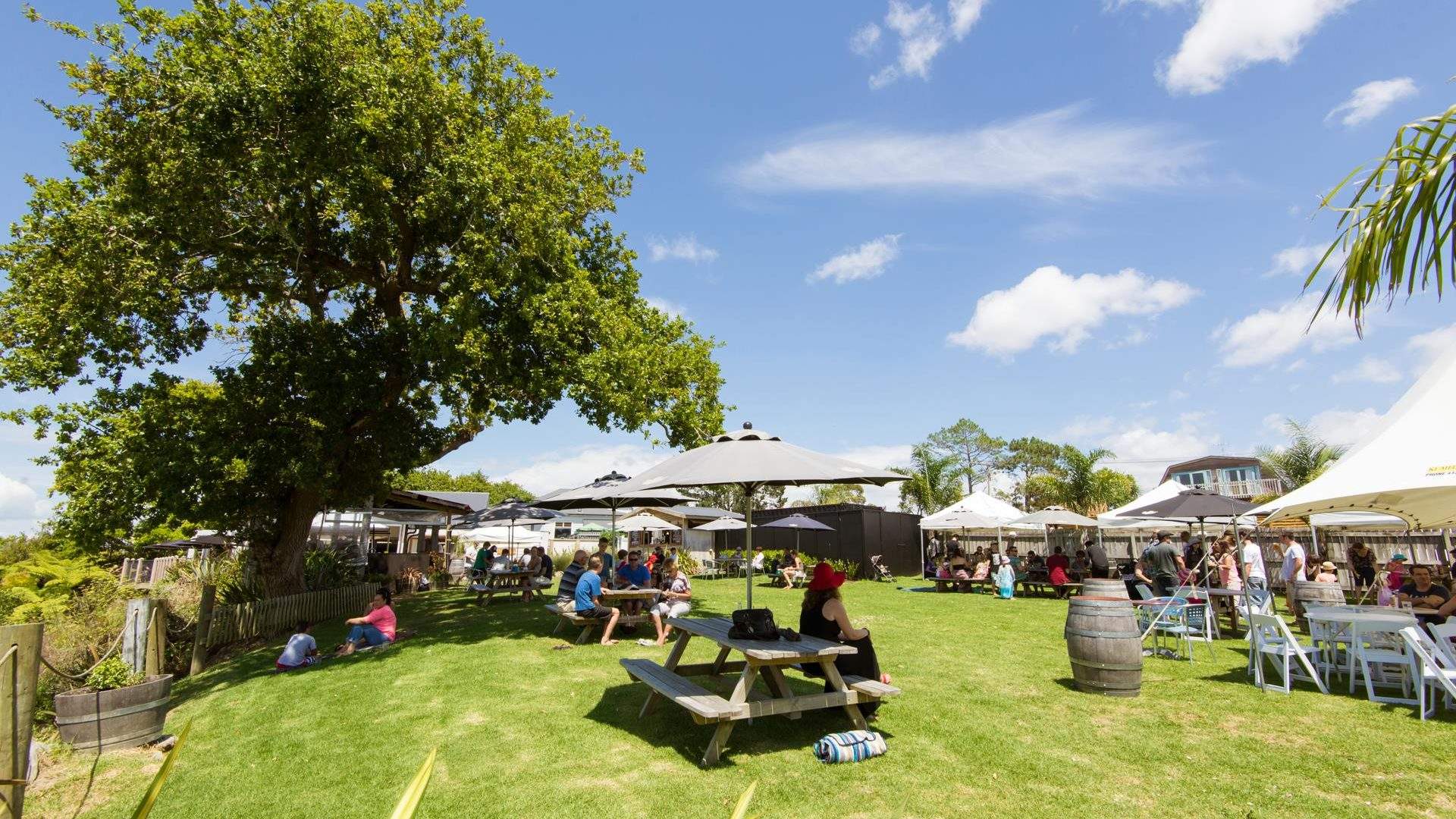 If you're really wanting to get out of the house, drive 25 minutes out of central Auckland (or jump on the ferry during summer) and head to New Zealand's oldest riverside tavern, aptly named The Riverhead Tavern. With sprawling grounds and an ample selection of food and beverages, pack a couple of books; you'll be there a while.
Published on March 28, 2019 by Kate Powell