FOOD & DRINK
Taco Bell Is Handing Out Free Crunchy Tacos at Every NZ Store This Week
For one day only.
It's the time of the year when the days begin to shorten, the evenings get cooler and your stomach starts grumbling for comfort food. But, while that'll remain true for the next few months, only one particular day will bring free tacos. Tex-Mex giant Taco Bell has been steadily opening stores since 2019, with a new Christchurch store launching opening in late June — and it's doing a big giveaway this week to celebrate.
If you're a big fan of Mexican-inspired food, chances are you've already started to make your way through the brand's extensive menu. If you haven't tried its Crunchy Taco, though, this is your chance. Or, if you have and you just like freebies, count yourself in as well. Either way, on Tuesday, May 4 , you can pick one up at any Taco Bell location nationwide without paying a cent.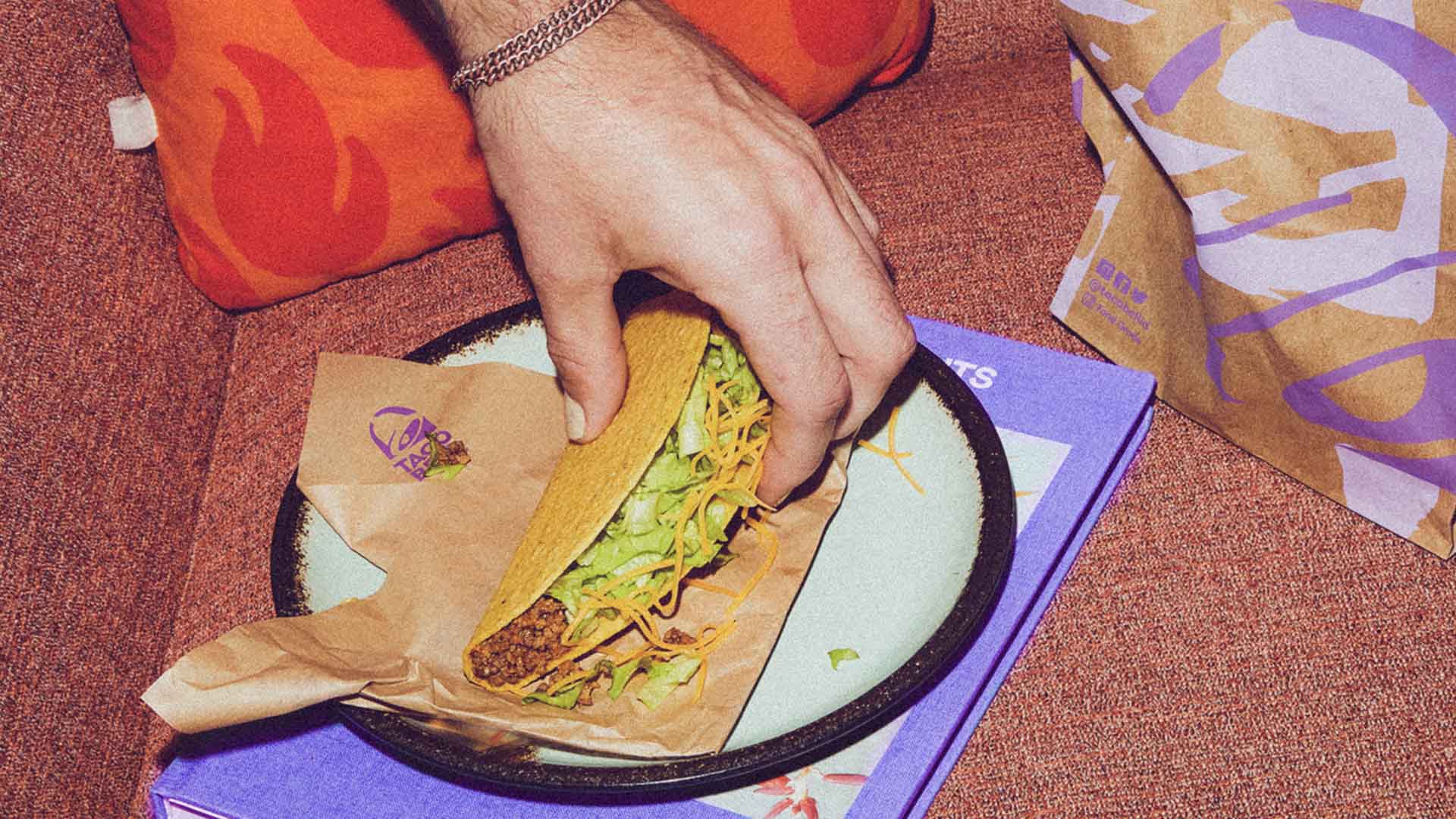 There is a catch, though. This free taco day, as Taco Bell is calling it, is themed around the moon — because the chain has decided to name the half-moon the 'taco moon'. So, to get your freebie, you need to mention 'taco moon' or say 'I saw the taco moon' when you get to the counter. Yes, it's a gimmick, but if you've already spent this week obsessing over all things lunar due to the 'pink' supermoon, you'll be in the right mental space for it.
Also, there's a limit of one free taco per person, so you won't be able to stuff your stomach full of them. What's a Crunchy Taco Supreme? A crunchy taco, as the name suggests, as filled with seasoned beef, fresh iceberg lettuce and cheese — or black beans for vegetarians.
And if you're wondering where to head, Taco Bell has stores in Mount Wellington, New Lynn, Auckland CBD and Taupriri.
Taco Bell is offering free Crunchy Taco Supremes to every customer who mentions 'taco moon' on Tuesday, May 4. To find your nearest store, head to the chain's website.
Published on May 03, 2021 by Concrete Playground