FOOD & DRINK
Taco Bell's First New Zealand Store Is Opening This Week
It's the start of the Tex-Mex chain's New Zealand expansion.
Taco Bell's First New Zealand Store Is Opening This Week
It's the start of the Tex-Mex chain's New Zealand expansion.
Late last year Taco Bell's parent company Restaurant Brands revealed that it's planning to rapidly expand across both Australia and New Zealand with a slew of new stores. The wait is over — the first Auckland store will swing into operation from Tuesday, 12 November.
The Tex-Mex fast-food chain is set to fling open its doors from 10am inside The Brickworks at West Auckland's LynnMall. And, marking the fact that the eatery first started slinging its wares in California in 1962, it'll give free gifts to the first 62 people through the doors. There will also be a range of activities including Taco Bell airbrush tattoos, a basketball competition and endless opportunities to win merchandise and vouchers.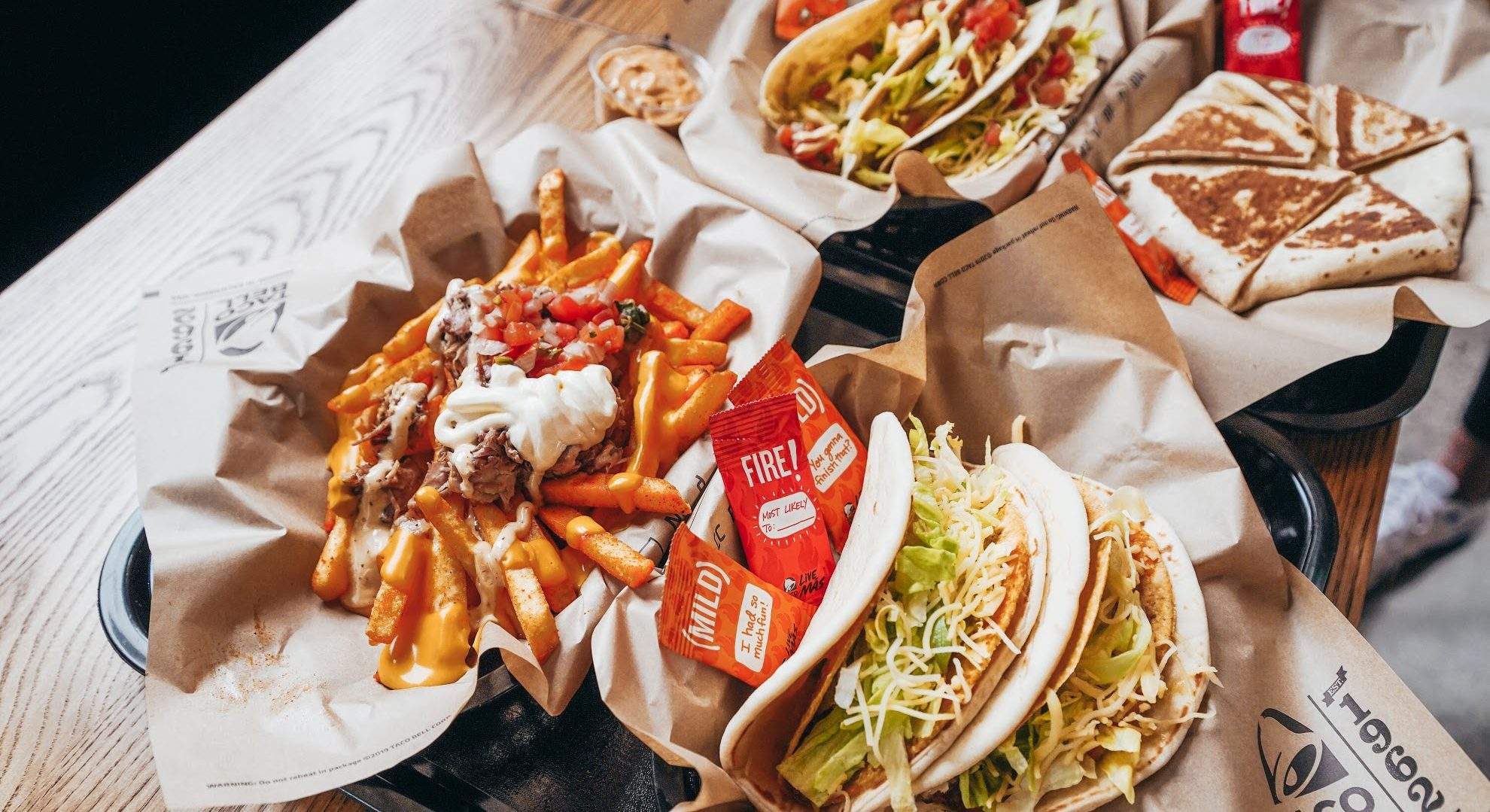 Menu-wise, the usual Taco Bell range will be on offer, complete with burritos, quesadillas, nachos and, of course, tacos. Global favourites like the Crunchwrap Supreme, Cheesy Gordita Crunch and Crunchy Taco Supreme also appear on the list. For those dining in, frozen margaritas will also be available.
The New Zealand Stock Exchange-listed company already owns upwards of 30 Taco Bell stores throughout Hawaii and Guam. The agreement reached with Taco Bell Restaurants Asia will see with the construction of more than 60 new restaurants in New Zealand and Australia between 2019 and 2024.
Find Taco Bell at The Brickworks, 25 Veronica Street, New Lynn from 10am on Tuesday, November 12.
Images: Hugo Nobay.
Published on November 11, 2019 by Stephen Heard