FOOD & DRINK
A Huge 400-Seat German Beer Hall Is Opening in Newmarket
Head to this Australian-owned venue for traditional litre-sized steins and six-stack chicken schnitzel towers.
The space being called "Auckland's first rooftop dining precinct," is set to open on 10 October. As part of Newmarket's new $790 million shopping mall, Rooftop on Broadway has been tipped to include views of the city and year-round dining options.
Among those include a smart casual Peruvian-style eatery from Nic Watt and Darren Johnson, Asian fusion restaurant White + Wong's and its Sardine cocktail bar, and Something & Social — a new casual dining concept complete with a dedicated gin garden.
From Australia's Rockpool Dining Group comes the country's first outpost of The Bavarian restaurant and bar. The hospitality group operates 30 outlets of the German-style beer hall across the ditch. The oversized venues are known for their massive steins and hearty Bavarian cuisine. Auckland's first outpost of The Bavarian comes with all of the above, including seating for 415 guests, an outdoor terrace flanking three sides of the restaurant and a 500-stein chandelier suspended from the ceiling.
Food wise, diners can expect classic German dishes like crispy pork knuckle served with sauerkraut and mash, crackling pork belly, giant salted pretzels and loaded schnitzels. The restaurant's lineup of sausages — including frankfurter, cheese kransky and nürnberger varieties — will be made by Auckland-based Swiss Deli.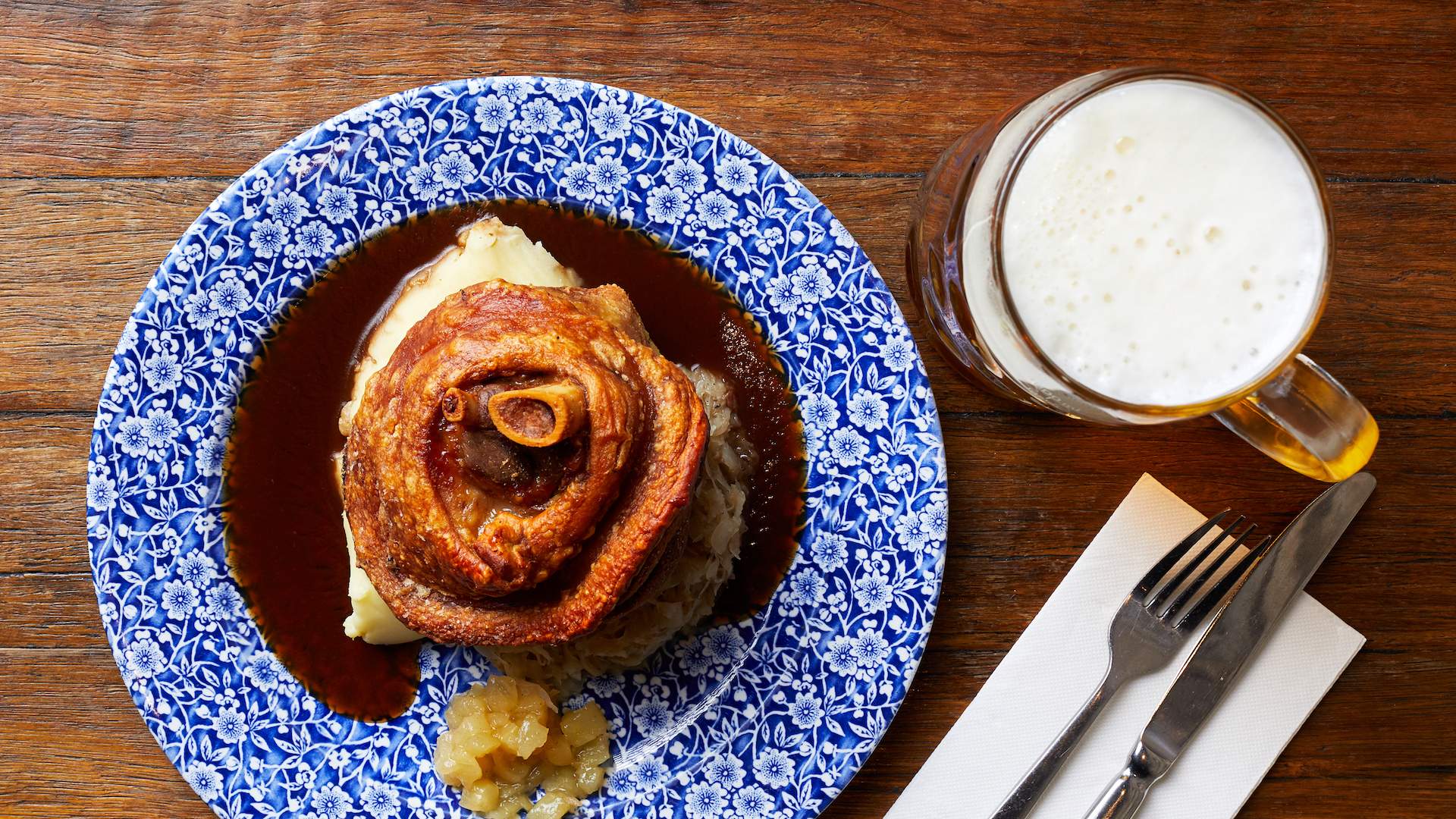 Schnitzel is a key component. There will be eight on offer, from your classic veal wiener schnitzel to the traditional chicken jägerschnitzel topped with mushroom sauce and the cheese-topped parmigiana. For the ultimate feast, The Schnitzelmeister is a six-stack, super-parmi chicken schnitzel tower, and any customer that can finish it in under one hour with side dishes will roll out the door without a cheque.
German draft beers will come served in traditional litre-sized glass steins. There's set to be 20 beers on tap to choose from, including German mainstays like Löwenbräu, Stiegl and Hofbräu, and a selection of local craft drops. The bar will also be armed with an 18-strong schnapps list.
During the Rugby World Cup, The Bavarian will serve buffalo wings for ten cents each, while visitors on opening day can snag one of 500 free frankfurters.
The Bavarian opens at Westfield Newmarket in the Rooftop on Broadway precinct on Thursday, 10 October at 11am.
Published on October 03, 2019 by Stephen Heard