Seven Excellent Boutique Canned Bevvies to Get Us Through Picnics and Beach Days This Summer
No glass? No problem.
Now that summer has finally arrived in Aotearoa, it's time to start thinking about the ultimate canned drinks to accompany platter-filled picnics and beach dates.
There was once a time when cans were the sole domain of beer and those terrible Purple Goannas we all drank in our first year of uni. But now canned bevvies are truly having a moment, with low-sugar, boutique alcohol options flooding the market. This means we don't have to lug a litre bottle of gin to the beach any time soon — never a good look.
We've compiled a list of our favourite fresh options set to fill fridges this season, ready for you to crack into on a balmy summer evening.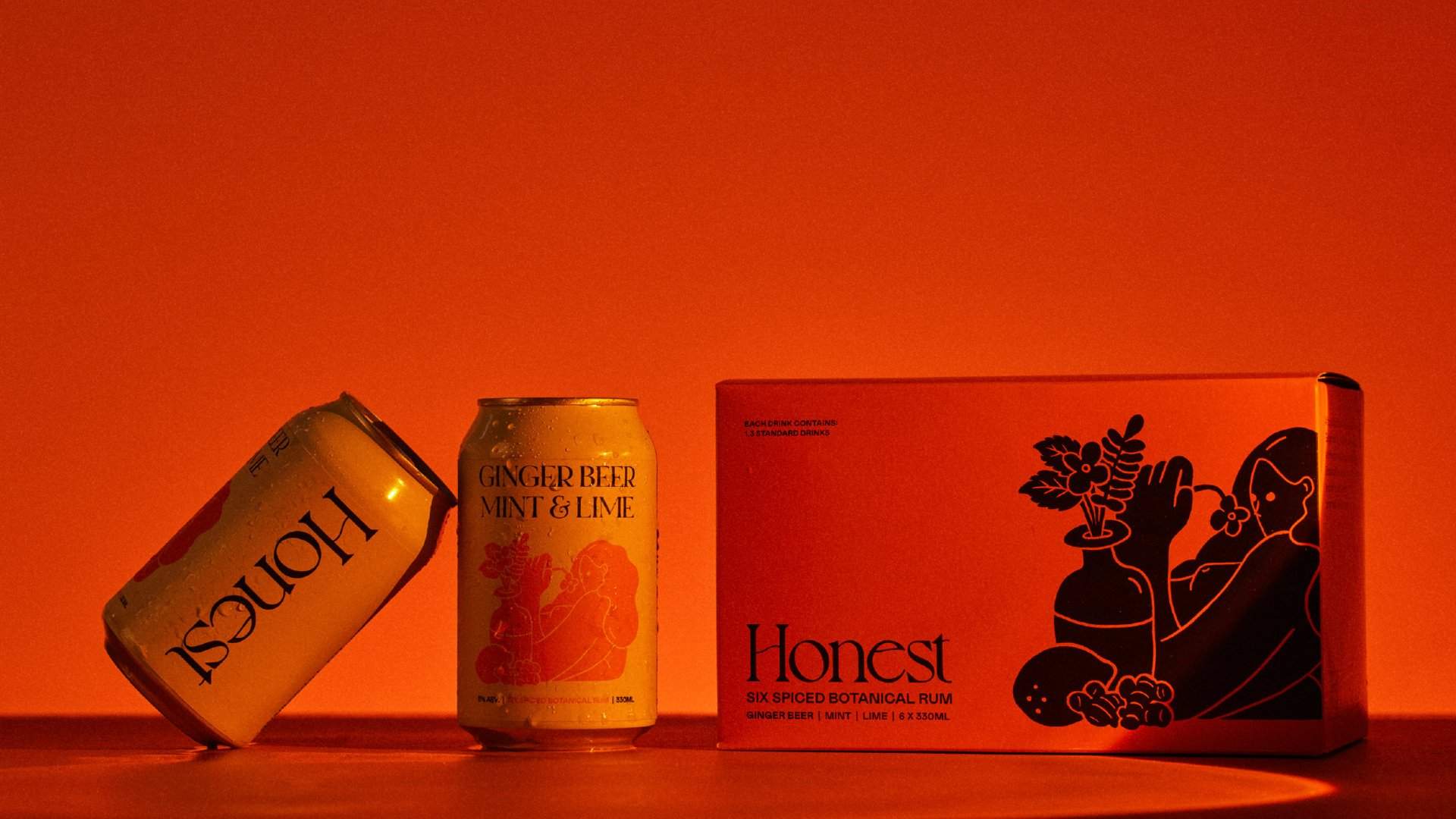 HONEST CAN-TAILS
For the dark liquor fans, it's often tough to find a good pre-mixed canned option that's not, you know, a Cody's. But the clever fellas behind local boutique rum supplier Honest have managed to do it, with their new Six Spiced 'Cantails'. A refreshing mix of ginger beer, rum, mint and fresh lime, it's a canned drink that almost tastes like it's been freshly whipped up for you by a bartender, rather than carted around in your picnic basket. You can find them Fine O Wine in Grey Lynn, Wine Runners in Parnell and the Wynyard Quarter, or, in a very clever move, Cooks Beach Liquor store in Hahei — perfect for this year's summer getaway.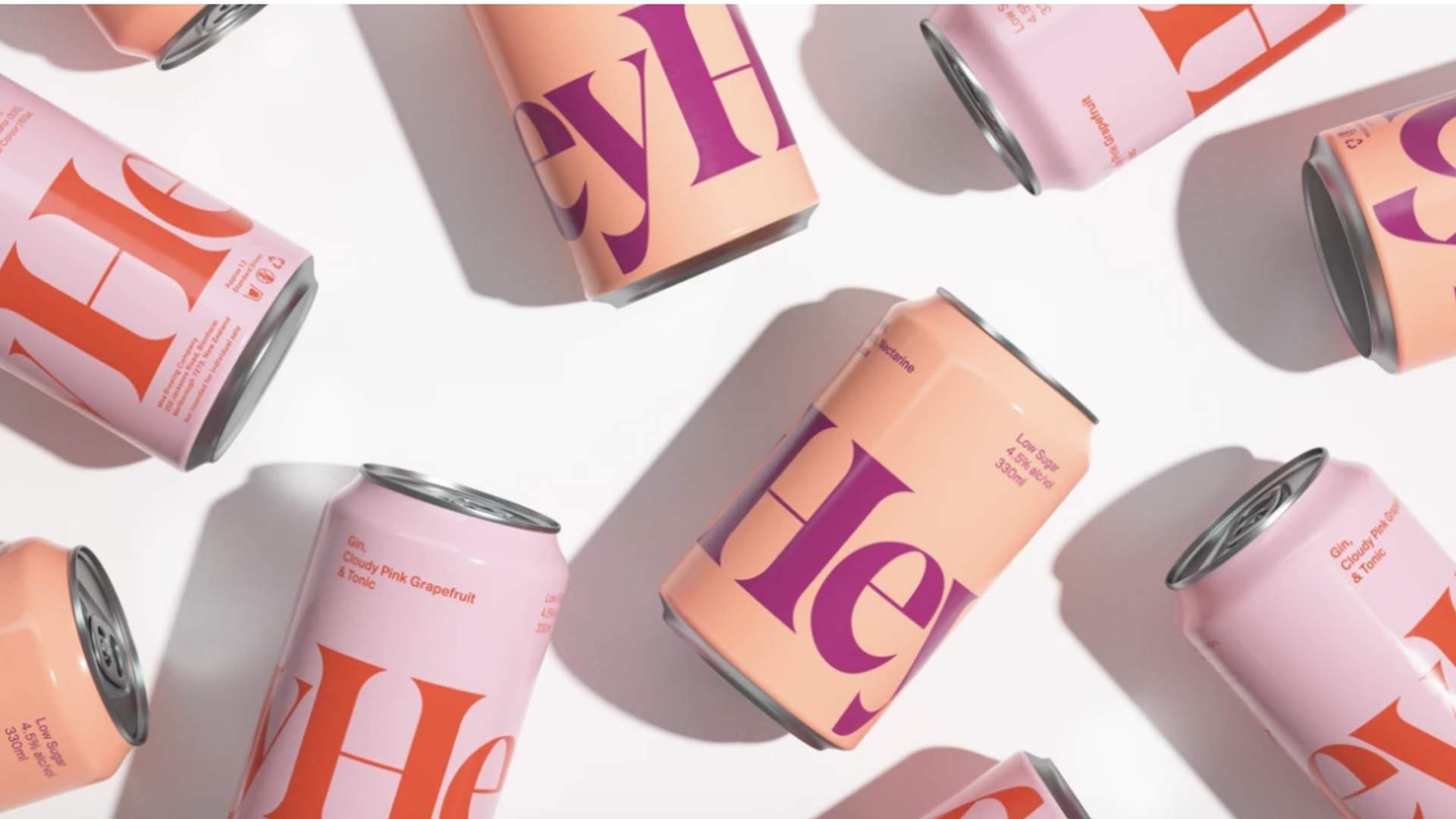 HEY HEY
Hey hey, it's another option in the pretty pastel can line-up for summer. This pre-mixed, low-sugar cocktail is the newest kid on the block, launching this year with two simple flavours and a peachy aesthetic you're bound to see all over the 'gram. Touted as having low sugar and no artificial colours, Hey Hey has been marketed as a "health-conscious" RTD, which seems like a bit of an oxymoron. But, flavour-wise they've absolutely nailed it with two simple varieties: Gin, Cloudy Pink Grapefruit and Tonic, as well as Vodka, Peach, Nectarine and Soda. Find them at Henry's dotted around the country, and pick up a box for your next picnic in the park with the gals.

UNCOMMON WINE OF NZ
This new start-up is offering Kiwis a convenient (and sustainable) single-serve wine option that's perfect for those moments when lugging a bottle just doesn't suit. With some of the chicest packaging on the market, wine fans can get their mitts on two bubbly varietals from Marlborough; a deliciously dry blushing Pinot Noir Rosé and a crisp, refreshing Sauvignon Blanc. If you're planning on spending Christmas or New Year's at the beach this year, get yourself a few of these for cheersin'.
Right now you can nab them online, and they've recently made their way into select liquor stores around the country — catch them sitting pretty on shelves this summer.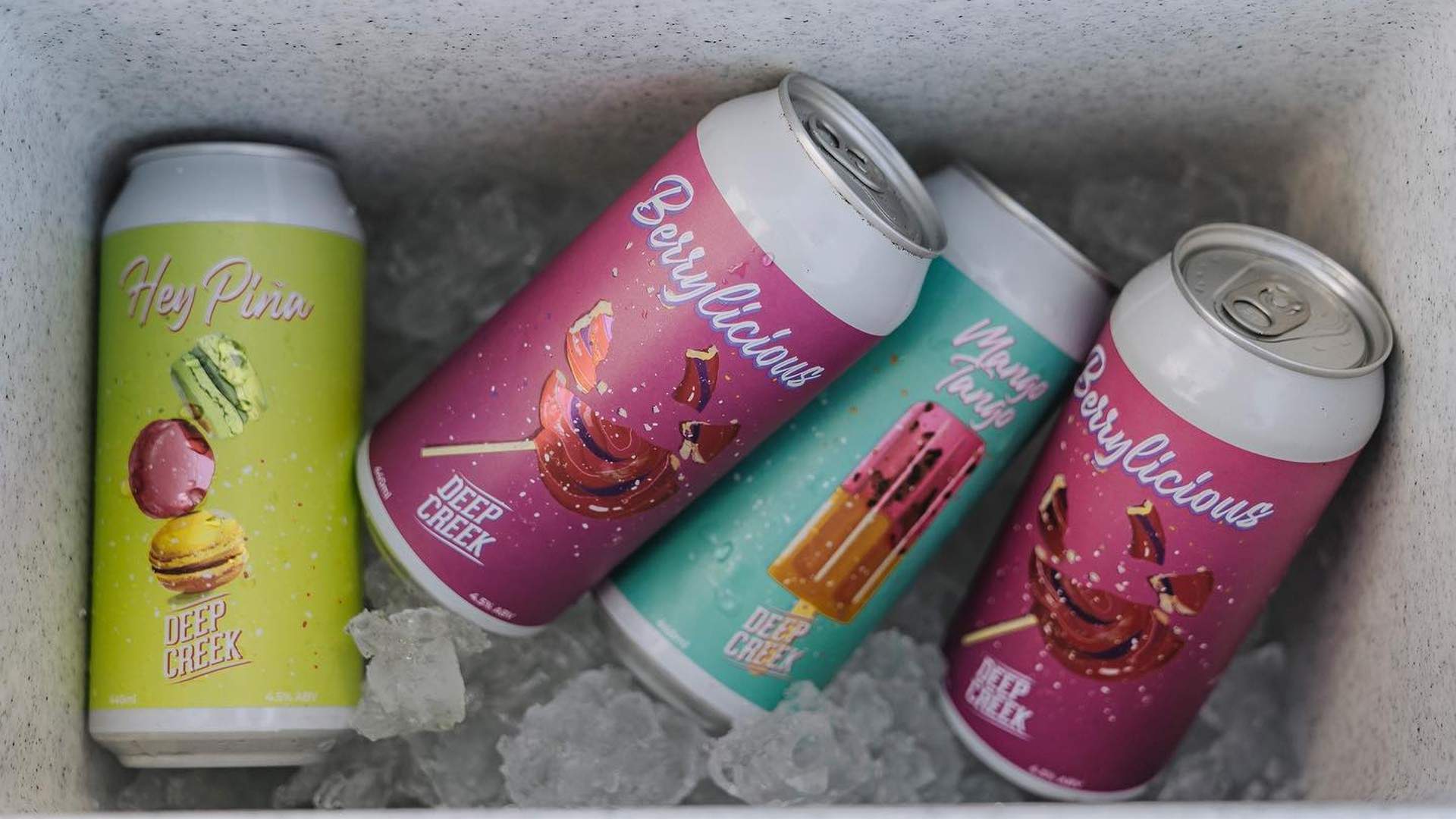 DEEP CREEK SOURS
Easily taking the win for the most aesthetically-pleasing beer option on the market, the new sour trio from Deep Creek Brewing Co is the perfect alternative to a lager or ale on those muggy, hot summer days. Sours are increasingly featuring on supermarket shelves and we couldn't be happier. Deep Creek's offerings come in a trio of flavours, each in an eye-wateringly bright can. If you're a berry fan you'll want to try the Berrylicious', go 'Mango Tango' for something tropical or our personal fave, 'Hey Piña' — a zesty raspberry-lime mix which will pucker the hardest of faces. Take these ones to sip on the sidelines of that summer cricket match.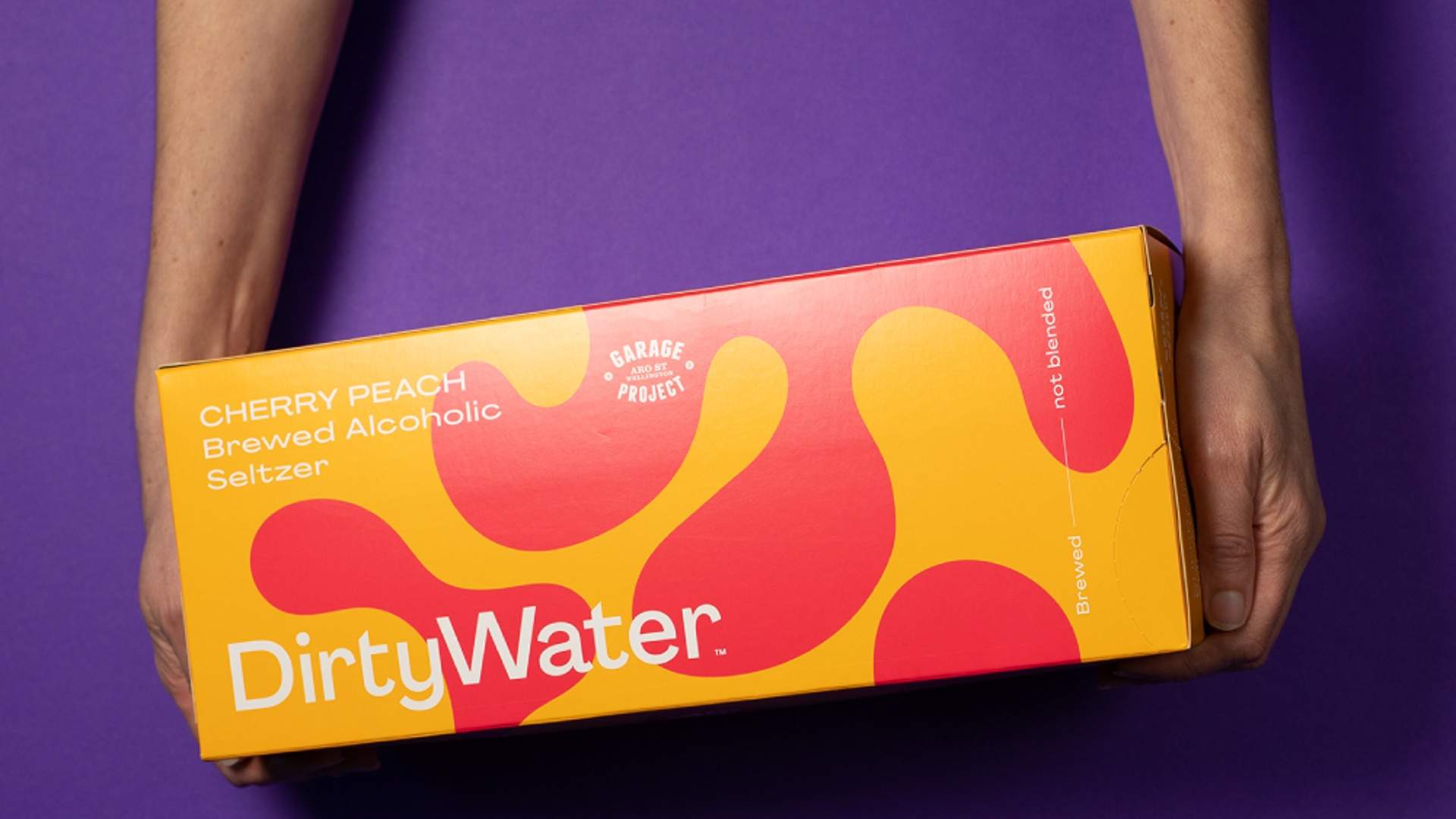 DIRTY WATER
With a name like Dirty Water, you wouldn't expect this offering from Garage Project to have such a clean ingredient list. But the brewers behind some of the country's most beloved beers have managed to whip up a sparkling alcoholic seltzer with less than 1g of sugar per can, making it perfect for those long sessions where you're gonna end up drinking a lot of them — on the beach or boat perhaps. Grab a box next time you're dashing past any of the Garage stockists to see what all the fuss is about, and hey, while you're there, stop in for a beer paddle. Why not, right?
BOOTLEG BOOCH
Want to get a buzz on and nurture your gut bacteria at the same time? Of course you do! An obscene amount of hard kombuchas are hitting supermarket shelves this summer, so you can sip them during a yoga class and not be looked at askance. This range from Bootleg Booch is a great option for those who usually get sore tummies during long boozy sessions. There's a range of low sugar flavours to choose from, but the ginger and feijoa options are probably our top picks. They're even stocked at small supermarkets around the country, so you'll have no problem finding them on your next summer sojourn.

QUITE GOOD
Another kombucha option for the chiller — the aptly named Quite Good range uses the probiotic fizz as a mixer with premium vodka or gin. Also stuffed into the can? Organic and locally sourced fruit extracts, sparkling water and… nothing else, baby. There's a range of flavours to suit, but our personal fave is the vodka, passionfruit, guava and soda blend. It's super crisp and refreshing to beat the heat during another (hopefully) stonking hot summer.
Introducing Concrete Playground Trips
Book unique getaways and adventures dreamed up by our editors