FOOD & DRINK
The Holey Moley Team Has Opened a Private Karaoke Room
The plush new private space looks out across Viaduct Harbour. 
Australian-born mini-golf bar Holey Moley landed in Auckland last year, adding some friendly, booze-fuelled competition to the average night out. Created by parent company, Funlab, the sprawling two-level venue brings together a mini-golf course and the humming atmosphere of a bar, turning traditional putt-putt into a sensory labyrinth for kidults.
After tap, tap tapping through The Simpsons and The Hobbit-themed rooms, and completing a trick shot across miniature buses, visitors to Holey Moley will now be able to sing their heart out with the opening of a private karaoke room.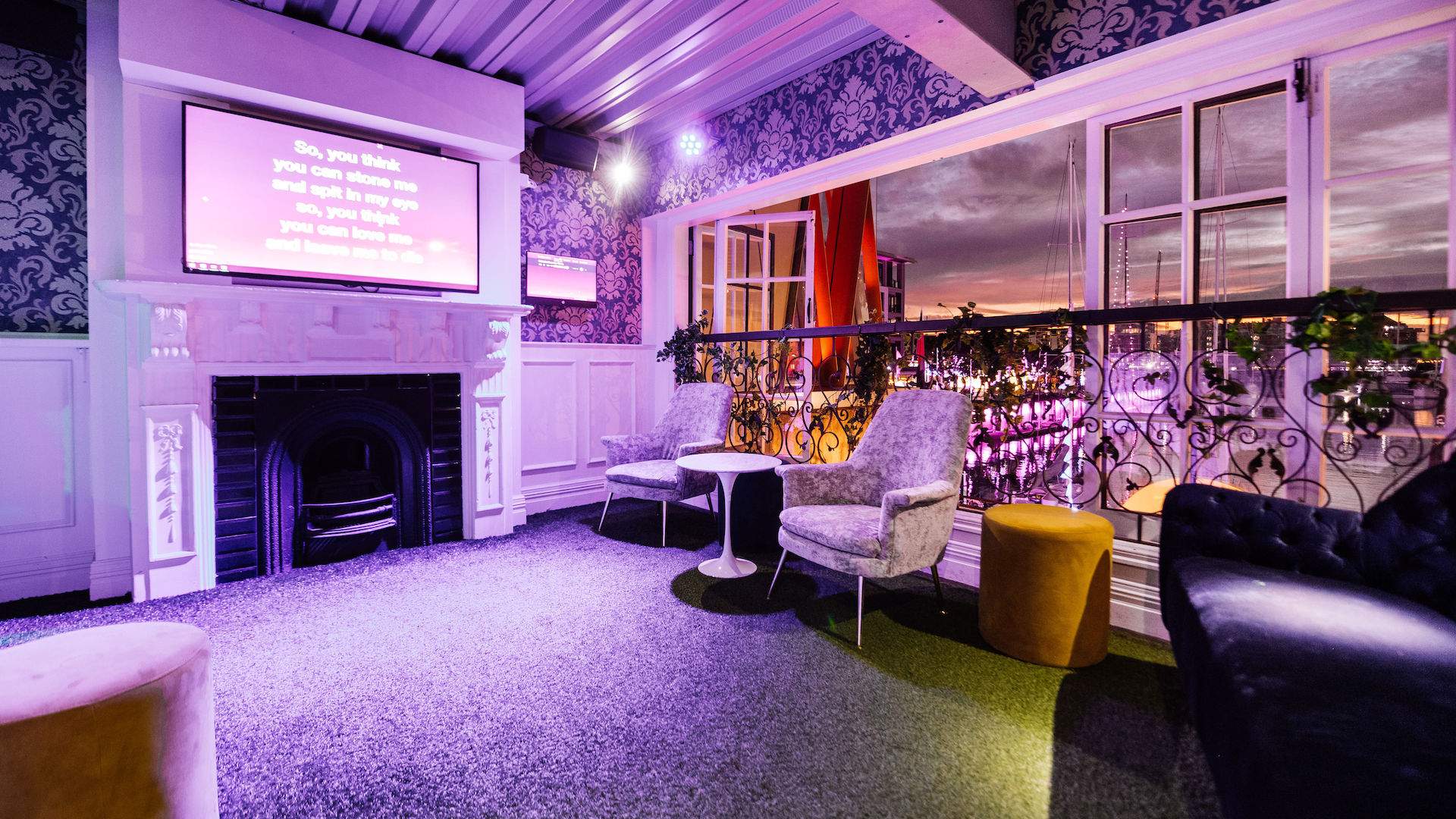 Plush couches and a disco ball set the scene at the new private space, while large windows look out across the waterfront at Viaduct Harbour. For when all that singing wears you out, food and cocktails can be delivered to the room. Take your pick from the appropriate pun-laden cocktail list — The Sugar Caddy, the Teeyonce Knowles and the Long Island Iced Tee — or choose $10 cocktails like espresso martini and Aperol spritz.
The space has room for up to 20 wannabe singers and an hour of karaoke will set you back $80.
For bookings, visit holeymoley.co.nz or call 0800 727 833.
Published on May 13, 2019 by Stephen Heard