FOOD & DRINK
This Airline Lets You Pre-Book Meals Created by Top International Chefs
Enjoy the finer things in life at 30,000 feet.
Dining at high altitude no longer means settling for cold bread rolls and overcooked pasta. Singapore Airlines' newly launched dining service Book the Cook invites travellers to enjoy the finer things in life at 30,000 feet by pre-booking restaurant-quality meals created by a panel of top chefs.
Eight world-renowned chefs have lent their talents in the kitchen to serve up dishes inspired by their own culture and experiences. Among the lineup is Alfred Portale whose restaurant Gotham has received four consecutive 3-star reviews from The New York Times; Italian chef Carlo Cracco whose two Michelin-starred restaurant Ristorante Cracco is regularly listed among the top restaurants in the world; Suzanne Goin of award-winning restaurants Lucques, A.O.C and Tavern; and Kaiseki master Yoshihiro Murata — among several others.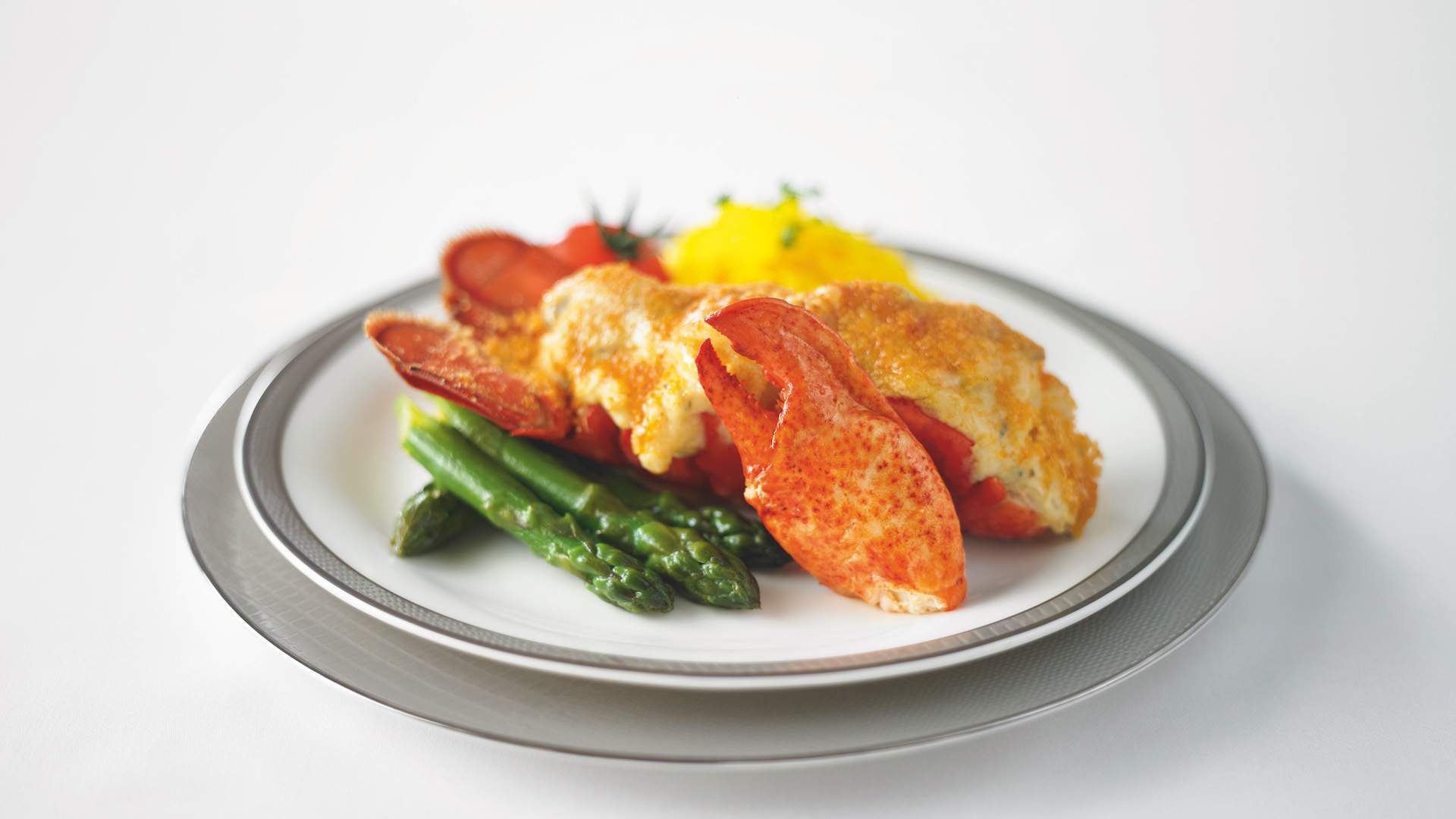 For their respective dishes, each chef has taken high altitude into account and the effect it has on your palate. Flavour explosion dishes available to be booked up to 24 hours before departure include pan-roasted free range chicken breast in red wine sauce, duck breast cooked in Thai red curry, prime beef fillet with herb butter and green beans wrapped in bacon, and wanton chicken noodle soup. 
Kicking things up a notch further is Yoshihiro Murata's Kyo-Kaiseki, a modern take on centuries-old Japanese cuisine once enjoyed at imperial court banquets and by samurais. The feast is served with fine saké. Elsewhere, Sanjeev Kapoor's Shahi Thali is an authentic Indian dining experience offering a platter of rice, roti, chutneys and entrées, while Jade Garden Restaurant's Zhu Jun re-interprets traditional Chinese fine dining served with seasonal tea.
To complete the ultimate inflight meal, travellers can take their pick from the Champagne list which features the likes of Krug and Dom Pérignon, or try a selection of wine varietals tested under cabin pressure by a panel of experts.
Book the Cook is offered in Premium Economy, Business, Suites and First Class across most meal services on Singapore Airlines flights departing New Zealand.
Published on August 28, 2019 by Stephen Heard