FOOD & DRINK
Tommy's Is Auckland CBD's New Dedicated Champagne Lounge
Where you can sip all your favourite French tipples or a ginormous bottle fit for 12.
Winter is here, and with the ice-cold winds and horizontal showers comes a new haven for lovers of the world's most celebratory drink.
Hidden in plain sight on Level 6 of Britomart's Seafarers building, Tommy's Champagne Parlour has unlocked its entry rope for the colder months and is a sure-fire destination for a drink whether you're celebrating or not. In dimly lit private booths overlooking Auckland's beloved harbour, you'll get to dabble in all your favourite French tipples including Veuve Cliquot, Krug or Ruinart, to name a few.
Billed as "New Zealand's only premier lounge catering to Champagne and cocktail lovers alike," Tommy's is home to over ten Champagnes by the flute and more than 30 varietals by the bottle. It's named after Tommy, an original sailor and resident of the original Seafarers building.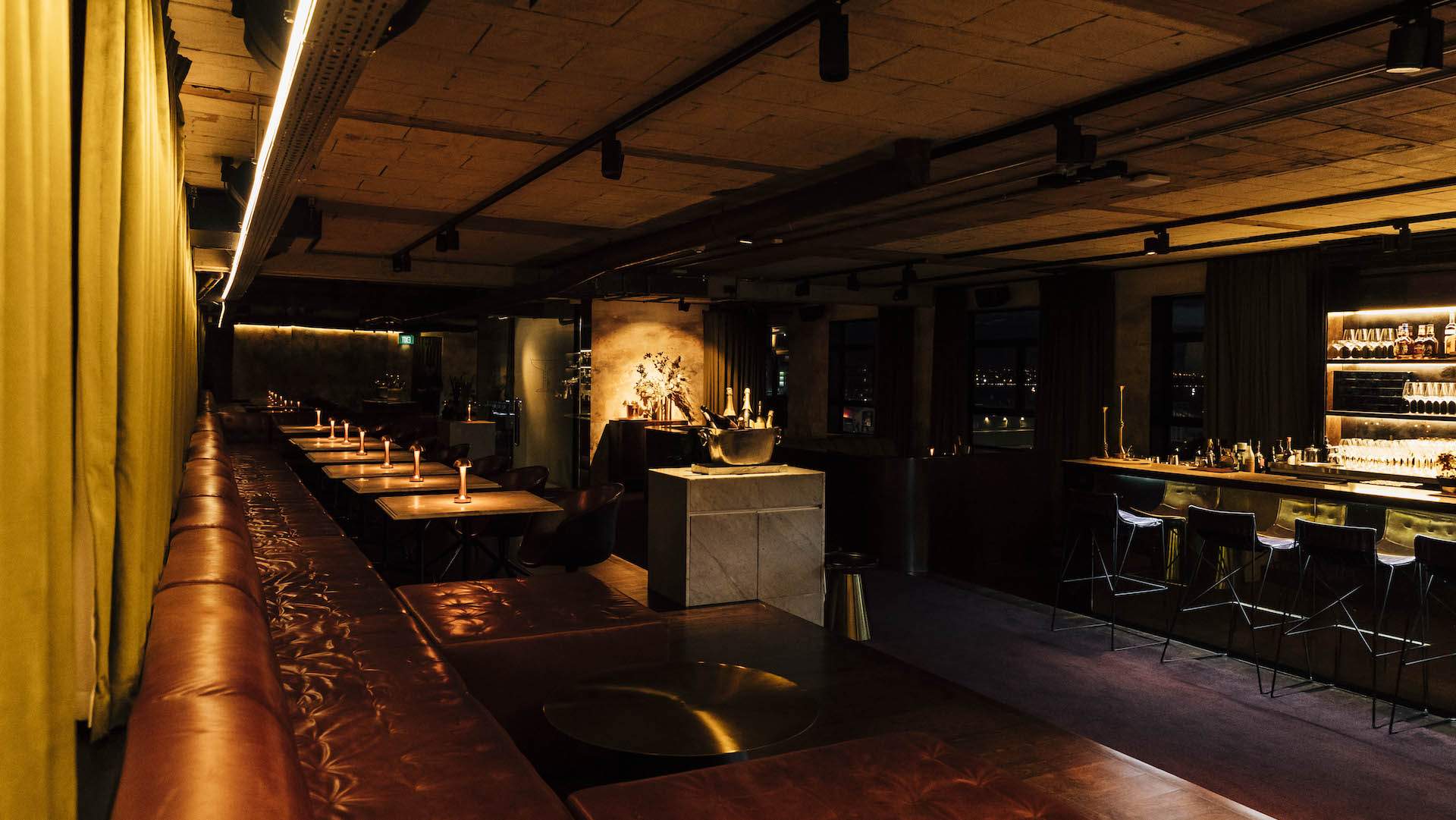 If you thought a magnum was the biggest serving of bubbles on the scene, you obviously haven't seen the whopping Jeroboam, Methuselah and Salmanazar varieties on the menu — the ginormous bottles, suitably named after biblical patriarchs and Assyrian kings, hold three litres (four bottles), eight litres (eight bottles), and nine litres (twelve bottles) respectively. Wrangle a dozen friends and some extra pocket money for the bar's supersize Salmanazar bottle of Veuve Clicqout Brut, Reims, NV, which will set you back $3800.
Of course, it's not all about the fizzy stuff. The wine list also spans drops from Waipara, Central Otago, Barossa and Vouvray, while the cocktail list is split into East, West and Best sections featuring everything from nashi pear bellinis to earl grey sours and espresso martinis.
To fill the gap, the Tommy's Bites menu features a range of small plates designed to be enjoyed with a drink, including house-cured olives, edamame with truffle-soy dressing, waffle chips with truffle salt, chicken liver parfait and cheese platters.
To skip the queue you can book your own table or an entire private VIP room. For more information and to book your spot, email [email protected].
Find Tommy's Champagne Parlour on Level 6 of Britomart's Seafarers building. It's open Wednesday to Saturday from 6pm until late.
Additional writing by Komal Nand.
Published on June 13, 2019 by Stephen Heard