Top Chef Michael Meredith Has Opened a New Restaurant in the Britomart Precinct
Mr Morris arrives three years after the chef closed his much-loved Mount Eden restaurant.
Chef Michael Meredith closed the doors of his much-loved Mount Eden restaurant in 2017 to focus on fatherhood. Three years down the track, he's ready to begin another chapter with the opening of a new restaurant in the Britomart precinct.
"I was very fortunate to be able to take time out and enjoy life with my family, however it was always intended that I would eventually come back and establish a simpler, ingredient focused approach experience."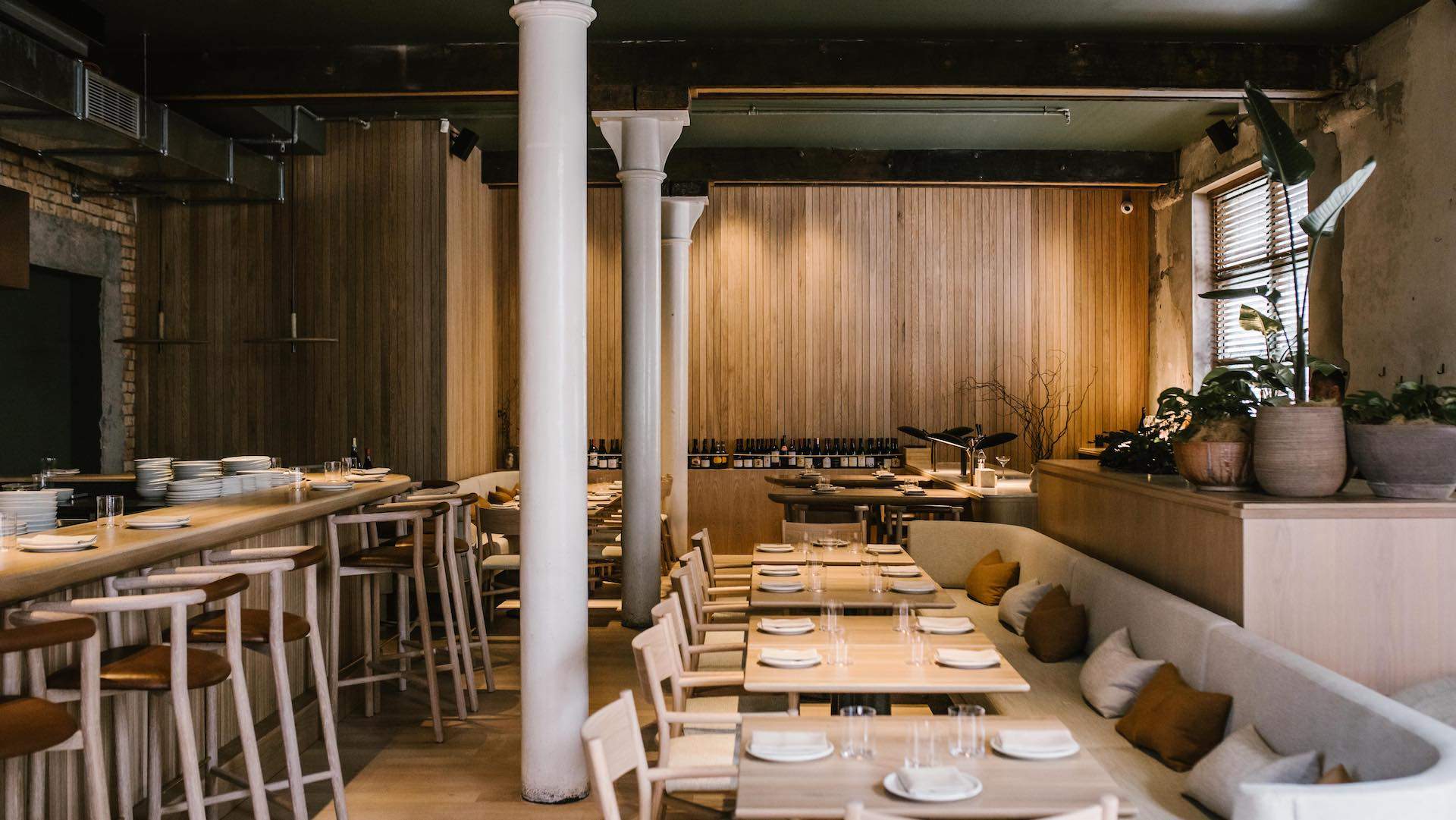 That new experience, Mr Morris, opens this week in the old Cafe Hanoi site — which has since moved across the street into the former 1885 nightclub. The Hotel Britomart designers Cheshire Architects have reworked the interior to be "comfortably rough around its carefully crafted edges."
The main dining room seats around 70 diners and features large booths for groups, perches at the stone bench bar and intimate tables dotted around the oak, concrete and plant-lined space. Elsewhere, the building's former loading dock now serves as a conservatory and the bank vault has been transformed into a 20-person private dining room (Mrs Morris) with its own kitchen.
Where Merediths served up an elite degustation menu, the menu at Mr Morris is less technique-driven, with Michael describing the style of food to be "all about fusing flavour with cultural inspiration — contemporary creativity meeting ancient methodology."
Head chef Fabio Bernardini helped bring together a menu spotlighting unconventional ingredients like wagyu tongue, pork collar, kohlrabi, kinako and black pudding. The latter can be found in place of chocolate in bite-sized pain au pastries.
The pani popo passionfruit rolls pay tribute to Michael's Samoan heritage, while Fabio's South American influence can be seen in the likes of Brazilian pao cheese bread and clam aguachile.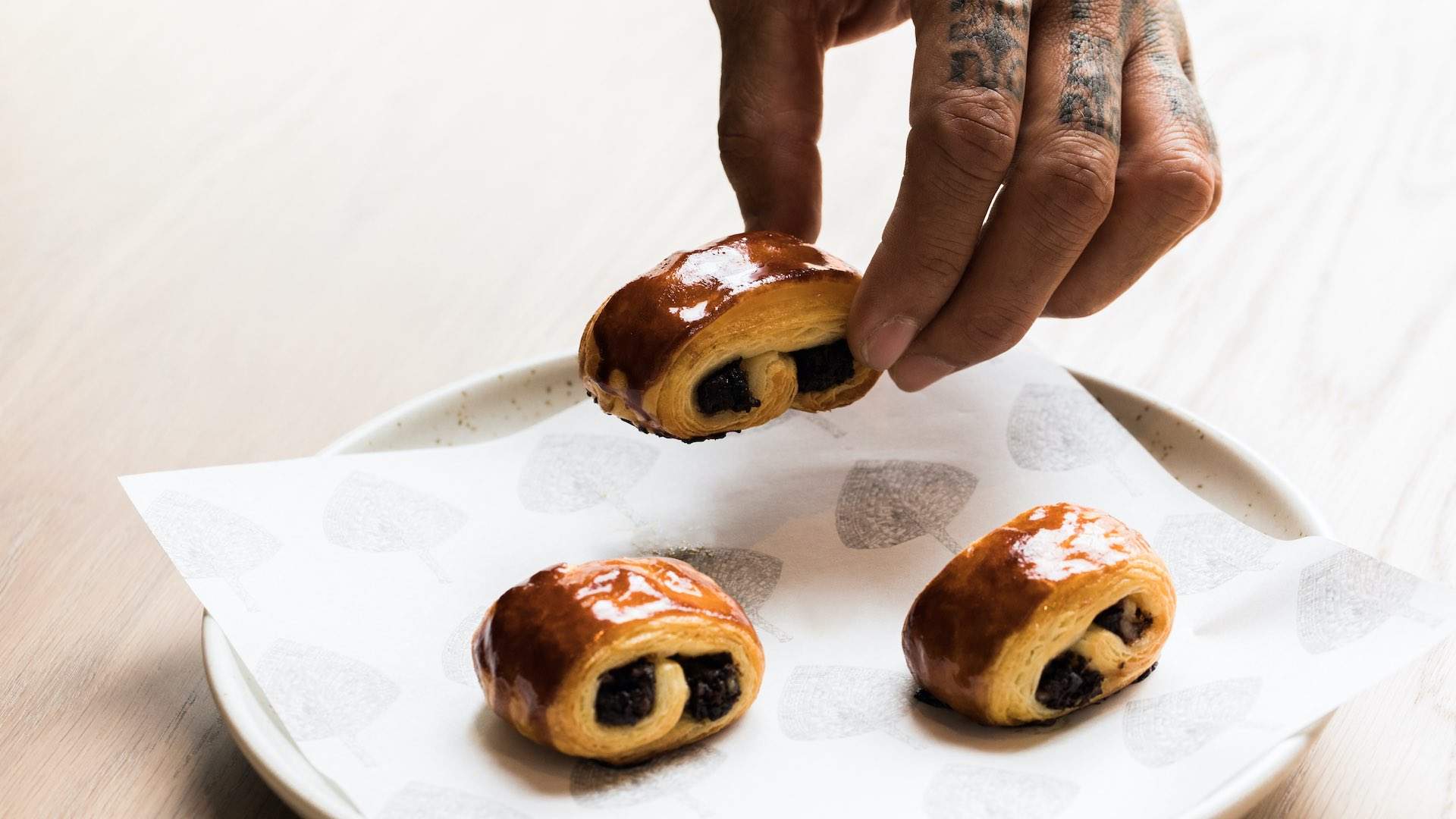 The drinks list highlights seasonal cocktails — from pear and thyme bellinis to tequila sours — as well as New Zealand craft beers, sipping vermouths and 160 wines from organic and low intervention wine makers.
Merediths' dine-by-donation evenings, which helped raise more than $340,000 for various charities, is set to be revived at the Britomart restaurant, with four charities benefiting each year. The first of these will be Starship Foundation with nights confirmed for December, January and February.
Mr Morris happens to be a family affair — the name pays homage to a close family member who passed away last year, while Michael's long-time partner Claire Baudinet will manage marketing and operations for the restaurant.
The restaurant will be open six days a week for lunch and dinner (Tuesday–Saturday) with a four-course set tasting menu reserved for long lunches every Sunday.
Mr Morris is open from Thursday, 19 November. Find it in the Excelsior Building, Corner Galway and Commerce Streets, Britomart. For more information, visit mrmorris.nz.
Published on November 19, 2020 by Stephen Heard