Two's Ordinary, Three's Not a Crowd at QT's Throuples-Friendly Valentine's Day Dinners Around Australia
Book a romantic getaway for three over the ditch and you'll score free oysters at most QT hotels around Australia — or you might win an all-expenses-paid sleepover.
Who made the rule that Valentine's getaways were just for pairs, couples and duos? You can turf that old-school thinking out the window, because we're here in 2023, happy in the knowledge that love comes in all shapes and sizes. And over the ditch, the QT hotel chain is embracing that notion with an inclusive Valentine's Day celebration that's best enjoyed in a crew of three.
On Tuesday, February 14, the brand's sites around Australia — in Melbourne, plus also Sydney, Bondi, the Gold Coast, Canberra, Newcastle and Perth — are paying special homage to the throuples and trios out there in lovers' land with a one-night-only You, Plus Two package. While venues across Australasia will likely be brimming with tables for two, these hotels will be celebrating three as the magic number.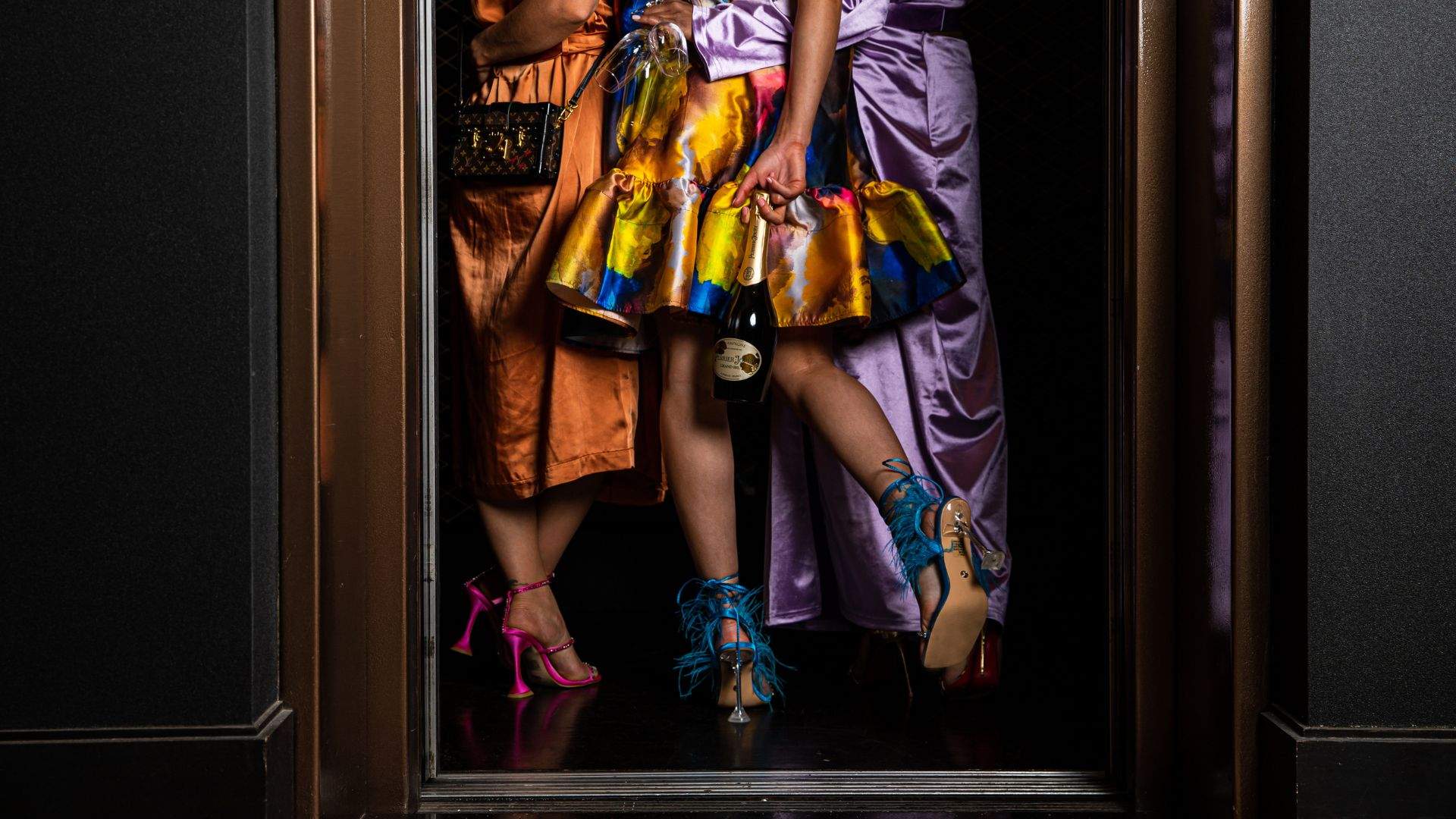 The details vary slightly in different cities, but the first steps are the same: find your passports and book an extra-long weekend over the ditch. Then book a table for three at a resident QT restaurant (or, for QT Bondi, at North Bondi Fish). Do so at Gowings at QT Sydney, Pascale at QT Melbourne, Capitol Grill at QT Canberra, Jana Restaurant at QT Newcastle and Santini Grill at QT Perth that evening and you'll enjoy a little extra love in the form of the venue's Aphrodisiac Hour offering. That's half a dozen oysters and three mini vodka martinis on the house, all to kick off your date night right.
At Yamagen at QT Gold Coast, you'll receive the half-dozen oysters for Aphrodisiac Hour. And at North Bondi Fish, you won't score any free bites, but you will go in the running for a giveaway that's running everywhere.
That competition? All tables of three at each venue on the night will be in with a shot at being crowned the Throuple in Residence for that QT hotel. If you win at whichever QT spot you're at (or North Bondi Fish for QT Bondi), you'll be invited to keep the loved-up festivities going with a private hotel room, complete with robes, pillows and all the cushy amenities you could hope for.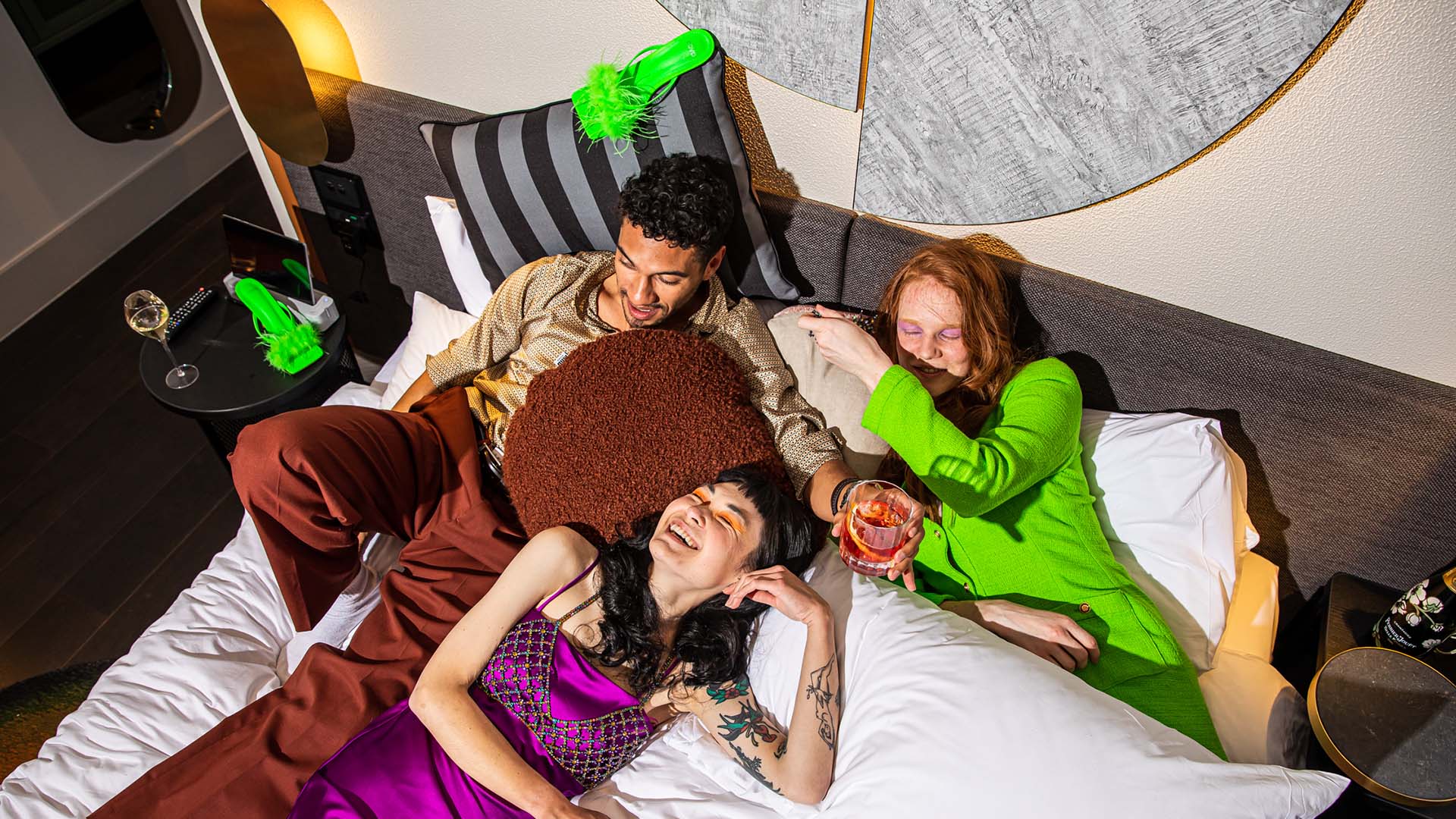 Sadly, New Zealanders will have to travel over the ditch to get this particularly luxe ménage à trois — the deal isn't running at QT hotels here in Aotearoa. But don't worry, the QT hotels in Auckland, Wellington and Queenstown are leaning into love in their own way. The hotel chain will be brewing 'love potions' at its bars and offering guests special V-Day prizes.
At any of the QT's three signature bars (Rooftop at QT Auckland, Reds Bar at QT Queenstown and Hippopotamus at QT Wellington) this month you can get a cocktail that has been mixed and mingled with No Ugly's libido tonic, which claims to make you horny through ingredients of ashwagandha, maca root and ginseng. And while you're there, play Spin the Bottle throughout February and go in the draw to win prizes — including a luxe night's stay with champagne, strawberries and "libido lifting luxuries" (use your imagination for that one). There's no explicitly specified number of people allowed in the room, so if you're there with a plus-two, that's up to you.
QT's You, Plus Two package is available across Australia on Tuesday, February 14, with slightly different deals at different hotels. The Do Not Disturb package is available at all three QT hotels in New Zeland for the month of February — learn more here, 
Concrete Playground Trips
Book unique getaways and adventures dreamed up by our editors