FOOD & DRINK
Wellington's Bean-to-Bar Subscription Service Has Released a Boozy Chocolate Box
The small batch chocolate bars include one based on the combo of beer and salted nuts and another styled around the piña colada.
With the silly season right around the corner, boutique craft retailer and subscription service The Chocolate Bar has created a new craft chocolate box showcasing some of our finest brewers, distillers and winemakers.
Named 'The Grown Up Chocolate Box', each collection contains four bars of craft chocolate infused with some of New Zealand's tastiest tipples. The collection was curated by Wellington chocolate expert Luke Owen Smith and features chocolate makers Shirl + Moss, Baron Hasselhoff's, Hogarth Chocolate Makers and Foundry Chocolate, with liquid assistance from Behemoth Brewing, Thomson Whisky, Stolen Rum and The Hunting Lodge Winery.
The chocolate bars include one based around beer and salted nuts, another incorporating manuka smoke single malt whisky, a piña colada-style creation infused with rum and topped with pineapple, cherry and coconut, and a take on the wine biscuit giving off whiffs of merlot malbec blend.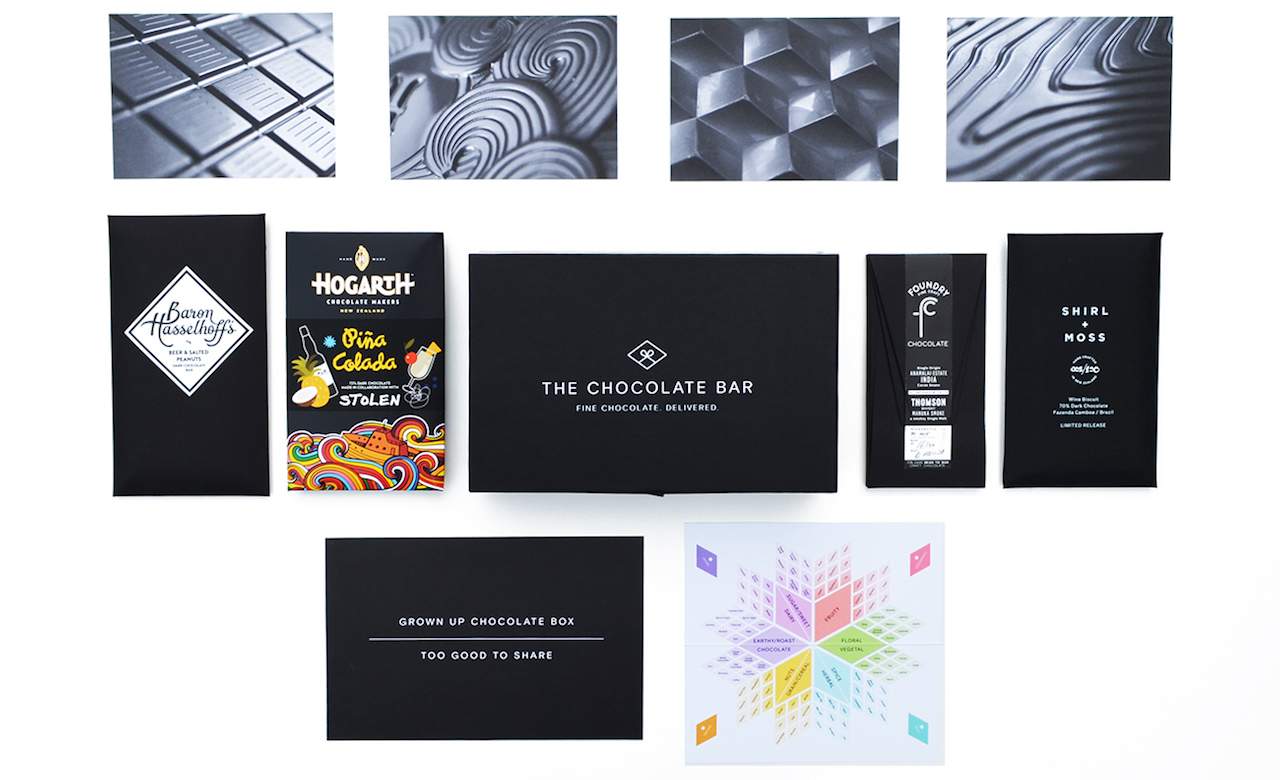 Alongside the beautifully packed bars, customers receive a guide to tasting fine chocolate, information about all of the producers involved, how the bars were made and details of the cacao origins. Owen Smith says this is an entirely new chocolate experience and an opportunity to discover chocolate made in micro batches, from the bean, and using some of the finest, rarest and most ethical cacao in the world.
The Chocolate Bar prides itself on sourcing the highest quality bean-to-bar craft chocolate from across the globe. Bean-to-bar products are handcrafted all the way from the humble cacao bean to the finished product. It's not as sweet as the stuff being pumped out by conglomerate candy factories, and typically doesn't contain dairy.
Each box is priced at $85, with free shipping in New Zealand). Visit ​thechocolatebar.nz​ for more information and to order your box.
Published on October 28, 2020 by Stephen Heard