Where to Dine Solo in Auckland
Ten options for when you just need some alone time.
Craving gourmet food, a cold beer and a side of alone time? Well, it seems you're not the only one (ironically). Multiple global reports show that dining solo is becoming increasingly popular. While once upon a time it may have been an intimidating task to take yourself off for a meal alone, nowadays people are jumping at the chance to indulge in some rare quiet time accompanied solely by their cuisine of choice.
However, you need the right setting to ensure this scarce commodity is enjoyed to the best of its possibility. You need somewhere with the perfect trifecta of tasty food, solo seating options and warm atmosphere. So, we've done the hard yards for you and selected the top places for a date with yourself below.

One of the best little cafes in Auckland is also aptly suited for the lonesome dinner. Sharing seating space with the neighbouring eateries in the open court of St Kevin's Arcade, it's the perfect spot to blend in to the background and observe the many characters of K' Road. With some of the most tempting sweet treats in town, killer coffee and surrounded by interesting shops to browse, this is a top spot to take yourself on a date. Also worth visiting in the arcade: Egg & Spoon for breakfast sandwiches, Icho for affordable Japanese and Gemmayze Street for authentic Lebanese cuisine.
St. Kevin's Arcade, Karangahape Road.


Or as it's better known, The Fed, is a much-loved Auckland institution. Located in a narrow building on Federal Street, taking up minimal space is advantageous when trying to dine here. The bar seating is perfect for the solo diner. Owned by Al Brown, The Fed serves cuisine looking to replicate the old school NYC Jewish deli food. We highly recommend the reuben served with one of the tasty craft beers on offer. The large side order of poutine is also a given.
86 Federal Street, CBD.


With a beautiful outdoor area, two-seater tables and a bar area, Odettes acts as a dreamy, serene location to savour your own company. Focused on local, seasonal produce, Odettes serves up a great all-day menu and does coffee so fabulously strong you'll leave with a hairier chest than King Kong.
City Works Depot, 90 Wellesley Street, CBD.

This cute little cafe is better experienced alone. The walls are lined with books to keep you company and the seating space is limited, making your lack of dining buddy an asset. Handy tip, the bacon butty is the hangover cure you've been searching for your whole adult life.
1 Wellesley Street West, CBD.


No solo dining list would be complete without a good ol' ramen joint. This tiny hole-in-the-wall spot on Albert Street serves up delicious, slurpy noodles into the wee hours of the morning. The cosy setting can only seat a maximum of ten, so coming without company is ideal. Located between two bars, a late night ramen excursion also has the potential to provide some welcome entertainment. The company now has a slick second outpost on Khyber Pass in Newmarket — also worthy of solo visits.
17 Albert Street, CBD // 483 Khyber Pass, Newmarket.


Embracing the Japanese-Peruvian culinary sensation of Nikkei, Azabu serves up a variety of fresh, delicious options. With seats lining one of the cooking stations, a solo trip to Azabu is the perfect opportunity to observe the talented chefs create beautiful dishes, sans distraction.
26 Ponsonby Road, Ponsonby.


Surrounded by hotels, Depot sees many tourists and solo diners, making it a great spot to both people watch and inconspicuously dine alone. Another one of Al Brown's creations, Depot has earned its spot as one of Auckland's most popular eateries. Another great option with bar seating so you can see the action unfold while you dine.
86 Federal Street, CBD.

Consistently recognised for its mind-blowingly good sushi, this busy little Japanese spot is always worth the trip. Fill up your plate from the sushi buffet or order off the menu and settle at one of the small tables for one. You'll soon find yourself so ensconced in food appreciation that you really won't give a hoot whether you're dining alone or not.
183 Symonds Street, Eden Terrace.


This cafe nestled in amongst the hustle and bustle of Takapuna's Hurstmere Road is an unexpected gem. Opening onto Hurstmere Green, sitting outside on a sunny day is absolute bliss. Offering creative, organic, health conscious dishes, this is a guilt-free (but still delicious) way to treat yourself. Finish your meal off with a stroll along Takapuna beach to truly clear the mind and make the most of the outing for one experience.
33-45 Hurstmere Road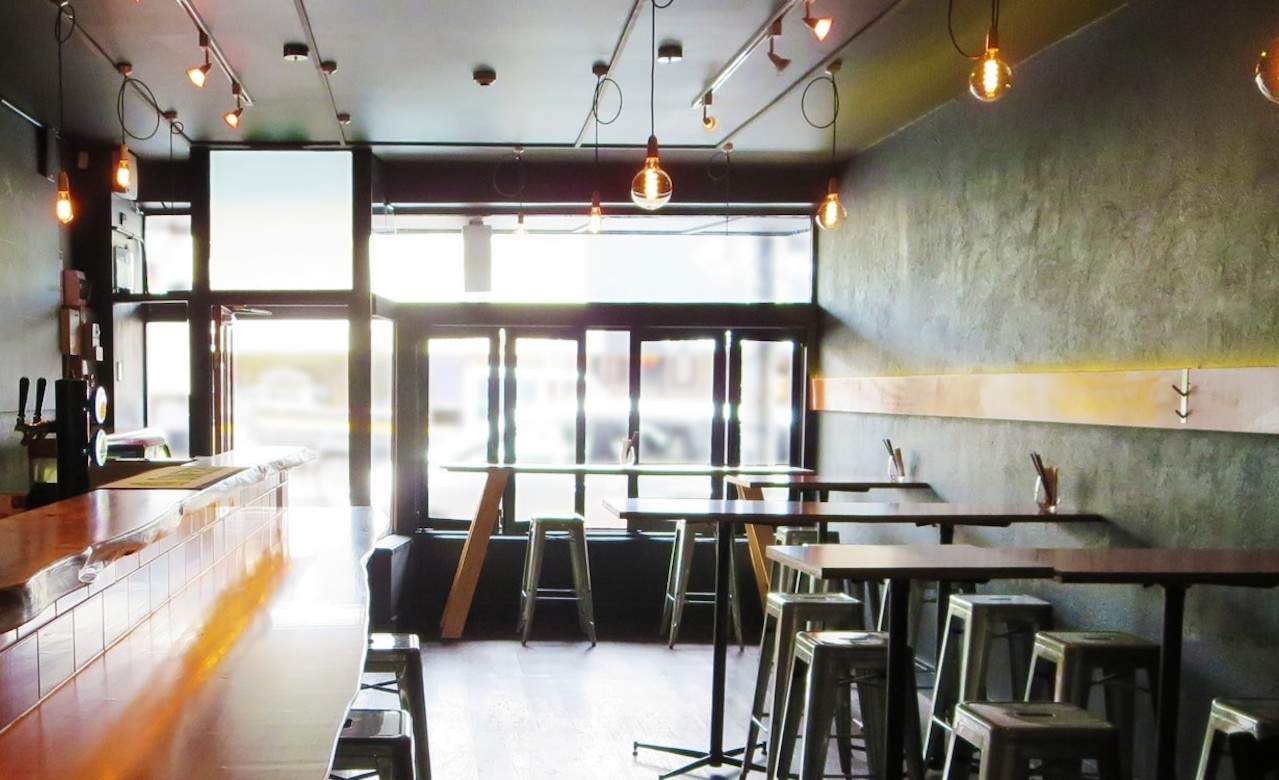 This buzzing ramen joint has bar seating overlooking Mount Eden Road, so you can watch the world go by while scoffing down some mighty fine noodles. Owned by the people who bought us Kazuya, Zool Zool delivers laid back dining and a cool vibe. Hot tip, the pork buns are the perfect side to accompany any of the drool worthy ramen options.
405 Mount Eden Road, Mt Eden.

Header image: Odettes.
Published on May 31, 2018 by Charlotte Caines