FOOD & DRINK
You'll Soon Be Able to Stay In (and Grab a Snack At) a Pop-Up Taco Bell Hotel
Think taco-themed rooms, tacos for breakfast and taco-inspired poolside cocktails.
Since late 2017, Taco Bell has been making inroads into the fast food scene Down Under, with four stores now open in Queensland, a total of 50 planned across Australia by the end of 2021 and up to 60 set for Aus as well as New Zealand by 2023. That's great news if you're a local fan of the US Tex-Mex chain. If you're extra fond of the company's burritos, quesadillas, nachos and — of course — tacos, you could always book your next US holiday at a pop-up Taco Bell hotel.
The Bell: A Taco Bell Hotel and Resort will welcome guests from August 9, operating for a limited time only. If you're wondering what's in store, it's "a destination inspired by tacos," according to the eatery. Think taco-themed rooms, tacos for breakfast (and lunch, dinner and snacking on whenever the urge hits), a Taco Bell gift shop and an onsite salon doling out Taco Bell-inspired nail art.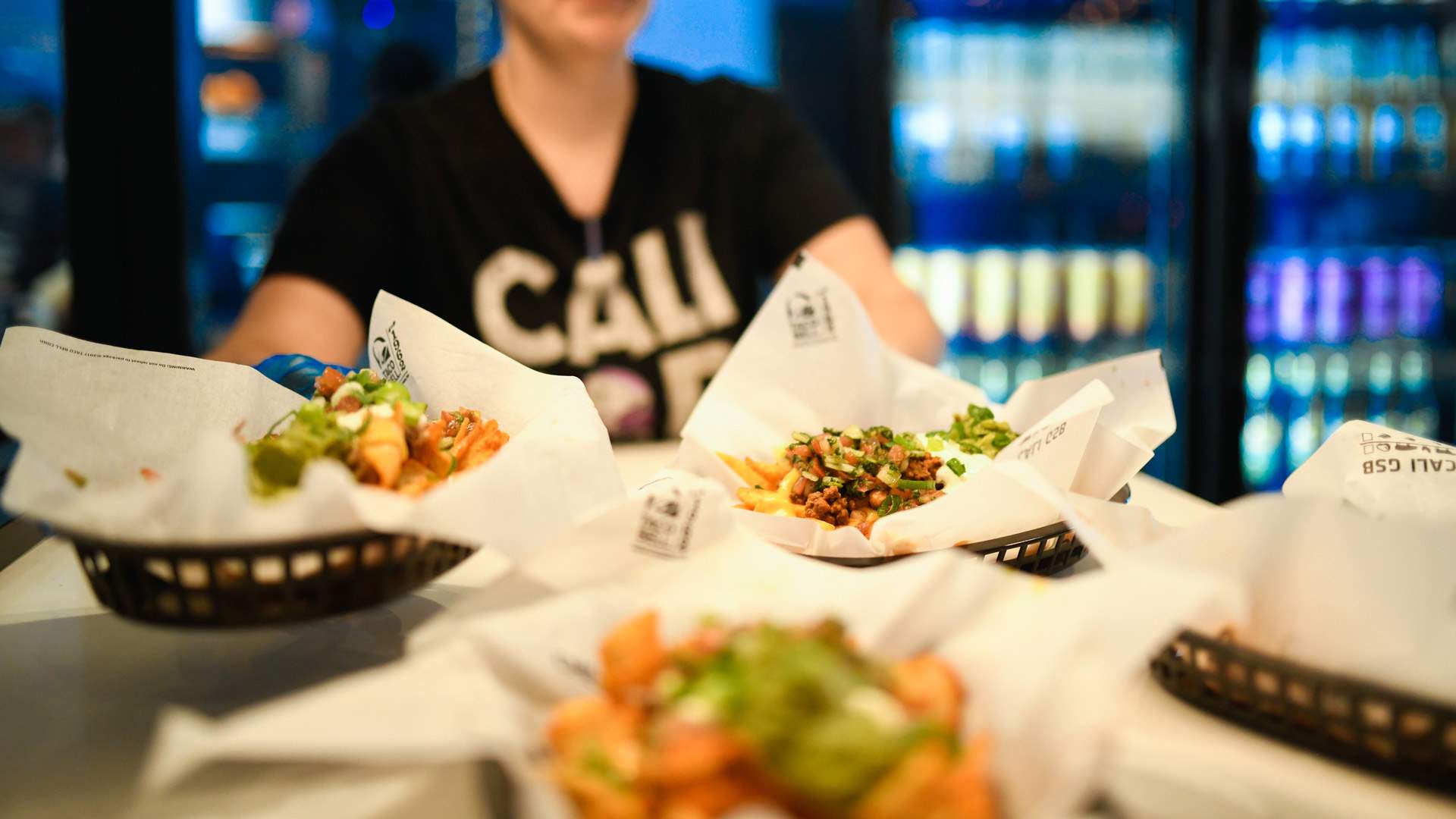 Apparently the poolside cocktails will also be given a Taco Bell twist, which hopefully doesn't mean boozy liquid concoctions made of meat, salsa, avocado and tortillas. Alcohol seems like it'll be a big feature, with the hotel strictly for those aged 18 and over.
As for the rest of the joint's food, The Bell will also serve up an exclusive menu, in case you're feeling like you've already eaten every Taco Bell dish ever.
With the chain founded in Southern California back in 1962, eager taco lovers will need to head to the area — to Palm Springs to be exact, although the exact location hasn't been revealed. Reservations will open in June, and there's no word yet on just how much a stay will set you back.
For more information about The Bell: A Taco Bell Hotel and Resort, keep an eye on the hotel's website.
Published on May 19, 2019 by Sarah Ward