The Carlin Boutique Hotel
From international hotelier Kevin Carlin, this one-of-a-kind, boutique luxury hotel on Queenstown Hill offers unmatched views and a "beyond five-star experience".
On the fairly unassuming Hallenstein Street in picturesque Queenstown sits one of the most luxurious new offerings in New Zealand's hotel portfolio, offering a personalised accommodation experience worth travelling for.
The Carlin is the brainchild of US-born hotelier Kevin Carlin, a property developer with a special connection to the region after buying up large swaths of land here decades ago in a move he says people claimed was "nuts". But unlike other hotels in the area, his newest venture and namesake does not sit on the crowded shores of Lake Wakatipu. Instead, it's found quietly up Queenstown Hill and therefore boasts jaw-dropping views of the lake and CBD.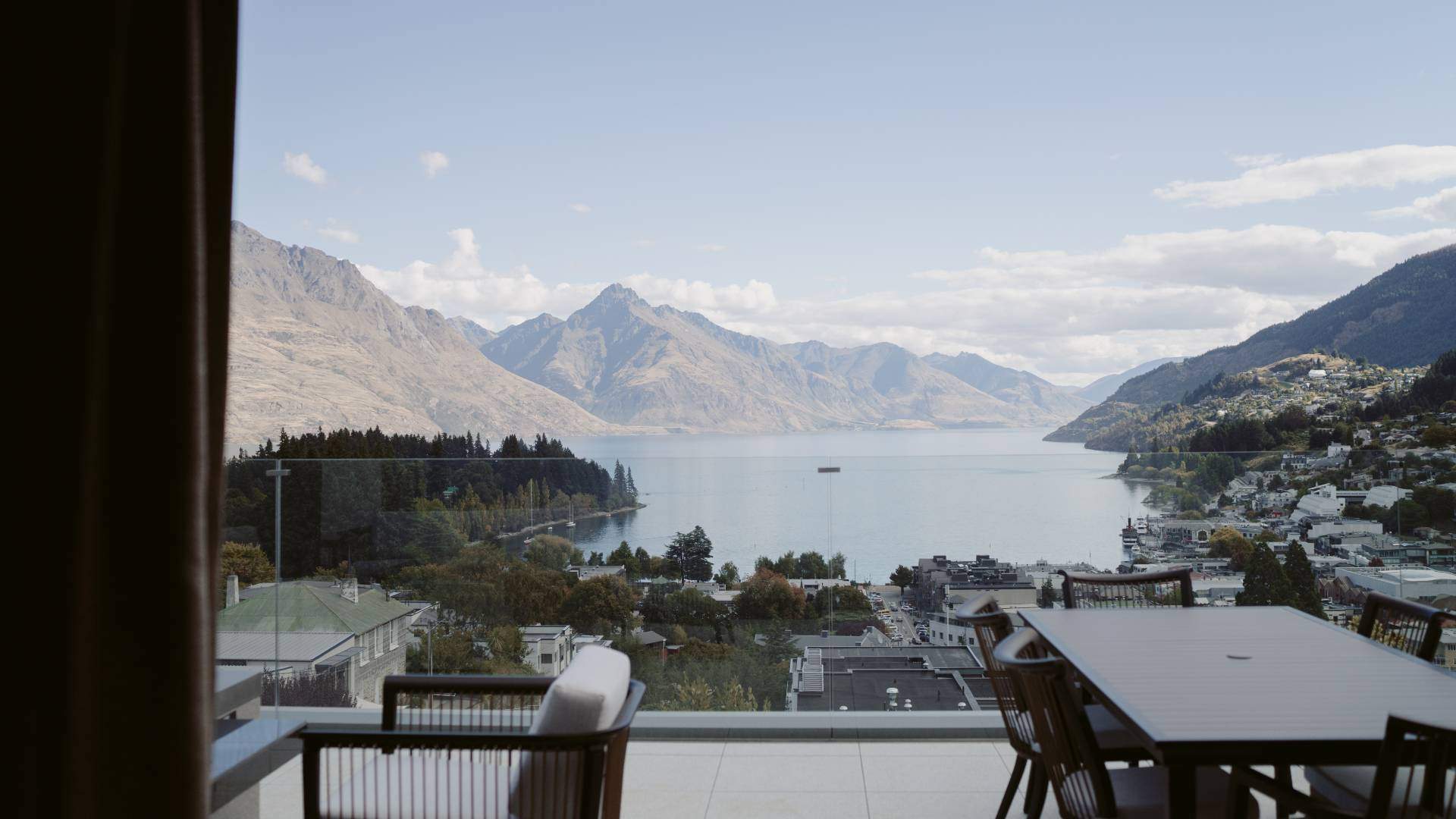 For those after a luxurious hotel experience, The Carlin is fairly unmatched. If you're looking for a typical five-star experience look elsewhere – this hotel modelled on the luxury hotels of Europe offers a range of spacious suites with 88 to 500 square metres of indoor and outdoor living space, and boasts a ''beyond five-star' experience.
The "beyond five-star" features include (but are not limited to) private butlers, private chefs, private massage, a separate private entrance and access to a private jet and luxury vehicles — you can take a Bentley for a quick shopping sojourn into town and save your legs from the hike back up the hill afterwards.
While most hotel balconies are an afterthought, that's not the case here – instead, your outdoor space has been maximised to make the most of those views. You'll find a spa, a fireplace and a full-sized dining table for entertaining. Want to host a dinner party? Your suite has a fully stocked kitchen — although you'll probably want to leave cooking preparations to your private chef.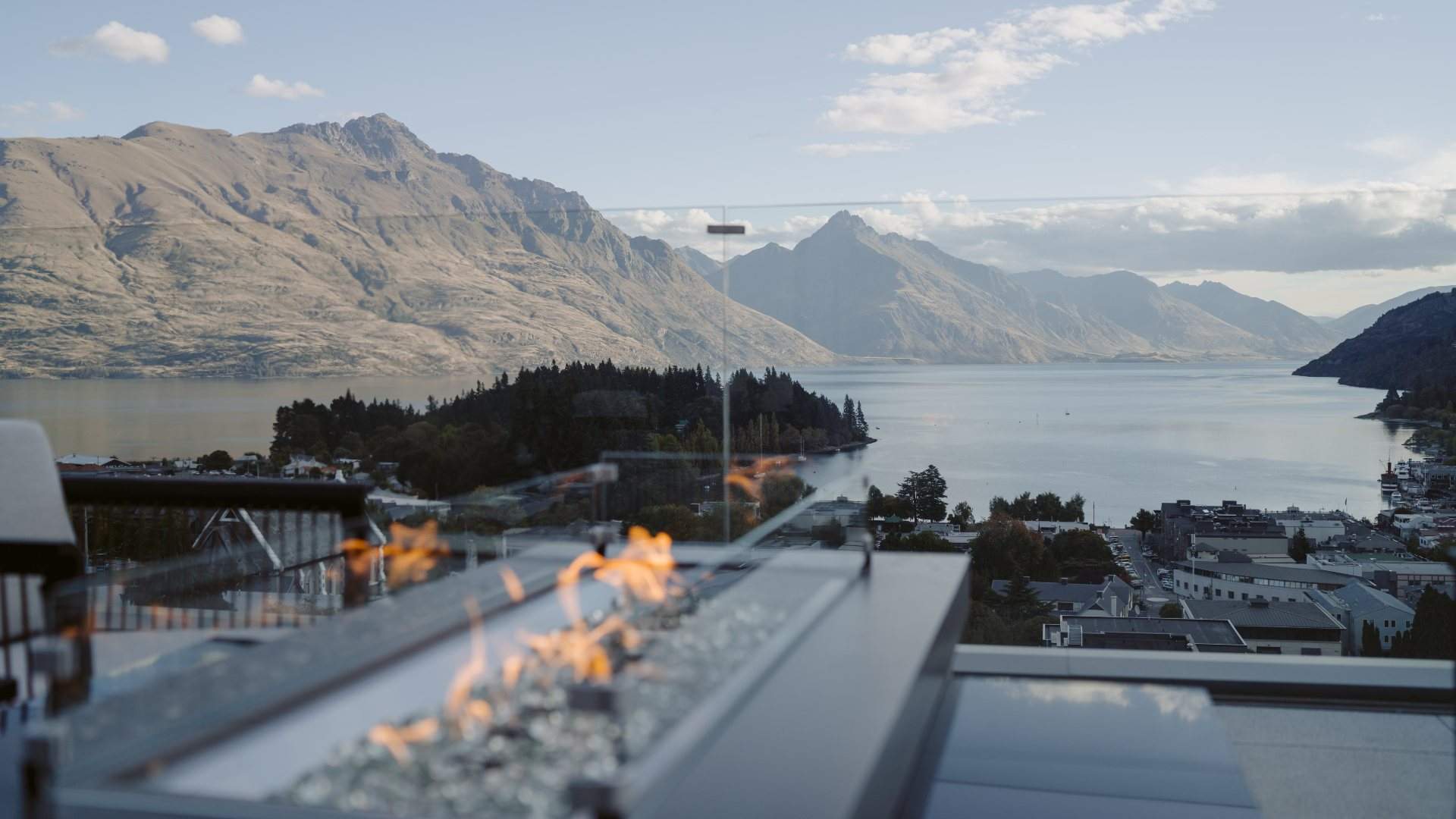 Our experience:
Our arrival at the Carlin for a recent stay was marked by an extensive tour by the man himself. While clutching our welcome cocktails (dirty gin martini for me, spaced rum old-fashioned for my partner) we were taken around the various one-, two-, three- and four-bedroom suits – including a peek at the penthouse. More resembling a full-scale apartment, The Carlin Skyhome is the largest penthouse suite in Australasia. It has seven bedrooms spanning three floors, and a separate quiet entrance "for when Tom Cruise comes to stay", according to Carlin.
If you want to book in hoping to spot celebs or royalty you'll probably be out of luck as discretion is the name of the game here. The hotel only accommodates a maximum of 50 guests at one time and can even be booked out by single groups – Carlin told us he has a family taking over the whole hotel for a week in December.
Once you've settled into your suite and noticed the unique touches luxuriously appointed in gold and marble, showered with the Molten Brown toiletries and tried out the wildly exciting modes on the toilet (turn it into a heated bidet if you're so inclined), it's time to head downstairs for dinner.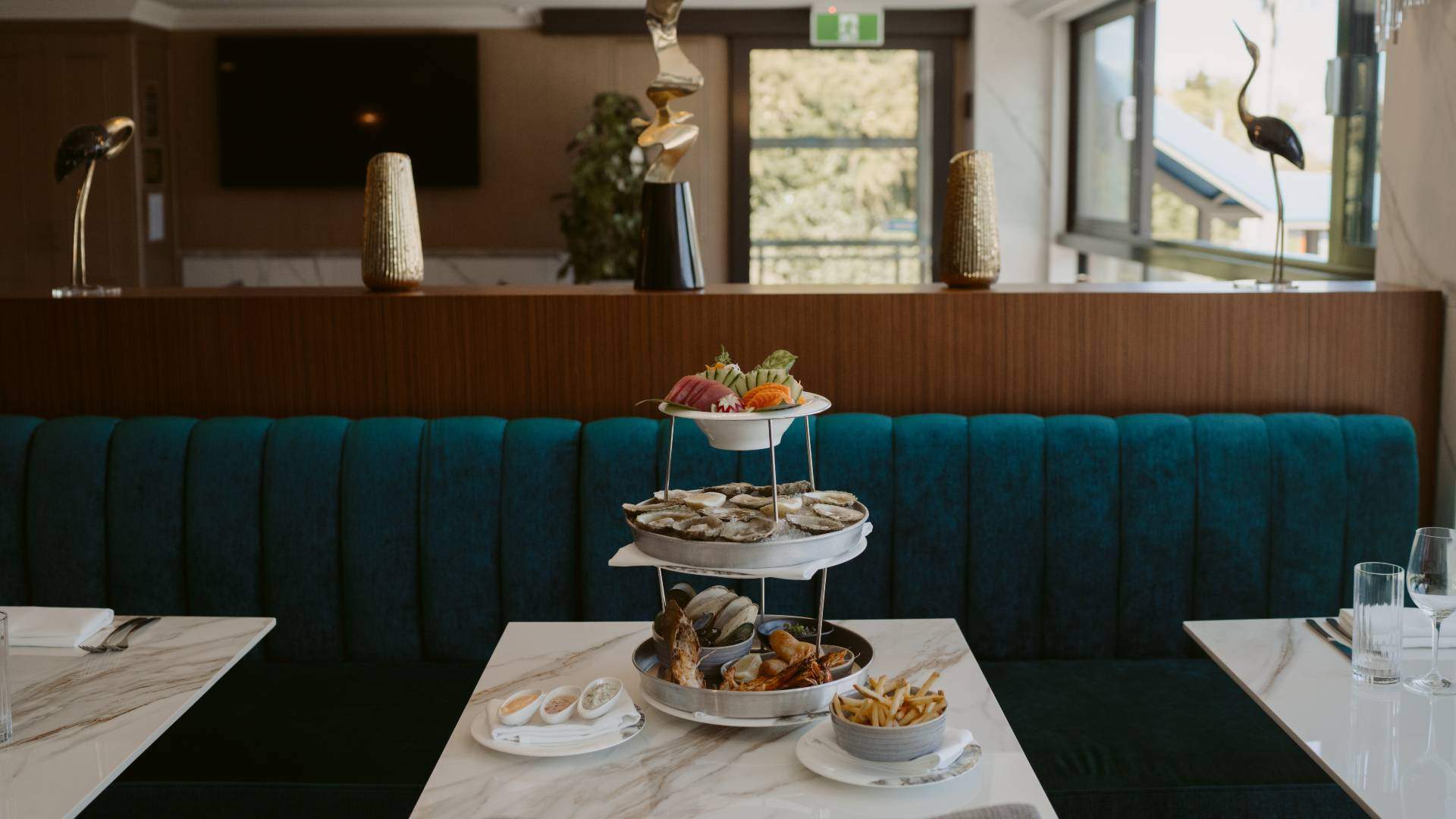 Oro (meaning 'gold' in Italian and Spanish) is the hotel's single restaurant, and hospitality brains will notice the clever separate hot and cold pass system designed by Kevin Carlin himself. This eatery offers a further elevated experience and one not reserved solely for hotel guests – you'll spot a mix of Queenstown locals taking the opportunity for a special occasion meal.
The menu has a local lean, making the most of suppliers from the region. Standouts include the grilled ora king salmon, South Island venison, line-caught seafood and lamb rack from Royalburn Station — a name that will stand out for fans of Nadia Lim's television series Nadia's Farm. We opted for steaks, and upon learning my partner was a scotch man, the wonderfully attentive front of house brought out various examples on offer on a board so he could choose the most appealing cut.
It's that attention to detail that most stands out at the Carlin — nothing is a bother. And while you're drinking, dining and chatting you'll realise the tinkling piano playing while you dine isn't a Spotify playlist, but the work of the hotel owner himself, taking a quick 10 minutes to entertain guests with a virtuoso performance in the corner.
Attention to detail, indeed.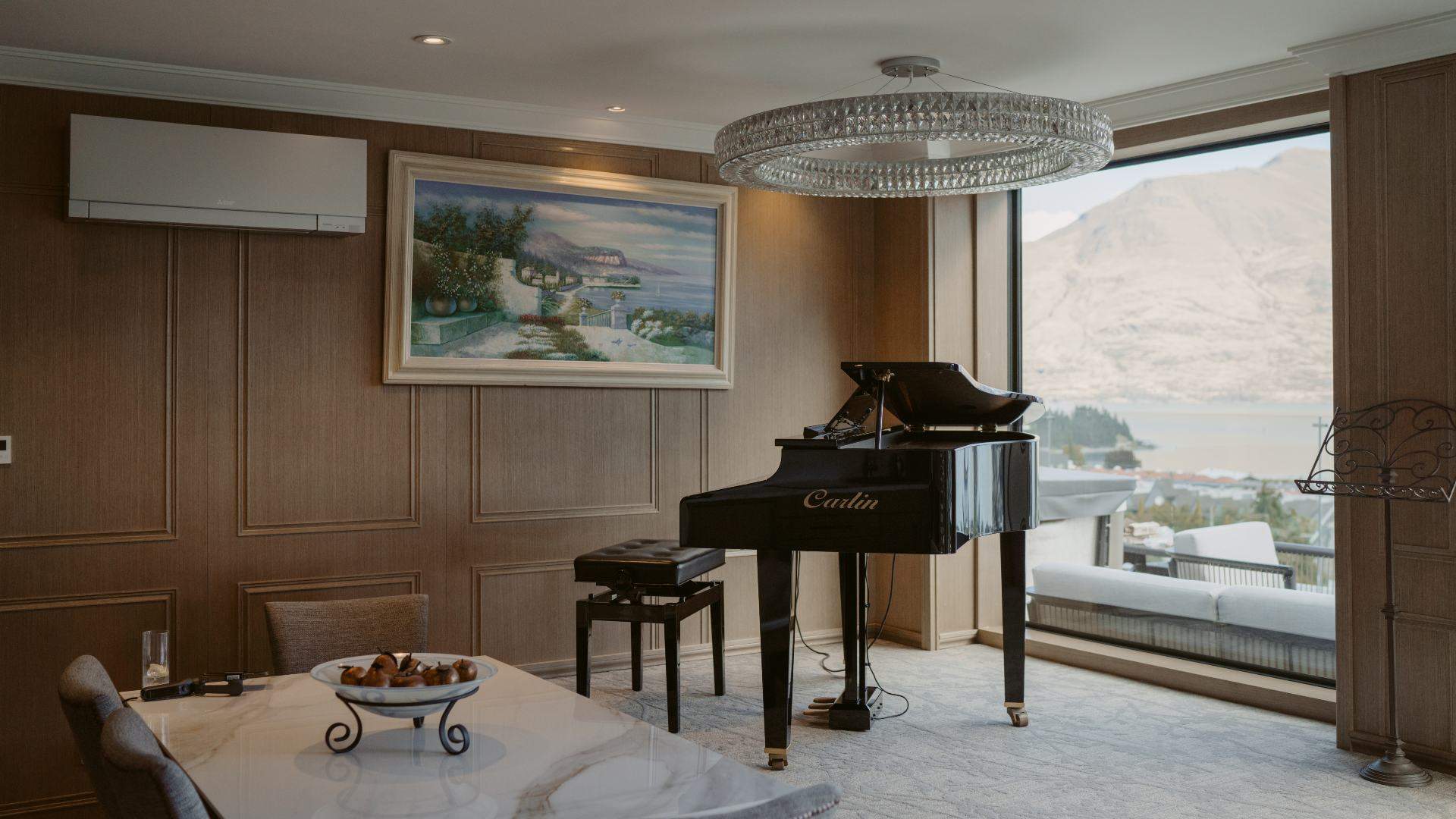 Introducing Concrete Playground Trips
Book unique getaways and adventures dreamed up by our editors