Melbourne Will Soon Be Home to Australia's Second Movenpick Hotel and Its Daily Chocolate Hour
The chain's 172-room CBD site is set to open in May.
If you're the type of traveller who chooses their hotels for the perks and extra inclusions, then you'll be particularly excited about an upcoming new addition to Melbourne's accommodation offerings. Mövenpick Hotel Melbourne on Spencer is set to launch sometime this May, marking the Swiss brand's second site in Australia, after Mövenpick Hotel Hobart opened earlier in the year — and if either the chain's name or its country of origin have you thinking of sweet treats, yes, they're part of the hotel's menu.
For starters, Mövenpick Hotel Melbourne will be celebrating chocolate hour every afternoon. Going on the Hobart setup, that's when you'll receive a free dessert — such as an eclair, brownie or truffle — when you purchase a chocolate-flavoured cocktail, mocktail or affogato. Mövenpick's hotels all serve the brand's line of food and beverages as well, which means that Mövenpick ice cream is also available.
The menu doesn't just cater to your sweet tooth, though. At breakfast, guests can choose to enjoy juice-blended energy shots, along with a range of health-focused and nutritious options available to eat in or grab-and-go.
One of more than 80 of the brand's accommodation sites worldwide and run in collaboration with Accor, Mövenpick Hotel Melbourne will boast 172 guest rooms housed within the new 78-storey Premier Tower development on Spencer Street. It's decked out with boutique interiors, and comes complete with a 25-metre swimming pool, sauna and gym.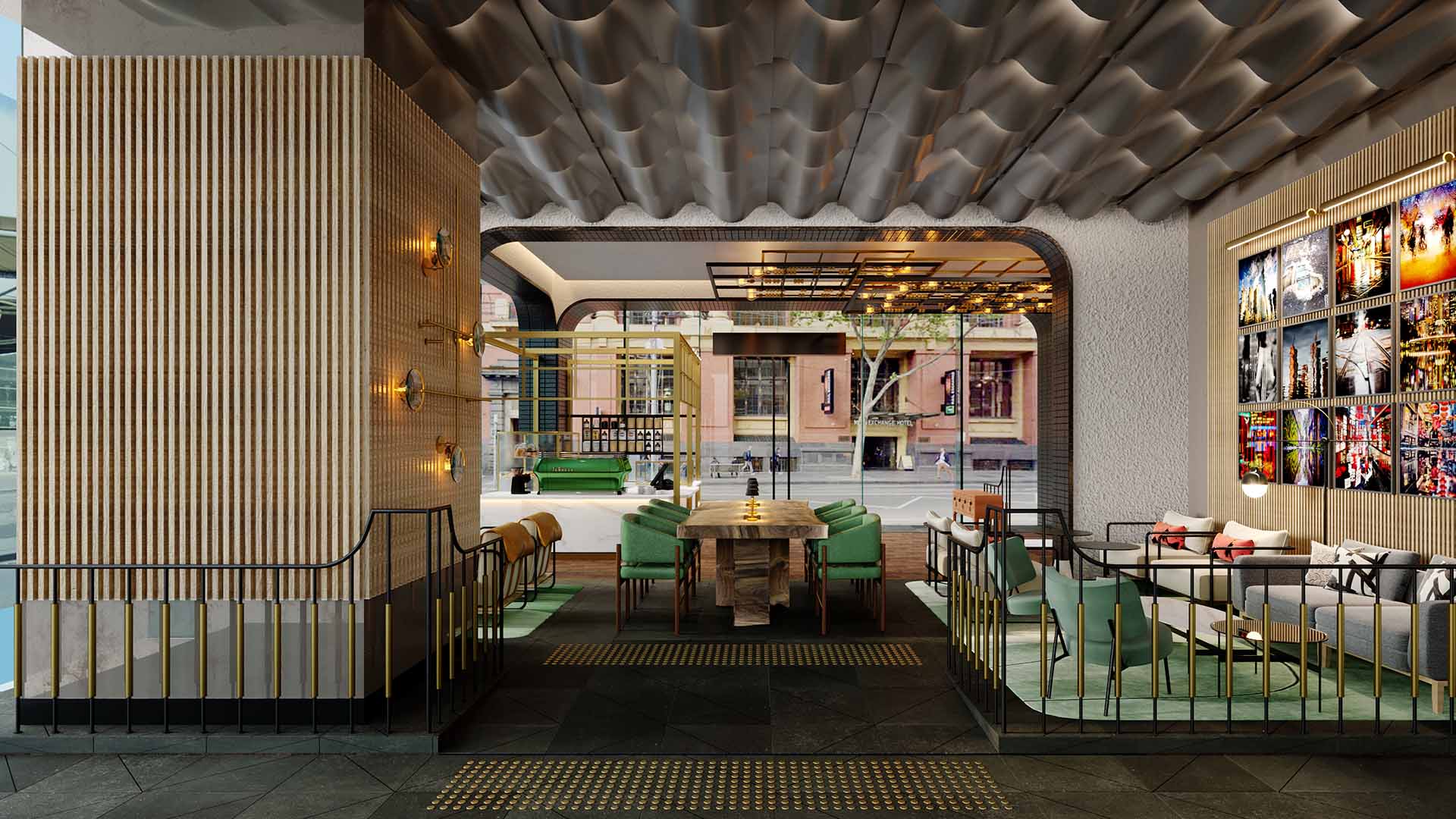 The new hotel will also be home to a southeast Asian restaurant and bar, which'll rock a contemporary fitout courtesy of design agency Greymatters. It's slated to plate up traditional Asian grill and barbecue dishes, and will open daily for lunch and dinner.
Find Mövenpick Hotel Melbourne on Spencer at 160 Spencer Street, Melbourne, from May 2021. Head to the Accor website for bookings and other information.
Images: artists impressions of Mövenpick Hotel Melbourne on Spencer.