Okumnandi
At the end of Ponsonby Road you'll find this spot serving modern South African cuisine.
The Three Lamps end of Ponsonby Road has a bevy of drawcards for food and drink — Beau, Annabel's, Sidart and Hotel Ponsonby are all within strolling distance. But in an often overlooked spot tucked into the group of shops at the end of Ponsonby Road is a modern South African dining experience worth making a trip for.
Okumnandi is central Auckland's first South African fusion restaurant, with a menu offering a modern spin on traditional cuisine. Now open again after a rebrand and refit during the August 2021 lockdown, this snug spot appears minimal and modern from the road. But stroll through the kitchen out back and you can dine in the gorgeously appointed fairy-light-lit courtyard area out back. On the winter evening we attended it was cosily insulated, but we were promised that in the warmer months it will be opened up to make the most of Auckland's summer.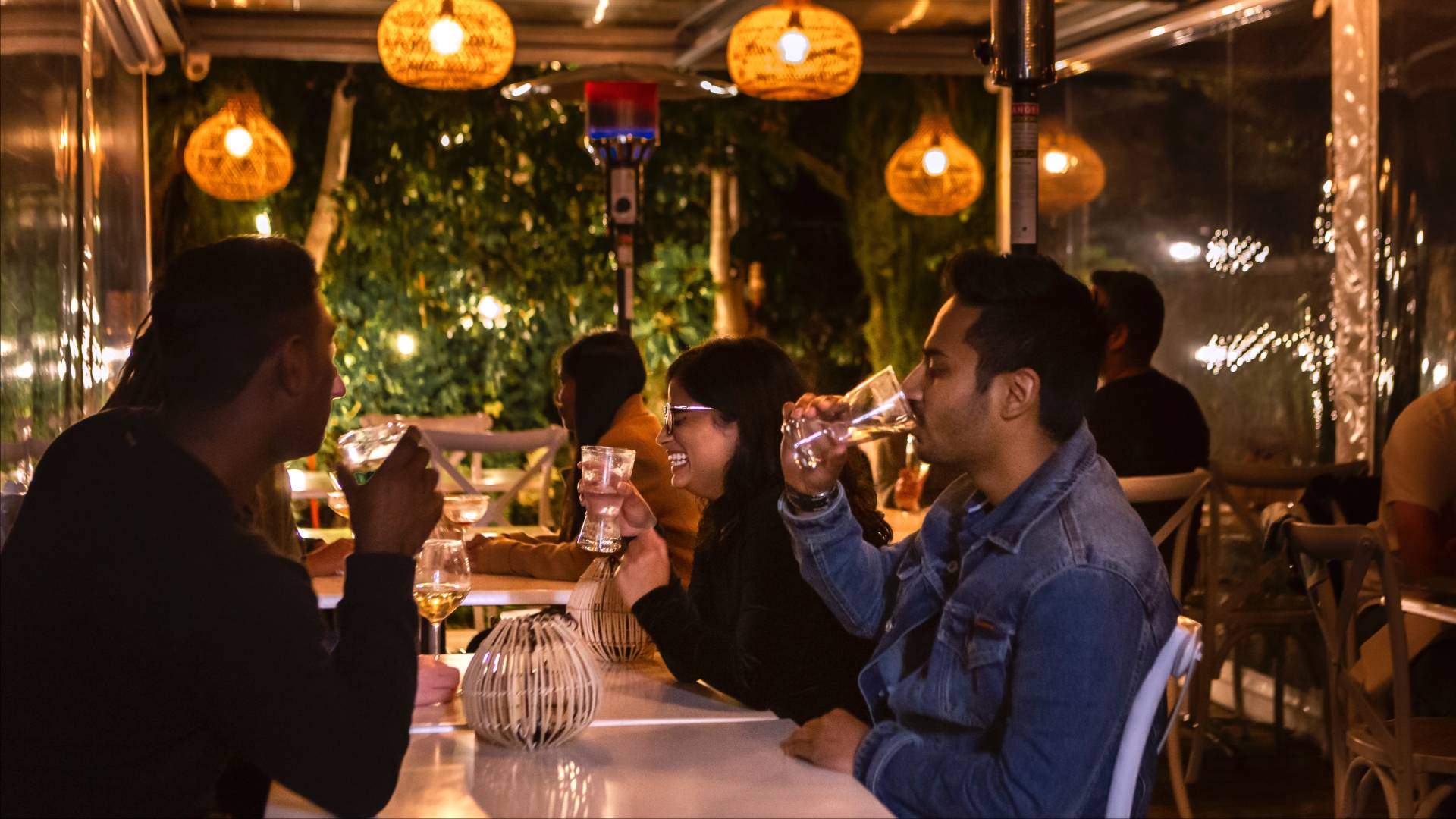 The restaurant's menu is meat-heavy, thanks to its focus on the South African braai style of cooking  — barbequing meats over charcoal. That means you might end up eating three or four varieties of meat in one meal, but just go vegetarian the next day to make up for it — it's worth it.
The signature sharing main is Okumandi's take on a traditional Bunny Chow — no rabbit involved, in case you were wondering. Instead, it's a curry (either lamb or vegetarian) served in an artisanal cob loaf, so you can rip off bread and dunk it in the sauce. It's just as moreish and filling as it sounds.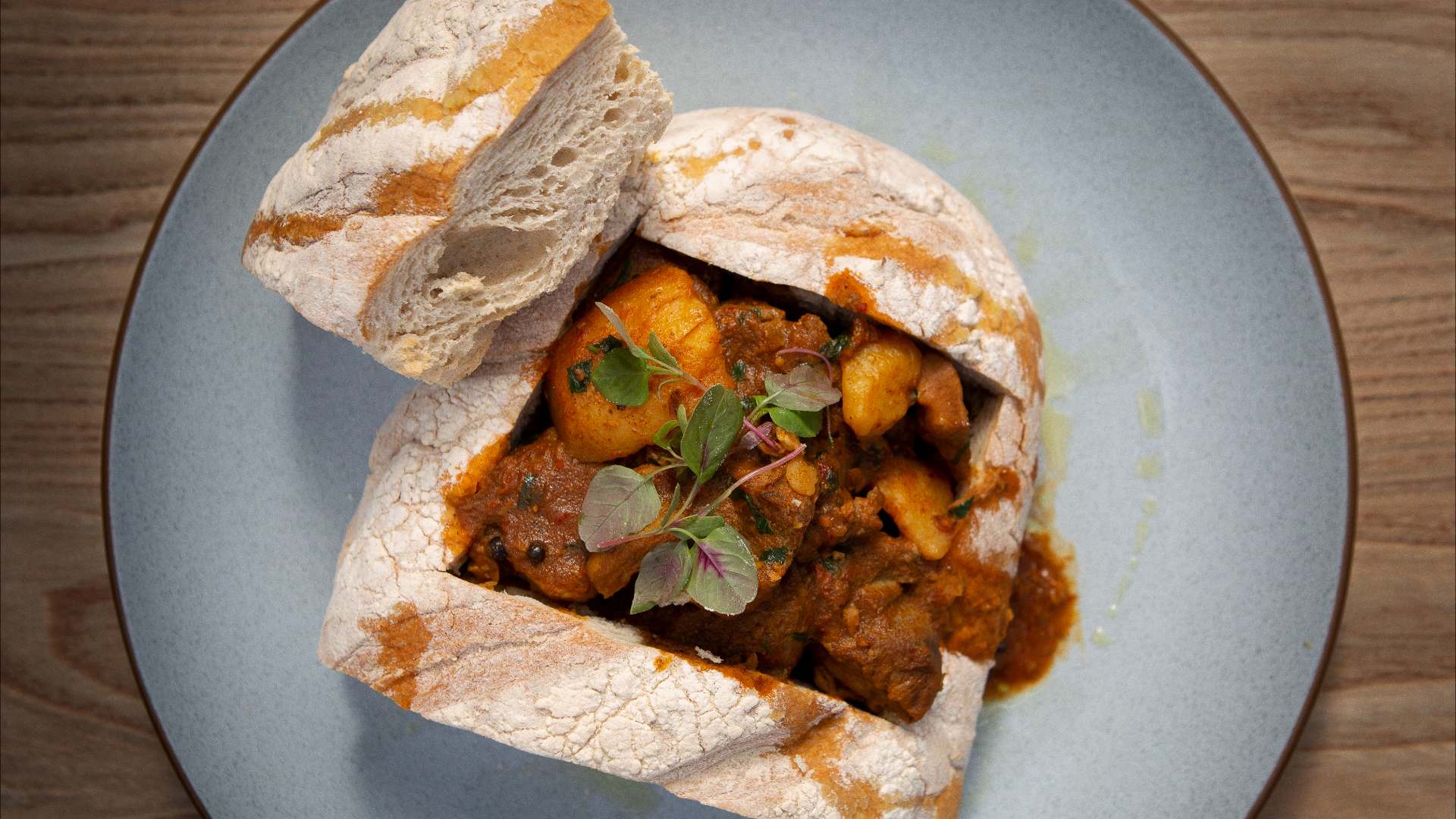 Also worth a try is the chicken liver starter, which comes covered in a creamy peri-peri sauce, and the boerewors sausage which is about the size of a hand and designed to be shared.
Wash it all down with a refreshing cocktail — the extremely crisp Gin Basil Smash was a highlight — and if you have room, finish things off with their signature South African milk tart.
Great for a group dinner or for family dining, Okumnandi lives up to the translation of its Zulu name — "it comes delicious".