Origine
The magnifique French jewel in Commercial Bay's crown is the brainchild of two of the country's hospitality powerhouses Ben Bayly and Chris Martin, along with their wives.
Whether you're a fan of classic French fare, fresh local produce or you just love to watch the ferries roll into Harbour, we have the place you're going to want to make a regular haunt this summer.
Origine is Commercial Bay's new French bistro, found through a fairly unassuming entrance on level two of the boutique inner-city shopping mall. It's taken over the spot previously belonging to Saxon + Parole, with some minor renovations meaning diners now have maximised water views out of the floor-to-ceiling windows. And happily, Quay Street's major works have now ceased, meaning diners can enjoy watching stroll along the waterfront, sans orange road cones.
Origine (pronounced "Ori-gene") is the brainchild of acclaimed chef and restaurateur Ben Bayly (Aosta, Little Aosta, Ahi) and wife Cara, and Chris Martin (Ahi, Melbourne's Vue du Monde) and his French-born wife, Lucile Fortuna. If that wasn't enough of a drawcard, they've also snapped up some powerhouses for the 40-strong staff team including Toulouse-raised executive chef Thibault Peniarbelle (ex-Cassia / The Grove / Apero).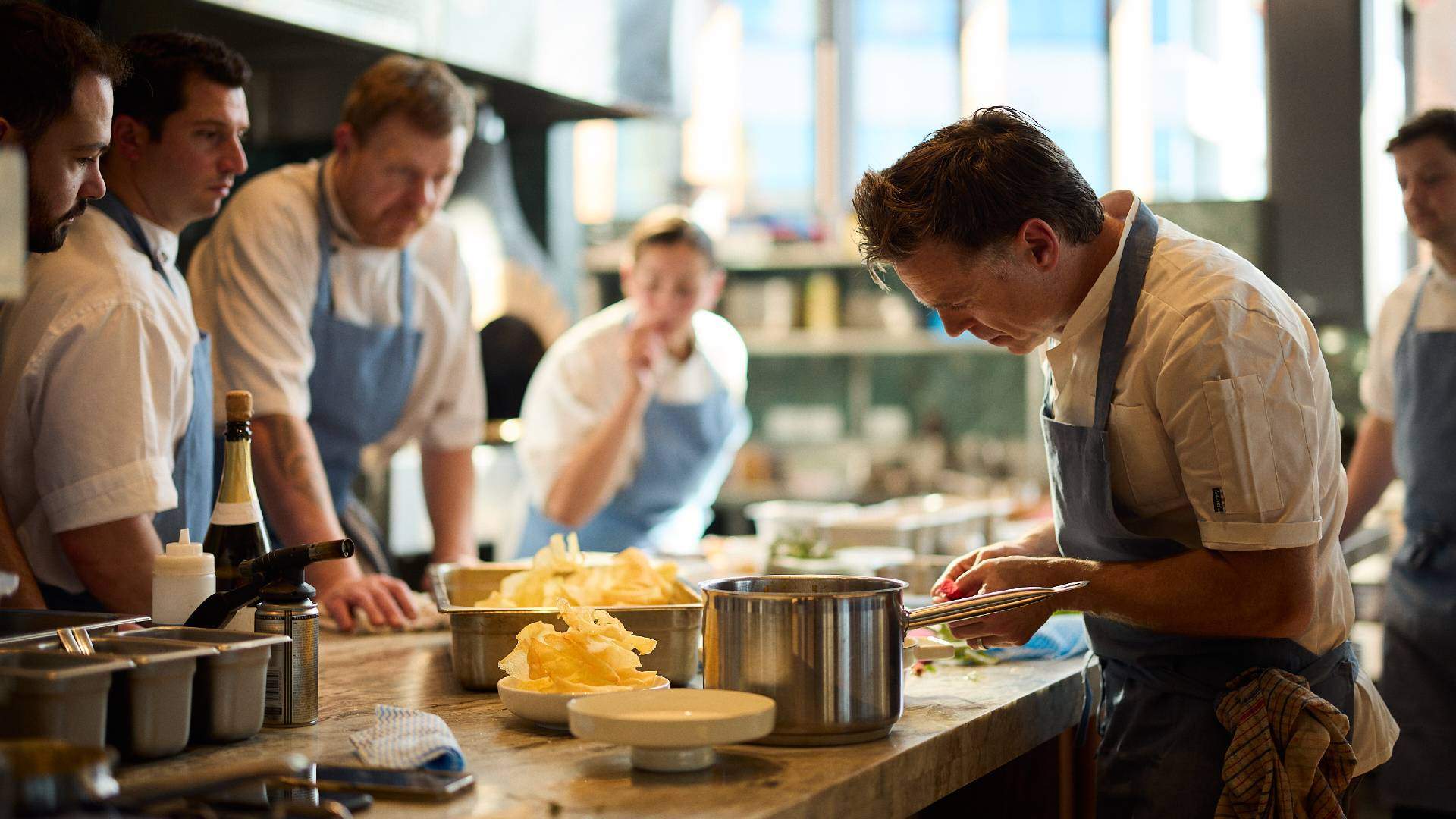 One of those spots where it feels like both the staff and patrons are excited to be there, on the night we went, Origine was bringing a much-needed buzz back into the inner-city— even on a Tuesday. The extensive menu has been curated to represent classic French regional cuisine — using the freshest and best ingredients from around Aotearoa, of course. Diners can choose from hors d'oeuvres (snacks), à partager (to share), pour commencer (starters), plats principaux (mains), accompaniments, child-friendly 'p'tit' options, les desserts and fromages. On top of the food selection is a stunning, French-leaning booze list, including some twists on classic cocktails.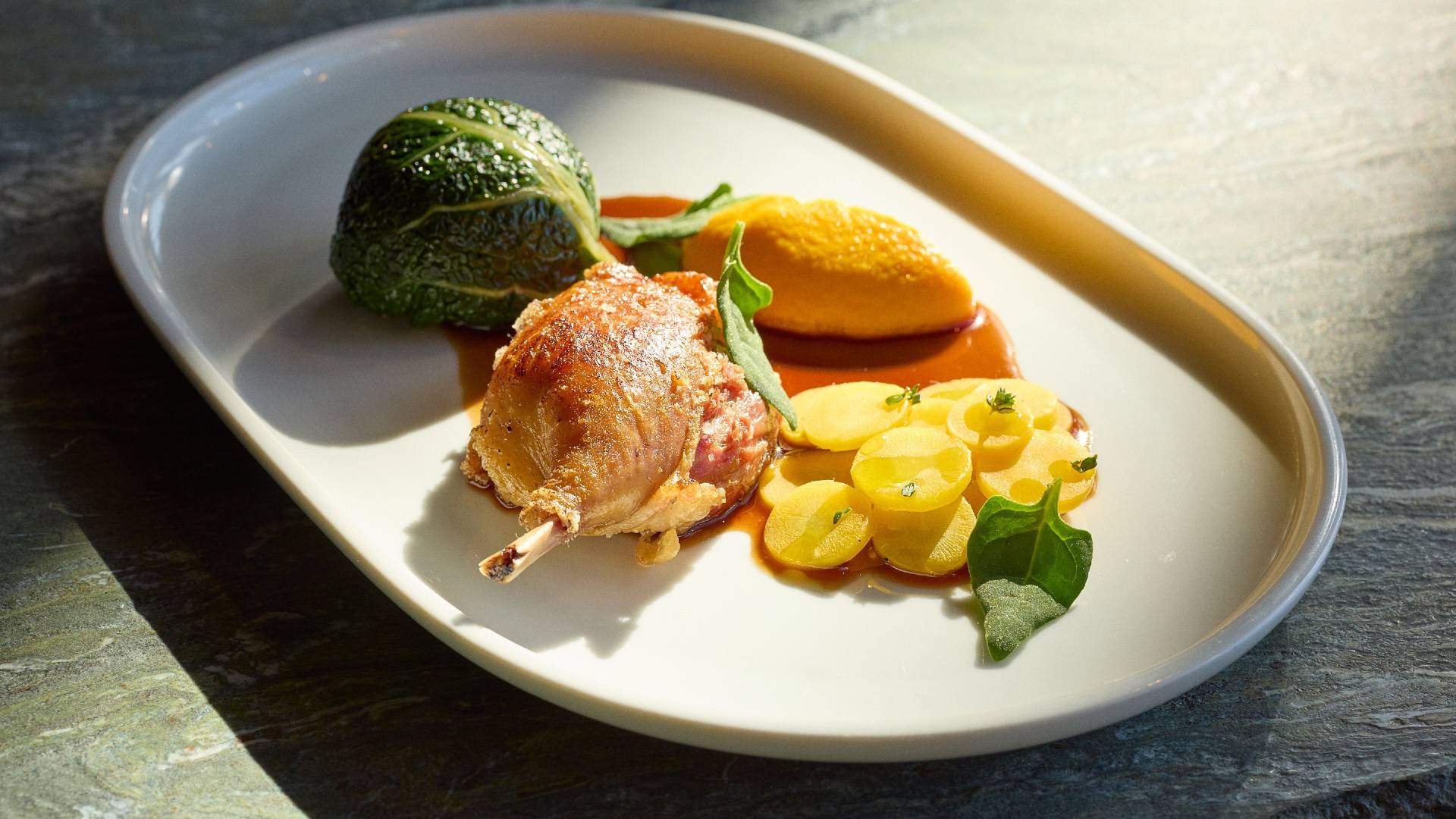 Even if you're not enjoying a Euro-summer with your friends you can pretend to be dining on Champs-Elysée with this huge delicious lineup of classic French fare: think oysters, steak, frites, confit duck, French onion soup, soufflé... And yes, even escargot. Pop in to celebrate a shopping win with oysters, champagne and sunset views, or make a special trip in for a multi-course dinner paired with cocktails and French wines. Just like a traditional French bistro, diners are encouraged to relax and enjoy, no matter how long they're staying.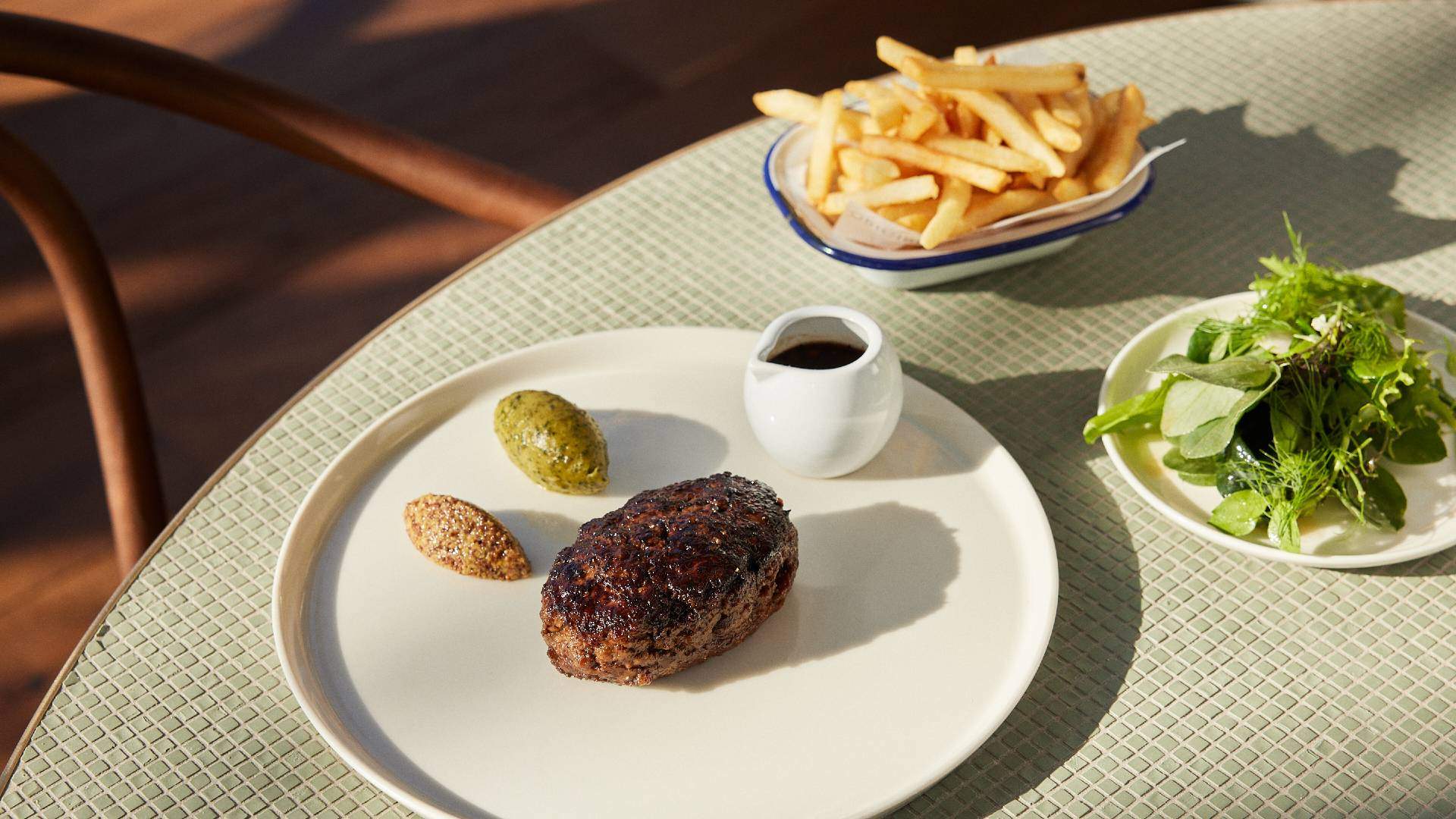 One thing you must make time for is the seafood selection. Thanks to Origine's French inspiration and prime waterfront location, you'd imagine the kaimoana offering to be extensive. However we weren't prepared for the immense list that allows diners to mix and match the underwater offerings, to make a stacked seafood tower filled with their favourites. You might opt for ceviche, oysters, tuna, salmon — or a mix of all the above, or something else entirely. Possibly the best part of this theatrical experience are the heads turning as your bespoke tower is carried through the restaurant to your table – co-owner Chris Martin informed us that once one is ordered, it seems to set off a chain reaction through the restaurant.
With so much combined experience at the helm, we should have known the new eatery wouldn't be doing anything by halves: it's set to open for lunch and dinner seven days a week, alongside new mezzanine cocktail bar Le Bar open five evenings a week. But try and time your visit with at least a couple of remaining daylight hours — those waterfront views are too good to waste.
Images: Josh Griggs
Concrete Playground Trips
Book unique getaways and adventures dreamed up by our editors