Scandal
Ponsonby Road's colonial villa has been painted black and now serves pan-Asian cuisine.
The striking decor of Ponsonby's newest opening Scandal hits you even before you walk through the door. The strip's well-known colonial villa, once home to the fairy lights of MooChowChow and the short-lived Teddy's, has been painted entirely black, while a graffiti-style logo has been carved right in to the brickwork. Inside, it takes more of a sophisticated, industrial-chic approach through a combination of floor to ceiling street art, plush leather couches, hanging basket lamps, illuminated marble and exposed brickwork.
Scandal's menu is not your average Asian-fusion lineup. Head chef Nguyen Duc Thien's attention to detail and respect for each ingredient translates on the plate. Inspired by his travels and expertise, on the pan-Asian-style menu you will recognise ingredients and dishes from Japan, China, Taiwan, Vietnam, Thailand and more. The small and larger plates have been designed to share.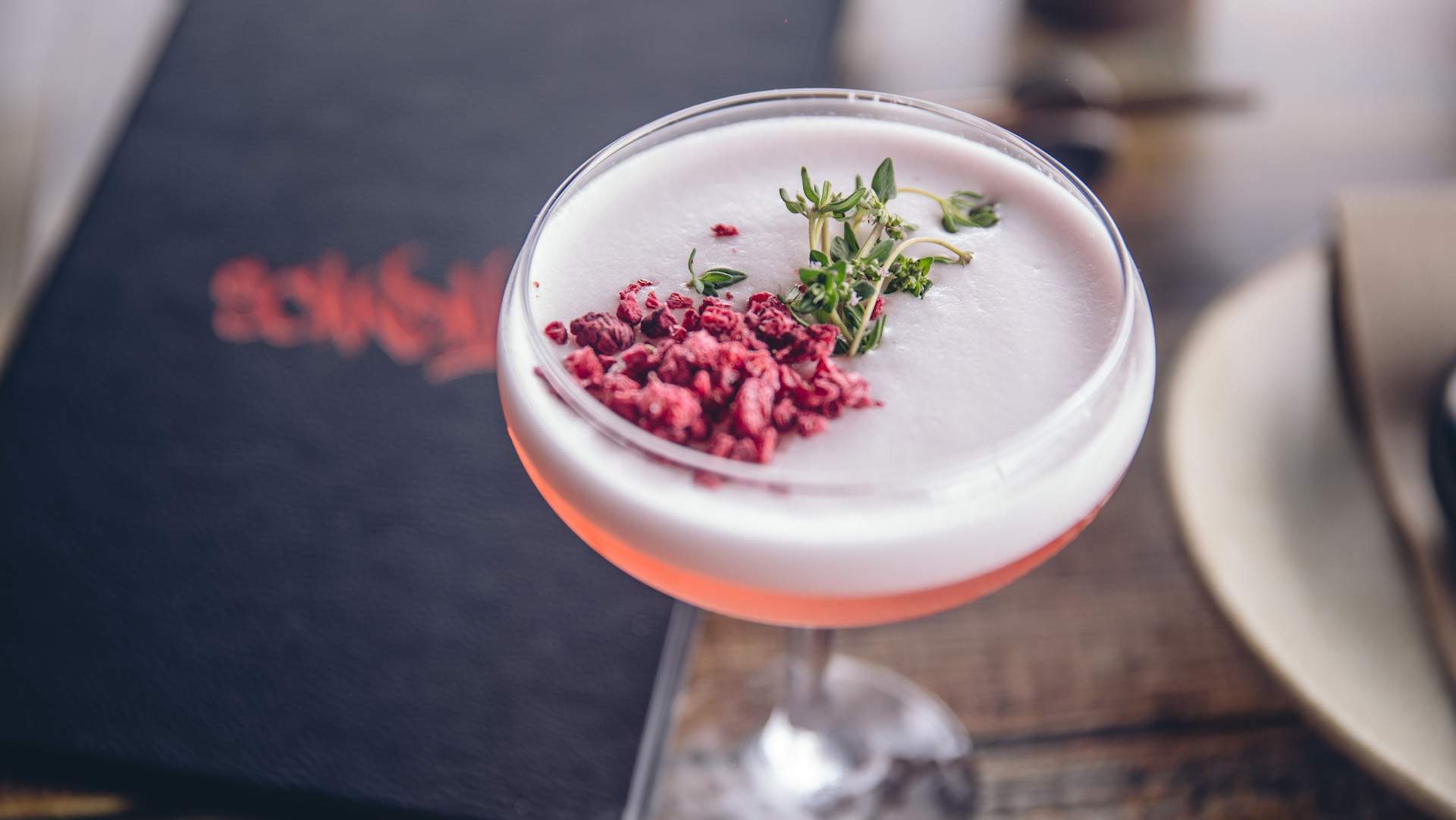 The inventive cocktail menu was created by award-winning mixologist Jeremy Nivern. His signature Tom Yum cocktail is a unique take on the negroni, each sip containing a multitude of flavours and working together to create a delicious start to the evening. Also on the list: a mangosteen mojito, an espresso martini incorporating sugar toasted coconut and a drop topped with popcorn.
On this occasion we started with the raw trevally bites which come served in a crispy rice cracker cup with avocado, tobiko and wasabi. Next was the yakitori scallop wrapped with lap cheong (a Chinese pork sausage) and topped with fennel and green nam jim. Served as four for $20, each portion can be devoured in just one bite. Chef Duc Thien has truly outdone himself with the trio of dumplings. We tried the smoked pork and scallop, which arrive dripping in an umami XO sauce and topped with crispy garlic. Also on the list of potstickers are to tick off are: wagyu gow with five spice caramel and coriander, and shiitake with water chestnut, cabbage and sweet soya sauce.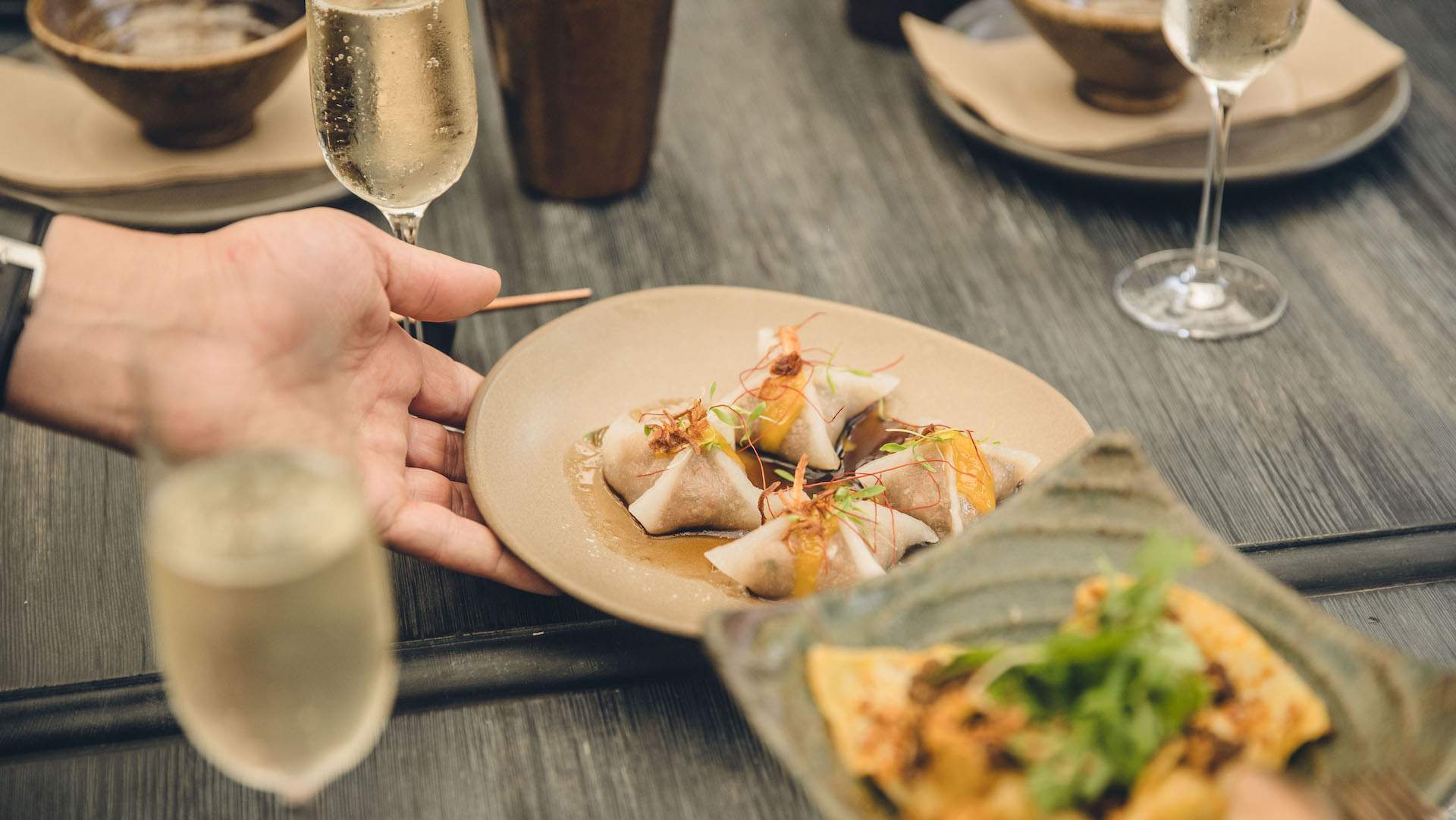 From the larger plates we selected the twice-cooked pork belly. This dish shows off the technical nature of chef Thein's style of cooking. Covered in a crumb batter and paired with sweet miso, kimchi and perfectly grilled eggplant, the pork belly is tender while the aforementioned eggplant adds a smoky sweetness to the overall experience. Diners can also take their pick from Szechuan wagyu beef with sweet rice and picked mushroom, boneless satay chicken wings, and a coconut chicken salad featuring white fungus, sesame seed and tamarind chilli dressing.
We finished with perhaps the standout dish on the menu — and a combination yet to be seen in Auckland — smoked eggplant doughnuts served on a sweet pumpkin curry sauce, praline crumb and lemongrass lychee sorbet. Everything works in harmony with this unique sugary dish — the sorbet providing a hit of freshness that we all yearn after a filling meal.
Late opening hours on Friday and Saturday see the appearance of live jazz, while Saturday mornings are dedicated to the Scandalous bottomless brunch with all-you-can-handle bubbles and dumplings for $59.
Concrete Playground Trips
Book unique getaways and adventures dreamed up by our editors