TRAVEL & LEISURE
A Lunar Eclipse Will Be Visible in New Zealand This Weekend
Head out to your backyard or balcony and look up.
A Lunar Eclipse Will Be Visible in New Zealand This Weekend
Head out to your backyard or balcony and look up.
It's been a busy couple of months of stargazing, with both the Lyrid and Eta Aquarids Meteor Showers lighting up our skies, as well as a supermoon. This weekend, there are another two reasons to look up, too: a strawberry moon and an eclipse.
Well, it's penumbral lunar eclipse. And you'll have to shake yourself out of your warm bed at a super-early hour on the morning of Saturday, June 6 to catch this one.
While the penumbral lunar eclipse — which occurs when the Earth moves between the Sun and the Moon, but they don't form a perfectly straight line — will start around 5.45am, the maximum eclipse will occur at 7.24am. From here, you'll only have a very short amount of time to catch the main event, with the moon setting at 7.28am.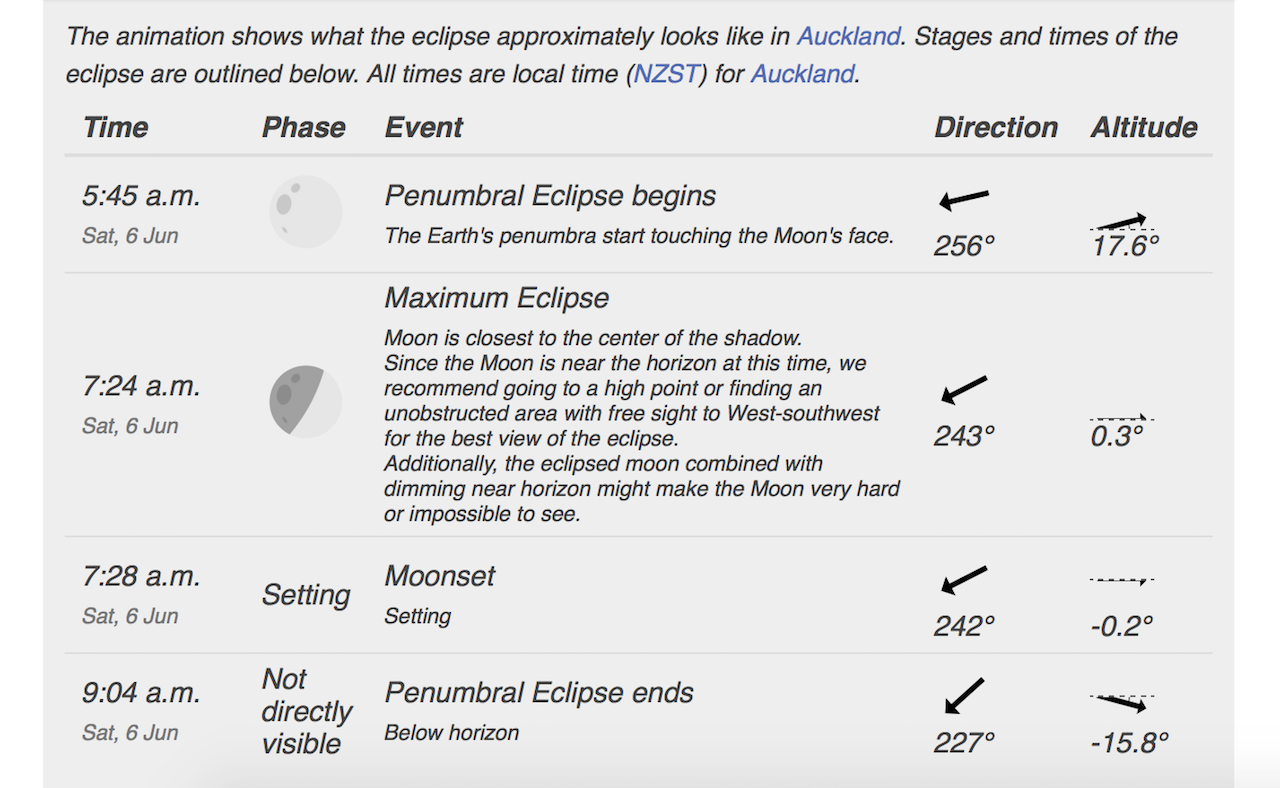 For the full details, timeanddate.com has put together a handy to-the-minute schedule of when the eclipse will be happening in each city.
During a total lunar eclipse, the moon turns a shade of red, but during a penumbral eclipse, which is much subtler, it'll appear to look dark grey or silver. For a lunar eclipse to occur, there must be a full moon. This June full moon is called a strawberry moon after the wild strawberries that ripen at this time of year.
If you can't get a clear view, The Virtual Telescope Project will be live-streaming the partial lunar eclipse from the skyline above Rome from Saturday, June 6 at 7am NZT.
Published on June 05, 2020 by Samantha Teague