TRAVEL & LEISURE
Auckland's Least Awkward Spots for a First Date
Five reliable gems to get you out of a pickle and into something cosier. 
in partnership with

When you're looking for an affordable, quirky and close-to-home first date spot that isn't going to send your date running a mile, consult our guide to Auckland's least awkward first date spots. Together with University of Auckland, we've rounded up five gems which should result in a memorable night out and leave you punching the air.


TIMEZONE GAMES, AUCKLAND CBD
It's bright, exciting and you'll probably spend far too long here trying to get a high score. With games like Candy Crush for the first-timers and air hockey for the arcade-elites, TimeZone Games is perfect for a first date out in Auckland. Teaching the neon-lit couple how to compromise (sure, you like Pacman, but Street Fighter will always take your beau's heart) and dance in-sync, you'll be laughing, sharing those yellow tickets and riding those unseemly horses like you've been together for years. Just don't fight at the end when your wad of tickets only nabs you a keyring.


WHAMMY BAR, NEWTON
For a cheap, rocking night out look no further than Whammy Bar – K' Road's answer to CBGB's. Having hosted international sell-out bangers and New Zealanders alike, it's hip, slightly too warm and you will undoubtedly bump into people you both know, making it an official first date. The acoustics are hella good though, so stay for a glass of house red, a pumping show and maybe romance will blossom in the sweaty pits below Bestie. There's even a great nook to pull your partner away for a chat if the music gets a bit too much, and the mood lighting will enhance any spark, hand holding or lack of concealer. Plus, there's always the opportunity for Lord of the Fries after dancing till dawn — we all have the hunger, right?


THE CLASSIC COMEDY CLUB, AUCKLAND CBD
An accessible, intimate and super local comedy club on Queen Street is just one of Auckland's most-loved and hidden gems. Hiding close to the Civic, you and your soon-to-be-beloved will be up close and personal with some of New Zealand's funniest, raunchiest and controversial comedians. With a bar, snacks, and showing up to seven shows a week, The Classic is the perfect place to get cosy and burn some calories laughing the night away together. This is the perfect place to really know whether you're into your boo or not – do they laugh at the same jokes as you or is it just the crafties they just downed? Either way, you're likely to get to hang out with some of New Zealand's tip-top comedians after the show, maybe get a selfie or two and prove to the world that even if your date went horribly wrong, you went to the right show.


BASEMENT THEATRE, AUCKLAND CBD
One of the more daring options for a first date is attending a show at Basement Theatre. A groovy option for theatre buffs, hipsters or progressives on a budget — the Basement is an Auckland staple for at least one first date. Boasting colourful graffiti, vintage brick and a garage door to welcome you in, the theatre is basically the coolest first date you could go on. And it's not only students who go to these plays — you'll be mingling with the finest actors, playwrights and contemporary business owners in Auckland — it's always handy to have a business card ready. You'll look creative, off-beat and suave while drinking a cheeky craft beer with the artists after the show. Your 'gram will look hot, and you can discuss the ins and outs of the play with your date afterwards while drinking cocktails at the bar. Plus, who could say no to those low student ticket prices?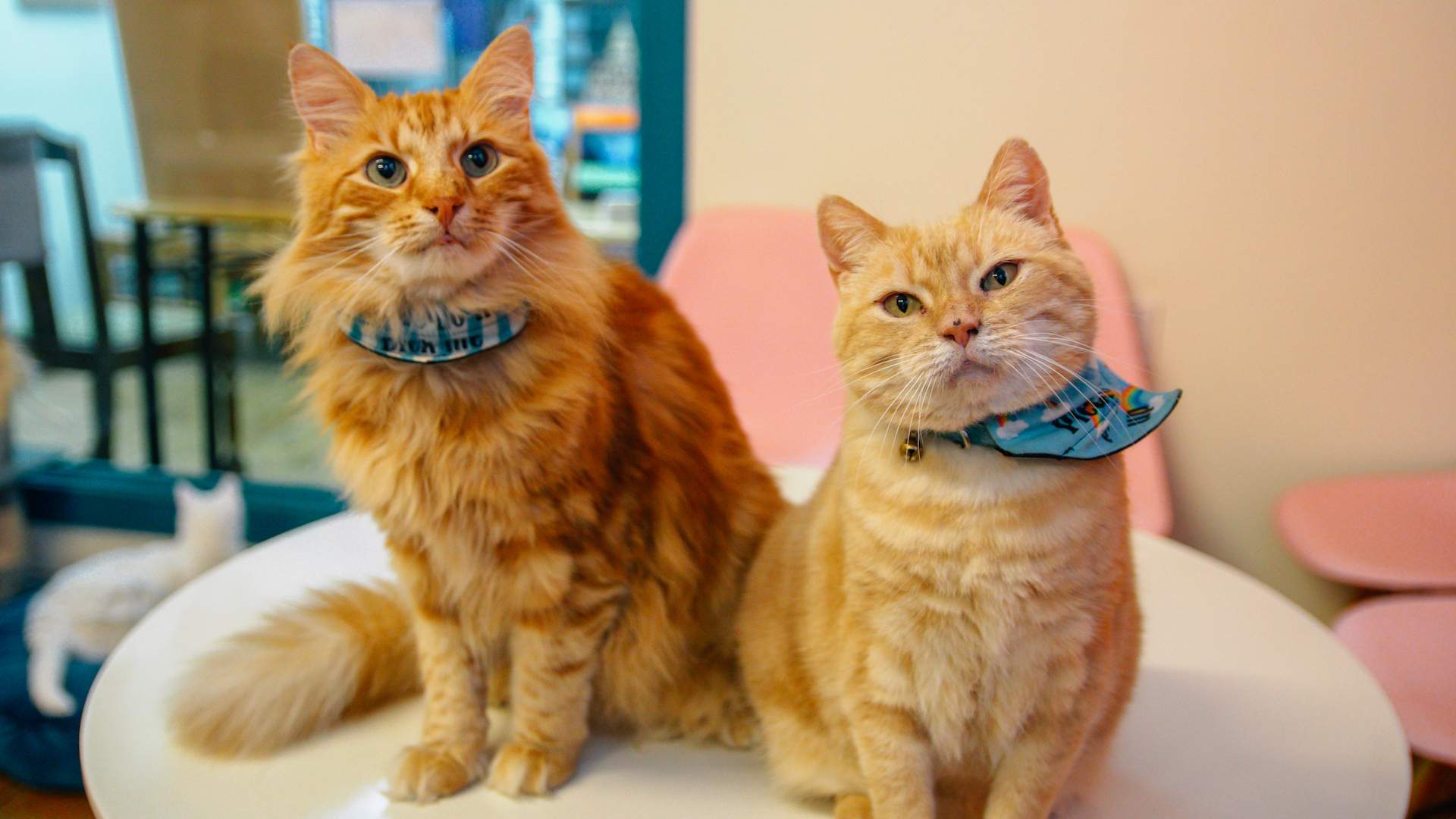 BARISTACATS, AUCKLAND CBD
Unless paws, claws and a serious cat allergy have been mentioned prior, the BaristaCats cafe on Queen Street is a number one destination for an intimate, exciting and altogether adorable first date. BaristaCats is not only the fluffiest place in all of Auckland central, but they do good work too — something your date will no doubt be thankful for. With kitties (some available for adoption) roaming around as you sip a cup of coffee and eat a cookie, watch your date melt as your conversation changes from 'so what do you do in your spare time?' to 'should we get the tabby or the tortoiseshell?' BaristaCats is a winner for any first date — it's cute, cuddly, and you're bound to end up snuggling up with more than just a kitten.
Published on August 02, 2019 by Florence Cohen