Christchurch's Observatory Hotel Is Now Open As Part of Its $290 Million Arts Centre Quake Restoration
With wild colours and textures throughout each of its 33 unique rooms, Christchurch's luxe new hotel marks a significant milestone in the central city's post-earthquake revival.
If you've travelled to Ōtautahi you've no doubt taken a jaunt through the iconic Arts Centre (Te Matatiki), perhaps to stock up on fudge or create a beaded bracelet or two. Over 130 years old, the series of neo-Gothic heritage buildings that once formed the original University of Canterbury have become markers of the central city — you'd be hard pressed to find a postcard around Christchurch without their image on it.
Now they're home to the stunning and luxurious new Observatory Hotel, which opened last month as part of the Arts Centre's mammoth $290 million earthquake restoration project.
Spanning the three late 19th-century stone buildings that once housed the uni's physics and biology buildings — including the observatory tower for which it's named — the luxe accommodation has 33 unique and lavish rooms, a stunning drawing room and a library.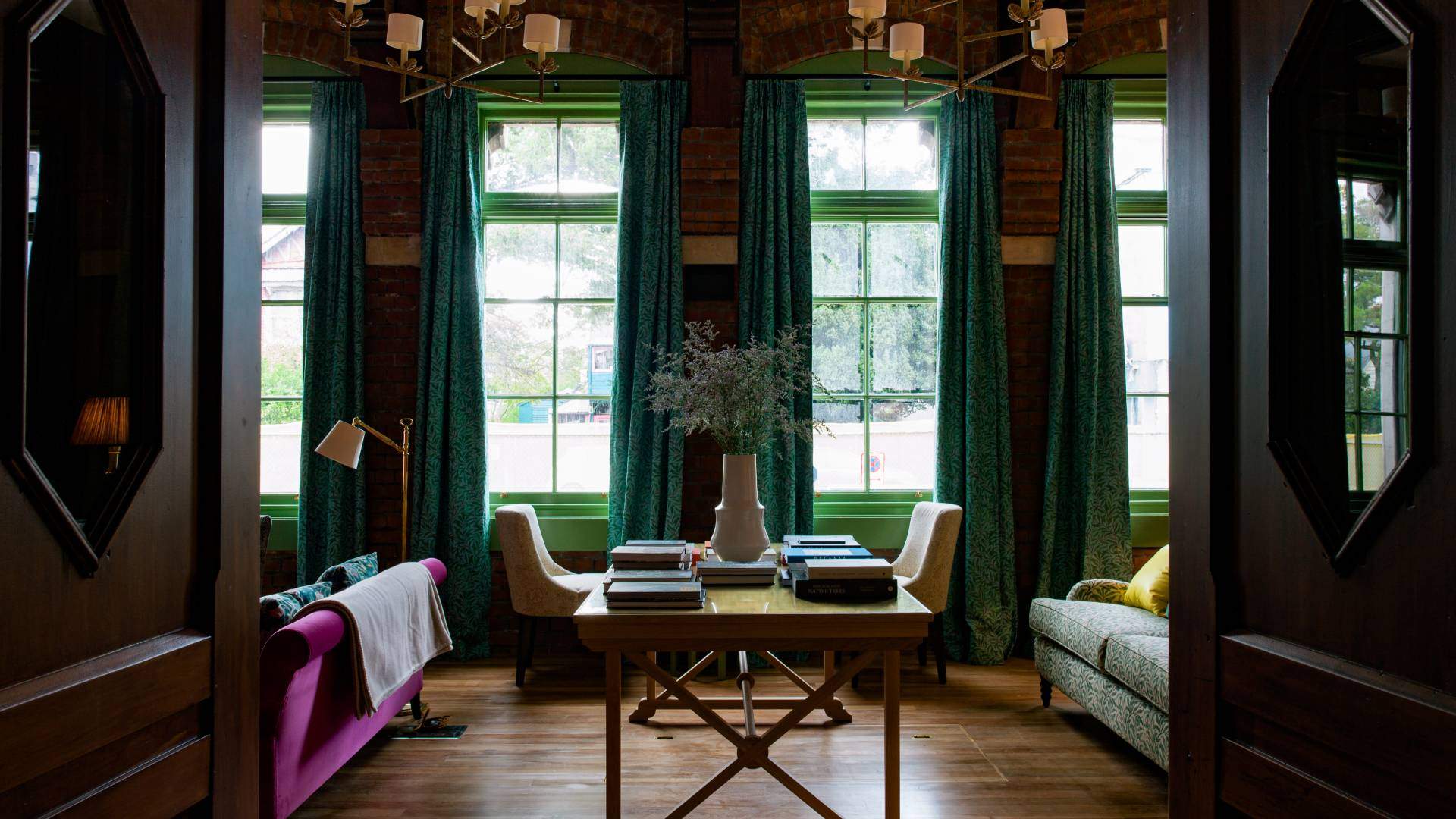 The building's university history carries through to the hotel's amenities. There is no hotel restaurant —  instead, you're supposed to feel like you're "on campus" and you're encouraged to venture out to one of the Arts Centre's restaurants or cafes for breakfast, lunch and dinner. But don't worry, there is a chic library bar onsite, so you don't have to venture far for a cocktail.
Also close by in the Arts Centre is a boutique cinema with two theatres, two museums, art galleries and several boutique shops.
"It's a unique offer – imagine sauntering through the quads and cloisters in the moonlight back to your room, surrounded by exquisite art and vibrant interior design at its best," says Arts Centre Director Philip Aldridge.
"We're not aware of any other hotel in New Zealand quite like it."
No two hotel rooms are the same, thanks to interior designer Jessica Close's wild mix of colours and textures in each. You might choose to stay in the pink-walled Rose Madder Room, the Verdigris Room with its high-angled ceiling and Oamaru stone-mullioned window, or wake up to the bright yellow walls of the Deluxe Room.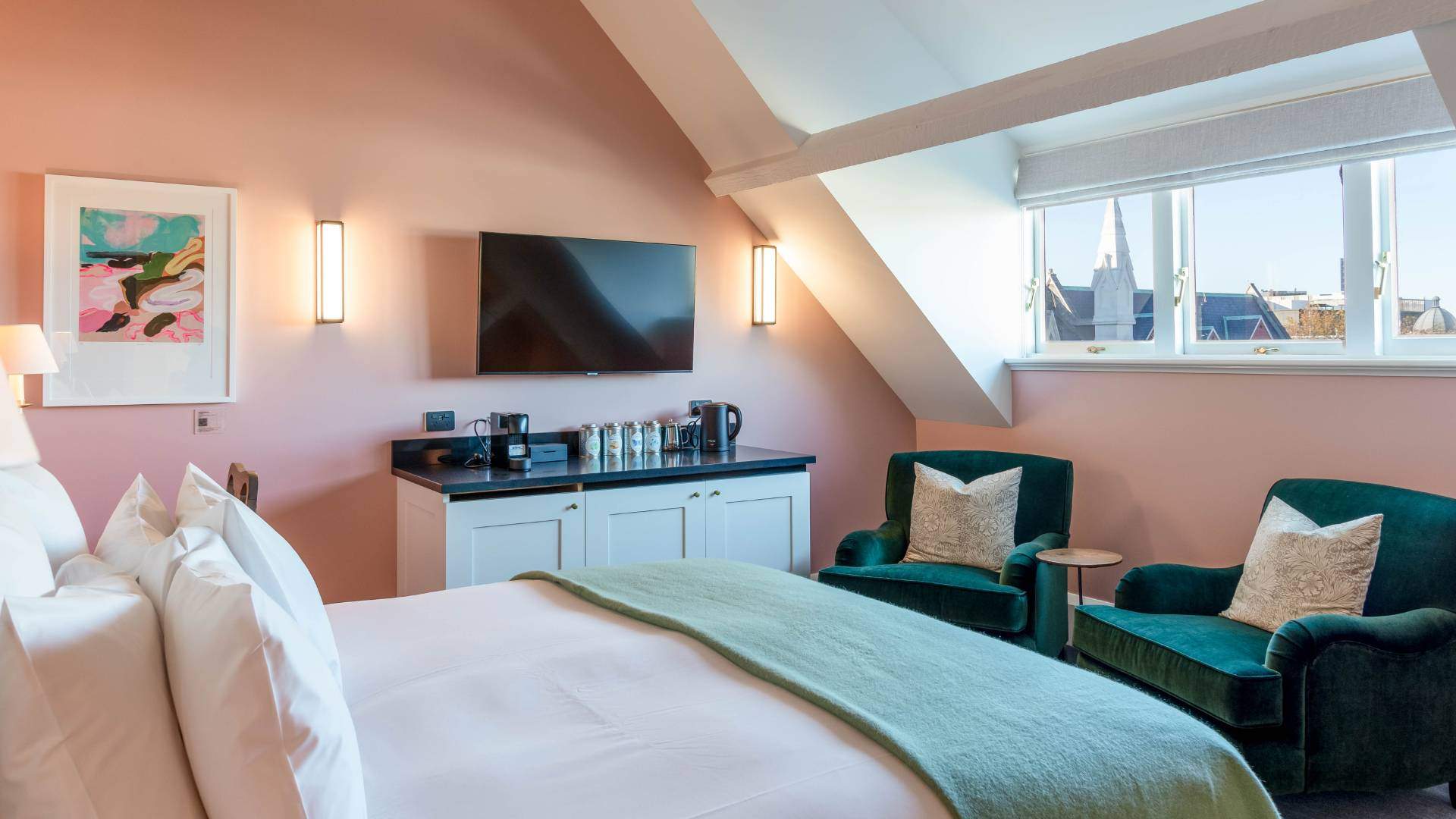 "I liked the idea of visiting the hotel and being able to request a particular room that spoke to you," said Close.
"Every room has its own design scheme and personality."
The Observatory Hotel is now open, with rooms priced from $279 to $799 per night. More information and bookings can be made on the hotel's website.