EastWest Yoga Studio Has Just Opened a New Outpost in Newmarket
Flexible fans of the longstanding Ponsonby studio now have another Newmarket-based option to try.
The onslaught of this rainy weather got you craving some cosy, heated yoga flows? You're in luck. Beloved Auckland yoga studio EastWest has just opened its doors to a second location, fifteen years after opening its doors to its original Ponsonby home.
Owned by mother/daughter duo Sheryn and Amelia, the new EastWest location can be found at 489 Khyber Pass Road, taking over a space that numerous yoga studios have occupied over the years. Initially, it housed Hot Yoga Auckland, before becoming The Yoga Corner. Then back in 2019, the studio underwent a renovation, after which it became Mahi Yoga. But Mahi was forced to shut its doors earlier this year after falling victim to the COVID-19 pandemic.
Now it's set to go through another phase of life, as a new EastWest location.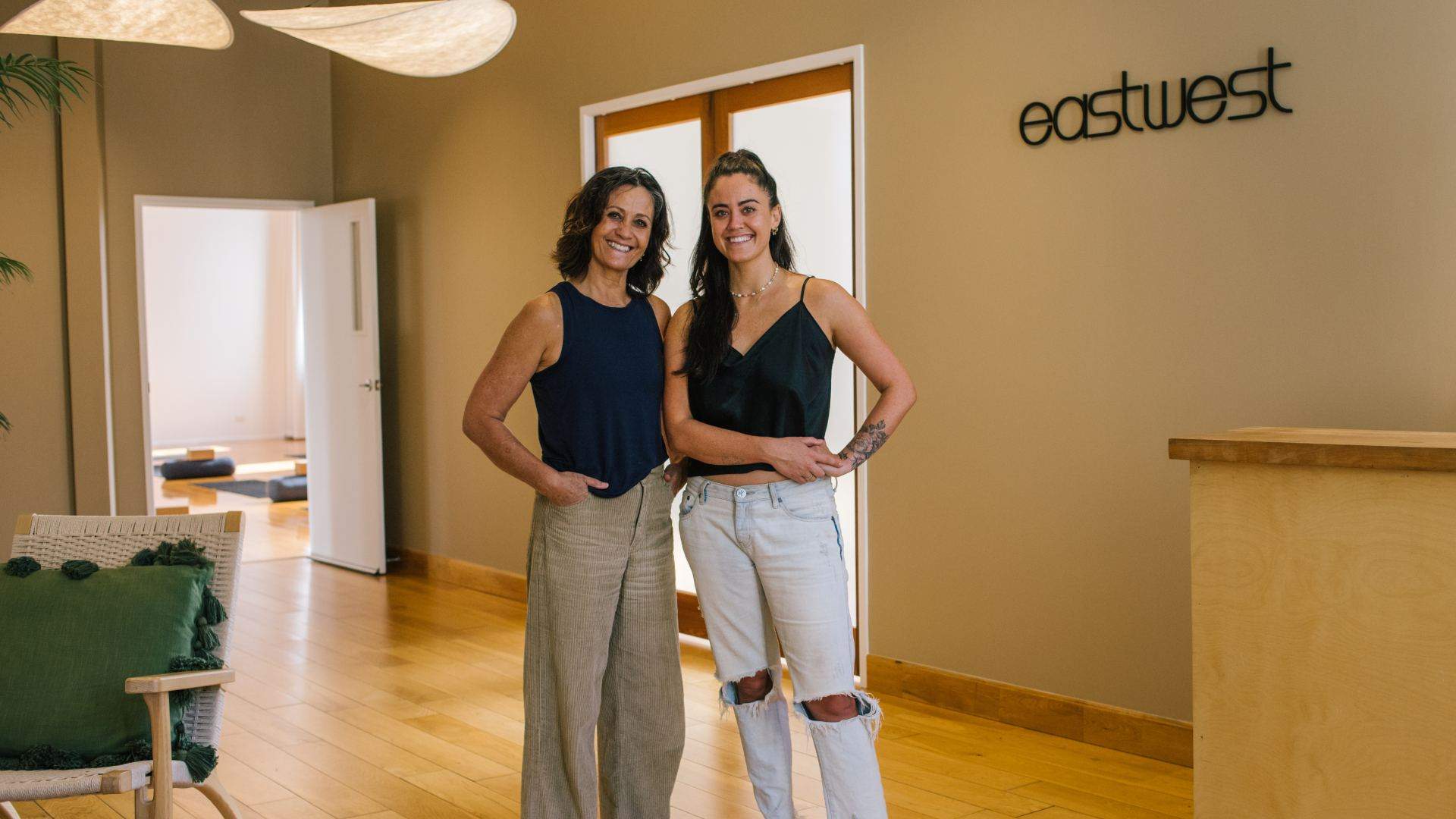 While the Khyber Pass location is a new venture for the EastWest team, it will bring many of the elements fans of the Ponsonby location know and love, including various heated classes in a room heated to 30 degrees. The new Newmarket studio has 22 classes a week on the timetable, including Vinyasa, Yin, Yoga Nidra, Ashtanga and Yin Yang.
Sheryn and Amelia are bringing their combined years of yoga experience to the new space. Sheryn, a yoga practitioner for over 30 years and a teacher for 24, has passed the love of yoga onto her daughter Amelia, who began practising at age 17 and moved into teaching at 22.
EastWest Newmarket can be found at 489 Khyber Pass Road. A full class timetable can be found on the EastWest website.