TRAVEL & LEISURE
Four Ways to Explore the North Island When You Don't Want to Blow All Your Savings
Get out of Auckland without getting into debt.
in partnership with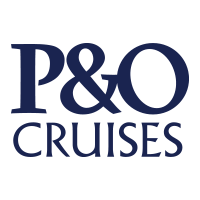 Living in Auckland means we're never far from adventure — and you don't even need to splash the cash to get amongst it. Whether you love beautiful coastlines, rugged beaches or miles of native bush, there is plenty to see and do in and around the 09 on a budget.
In partnership with P&O Cruises, we've picked out five ways to explore our surrounding backyard without seriously dipping into your savings account. Pack the boot, stock up on car snacks and sneak out of work early this Friday for hiking and biking to riding and cruising. There are adventures waiting to be had.

EXPLORE THE RUGGED TERRAIN OF KARANGAHAKE GORGE
Just an hour and a half drive from central Auckland, Karangahake Gorge in The Coromandel is your pathway to adventure. The gorge has many trails to explore by foot or by bike, with pockets of river where you can take an icy dip if you're brave enough. The area has a rich history — it was home to nearly 1500 workers during the peak of gold mining in the early 1900s.
Remains of the industrial machinery can be seen along the 4.3-kilometre walkway that borders the railway, which once ran all the way to the goldmine. And be sure to BYO torch to explore the 1100-metre rail tunnel for which Karangahake Gorge is also famous.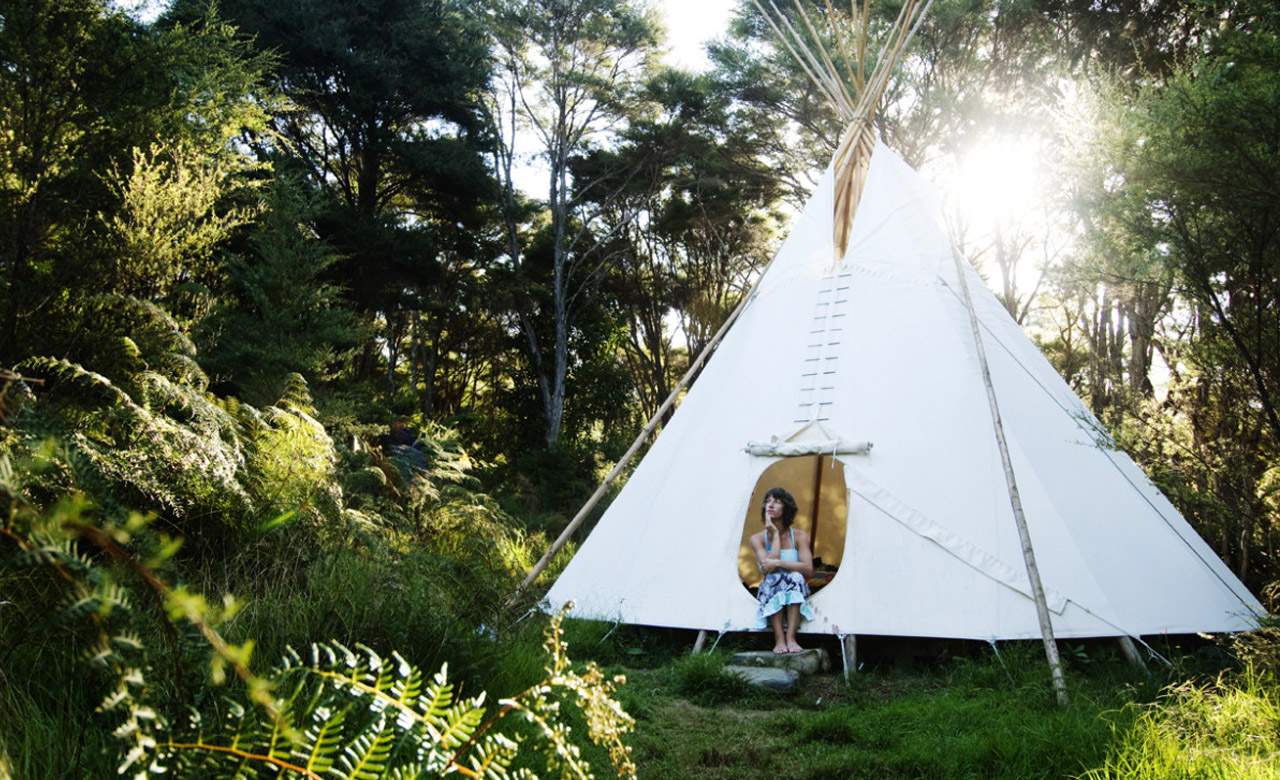 PACK YOUR BOOGIE BOARD AND HEAD SOUTH TO THE VIBRANT SURFING TOWN OF RAGLAN
A weekend away is your chance to embrace your inner hippie — or at least escape the hustle and bustle of big city life and recharge the mind, body and soul. A quick two-hour drive from central Auckland sits an often forgotten coastal beauty of a town. With a laidback culture and an abundance of good vibes, Raglan is New Zealand's home to Bridal Veil Falls, epic surfing spots and some stellar coffee. First on the itinerary: check in to the affordable eco-resort Solscape and book a caboose (converted train carriage), earth dome (clay hut) or teepee for the night.
Lock in a lesson at Green Wave Raglan Surf School, after paying a visit to the legendary Raglan Roast for a flat white. End your day with a yoga class back at Solscape or across town at Raglan Yoga Loft. After this weekend of wholesome activities, you'll be ready to hit the ground running back in the big smoke.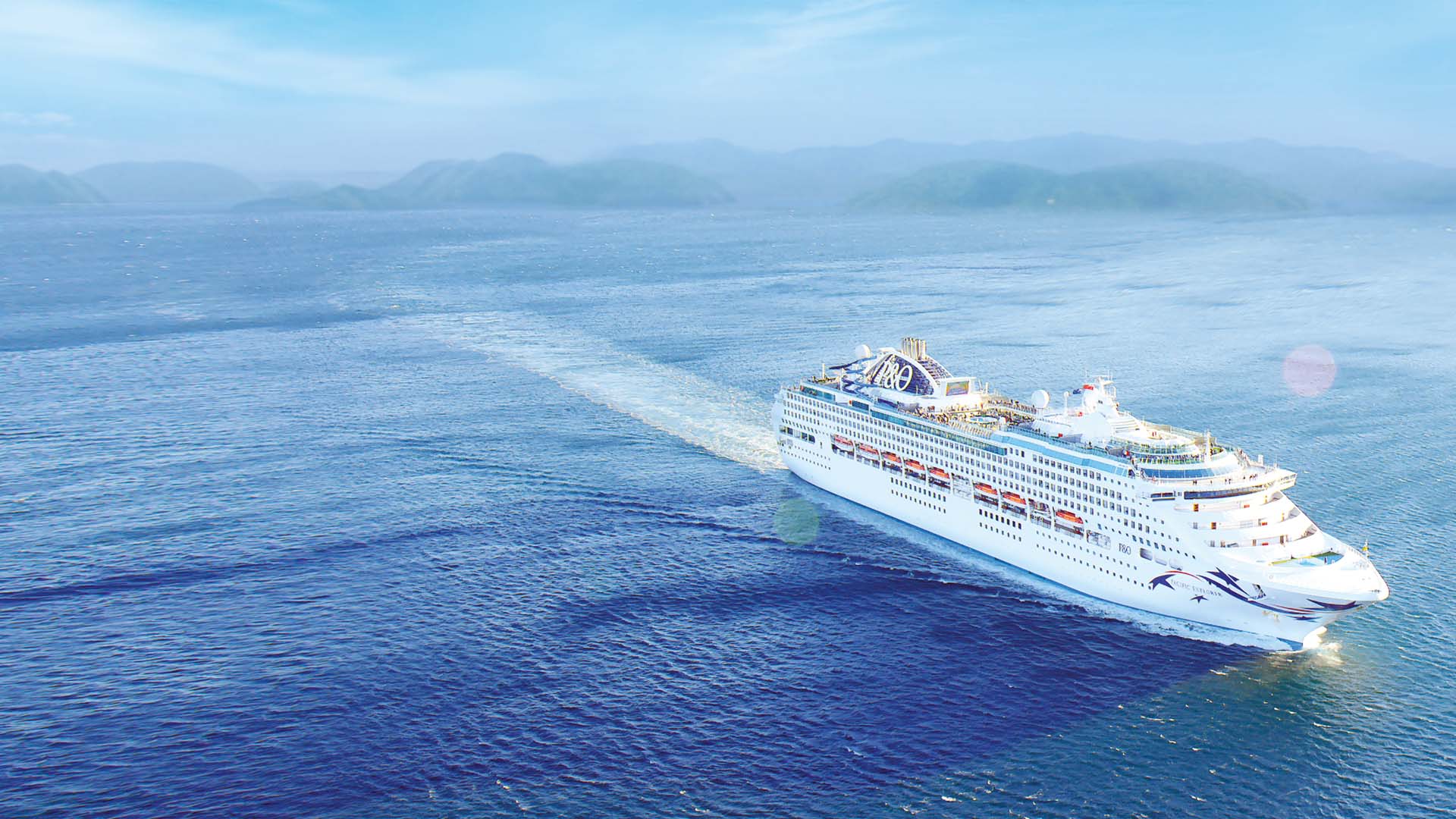 TAKE A BREAK FROM REALITY AND SPEND TIME ON THE HIGH SEAS
If you're after a true escape from your day-to-day, hop aboard P&O Cruises' legendary Comedy Cruise. This short getaway is the perfect combination of sightseeing, fine dining and, of course, endorphin-releasing comedy shows.
The activities on offer range from adults-only shows to budding performer workshops and Q&A sessions with the comedians. That's not to mention the usual P&O amenities such as a swimming pool, spa and gym (to pretend you're going to work off those epic buffet breakfasts). This trip conveniently begins and ends in Auckland, so there's no need to organise pre-cruise travel. And from $344.50 per person, it's a holiday that won't break the bank.

EXPERIENCE OFF-ROADING ON A GRAND SCALE
Cape Reinga is on nearly every Aucklander's bucket list, but the 5.5-hour drive to get there can be quite daunting. Don't let this discourage you — we promise it's worth it. We recommend taking an extra-long weekend and stopping off in the picturesque Whangarei Heads or Kerikeri on the way to break up the trip.
Booking a spot on a 4WD tour is a must. There are a couple of companies that run tours from Kaitaia, like Harrison's Cape Runner — which is $70 per person, including lunch. Prepare to venture off-road and experience a sense of awe when surrounded by the giant sand dunes at Te Paki. You can sandboard down them if you're brave, too. You'll also make stops at Aupouri Forest and Tapotupotu Bay.

For more information about P&O Cruises, head to the company's website.
Top image: The Coromandel
Published on March 25, 2021 by Ruby Romanos