TRAVEL & LEISURE
Hotel Fitzroy Is a New Ten-Room Boutique Property in Ponsonby
This new boutique property offers an in-room breakfast service and dedicated hosts for your stay.
Hotel Fitzroy Is a New Ten-Room Boutique Property in Ponsonby
This new boutique property offers an in-room breakfast service and dedicated hosts for your stay.
A global pandemic might not be the best time to open a hotel, but Auckland is currently experiencing something of a hotel boom. In line with the previously projected four million plus visitors set to pay a call to our shores by 2025, more than 4000 new rooms are coming to the city via new developments.
The country's first five-star Park Hyatt is available for reservation from September, Britomart is getting its own 99-room boutique hotel and laneway in October, and the flagship Auckland property for QT Hotels & Resorts is set to open its doors in November.
Now, privately-owned operator CPG Hotels has unveiled the first two properties in a collection of boutique five-star hotels across New Zealand. Six existing properties are being refurbished under the Fable brand and will open within two years between Auckland and Dunedin.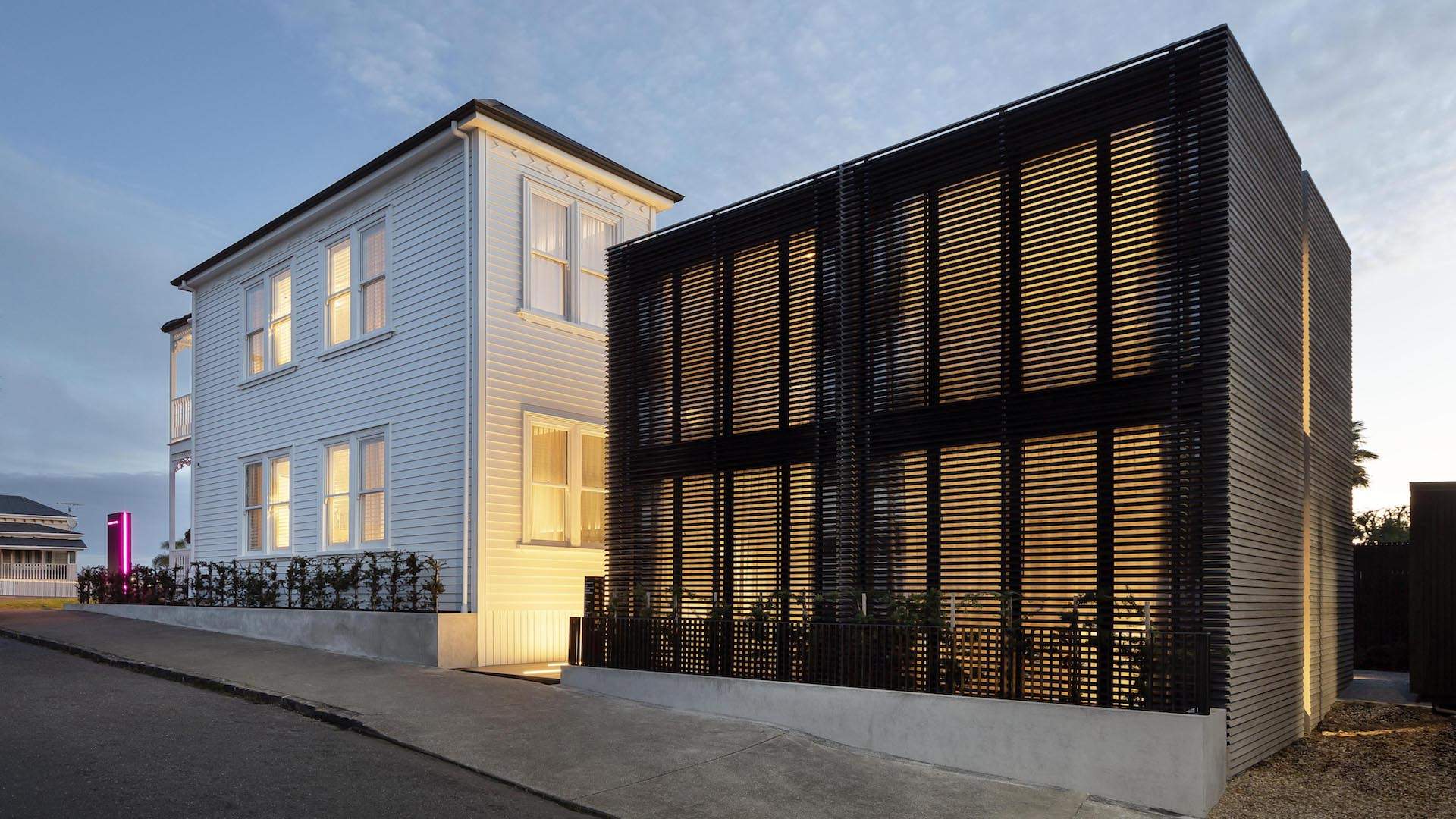 One of the first Fable properties to open will be Hotel Fitzroy. Located just a short walk from the main strip of Ponsonby at 43 Richmond Road, the property takes over a historic two-storey villa. A contemporary black-panelled building stands behind the property, bringing the room count to ten. Inside, each guest room has been outfitted with premium furnishings, linens and amenities. There's also a library for guests to unwind or enjoy light snacks and fine wine.
Under the 'curated by Fable' banner, Hotel Fitzroy will offer custom experiences including a dedicated host service and tailored activities. While the property doesn't offer an on-site restaurant, guests can order continental or cooked tray service breakfast direct to their room. The complimentary mini bar is also replenished daily, while the room service menu is available 24 hours.
Hotel Fitzroy is available for bookings from 16 September, 2020. Find it at 43 Richmond Road, Ponsonby. For more information, visit fablehotelsandresorts.com.
Published on August 18, 2020 by Stephen Heard