TRAVEL & LEISURE
How to Eat, Drink and Play During Your Next Weekend Staycation in Auckland
We're giving away a wellness spa package for two at Cordis Auckland.
How to Eat, Drink and Play During Your Next Weekend Staycation in Auckland
We're giving away a wellness spa package for two at Cordis Auckland.
You've had plenty of weekends cooped up at home this year. If planning a road trip escape seems like too much work, why not leave the humdrum of home behind and explore your own city? A weekend staycation can also be the perfect opportunity to recharge your batteries. Cordis Auckland is a no brainer for both its access to the city and range of on-site wellness amenities — the five-star upscale property has everything you need for a relaxing staycation. Its latest Wellness Spa Package includes accomodation in a guest room or suite, a 60-minute massage, complimentary vale parking and discounted treatments during your stay. And from there, some of the city's best bars, eateries and galleries are within arm's reach.


EAT YOUR WAY ALONG KARANGAHAPE ROAD
The Karangahape Road district is brimming with first-class spots to eat and drink — you just need to decide where to go. If you've booked a suite at Cordis, we recommend starting your experience in the club lounge, where privileges include free evening drinks and canapes and butler service.
Bar Céleste is Karangahape Road's version of a European neighbourhood bar. Tables spill out onto the footpath, encouraging interaction and intimacy, and the in-crowd "neo-bistro-style" approach serves up relaxed small plates and natural and organic wines. Across the street in St Kevin's Arcade is Lowbrow, a destination for sandos, buckets of free-range wings, soft-serve sundaes and fried birthday cake. You'll also find a full-service seated bar in the communal arcade slinging low intervention wine and craft beer.
If you're still thirsty, the new city-side offering from west Auckland brewery Hallertau is located at the end of the shared occupancy K' Road Food Workshop. The Tap Haus has 15 beer and cider varieties available by the pint, jug or flagon. From there, sustenance is within arm's reach from fried chook specialists Electric Chicken, artisan sandwich house Fort Greene, and American-style pie and doughnut shop The Pie Piper. More favourites within walking distance include upscale wine bar Apero, Lebanese eatery Gemmayze St, pasta restaurant Cotto and Indian street food hole-in-the-wall Satya Chai Lounge.


SOAK IN CONTEMPORARY PACIFIC ART AT TAUTAI GALLERY
Art lovers are also spoiled for choice in the area. The Tautai Contemporary Pacific Arts Trust is a charitable trust dedicated to championing Pacific arts and artists and now has its own dedicated gallery space on Karangahape Road. Its first exhibition, Moana Legacy, took a look at the idea of legacy and what it means to be an artist of the Pacific through photography, installation, video, sculpture, hiapo and painting. The next installation, SALTWATER/Interconnectivity, features six exhibiting artists from Aotearoa and across Te Moana Nui a Kiwa. The show's narratives around social justice, equity, gender and sexuality identity, climate change, language diaspora and ancestral knowledge are viewed uniquely through a Moana/Solwara worldview.
From there, head out on a self-guided adventure to see the greatest concentration of art galleries in Auckland. The downloadable K' Road art map traverses a pre-European, Māori route and takes in public galleries, dealer galleries, artist-run spaces and auction houses.

SIT DOWN FOR HIGH TEA AT THE LOBBY LOUNGE
For a sophisticated afternoon indoors make your way to The Lobby Lounge for its signature high tea. The five-star property's three-tiered platters feature seasonal treats like delicate sandwiches and hot fluffy scones with clotted cream and jam. The lounge also serves an all-vegan high tea daily, with 24 hours in advance notice.
As you enjoy the soundtrack of a live harpist, a tea sommelier will help you find the perfect drop to match the feast on hand. The high tea is $59 on weekdays and $69 on weekends, with seatings at 11.30am and 2.30pm.


CATCH LIVE MUSIC WITH A DRINK IN YOUR HAND
Every taste and mood is catered for along Auckland's infamous nightlife strip. Bamboo Tiger is a 1930s-inspired location which serves up live jazz, elegant cocktails and piano karaoke; Audio Foundation a venue for fans of sonic exploration; Whammy Bar is an underground destination for every style of music under the indie banner; Caluzzi is the home of New Zelands original and most fabulous drag queen dinner theatre; and Charlie's is a dive bar for when you'd rather be the one behind the mic.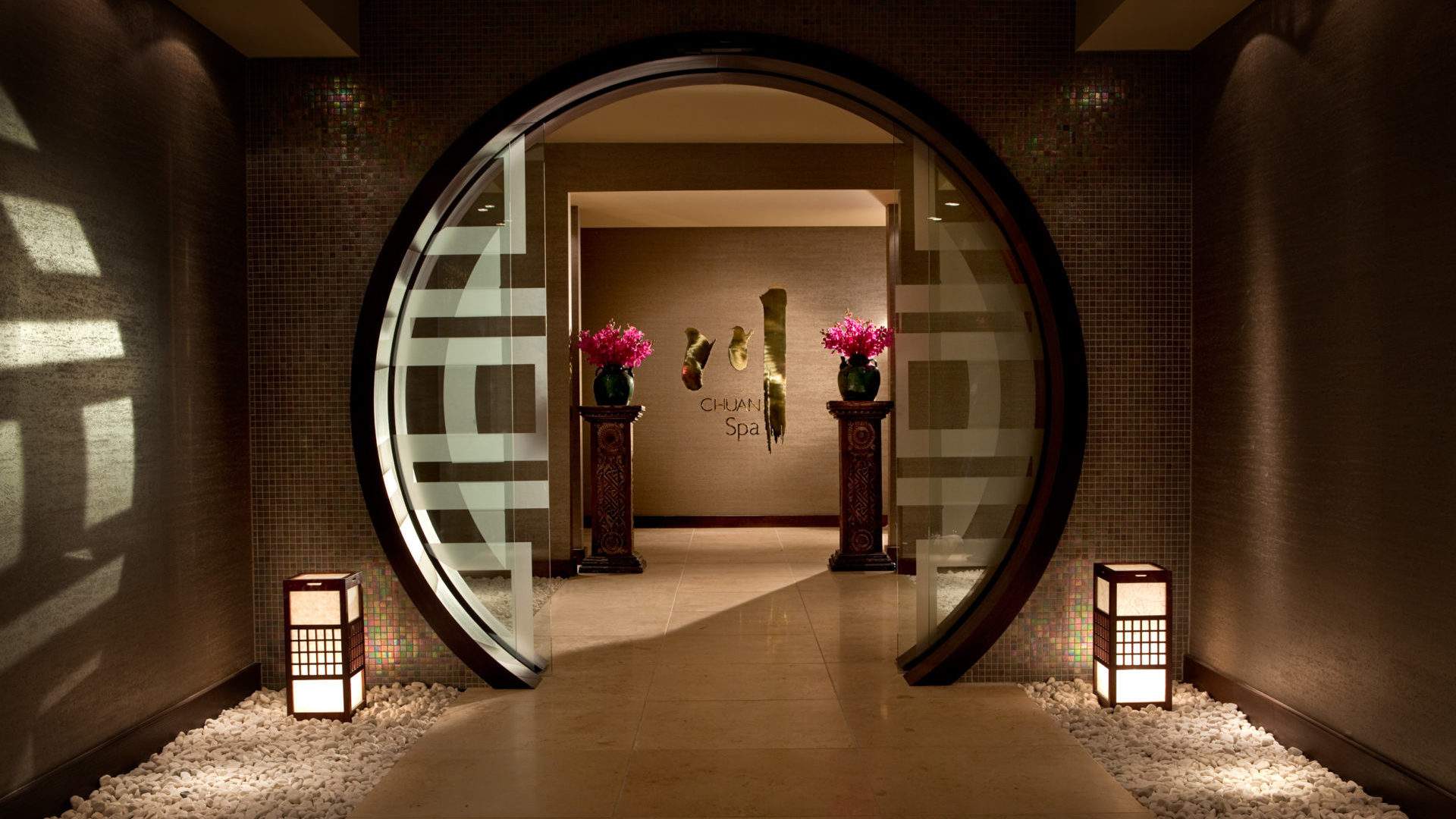 RECHARGE YOUR BATTERIES AT CHUAN SPA
Nothing has been overlooked in the pampering department at Chuan Spa. After slinking into a plush robe and entering the tranquil wellness centre, you'll be whisked away to your own private treatment room. Treatments range from the 60-minute 'Harmony' and 'Balancing' massages to herbal salt scrubs, and three-hour whole body pampering experiences.
All treatments conclude with snacks, rejuvenating juice and herbal tea to bring everything full circle. The rest of the time at Chuan Spa is yours to marinate in the rooftop pool and jacuzzi. We also recommend the complimentary tri-bathing ritual, an invigorating experience that involves jumping between a herbal steam room, sauna and ice bath. For the rest of the Wellness Spa Package you'll receive 15 percent off treatments, discounted activities around New Zealand and an itinerary so you can discover the best beauty spots.


Top image: Cordis Auckland.
The writer stayed courtesy of Cordis Auckland.
Published on September 29, 2020 by Stephen Heard