TRAVEL & LEISURE
A Guide to Staycationing in Auckland
Everything you need to know — where to stay, eat, drink and catch some of the best views of the city.
A Guide to Staycationing in Auckland
Everything you need to know — where to stay, eat, drink and catch some of the best views of the city.
in partnership with

A conglomerate of sights, sounds and savouries, the Auckland cityscape of things to do is vast. From Waitemata Harbour to Manukau Harbour, there's a bounty of things to eat, drink and discover, not to mention see, with stellar views in pretty much any direction you look. But with neither hide nor hair of a tour guide — because who wants to admit you need a tour guide to your own city — how does one navigate their way through our thriving, inexhaustible metropolis? Fear not, for we've partnered with Adina Apartment Hotels to locate some key spots to explore from Parnell to Britomart, Devonport to Waiheke Island.
What's more, Adina has a new penthouse that you can book into to up your city exploration with a staycation featuring Auckland's crème de la crème at your doorstep. So, break out of your bubble and venture out into the city with us to order that top-notch coffee, soak up the key vistas of our fine city, and indulge in first class dining experiences. Herein lies our guide to some of the best hot spots to add to your staycation itinerary.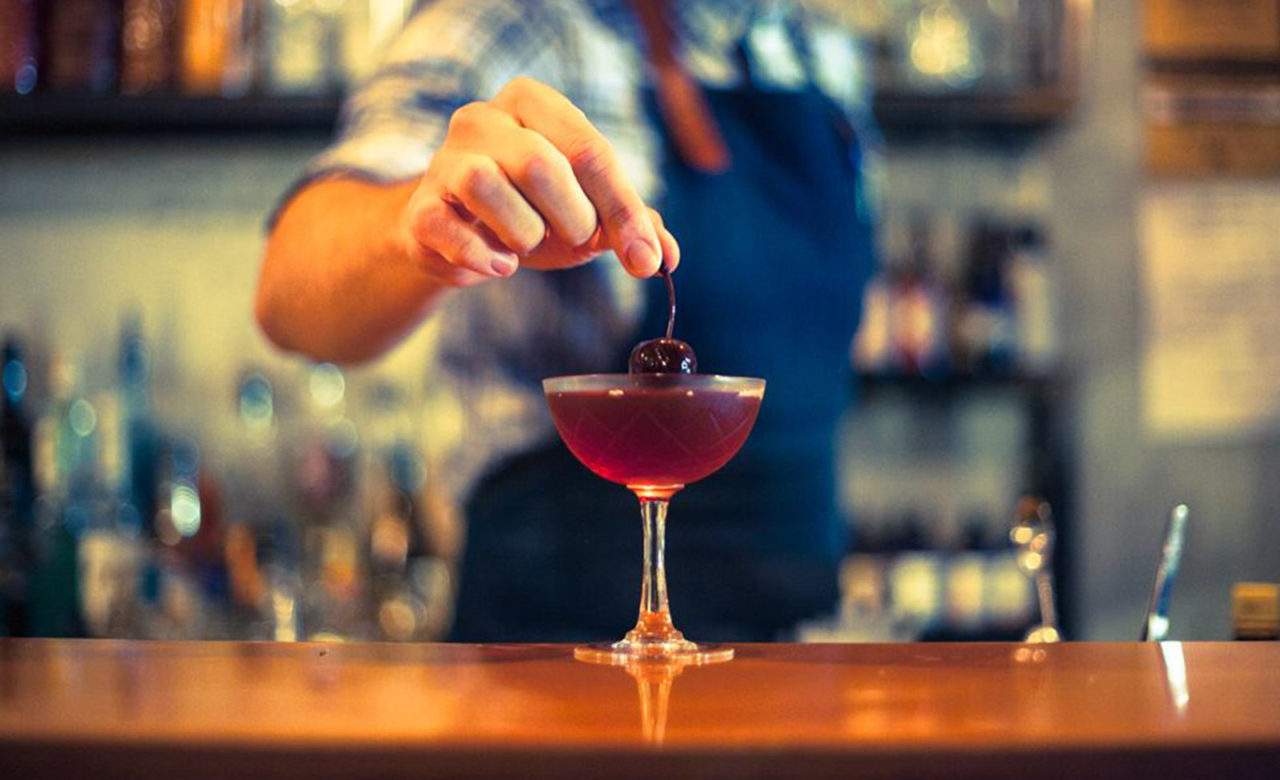 FOR INNOVATIVE, HANDCRAFTED COCKTAILS: MEA CULPA
Cocktails aren't just a drink at Mea Culpa in Ponsonby, they're an art form. A New York-style hole in the wall, the intimate narrow bar is a favourite thanks to their innovative, ever-changing cocktail list, rustic interior and an eclectic music selection to boot. It's the kind of place where barman and owner Tim knows most by name and will happily stop for a chat while whipping up some spectacular creations. Here, cocktails are king and creativity, presentation and quality produce reign supreme. Everything is made from scratch and everything is organic, plus the team is passionate about supporting local suppliers and buy small batch made product — nothing is mass produced. This is a true neighbourhood gem you'd be crazy to miss.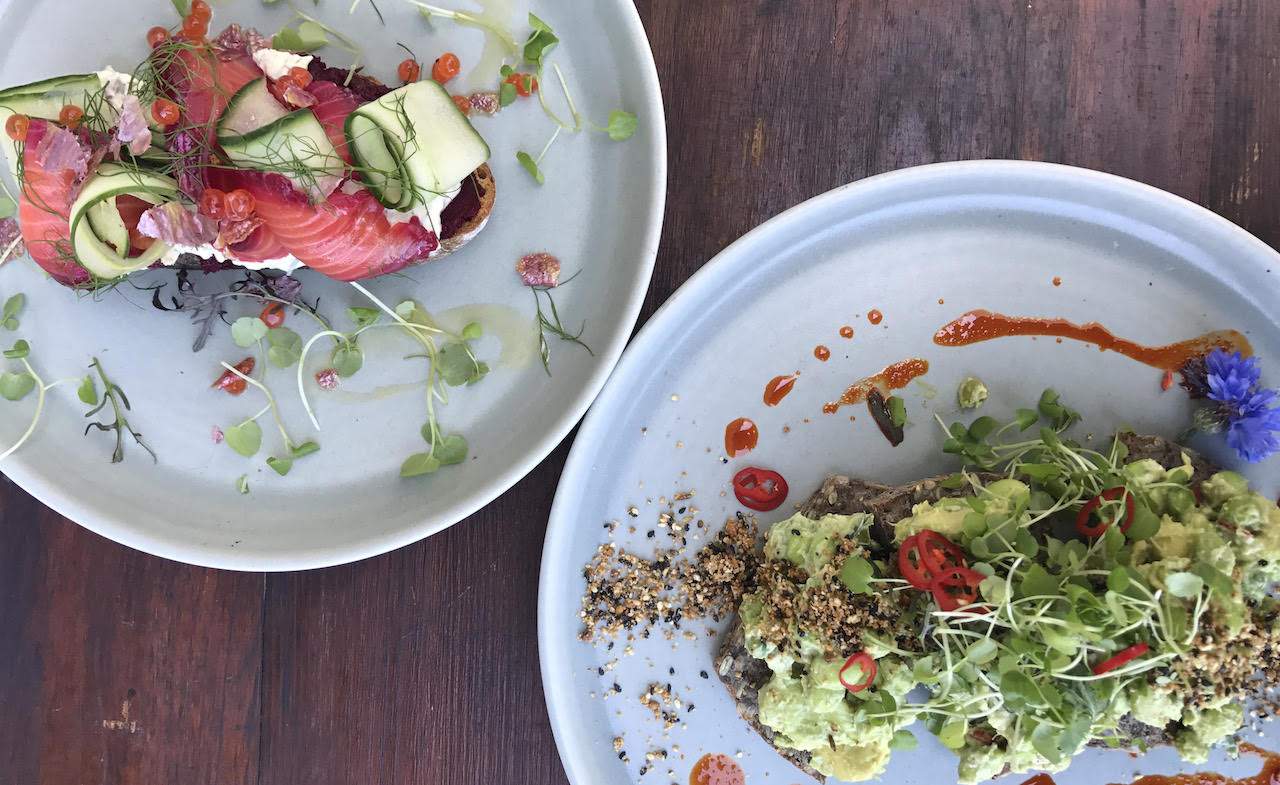 When you're feeling a bit dusty on the weekend, you want a big breakfast, you want it central, you want it tasty, and a bit of atmosphere doesn't hurt either. Introducing Winona Forever, a little Auckland eatery making big waves on the food scene. Competing for your attention, sugar-dusted pastries and flaky filo treats sit pretty in the front cabinet, but the real drawcard, however, is on the main menu. Expect beetroot salmon on kumara sourdough, pistachio almond ricotta doughnuts and breakfast bowls brimming with broccolini, kale, avo and lime. The beauty and flavours of each plate will render you speechless, but don't worry the restaurant comes strapped with an alcohol license to get the conversation flowing again over a sneaky breakfast tipple.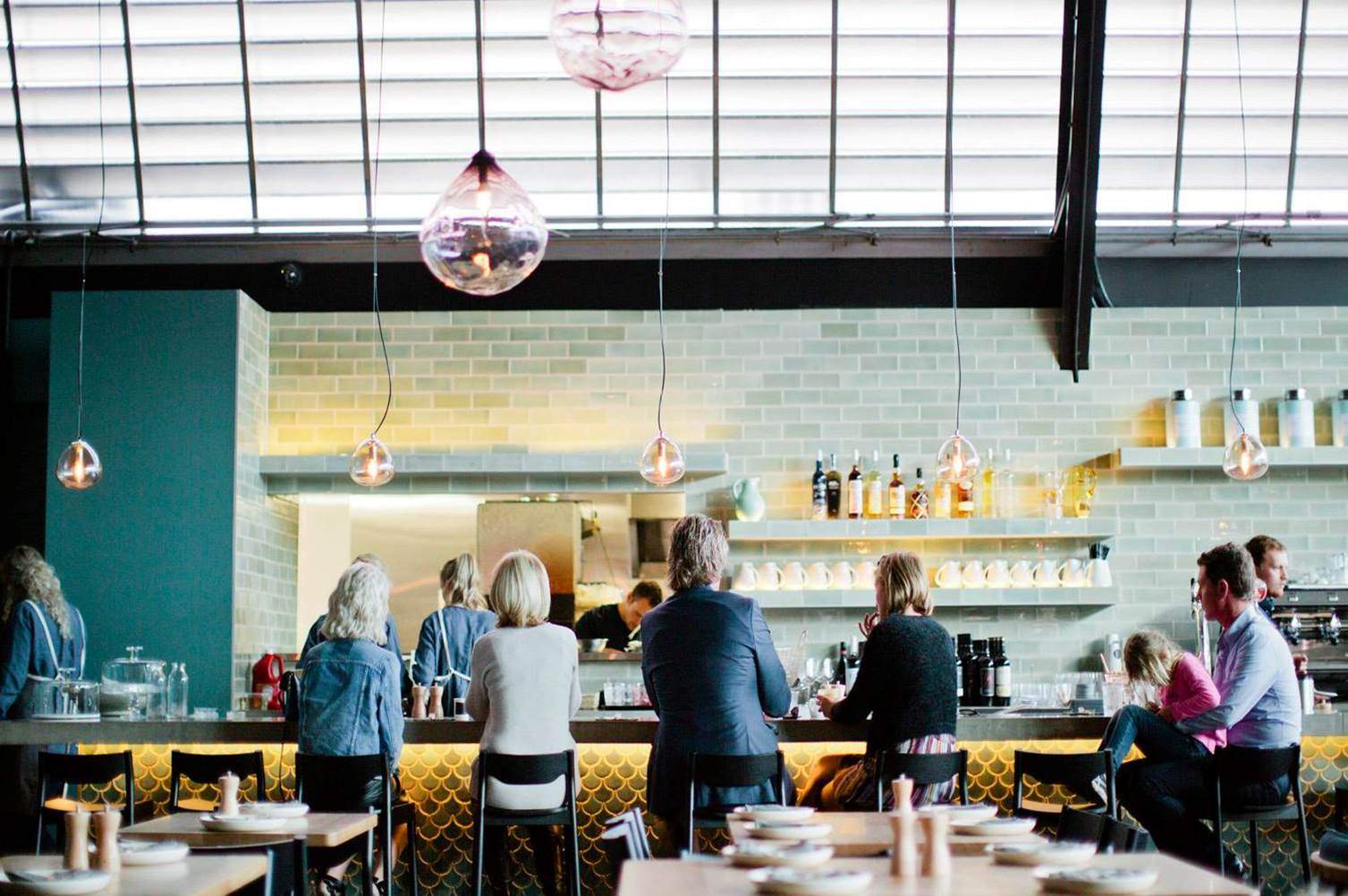 FOR COFFEE WITH CHARM: ODETTES
If you want to be charmed while you have your morning coffee, look no further than Odettes. Boasting the prettiest botanicals and Scandinavian fit-out in the city, there's no argument that this is an Auckland gem. You'll go for the textures, timelessness and luxury of the venue, but rest assured, you'll stay for their eclectic and extensive coffee and tea offerings. Caffeine and fare alike, everything is sourced from local and artisanal producers. A true pleasure to behold, Odettes should be on everyone's coffee itinerary.
Image: Anna Kidman.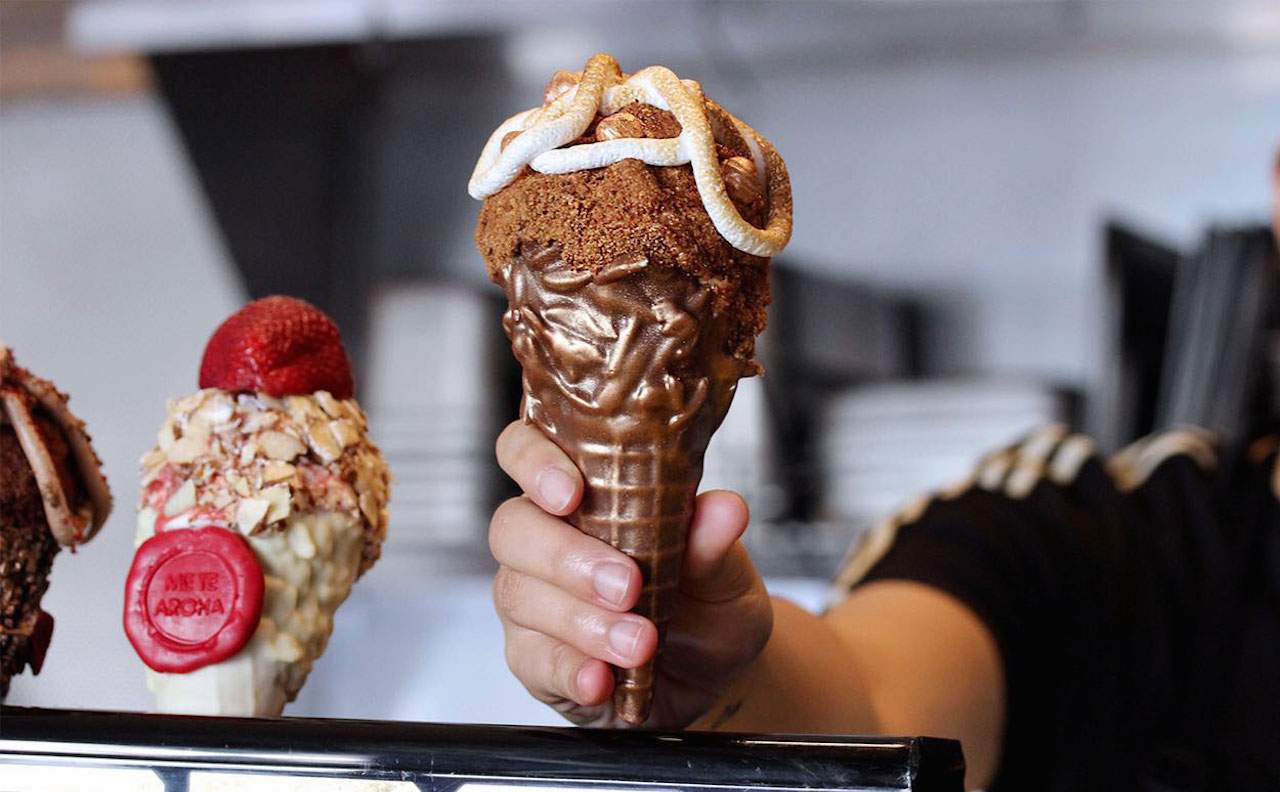 FOR EXPERIMENTAL ICE CREAM: GIAPO
Sweet, salty, spicy, sour — whatever ice cream your heart desires will be found within the emporium that is Giapo. Treating every customer like their first —even though they've been open for nine years — the team goes above and beyond to make your visit memorable no matter how short. With feijoa and chamomile, black Perigord truffle, peach and bush honey yogurt, you'll want to taste the lot before making that important final decision. And with their relocation to Gore Street earlier this year,there are even more unexpected food and ice cream pairings to discover, like ice cream with fries, jacket potatoes, gyoza dumplings or arancini balls. These cone connoisseurs have fine tuned the talent of combining technology, art and science into innovative batches of creamy cold goodness, bringing Auckland the tastiest cones in town. We couldn't be more grateful.

The City of Sails offers a tonne of high-ranking bars serving up some killer drinks, however, if you really want to impress and be impressed,there's one spot you should set your sights on. Make your way to the little bubble of Devonport, the fairy tale town perched on one of our city's most prized peninsulas, adorned with historical villas. Stepping off the ferry, you need not stray far before meeting your destination, Devon on the Wharf. Along with seaside inspired delicacies,  crowd pleasing platters and a full gin and tonic menu, DOTW offers double views, either overlooking the city or the wide ocean expanse. Settle in with your drop of choice, and ready yourself for a lengthy afternoon session you won't want to leave.
Image: @nattti / Instagram.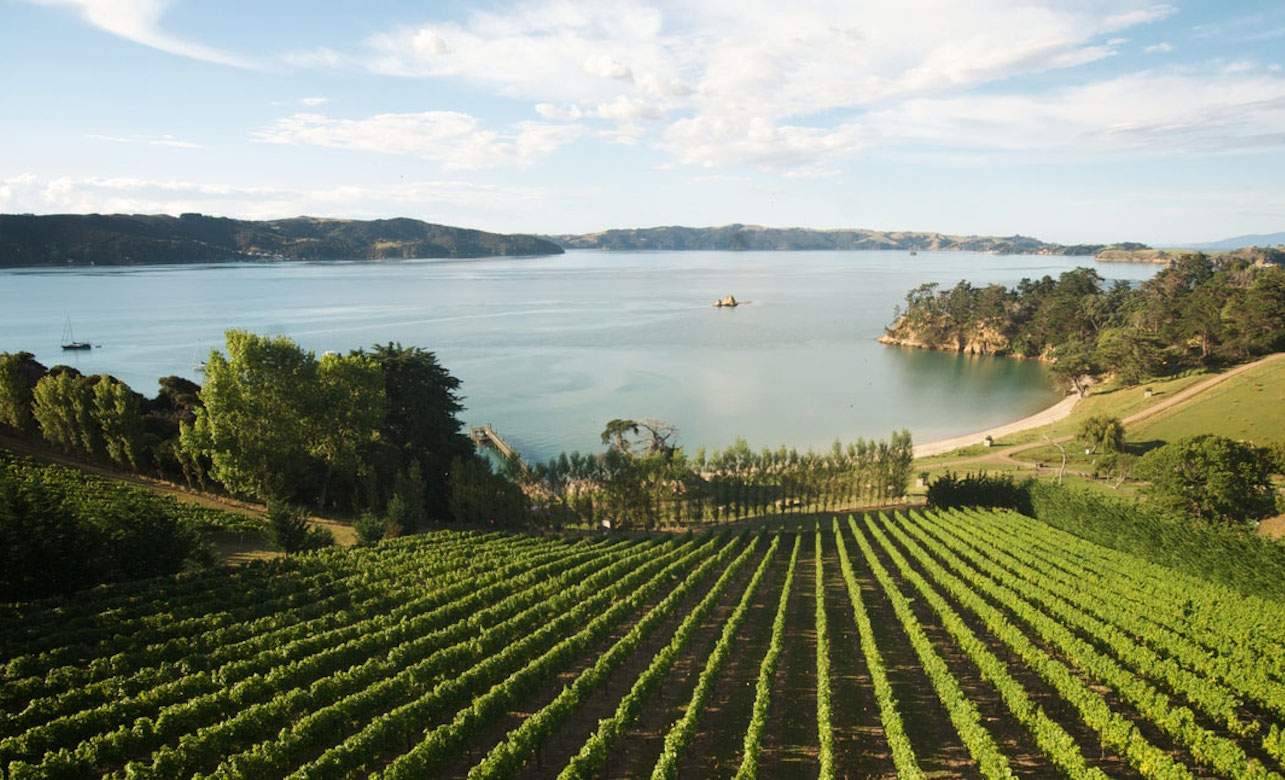 Touring wineries surrounded by lush rolling hills, wandering from one vineyard to the next via pathways through the vines, indulging in several delicious, local drops — not much else compares to a day spent on Waiheke Island. Is there anything better than an entire island dedicated to wine? Rent a bike and wind your way through the hills dotted with vineyards, or jump on the bus that takes youfrom the ferry, all the way to Onetangi Beach. Stop off at Stonyridge for a glass of their award-winning Larose (best enjoyed on the deck among the olive groves), then wind your way through the vines to Casita Miro to sample their tapas and Spanish sherries, like their famed Madame Rouge. And if you have a designated driver, the stunning, coastal Man O' War at the end of the island is certainly worth a trip.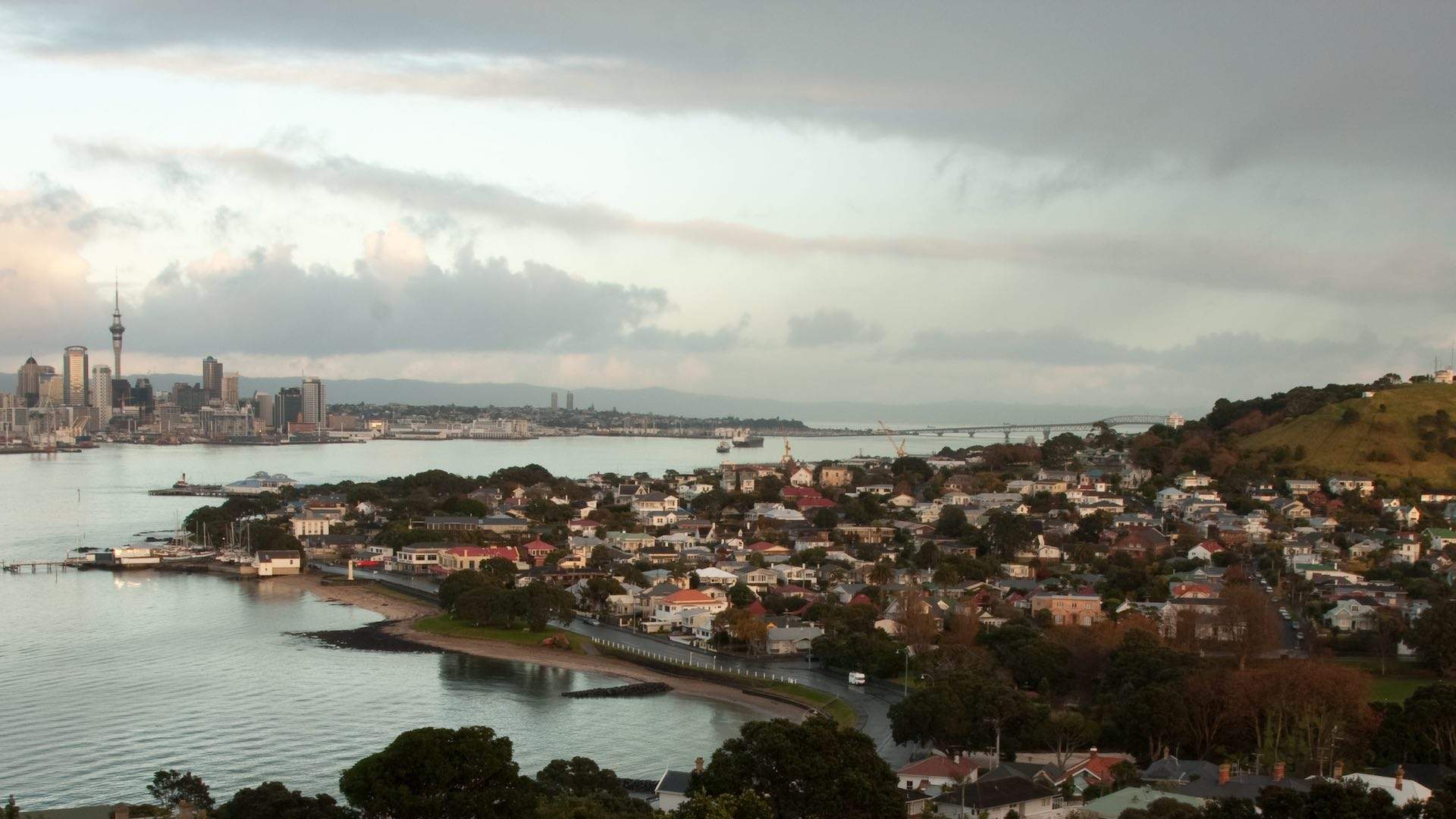 FOR VOLCANO VIEWS: MOUNT VICTORIA
Marked by rolling hills and surrounded by ocean, Auckland holds some extraordinary views from One Tree Hill to Waiheke, but Devonport's Mount Victoria on the North Shore offers some pretty special sights. Challenge yourself, and take the steep 15-minute walk up to the volcano's summit for sweeping ocean views with the dramatic CBD skyline to contrast. Spanning the Hauraki Gulf, Rangitoto Island, the city and the rest of the shore, this picture-perfect panorama is well worth that post-climb burn.
Image: russellstreet / Flickr.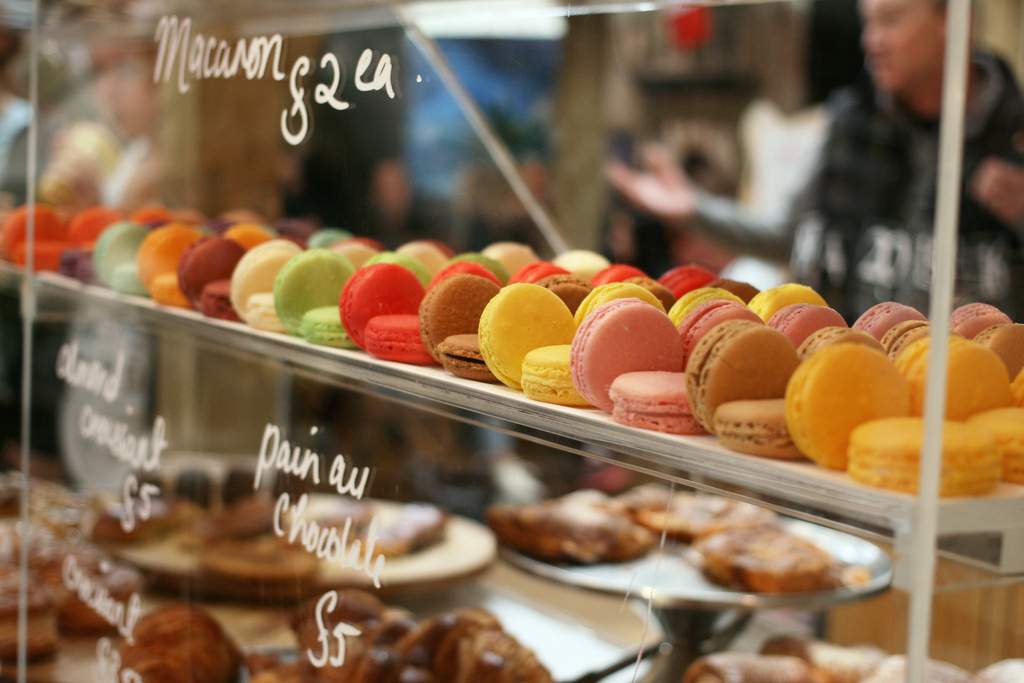 There's no mystery as to why La Cigale French Market has been voted Auckland's best market for eight years running. Held Saturday from 8am to 1.30pm and Sunday from 9am to 1.30pm, the Parnell market has become so popular it's expanded to a new location in Britomart. Here you can expect produce in abundance, fresh breads and pastries hot from the oven, cheeses, cured meats smoked salmon, giant pans of paella, organic salads and French delicacies galore. Teeming with live music, crepes sizzling, coffees brewing and the scent of fresh baked pastries wafting through the air, La Cigale is a sensory explosion just waiting to be explored.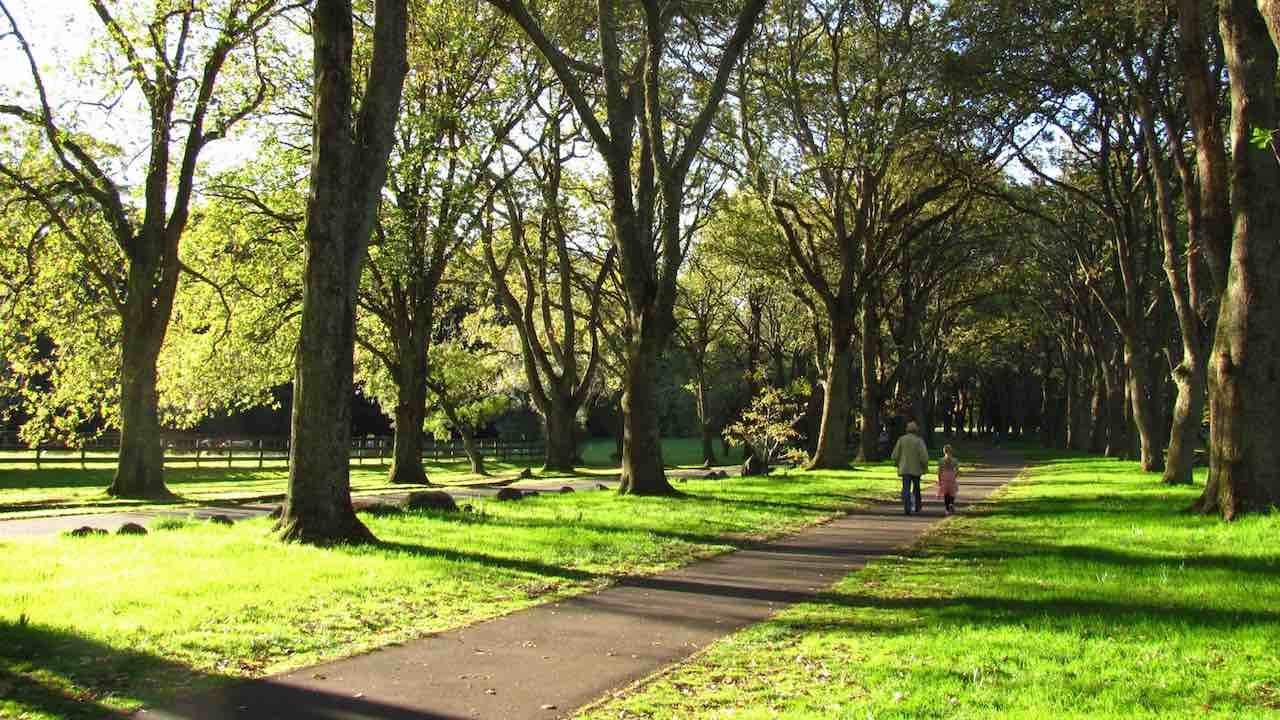 FOR A HIDDEN, SUNNY PICNIC SPOT: CORNWALL PARK
Undoubtedly, the city's best place to park up and picnic is at Cornwall Park. Escape to the beautiful expanse of rolling green hills just a 15-minute drive from the city. The parklands feature wildlife, stunning scenery, walks both on and off the beaten track, and to sweeten the deal, an ice creamery. No matter the season, locals flock here to spend their afternoons sharing the park with herds of friendly cows, roaming sheep and, in parts, free-range chickens clucking about. Lay out your rug in your own hidden valley, and embrace the feeling of leaving the city long behind you — despite being right on its doorstep.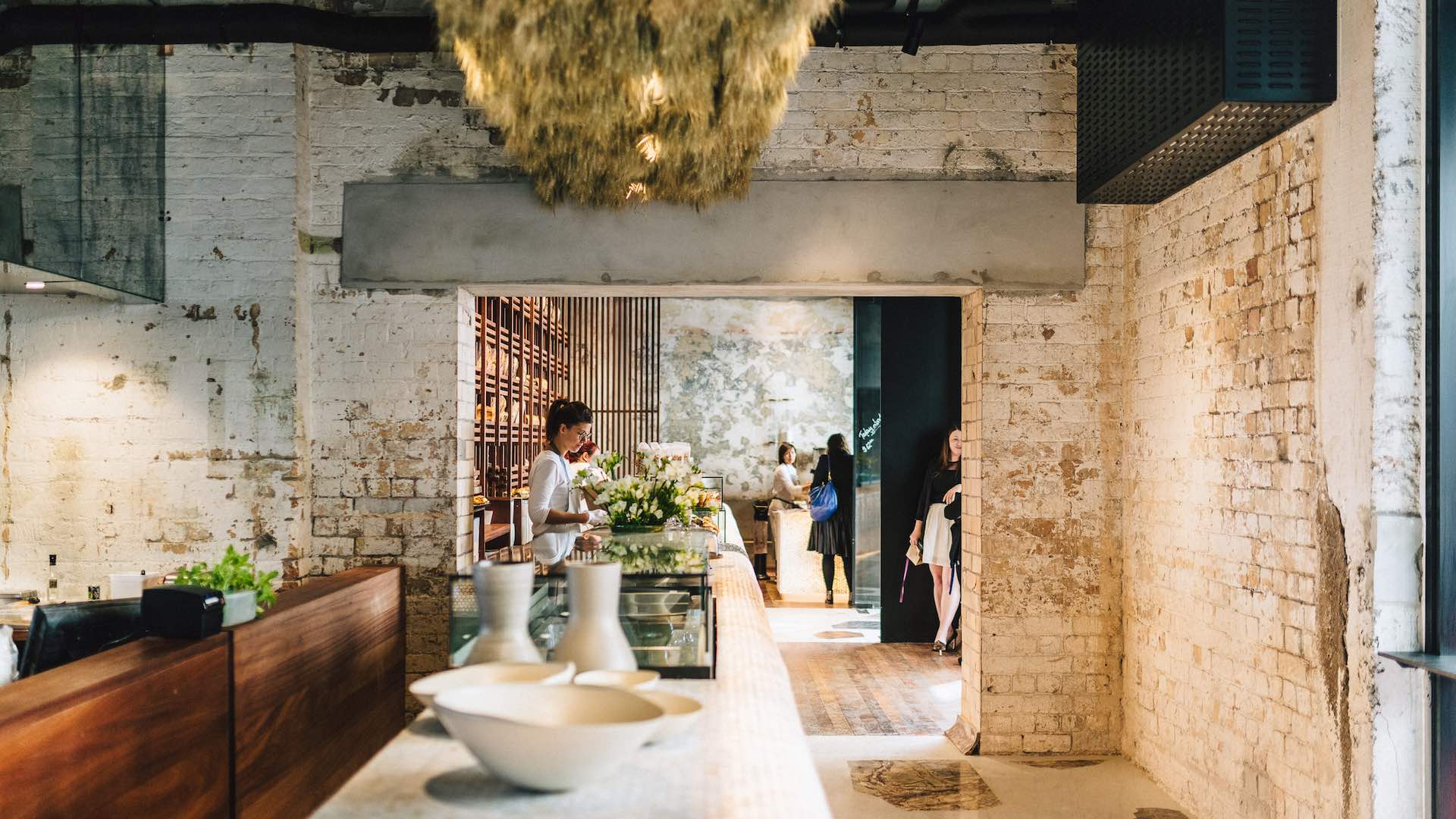 FOR NEW ZEALAND'S FRESHEST PASTA: AMANO
Housed in a building more than a century old, Amano is one of the most beautiful eateries you will ever lay eyes on. Picture bunches of dried wheat and Nelson hydrangeas hanging gracefully from the ceiling, and Mother of Pearl countertops emerging from Terraza marble flooring reminiscent of Saint Peter's Basilica. Amano means both 'made by hand' and 'with love' in Italian, which suits the fare perfectly. Claiming to have the freshest pasta experience in New Zealand, the restaurant dishes out pastas made with flour straight from their on-site mill and free-range eggs from Whangarei. Pair that with only seasonal and local ingredients — see Wairarapa Coast crayfish and Auckland Island scampi — plus big windows overlooking the port, and you're set for a decadent dining experience by the sea.
Book yourself in at an Adina Apartment Hotel and have an Auckland staycation — it's the easiest way to tick all of these off.
Words: Izzie Aldridge, Kristy Mayo and Quinn Connors.
Published on June 06, 2017 by Izzie Aldridge